The Complete Guide to Elopement Packages for Queenstown Weddings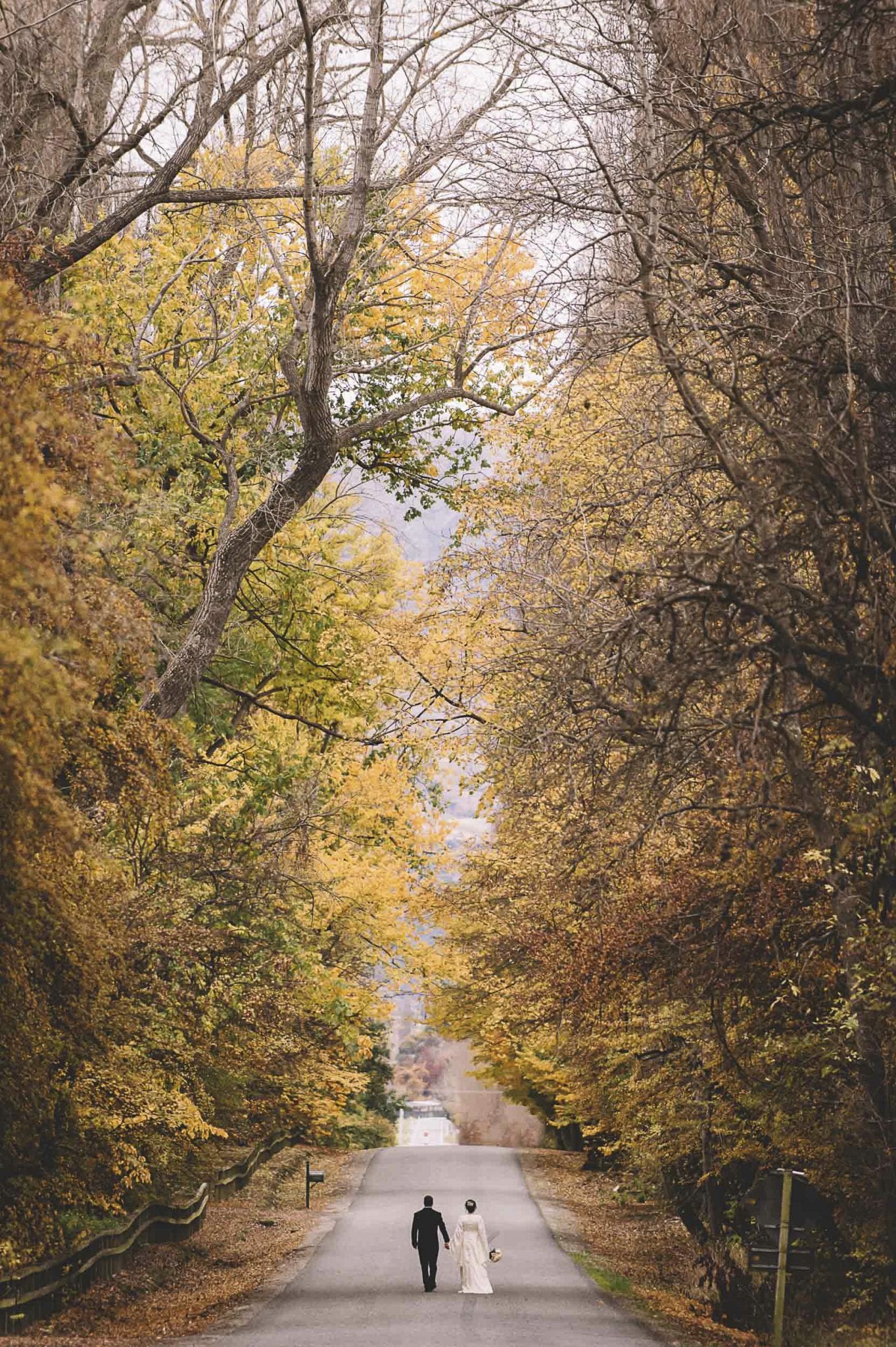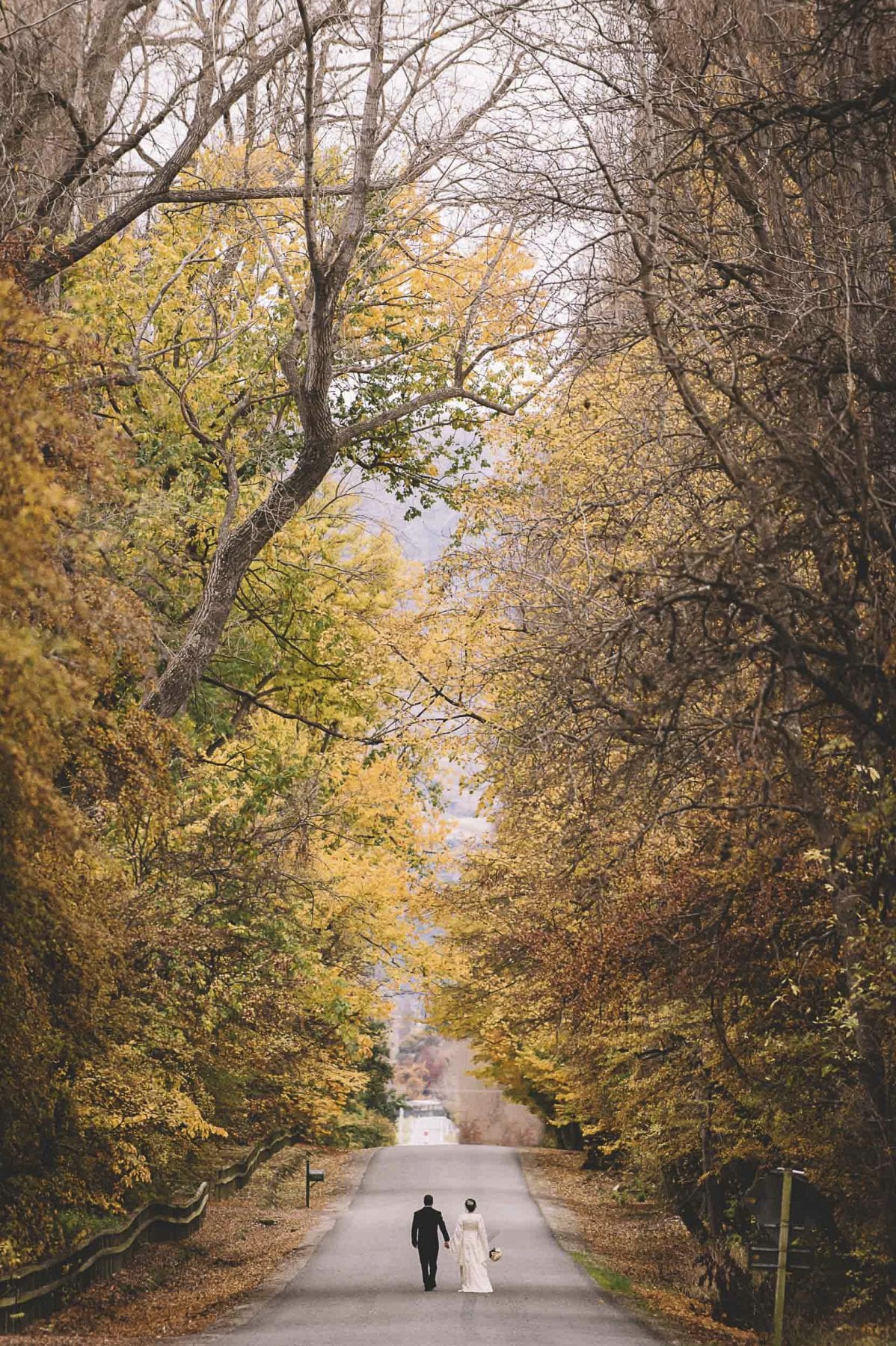 So you're planning an Elopement in Queenstown and you now find yourself comparing dozens of different Elopement Packages from what seems like a thousand Queenstown Photographers. Yes, there are A LOT of Elopement Photographers out there each offering several different Elopement Packages. (It's almost ridiculous how many photographers there are in such a small town, but then I guess we do have quite lovely scenery…). So how do you figure out which photographer is the right one for you?
Step #1: Define "Elopement Packages"
What is an "Elopement"?
Wikipedia has this to say on the matter.
Elopement, colloquially speaking, is often used to refer to a marriage conducted in sudden and secretive fashion, usually involving a hurried flight away from one's place of residence together with one's beloved with the intention of getting married. To elope, most literally, means to run away and to not come back to the point of origin.[2]

Wikipedia
However, the wedding industry has put its own spin on the word and each Photographer, Videographer and Planner will likely define and price "Elopements" differently The reason some vendors (like me) offer Elopement Packages that are cheaper than their Wedding Packages is because;
Saturdays are the busiest day of the week for most wedding pros. So, they price their Elopements more cheaply to encourage these off-peak bookings.
Elopements are also generally a lot less work than a traditional wedding, so wedding pros can afford to charge less because the total amount of hours they expect to work on an Elopement is much less than a typical Wedding.
I define an "Elopement" as a weekday wedding with 20 or fewer guests in total (including the bride and groom, bridal party, everybody). I have recently taken the radical step of ditching all my fancy-schmancy Packages and going for one flat rate for every type of photography. (I've also made my deposits only $100 and everything including the deposit 100% refundable). The advantages of my new pricing are;
Because I've made all payments including the deposit 100% refundable, you don't need to worry about losing your hard-earned dollars should Covid spoil the party.
One flat rate for all types of Photography means you're not paying more just because of the word "wedding".
No Packages and charging by the hour means you don't pay for anything you don't need and you can book the minimum coverage you want and then extend on the day to protect your budget.
If you'd like to know more, you can check out my Queenstown Elopement Portfolio here and you can view my Photography Pricing here.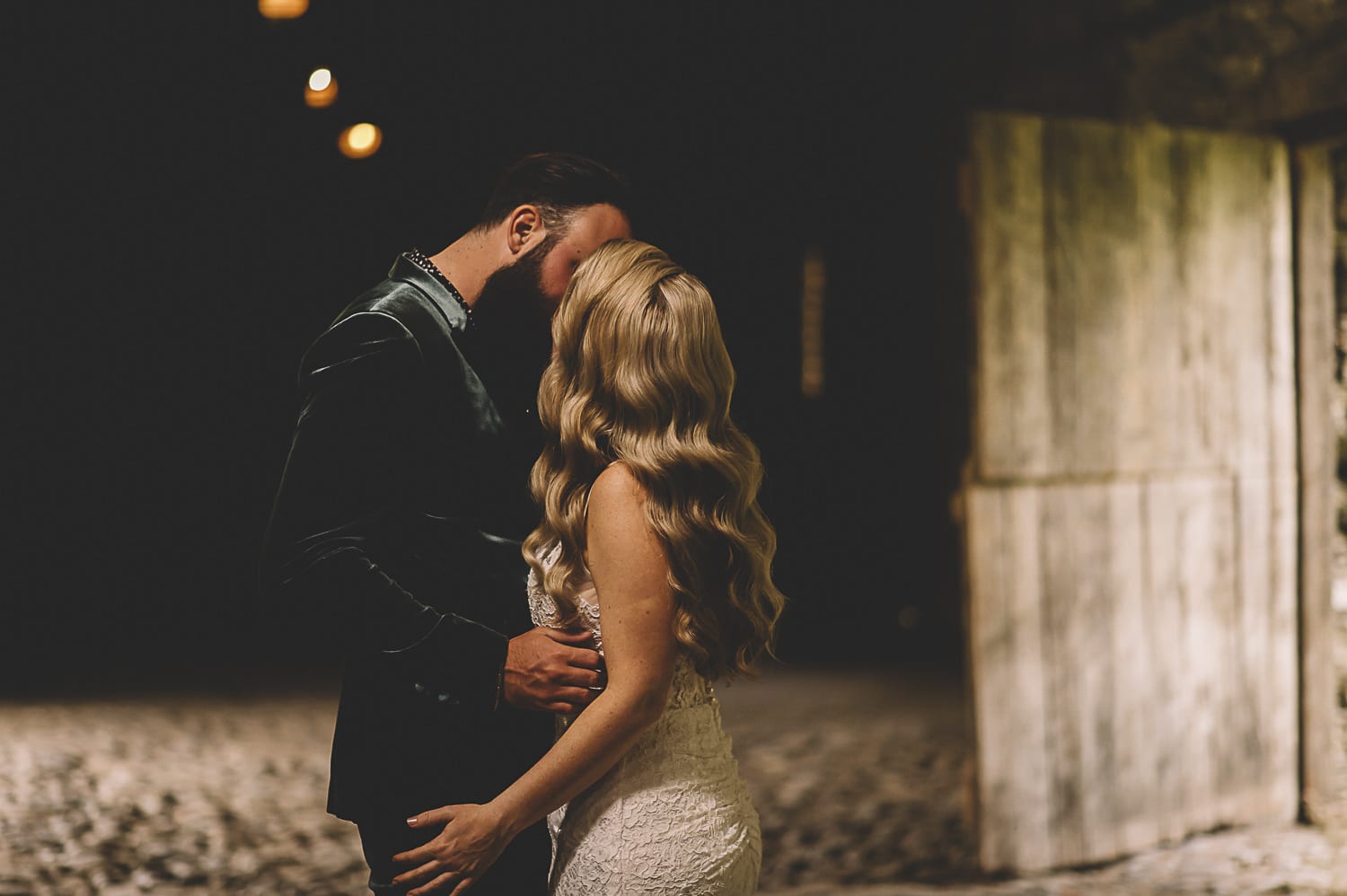 What services and products do you want included in your Elopement Packages?
If you Google Queenstown Elopement Packages the results will vary from Elopement Photography Packages and Videography Packages right through to Wedding Planner Packages and combined Elopement Packages that include some/all of the above. Some Packages may even include wedding flowers, venue hire etc. Most of the pages and posts you will find searching this way will be written by a Queenstown Wedding Vendor or Venue wanting to sell their services to you.
Now, you can obviously consider Queenstown Elopement Packages from Wedding Planners, Photographers and Videographers, but I'd recommend you ask yourself the following questions to narrow your focus. (Although it may not seem like it, eliminating options when looking for your dream Queenstown wedding vendors is actually a good thing is it helps you to focus on those wedding pros who are most likely to be a good fit for you).
Are you interested in Videography for your Elopement?
Are you planning a destination Elopement? If so, do you know Queenstown well or have any contacts here who can help you with info and advice?
Would you be happy to plan and pull off your Dream Elopement without the help of a Wedding Planner?
Are you planning a helicopter flight for your Queenstown Elopement?
Do you have your heart set on a particular vendor/s?
Have you locked in your date?
Keep in mind that some Queenstown Elopement Packages will be limited to certain vendors only and that might (or might not) be a deal-breaker for you.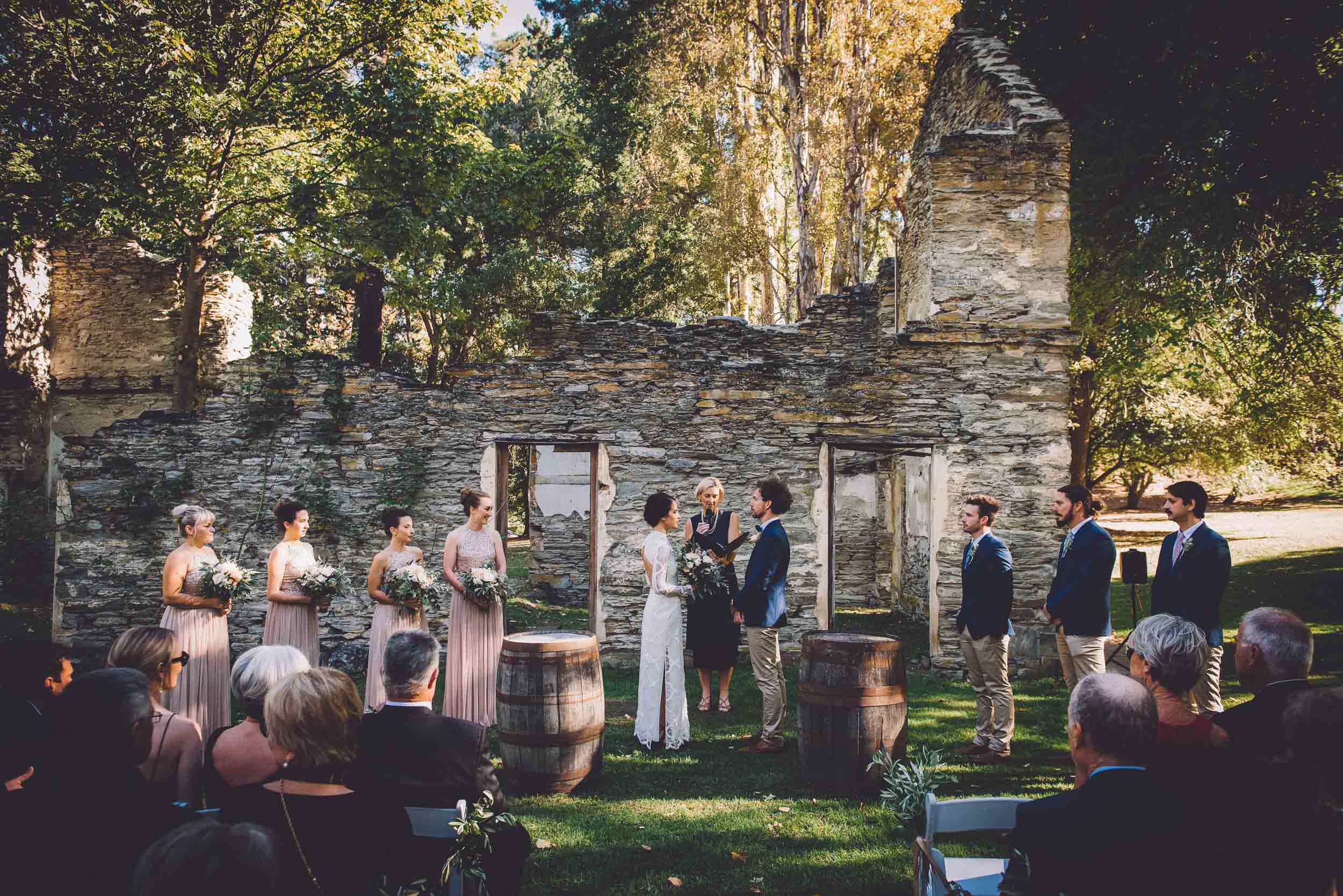 Check how your preferred Elopement Photographers define "Elopement"
As you can see from the above, every wedding vendor you contact may define "Elopement" differently. And whether a given Vendor defines your big day as an Elopement or a Wedding may make a huge difference to Packages Prices.
All the dirt on Elopement Packages Queenstown (from a full-time Queenstown Elopement Photographer)
What is normally included in Queenstown Elopement Photography Packages?
Of course what is included in various photographer's packages is going to vary from photographer to photographer. But generally speaking, your bare bones Queenstown Elopement Photography Package is probably going to include something like the following;
X number of hours of coverage
Usually the Package will specify roughly how many edited images you can expect to receive based on the hours of coverage in the Package.
Editing of the delivered images
A specified amount of travel (for the photographer) to/from the Elopement Venue/Location and/or photo locations.
A private client gallery to view/share/download your images.
Other products and services that might be included in the Package or offered as optional extra include;
Prints
Albums
Digital slideshows, galleries or apps like a StickyAlbum.
Rush delivery (an extra charge if request a faster than normal turnaround of the delivery of the edited images).
Advanced photo retouching (eg removing tattoos or blemishes in certain/all photos).
But what do these inclusions really mean?
The above may (or may not) seem clear and straightforward to you, but there are a few things to be aware of. So let's talk through the various items that are typically included in Queenstown Elopement Photography Packages. What do these inclusions really mean for you? Is there anything you need to be aware of with them?
Hours of Coverage
What does "Coverage" actually mean? When does it start, when does it stop and what's included?
For me personally, Coverage starts when I turn up at the first location. Usually I start shooting at either the accommodation where the girls are getting ready or at the ceremony location itself.
If coverage is booked from the Ceremony onwards (ie no Getting Ready Photos) then I will start shooting at the Ceremony Venue/Location half an hour before the ceremony starts. This is so I can get photos of
Landscape intro shots (dramatic mountains and lake etc)
Wide and detail photos of the venue
Photos of the nervous Groom
Photos of guests arriving
Typical times that Coverage ends include;
At the end of the bridal party photos at the Ceremony Venue or Location.
Just after the Bride & Groom are welcomed in as man and wife by their guests
After the First Dance.
For me, Coverage is continuous. ie the clock starts when I turn up at the first location and ends at the final location/venue. Any travel that happens between those two times is included in the Coverage. So, if I turn up at the ceremony venue at 230pm and finish shooting at 630 at the Reception Venue that is 4 hours of coverage. That 4 hour period may include 5 minutes of travel or 55, it is still 4 hours of Coverage. However, unless it's an out-of-town Elopement, I don't charge for travel time to the first location or from the last location. (See the Travel section for more info on out-of-town Elopements).
But, it's important you make sure your photographer (and their contract) is clear about what constitutes Coverage, when it starts/stops etc.
Overtime
What happens if your photographer ends up shooting for longer than the Package specifies?
Your Photographer shouldn't shoot for longer than the coverage included in the Package you booked without checking with you first. And they should clarify any Overtime costs with you when doing so. Again, it's important you read the Overtime clause in their contract before booking so there are no unpleasant surprises.
Number of images delivered
When an Elopement Photography Package specifies say "includes approximately 500 images" it usually means this is roughly the amount of photos your photographer will select, edit and deliver. That doesn't mean he/she only shot 500 images on the day. As an example, for a 4 Hour Elopement Photography Package I would guarantee the delivery of approximately 200 edited images. (I work on the formula of 50 edited images delivered for every hour I'm shooting). But, at a 4 Hour Elopement I would normally shoot around 600 – 800 images in total. So why am I only delivering 200 images if I shot say 600? Here are the main reasons;
With many photos I will shoot multiple similar versions but only choose one when culling. This is especially true of Family Formals and any group photos. The more people there are in the photo the more chances that at least one of them will have their eyes closed or a less than flattering expression on their face in any given shot. This is why it's crucial to shoot multiple versions of any group photos to make sure you get one keeper.
There is such a thing as "too many photos" for wedding couples. If you receive too many photos in one go from your photographer it can become a daunting task to even look through them let alone decide which to print/share.
Some shots will be duds – a guest stands up or raises their cell phone in front of the photographer during the ceremomy, focus is off, the shot is unflattering etc.
The last reason is a selfish one – time. It takes time to edit and deliver every image. With extremely large numbers of images, the editing and delivery process becomes incredibly time consuming.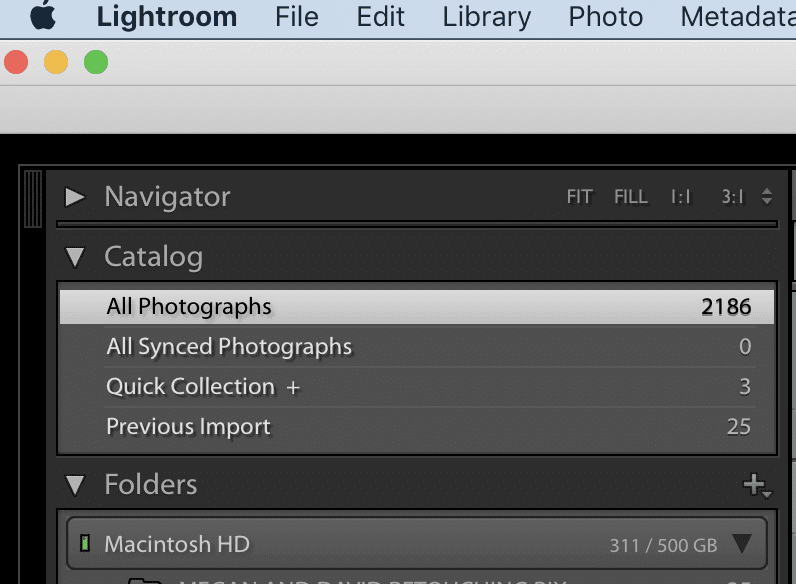 Editing
'Here are the major things you want to think about/ask questions about when it comes to editing;
Does the package I booked even include editing? As unbelievable as it seems to me, some photographers practise "shoot and burn" photography where they deliver unedited images pretty much straight out of the camera and into your hands.
How extensive/professional is the editing that is included with your Package? Does it include Black and White versions? If so, do you get the colour versions of these images too so you can choose? Does it include cropping, exposure adjustments, sharpening, colour correction etc?
Do you actually like the editing style as shown on your photographer's website? If not, your best bet is to book a photographer who's editing and images you love. If this isn't an option, you can always ask your phototgrapher if they're willing to adjust the "look" of your wedding photos. (But be ready for an upset photographer when you ask that question).
Travel
Your photographer's Elopement Photography Packages will likely mention the kilometres and/or hours of travel included. This is pretty self explanatory – it is the distance or time the photographer is prepared to travel for your chosen Package. Apart from fuel costs, it all comes down to time for your photographer. If you book a 2 hour Elopement Package but expect your photographer to drive 500 kilometres each way to get to your dream Elopement Location, it is in reality a 14 hour shoot for your photographer. Now, if your Photographer is super keen to shoot at that particular location (or just get your booking full stop) then they might waive or discount their travel costs. But, if you are planning on doing your shoot more than 25 kilometres from your photographer's base then you should check with them if there will be any additional travel charges.
Client galleries
If your photographer is a real pro, they will likely deliver your edited images electronically using a client gallery. A good client gallery makes it easy to view, print and also share your images. Keep in mind that these client galleries are usually a paid subscription service and organising and uploading images to the client galleries takes time. So even though this one is pretty much a given for any pro photographer it's still a nice and important touch. A couple of things to keep in mind/questions to ask with Client Galleries are;
How long is the Client Gallery link active? Ie when do you need to download/share them by before you can no longer access the Client Gallery?
Does the Client Gallery allow easy sharing of both individual images as well as the entire gallery via social/email/SMS?
How secure is the Client Gallery? Can anyone browsing the web access it? Can anyone with the link access it? Is it password protected?
Can you download images direct from the Client Gallery?
What sizes/resolutions can you download the images in?
Some things NOT covered in most Elopement Photography Packages
The following items are things that aren't normally mentioned in most Photographer's Elopement Packages but are questions worth asking in my opinion.
Contract
Don't misunderstand me – of course most Elopement Photography Packages include a contract. (The Elopement Photographer you're considering doesn't use a contract? My advice – run away now!). However, most couples only consider the contract when they are actually part way through booking the Package. And who knows, some couples no doubt pay the deposit before they've read the contract. Make sure you read the contract thoroughly – even though it's booooooooooring as all hell it is important. Don't be afraid to question your photographer if anything doesn't make sense to you.
Image backups
Most people are not good with backups – and that is also true of most Elopement Couples. And if you don't backup your data properly you risk losing it. A popular mantra with Data Backups is the 3-2-1 rule. Ie 3 copies of all important data stored on 2 different mediums with 1 copy of the data stored offsite. As an example of following the 3-2-1 rule, here is my backup setup;
My offsite backup is handled by Sync.com. All my images are backed up to the cloud using this service and can be accessed, downloaded or restored from any location or device as long as I have internet.
The 2 mediums I use to back up my image library is the afore-mentioned Sync.com cloud backup and a massive hard drive array in my office.
The 3 copies of all my images are stored on (a) a Drobo 5d hard drive array with 10 Terabytes of capacity, (b) A Time Machine backup of the Drobo 5d to a Thunderbay hard drive array with 10 Terabytes of capacity and (c) my Sync.com cloud backup service, also with 10 Terabytes of capacity.
I strongly recommend you make at least 2 copies of both your high res and low res images in 2 different locations. Ie not on the same hard drive/laptop/computer. On top of this, ask your photographer how many backups of your images they have at any one time and whether they can be made available to you later if necessary. If so, is there a cost to redeliver the images to you if you somehow lose or destroy your copies?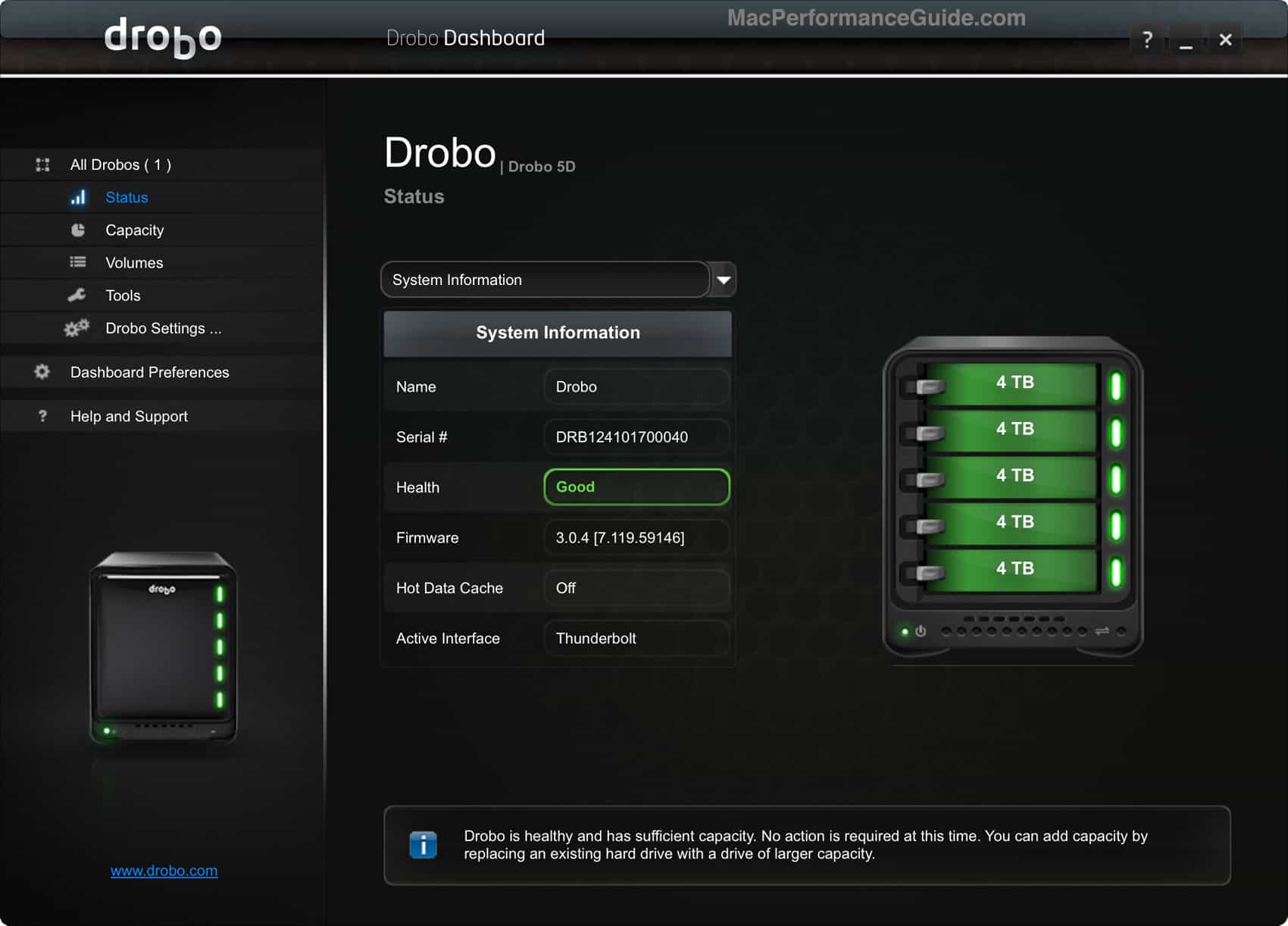 Custom Packages
Now, while most Queenstown Elopements have got a few things in common, every Elopement and every Elopement couple is quite unique. So it makes sense that in order to get not only the best value for money and a wedding day that is more "you", you will need your Elopement Photographer to tailor some Custom Queenstown Elopement Photography Packages for you. But the vast majority of Queenstown Elopement Photographers only offer generic Elopemnt Photography Packages. This is simply a time-saving effort on their part. While they no doubt work hard to fine tune their standard packages to be the best fit (and an easy sell) for most couples, you will often end up settling for a Package that is "close enough" to your needs rather than an exact fit.
My advice? When hunting for your Dream Queenstown Elopemnt Photographer ask them if they are willing to customise their Elopement Photography Packages for you if necessary. Who knows, this might even save you some money!
Long story short…
Right, I think that about covers it for Queenstown Elopement Packages for now. I will update this Post from time to time so stay tuned! And if you have any questions or feedback feel free to comment below or email me at patrick@fallon.co.nz.
Bonus
Here are some galleries from some of my favourite Queenstown Elopements;
DIY Queenstown Elopement – Thurlby Domain / Chantelle & Josh
Lake Sylvan Elopement – Robyn & Scott
Jenna & Tim's Arrowtown Elopement
Katie & Rob's Remarkables Lookout Elopement