The Automatic Wedding Day Timeline Generator Thingamy-bobber (it's MAGIC!!)
Get my Automatic Wedding Day Timeline Generator Here
Calculate your own Wedding Day Timeline AND Family/Group Photo List automatically in minutes.

GET INSTANT ACCESS
Does an Automatic Wedding Day Timeline Generator sound like science fiction? Too good to be true?
I have written a couple of blog posts about Wedding Day Timelines over the years but now I have taken things one step further.
I have created a Google Sheets spreadsheet that will allow you to create your own Wedding Day Timeline in a matter of minutes…automatically!
Below are the steps to download and use my Automatic Wedding Day Timeline Generator.
STEP #1
If you don't have a Gmail or Google account, you will need to create one. (See this support documentation from Google on how to create a Gmail account).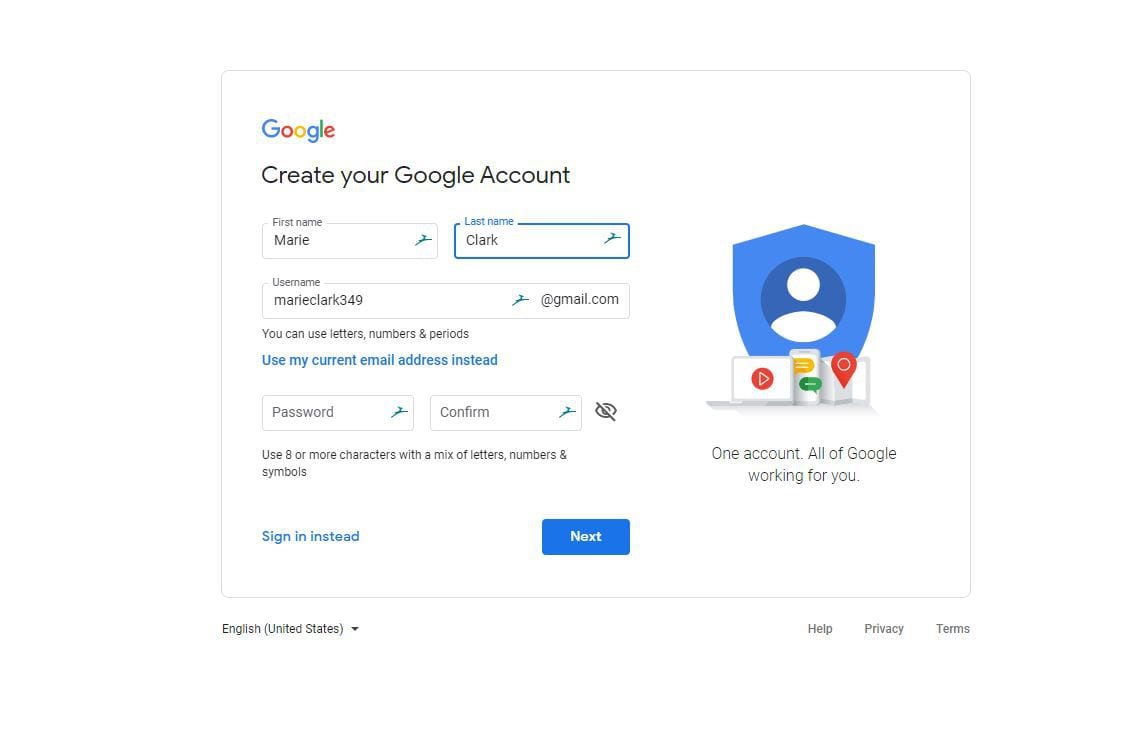 STEP #2
Once you have logged in to your Google/Gmail account, open a new browser window/tab (don't close the window with your logged in Google/Gmail account) and use this link to access the Automatic Wedding Day Timeline Generator.
Notes
The Automatic Wedding Day Timeline Generator is formatted to include the Getting Ready, Ceremony, Location Photos at 2 locations and the full Reception. I would suggest you don't delete any part of the Timeline even if you don't need it as it will probably break the formulas in the spreadsheet that allow it to calculate your Timeline for you.
The Wedding Day Timeline Generator is a Google Sheets document. If you aren't familiar with Google Sheets, it is basically a cloud version of Microsoft Excel. Ie it is a cloud-based spreadsheet app that is easy to share with others, comment on etc. The beauty of this is there is only ever one copy of the document and it is always up to date. No more looking at an outdated timeline by mistake!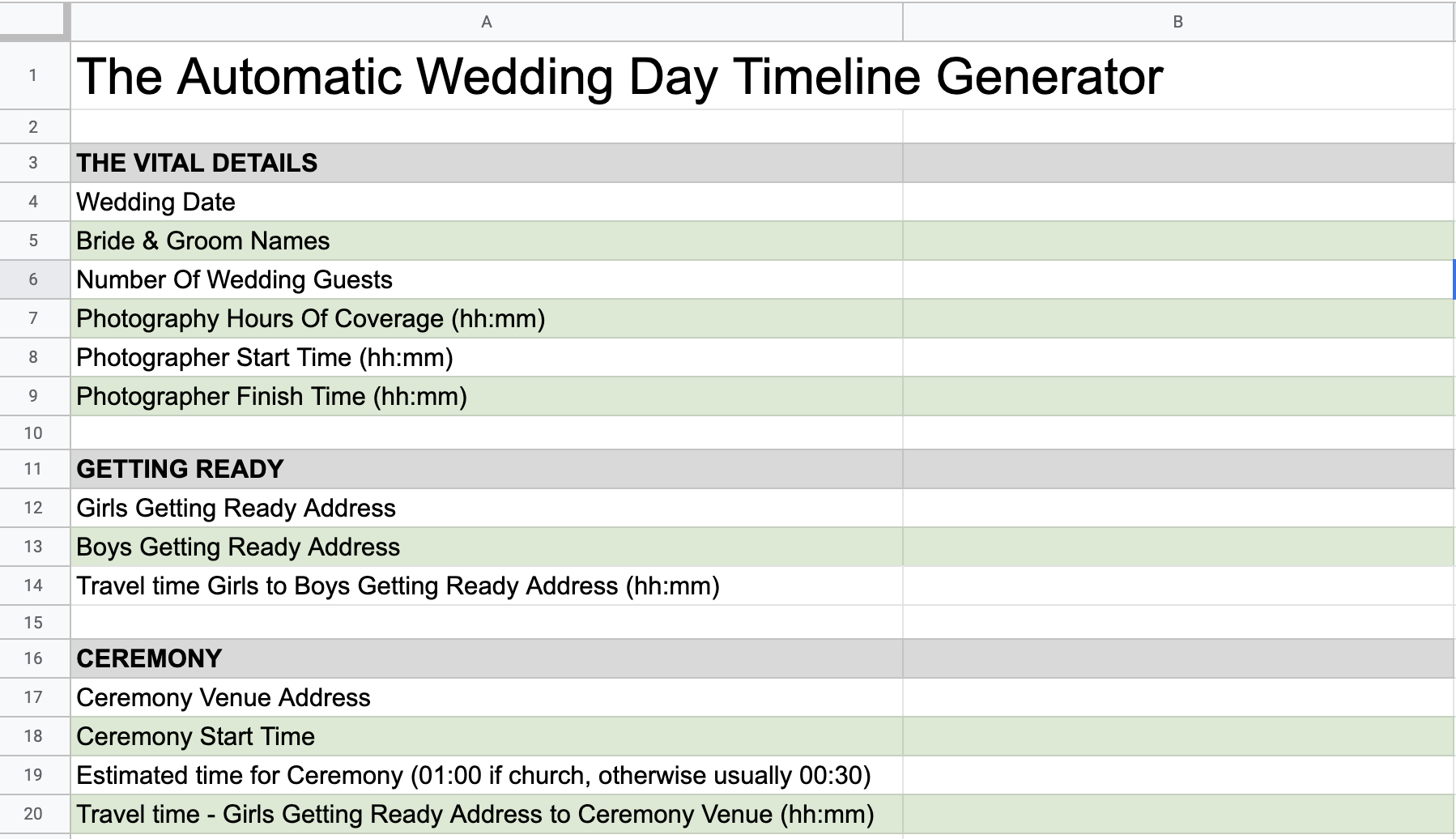 STEP #3
You will need to make your own copy of the Automatic Timeline Generator so you can edit it. Just click on "File" in the top left menu then click "Make a copy" to make your own editable copy of the spreadsheet. To make sure you can find this document again when you need it, the easiest ways are;
Bookmark the page in your browser
Click "Share" and copy and save the share link somewhere. Just click on the share link to access the Timeline.
That's it!
I hope you found this blog post helpful. Any questions, you know where to find me, Patrick.