Stunning Backyard Southland Wedding – Megan & Simon / Fallon Photography
Megan & Simon tied the knot on the 30th of December with an absolutely stunning Backyard Southland Wedding. Their wedding was simple, natural and beautiful – and one-hell-of-a-lot-of-fun. (I don't think I have ever laughed so hard in my life!).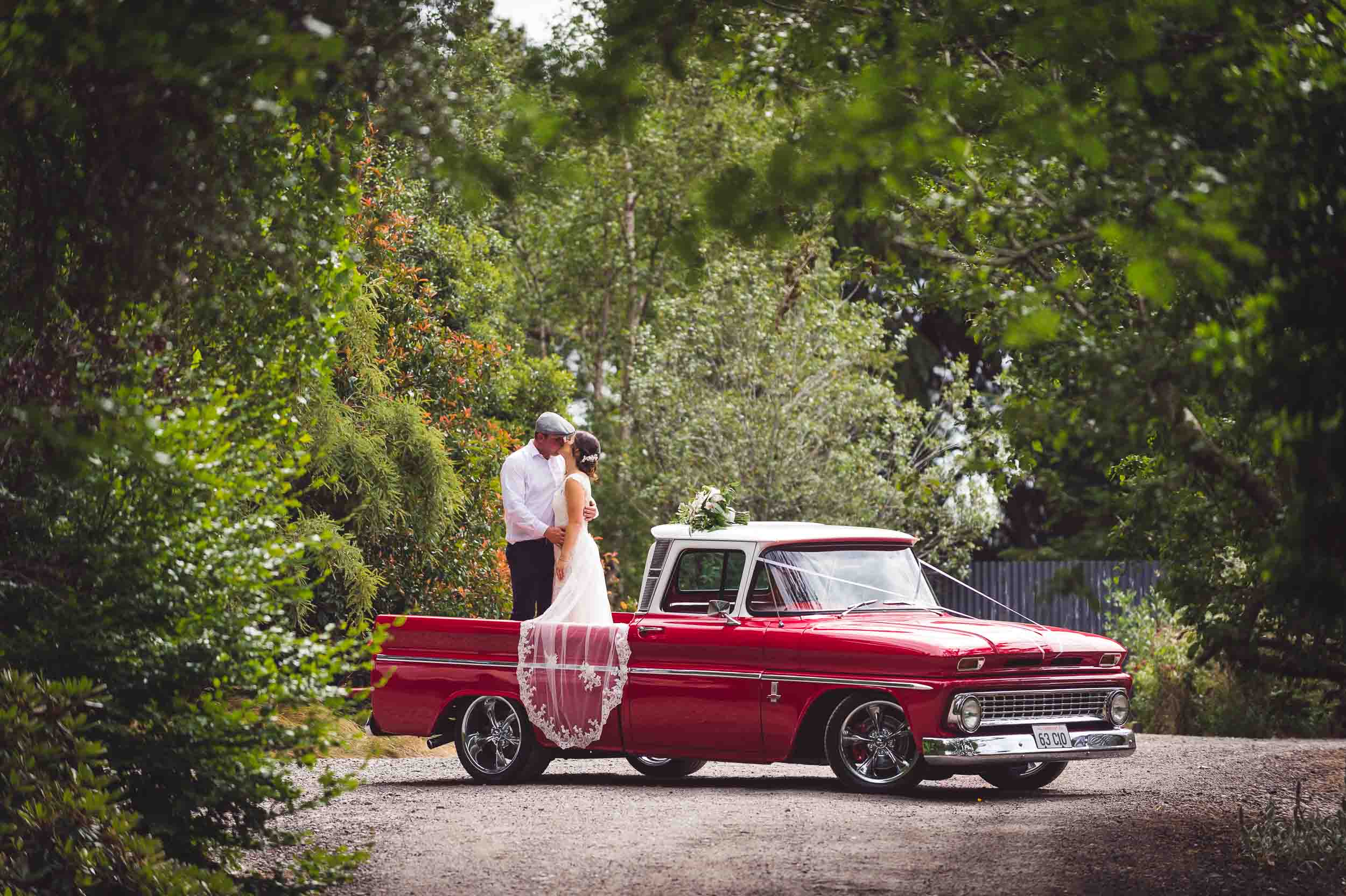 TOTALLY DIY AND TOTALLY STUNNING!
Megan, Simon and friends did an amazing job of setting up the backyard of Simon's parent's farm for the wedding. I couldn't believe;
The transformation and
That they didn't have a whole gaggle of secret wedding stylists hidden away somewhere!
But this transformation was no cinderella story, it was down to good old fashioned work! It took Megan & Simon and their support crew multiple nights of 2am finishes and 6am starts to get the ceremony and reception set-up to this point. But that hard work so paid off on the day! In the spirit of a true backyard wedding, much of the food was prepared by family and friends – and what a feast it was!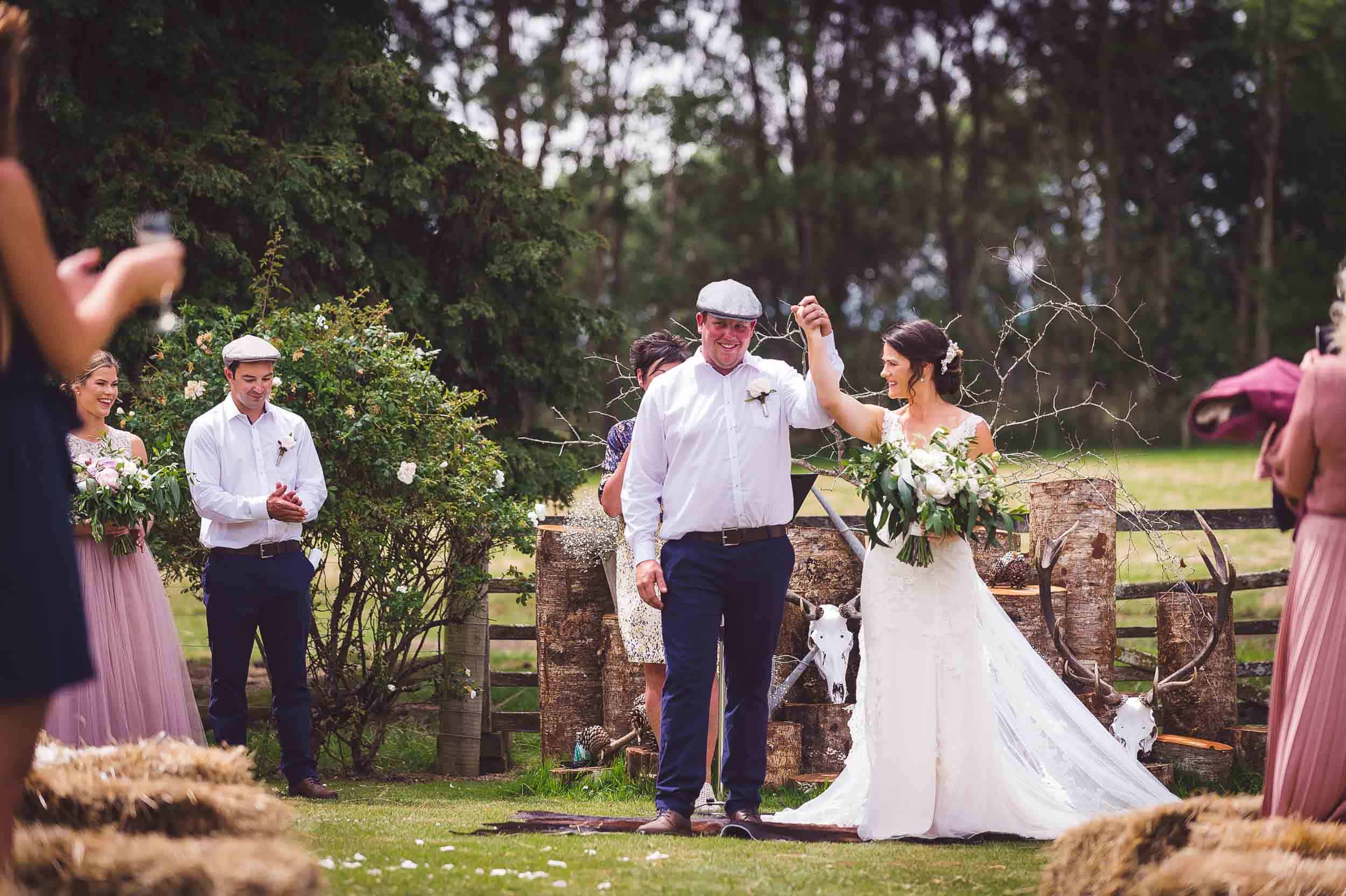 There were so many memorable moments from this wedding…
The bridal party rocking out in Sooty's Chev Impala and the stunning red Chev pickup bridal car.
The beautiful cherry red Chev "wedding pick-up" overheating and Butch having to top it up with water multiple times.
M&R and bridal party dancing and singing on the gravel road in front of Roundy's parents property while waiting to walk into the reception. (I joked with them that the party was in the wrong place. I thought the guests at the reception should be coming out to party with them, not the other way around!).
The Southland weather totally surprising me. I was expecting there might be rain from the forecast and had brought umbrellas but Megan & Simon's wedding ceremony was one of the hottest I have ever been to. The sun was like a laser that day!
But for me the biggest highlight of all from Megan & Simon's Backyard Southland Wedding was simply how happy Megan & Simon and their bridal party were, how much fun they had and how much they all laughed. I reckon we could all learn a lot from Megan & Simon and their love for life!
But enough wiffle-waffle from me, I'll let the photos do the talking…if you would like to see more images from Megan & Simon's Backyard Southland Wedding, you can view all the images in their Mini Wedding Website here.
P.S. In case you hadn't figured it out yet, yes I do shoot Southland Weddings. For more info, get in touch with me here.