AUTUMN QUEENSTOWN POST WEDDING PHOTOGRAPHY SESSION – SHINJI & AKANE
Recently I had the pleasure of doing an Autumn Queenstown Post Wedding Photography Session with the lovely Shinji & Akane. Like many couples, Shinji & Akane came to Queenstown on their honeymoon and wanted to take advantage of the beautiful scenery here. (I was also – secretly – stoked to shoot with Shinji & Akane also because although I speak fluent Japanese until this day I had never used my Japanese during a "wedding" shoot. Now I have!).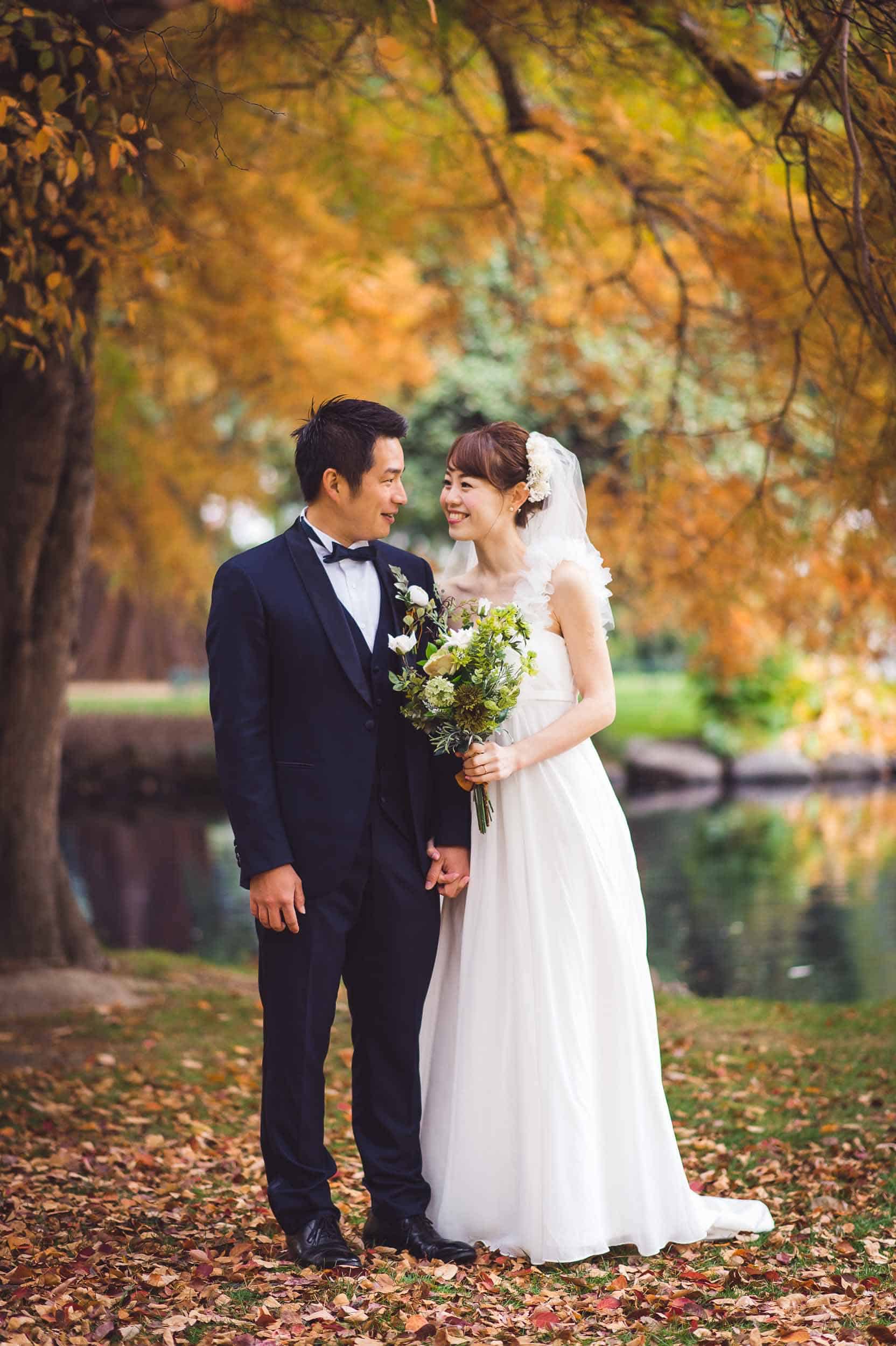 QUEENSTOWN GARDENS & LAKE WAKATIPU LAKE-FRONT
After a few emails and a weather check, we decided to shoot on the Queenstown lake-front and in the Queenstown Gardens. I recommended these two locations for a few reasons;
Shinji & Akane had only booked a 1 Hour Post Wedding Photography Session with me so we didn't have much time. This meant we couldn't afford to spend much time traveling between locations. If we shot two locations they would have to be super close and these locations were.
I wanted to shoot more than one location to give them some variety in their images.
Because the weather was cloudy and grey, I knew that we didn't want to shoot a lot of mountains and lake. This is because on really grey day the lake looks grey, not turquoise. And the grey clouds mean there is little colour and drama in the mountains and sky. On the other hand, I knew that if we didn't get any classic Queenstown mountain and lake photos, Shinji & Akane would be disappointed.
The Queenstown Gardens look stunning in soft light. It brings out all the texture, detail and colour in the trees and flowers. In fact, they look amazing in pretty much any weather so they are a safe bet.
A SURPRISE
In the end, even I was surprised by how beautiful the Queenstown Gardens looked in autumn. I hate to admit it, but I don't recall ever shooting in the Queenstown Gardens in autumn before. It was absolutely stunning. And the lake-front shots were beautiful also, with the snow-capped Remarkables Range and autumn colours.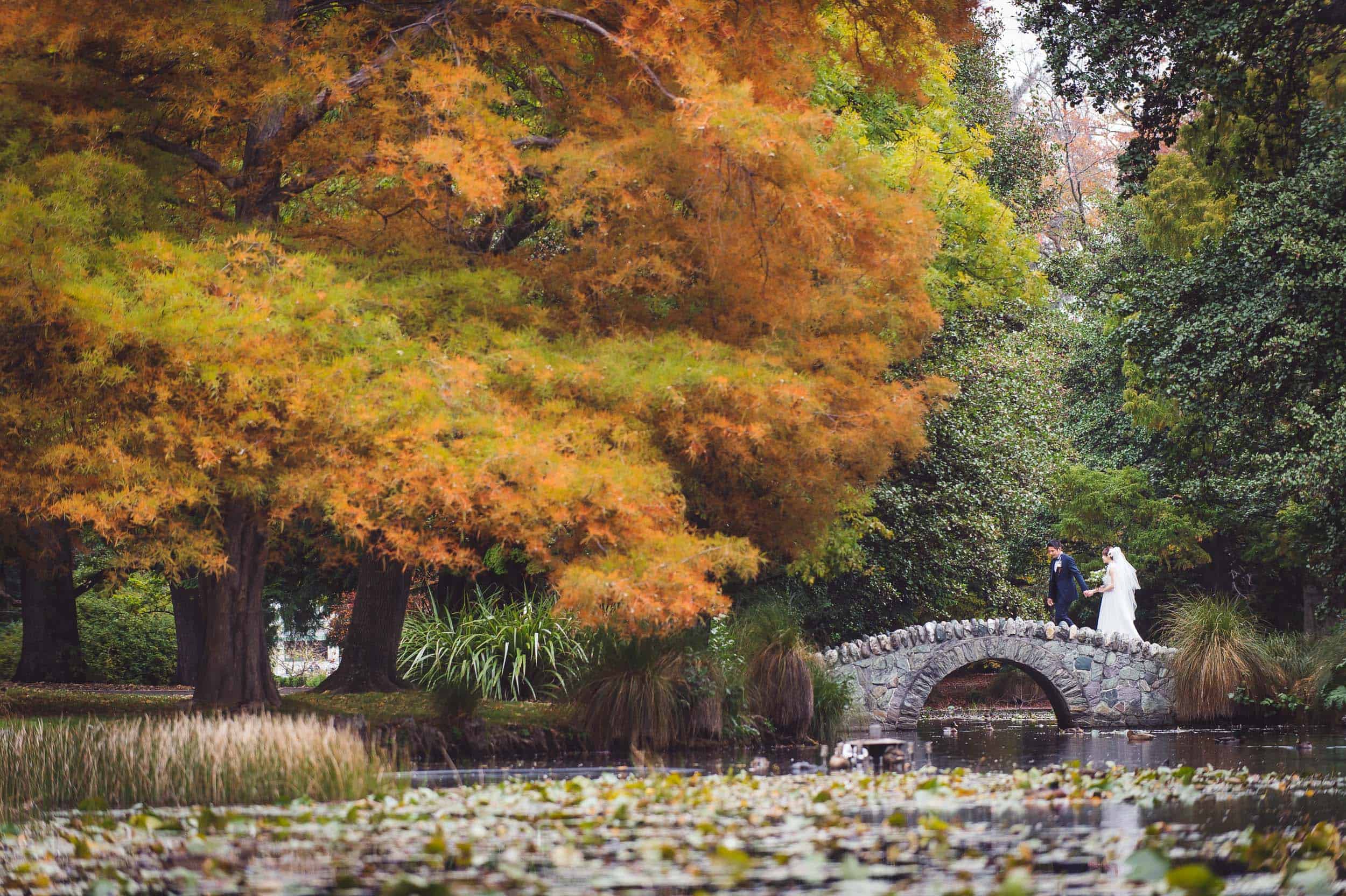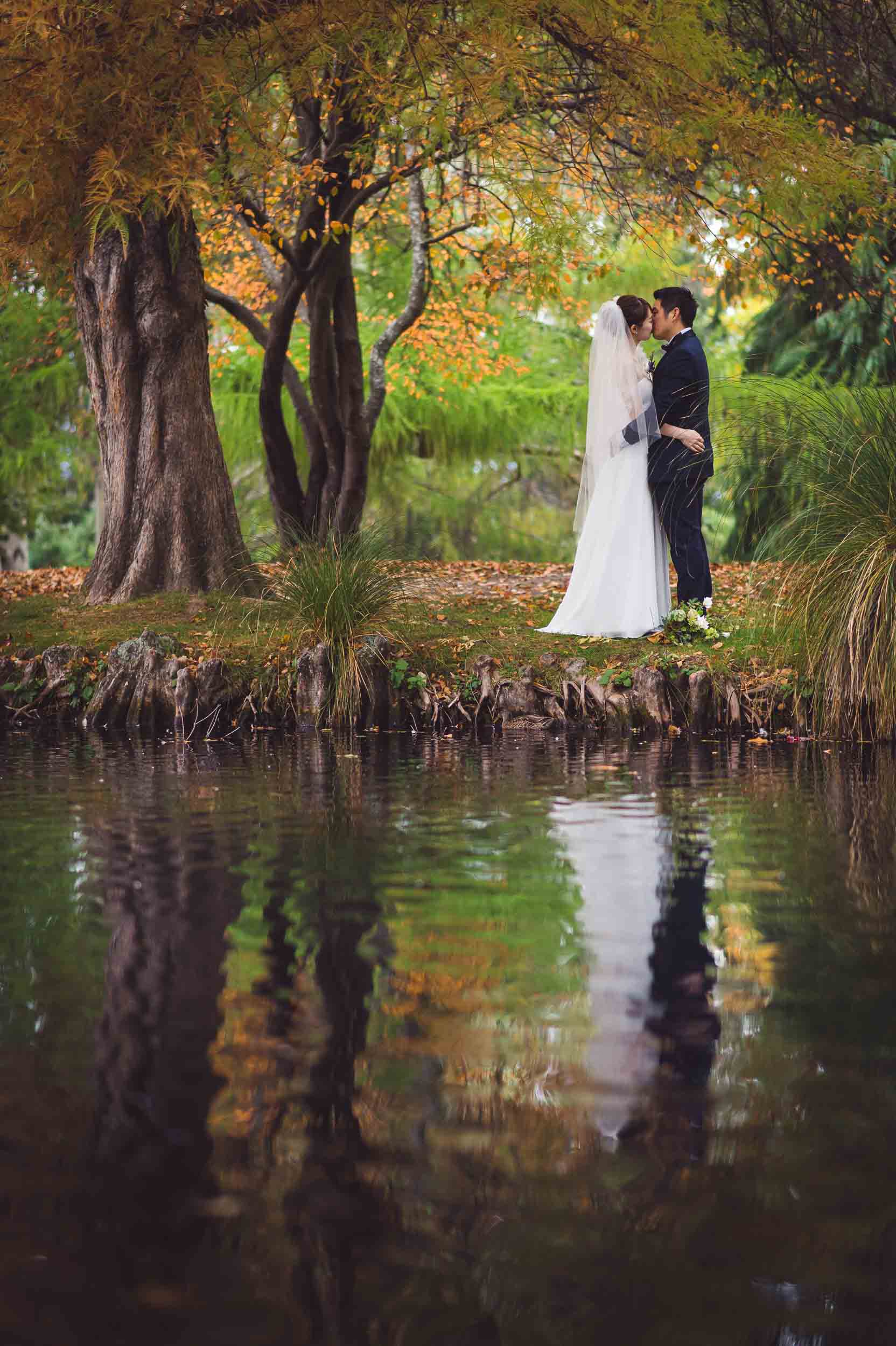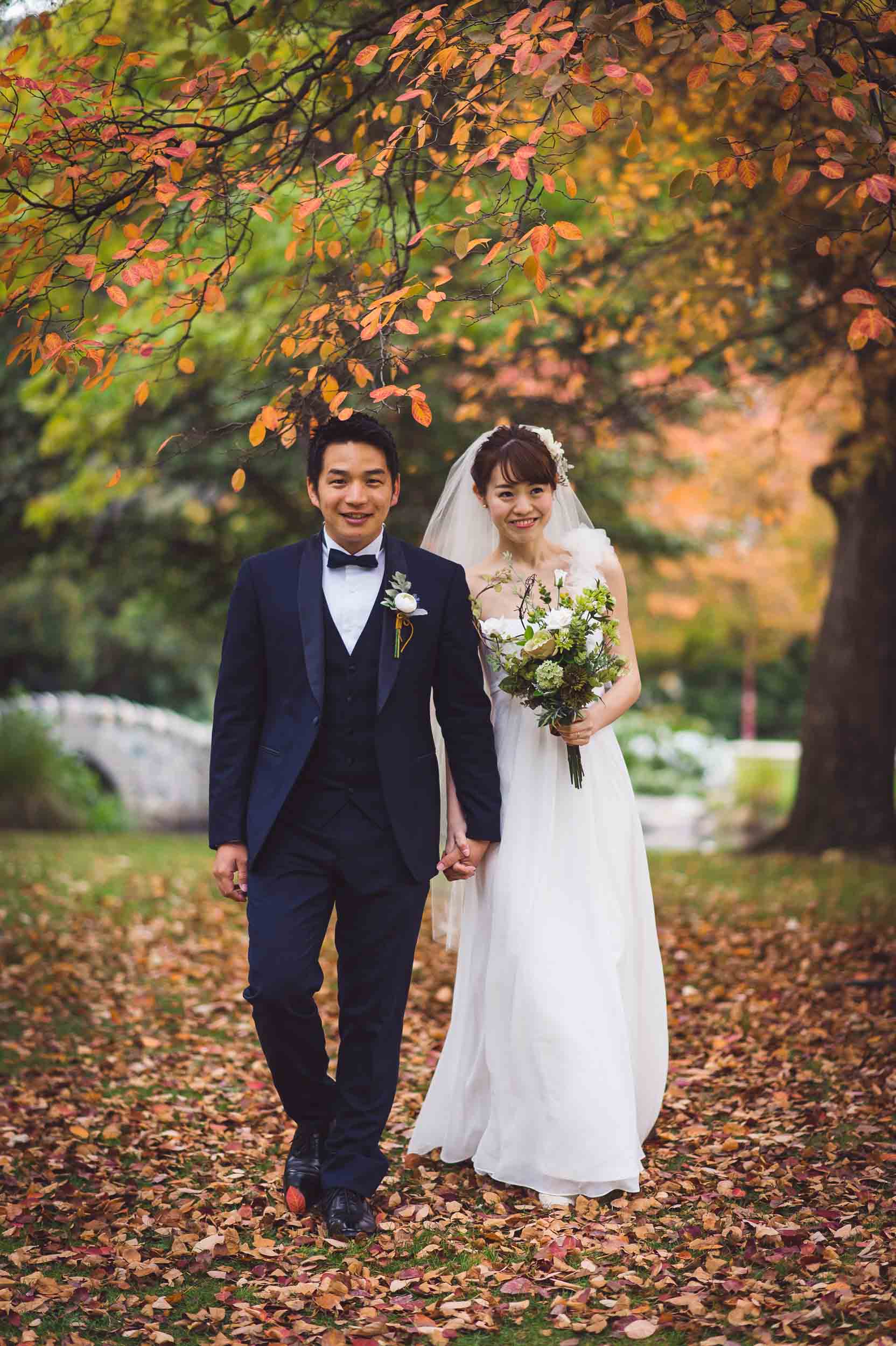 AUTUMN QUEENSTOWN POST WEDDING PHOTOGRAPHY IN THE QUEENSTOWN GARDENS
If you are looking for a location for some Autumn Queenstown Post Wedding Photography I highly recommend the Queenstown Gardens. The autumn colours there can be stunning if you time it right. Plus there are a tonne of beautiful spots to shoot there. The pond with it's mirror-like reflections, the bridge over the pond, the ducks and the lily-pads, the rose gardens…the options are endless! But enough from me – check out the photos and make up your own mind!
P.S. If you find this Blog Post helpful you might also want to check out the following links;
You can find more Blog Posts and Photos related to Queenstown Post Wedding Photography here and more Blog Posts about Queenstown Pre Wedding Photography here.
You can also find a comprehensive directory of Queenstown Wedding Vendors over on The Queenstown Wedding Blog (I am the author).
And here are the best shots from Shinji & Akane's Autumn Queenstown Post Wedding Shoot;