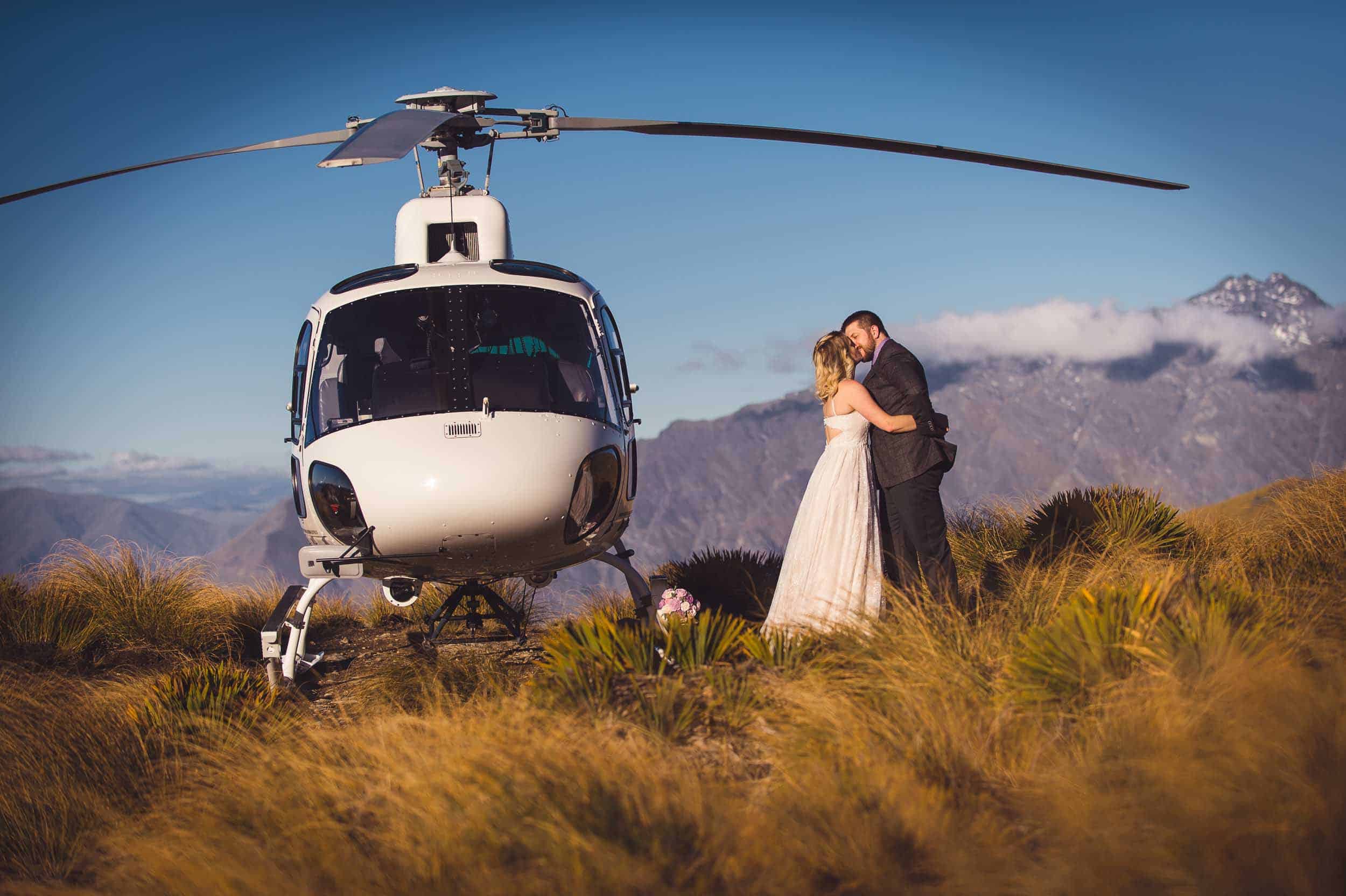 This autumn I had the privilege of being asked to photograph the lovely Kaia & Blake's Perfect Queenstown Autumn Heli Wedding.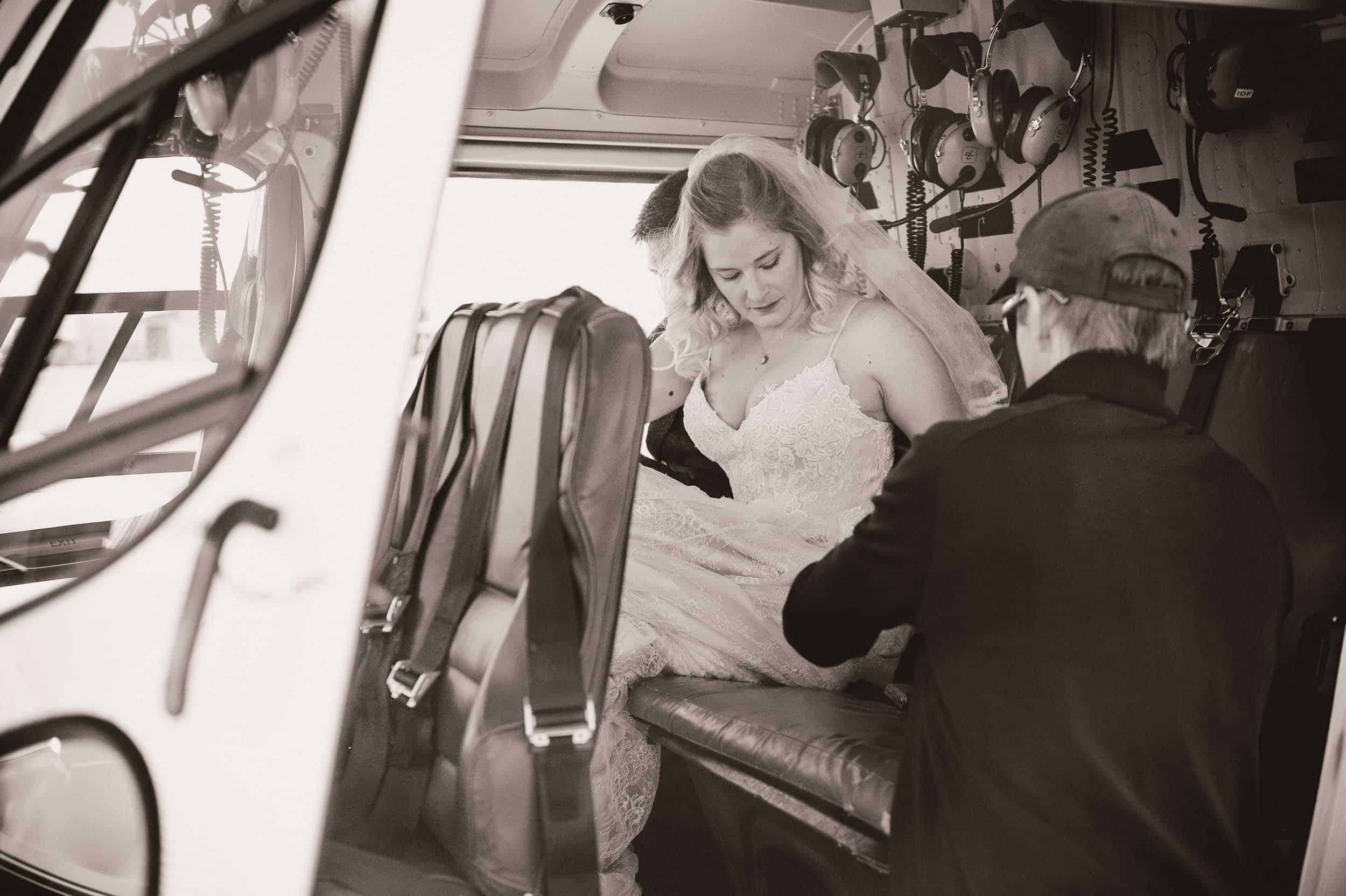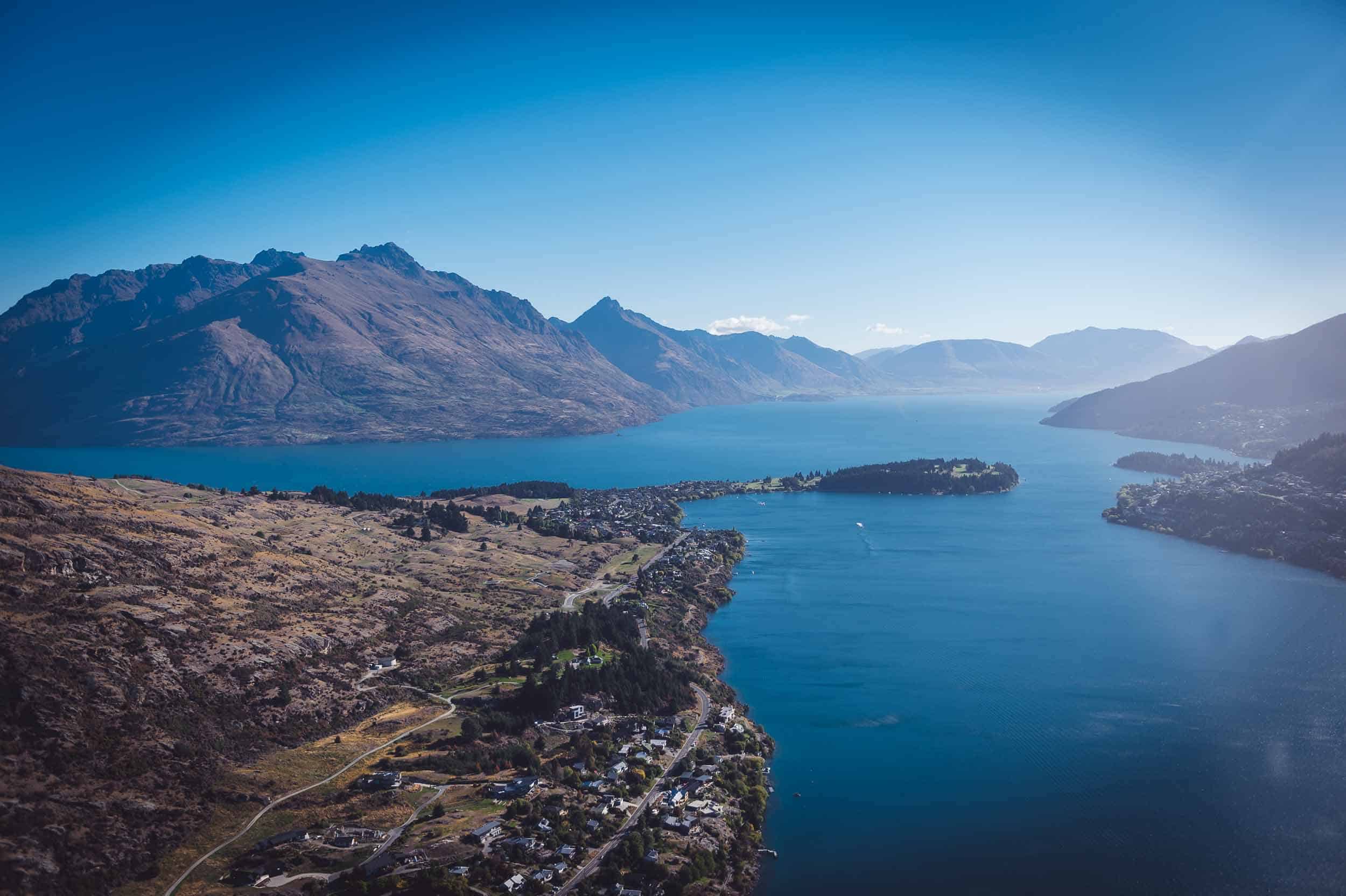 THE LEDGE, CECIL PEAK, QUEENSTOWN
Kaia & Blake live in Seattle in the U.S. but decided to tie the knot in a romantic Queenstown Autumn Heli Wedding. Their chosen Heli Location was The Ledge on Cecil Peak. The Ledge is the most popular Queenstown Heli Wedding Location. This because (a) it's stunning, and (b) it is a short – and therefore more affordable – flight from Queenstown. They spoke their vows and became Man and Wife on the edge of a dramatic cliff on the Ledge. Their backdrop was stunning views of Lake Wakatipu and the surrounding mountains with Queenstown in the distance.
A QUEENSTOWN HELI WEDDING THAT WAS ALSO AN ELOPEMENT
Phillipa Cook Queenstown Wedding Celebrant performed the Ceremony duties flawlessly (as usual). Helicopter flights were provided by Heliworks Queenstown, one of my favourite local Helicopter Operators. Photography obviously was by yours truly.
SMALL AND INTIMATE
The beauty of a Queenstown Heli Wedding is that they boil your wedding down to nothing but the essential ingredients. The essential ingredients being these;
The person you wish to marry
Somebody to marry you and take care of the licenses
Somewhere to get married
Oh, and of course someone to take the photos
Often the wedding party at a Heli Wedding consists of just the Bride & Groom, the Celebrant, the Photographer and the Pilot. This is because helicopters are expensive and can only accommodate a small number of passengers. (So, I guess you could say that technically speaking, many Heli Weddings are actually Heli Elopements!).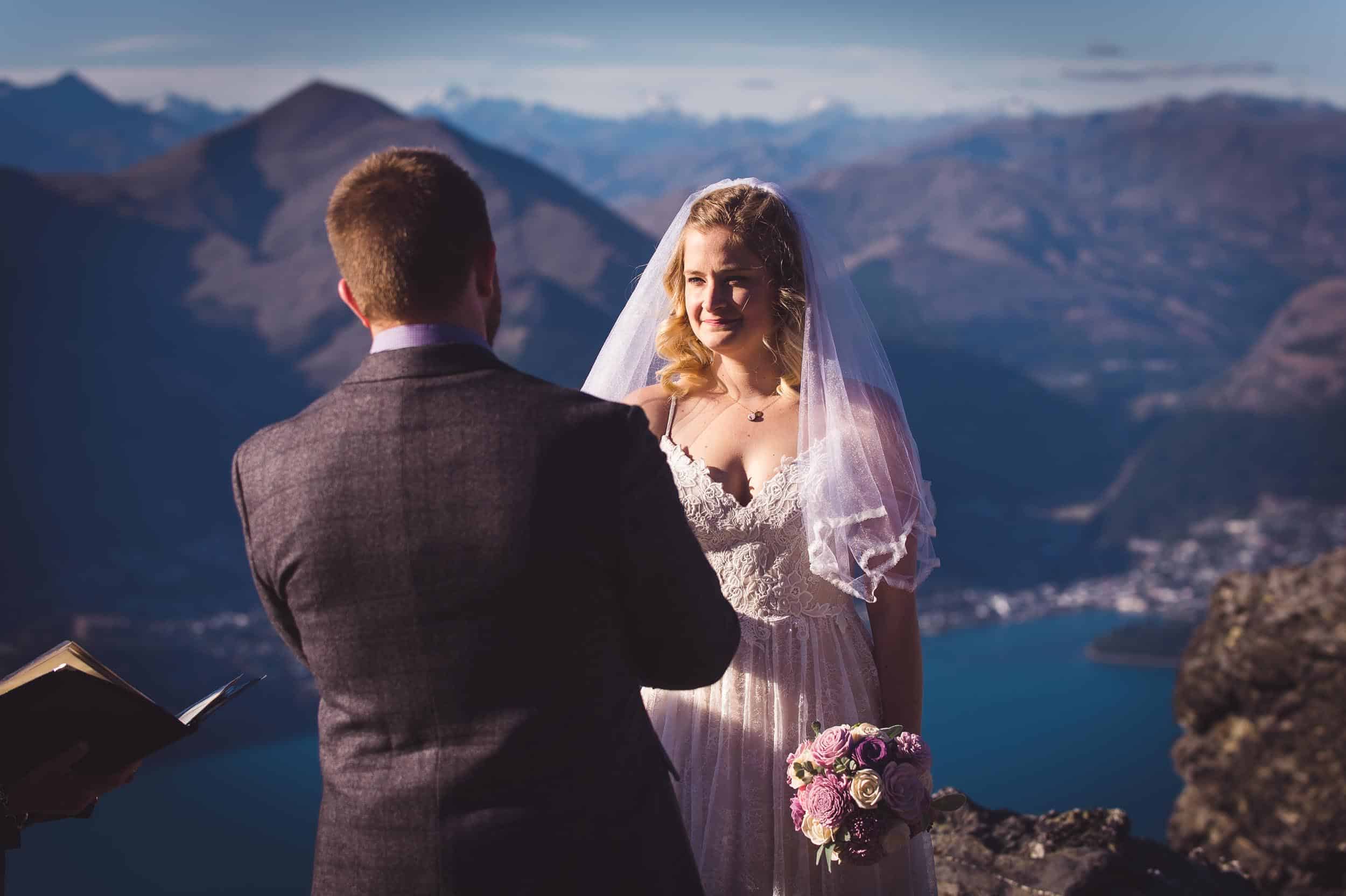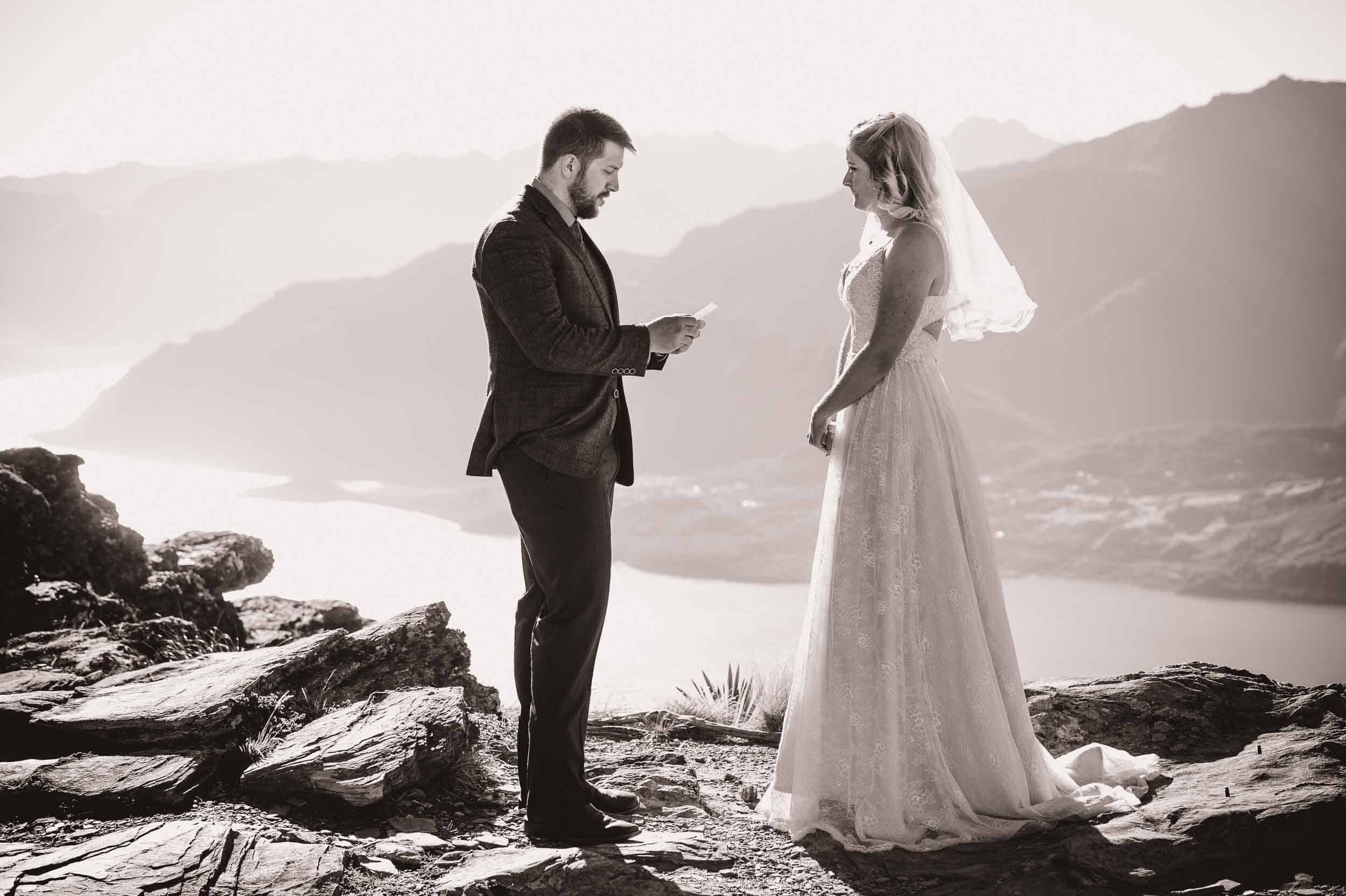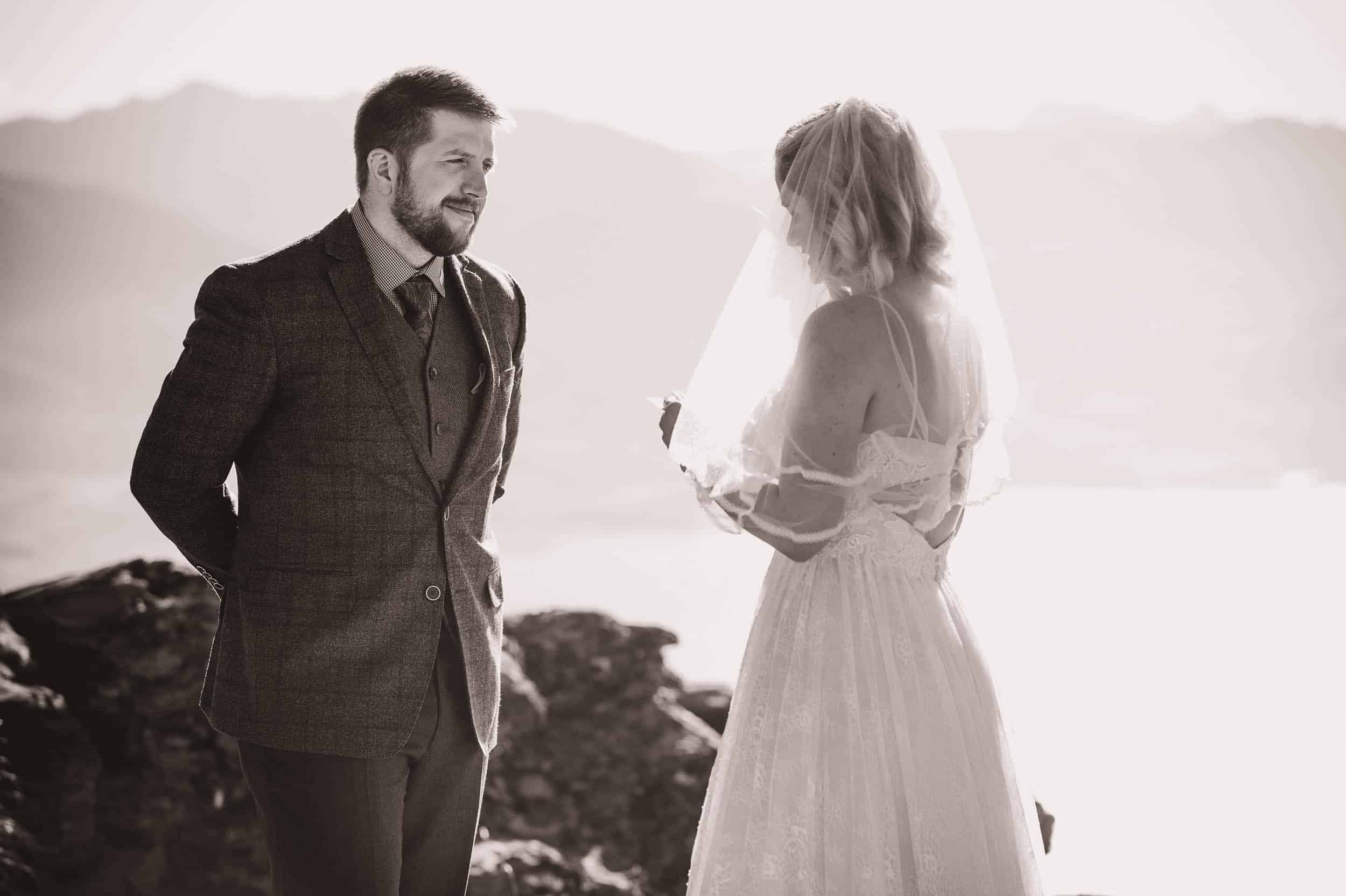 A PERFECT QUEENSTOWN AUTUMN HELI WEDDING
And this was the case with Kaia & Blake's Queenstown Autumn Heli Wedding. It was a small and intimate affair. There were no wedding guests to the pilot and I had to double as witnesses to sign the marriage license.
Kaia & Blake's Heli Wedding was basically just the two of them tying the knot on top of a mountain. (With the bare minimum of vendors required to make it happen).
We flew in the early evening when the sun was low. The weather was literally perfect – without even a breath of wind – and the light was beautiful.
As the sun dropped lower in the sky, Kaia and Blake exchanged beautiful, heartfelt vows and then their First Kiss as Man and Wife. After the congratulations and the signing of the marriage licenses, we quickly captured some beautiful photos of the newly married couple. I then gave them some time to themselves to take in the scenery and the moment. I think it's important to take some time just the two of you on your wedding day to take it in and enjoy the moment. And so I endeavour to always give my Couples some time alone to take it all in. Even if it's a Heli Wedding and we don't have a lot of time at the Heli Location I still think this is important.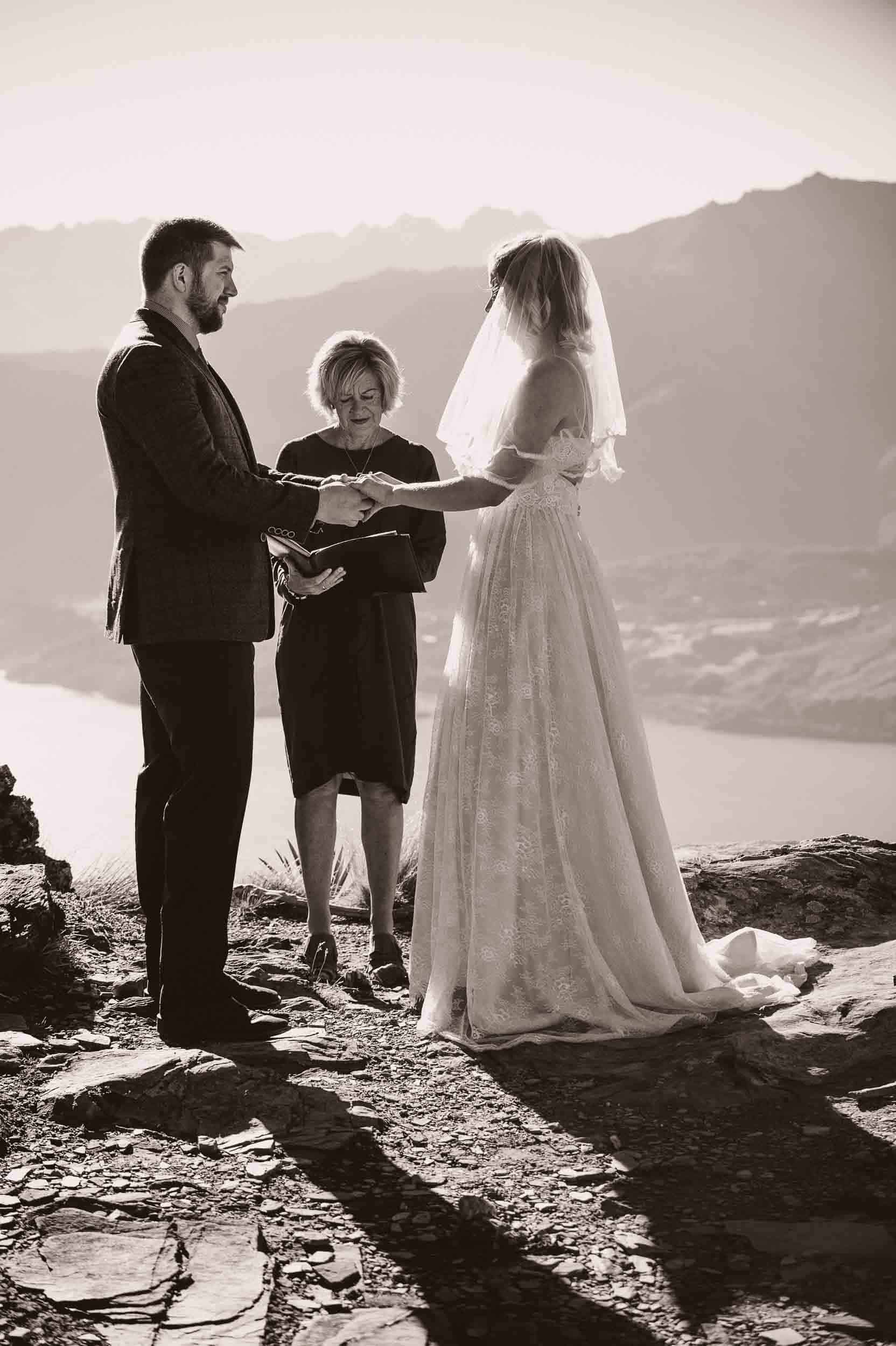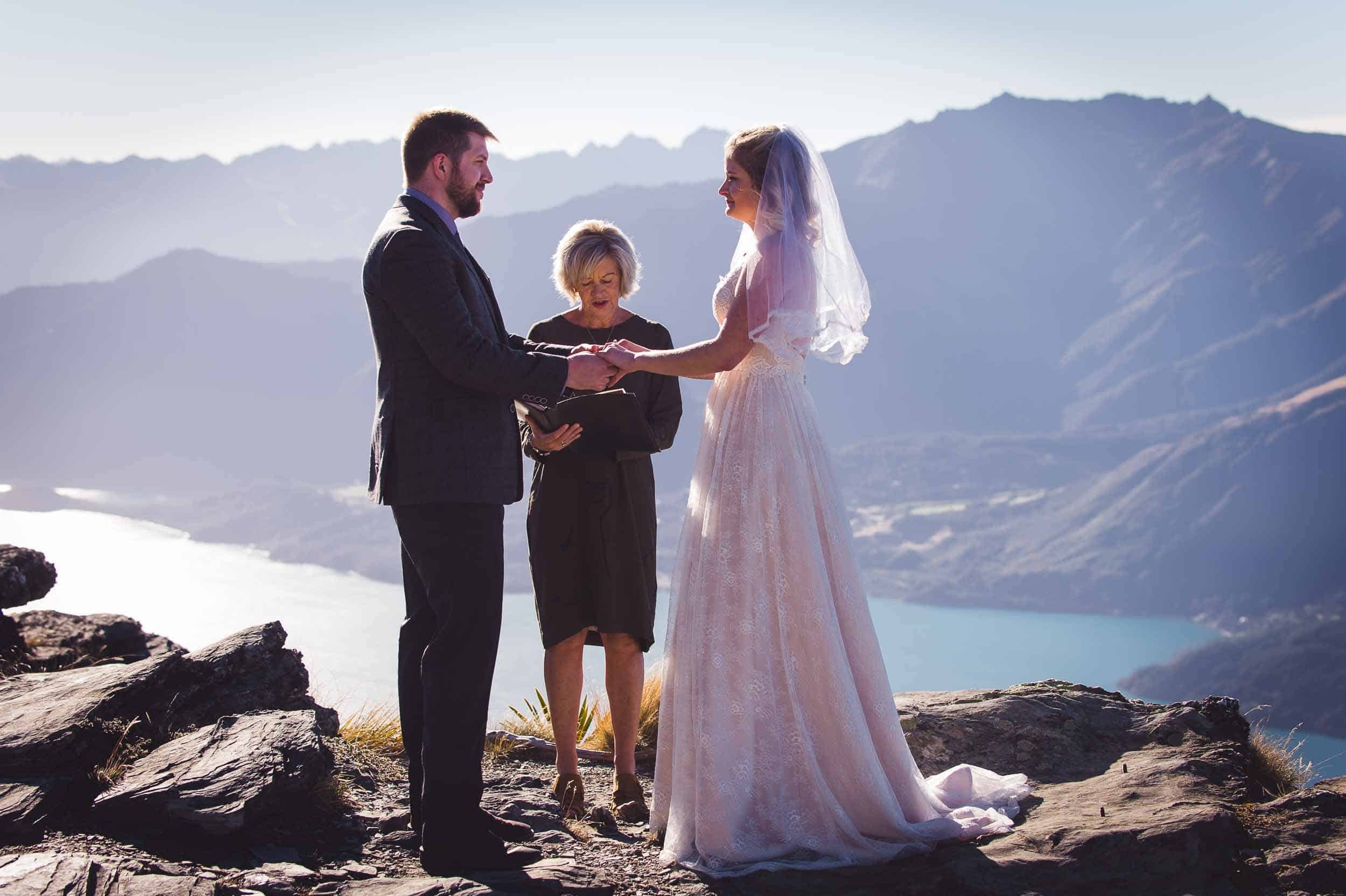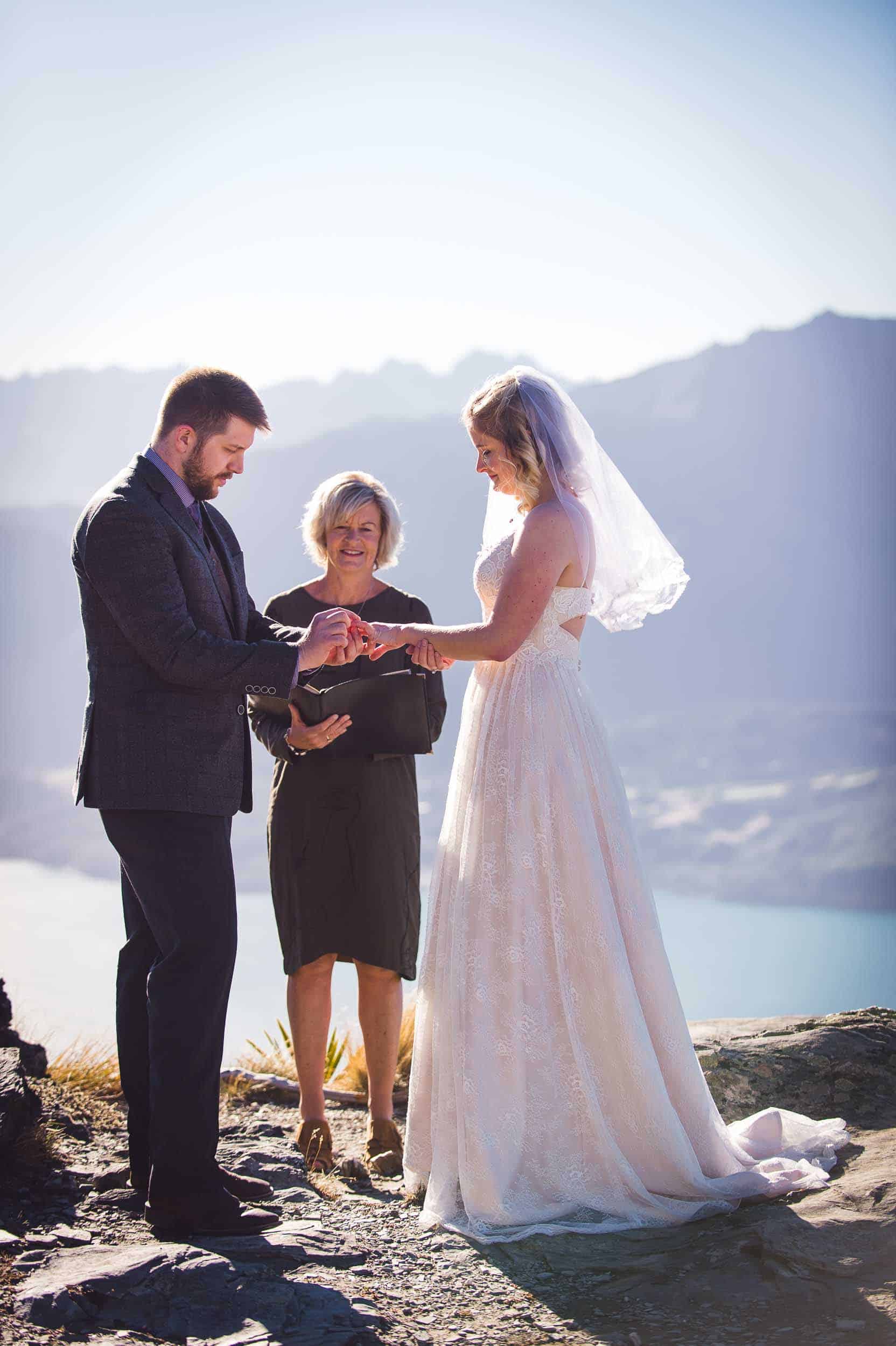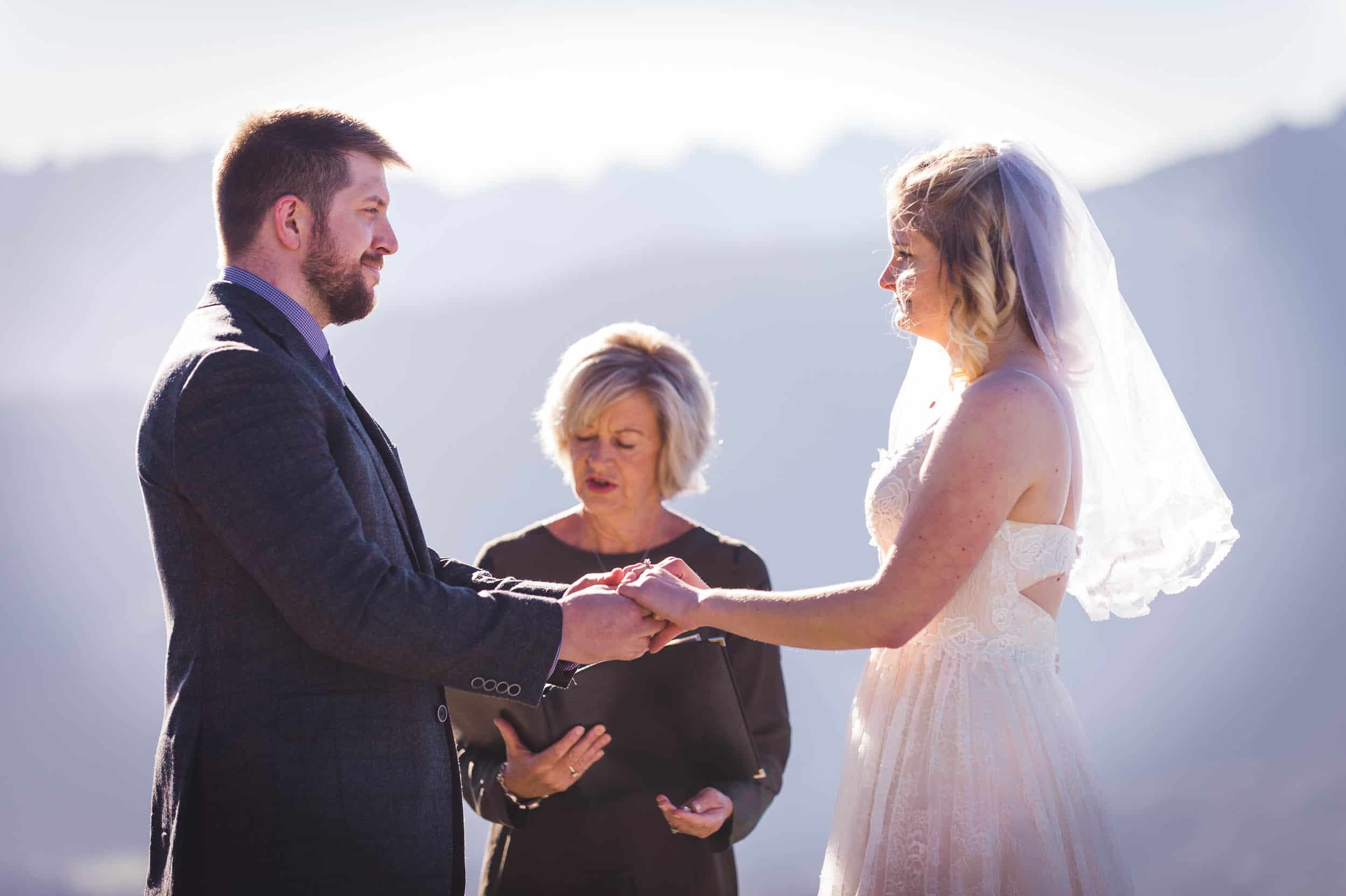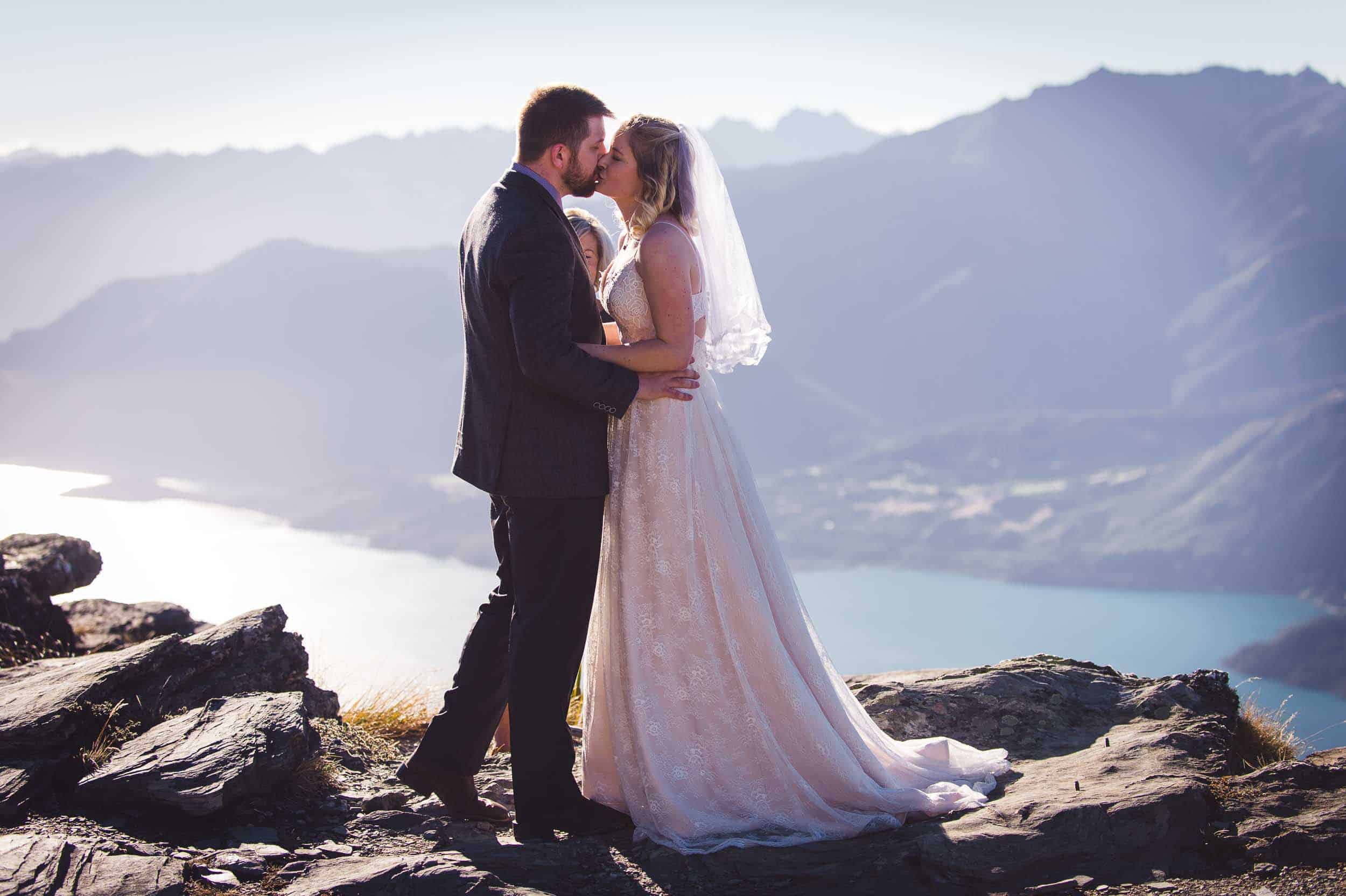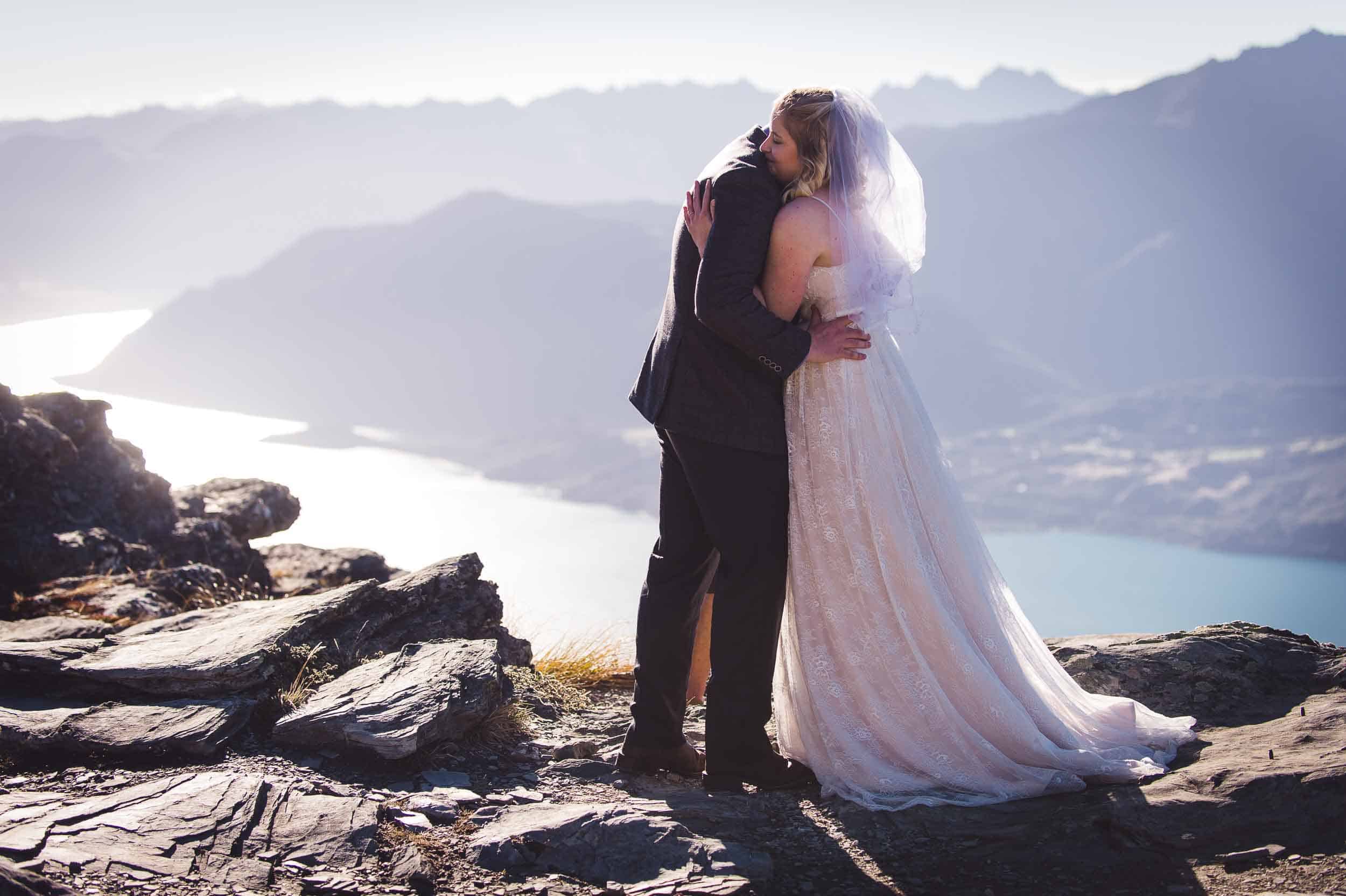 Before we knew it, it was time to load back into the helicopter and fly back to reality. (If you can call Queenstown reality!) . What a magic day. Kaia and Blake, congratulations!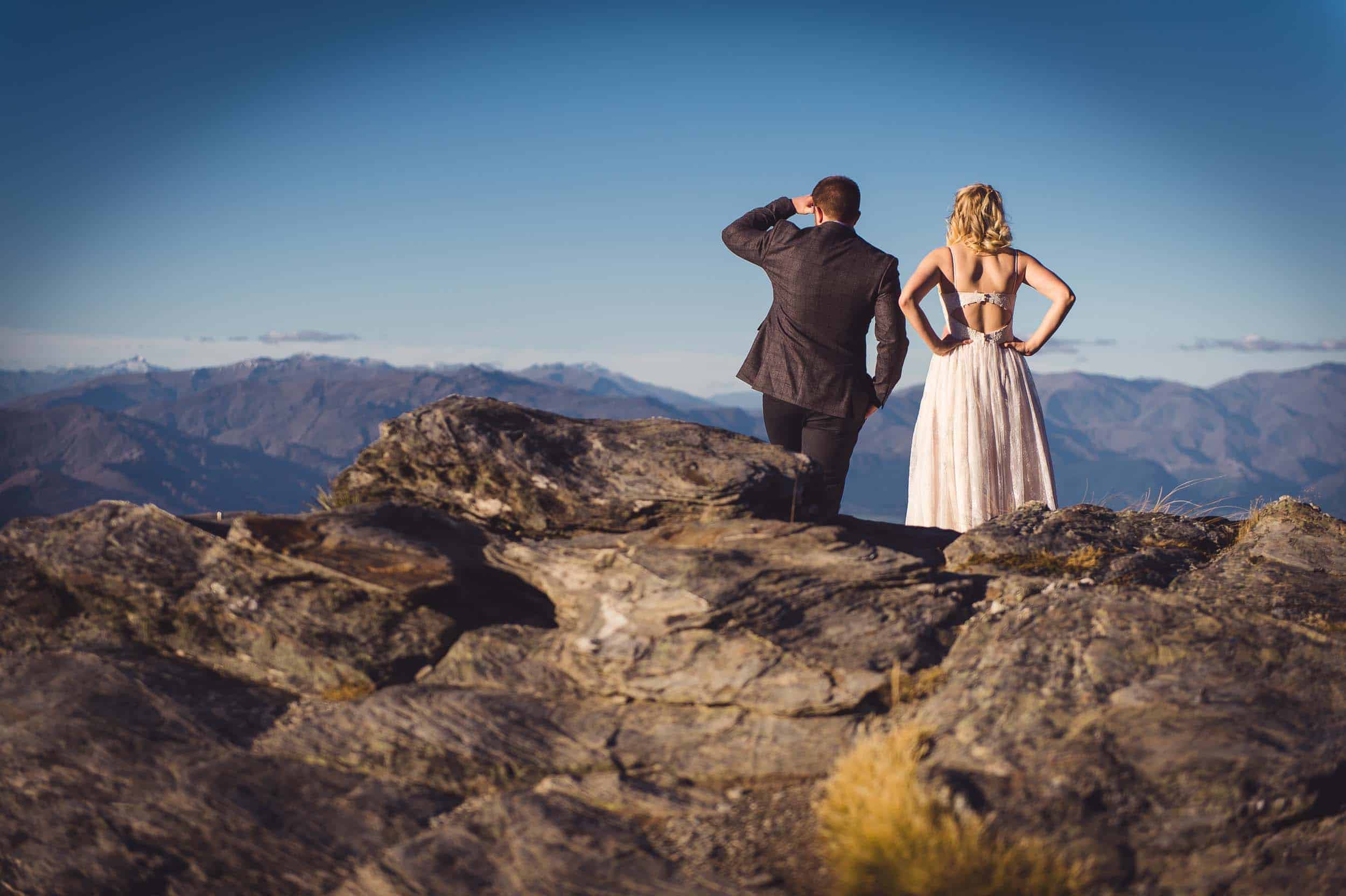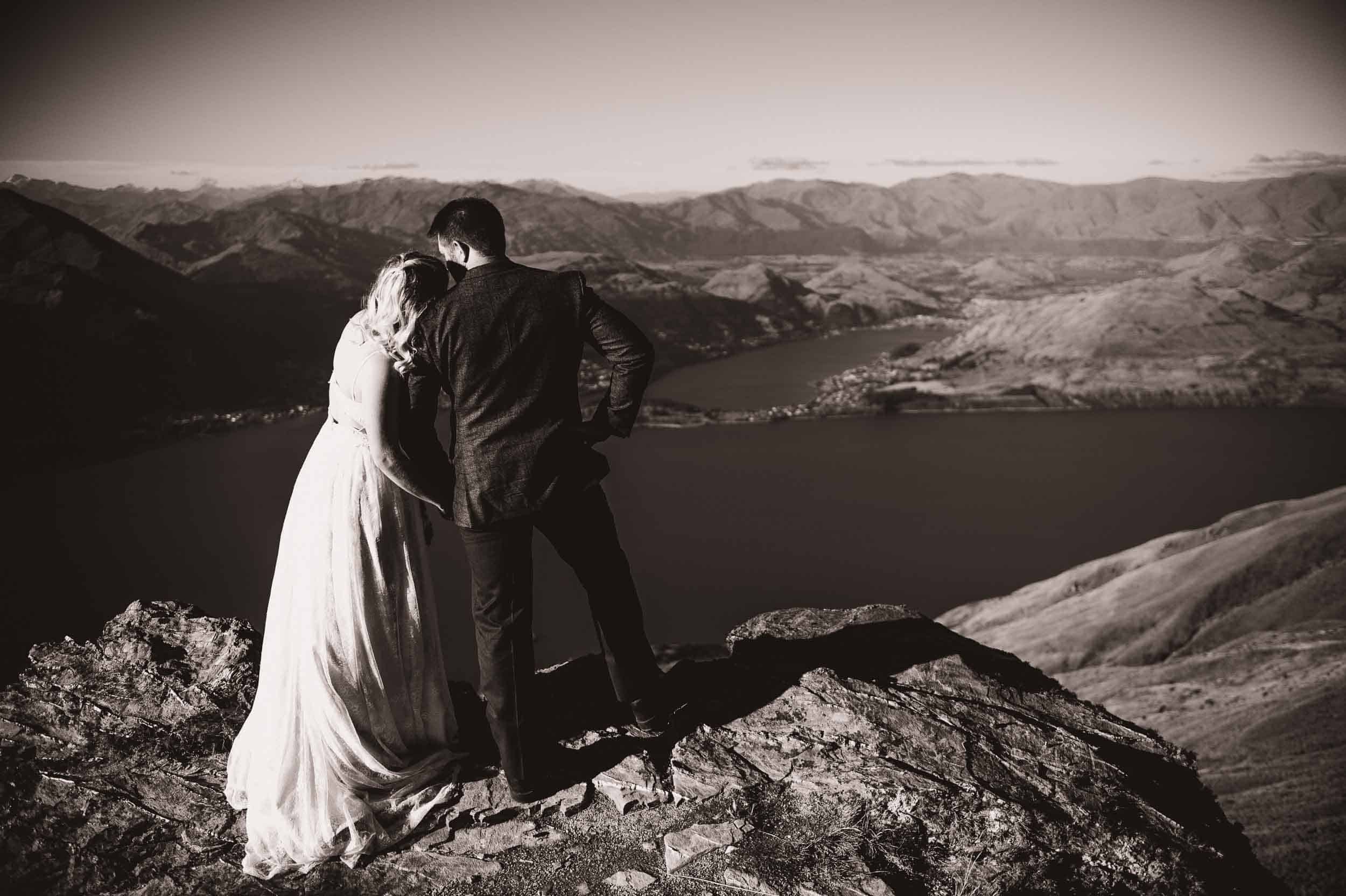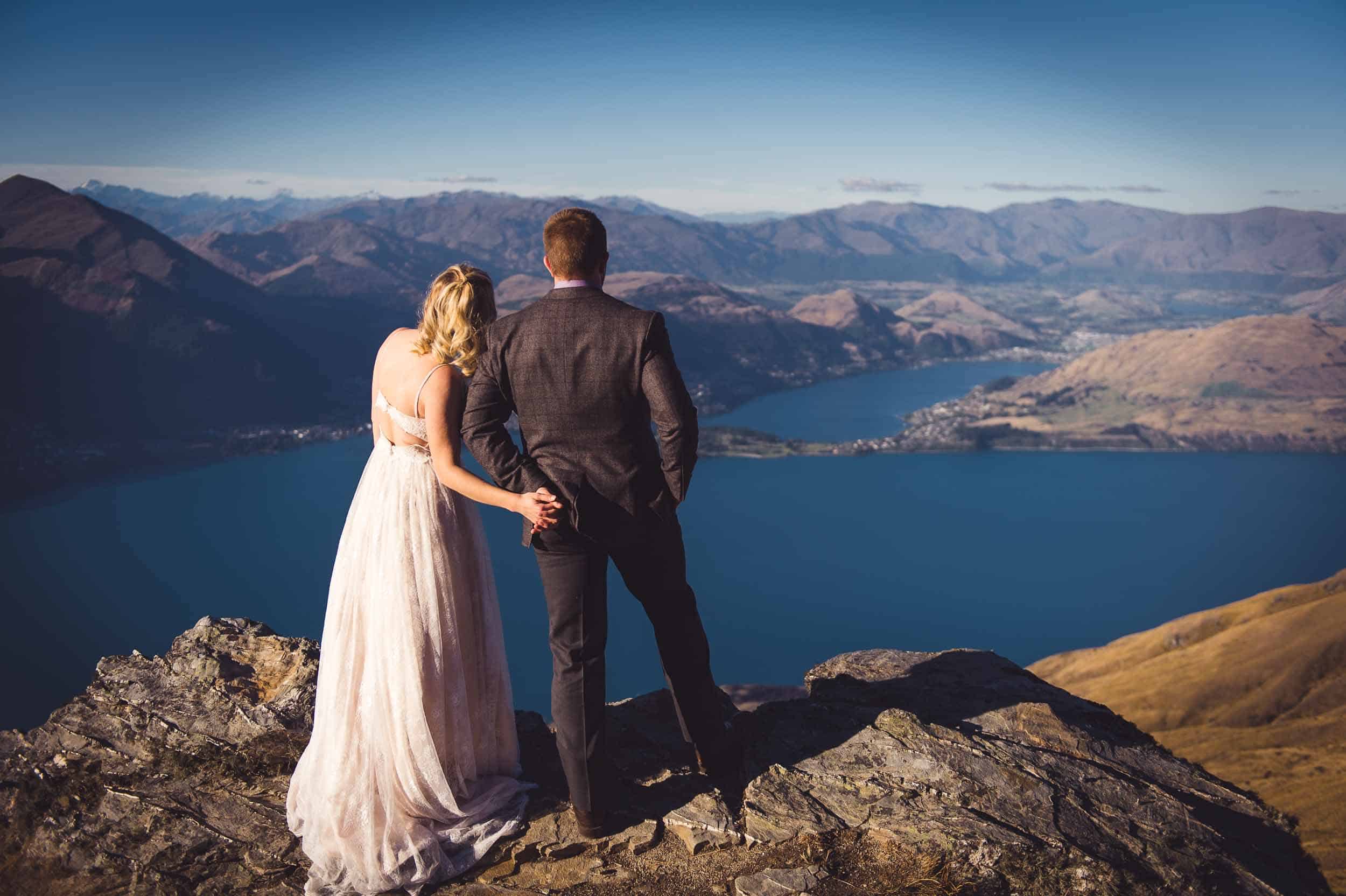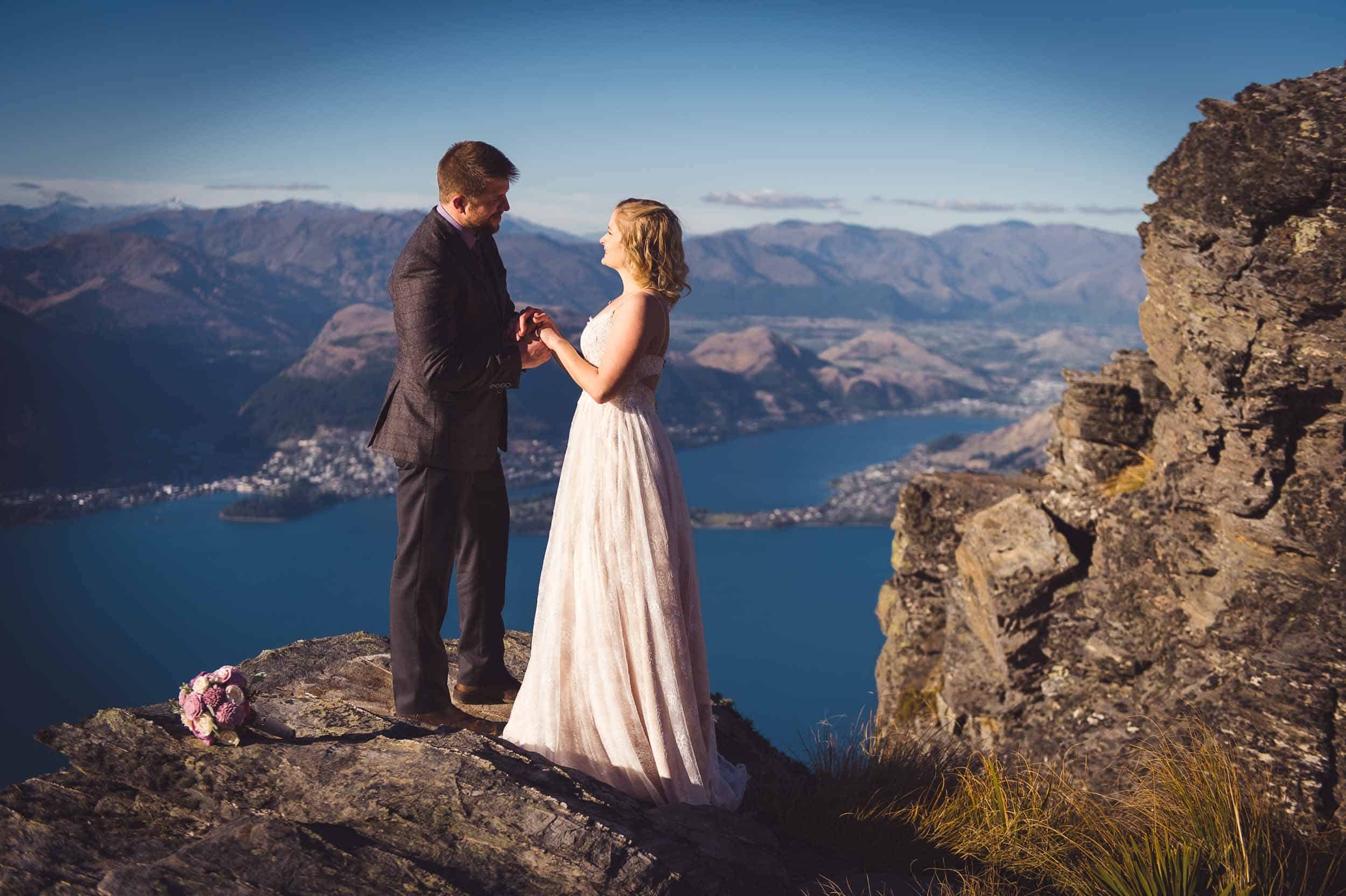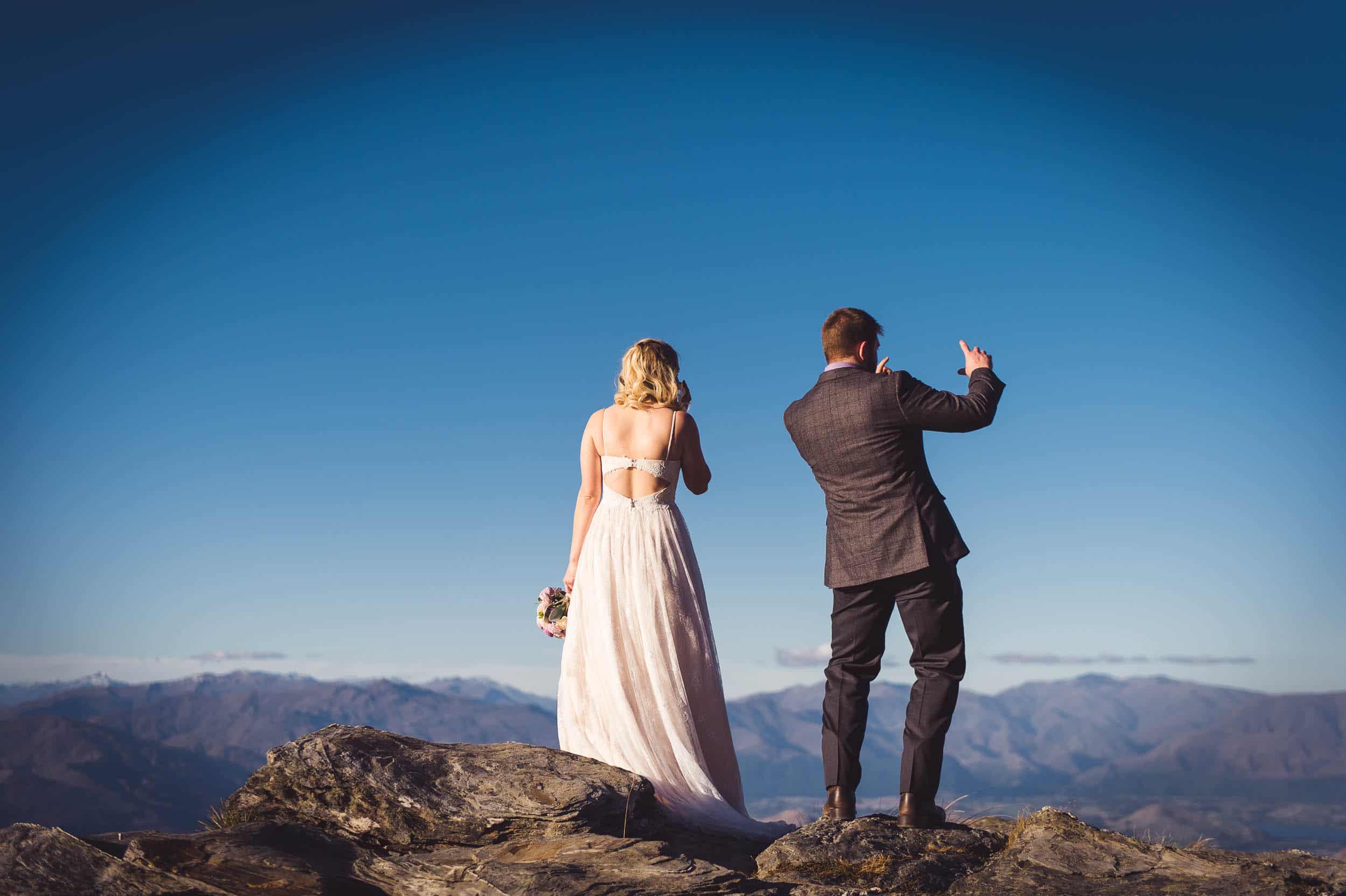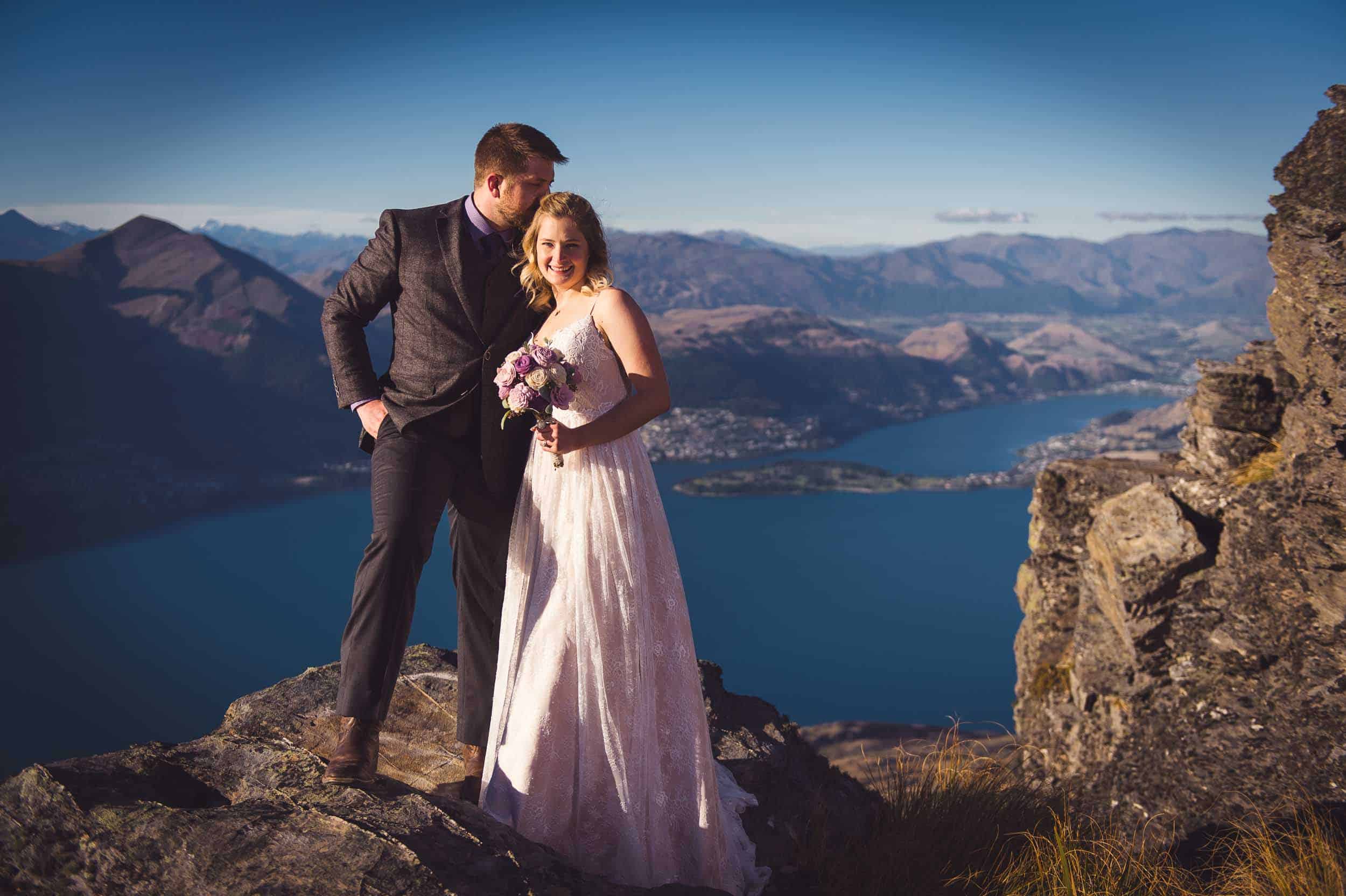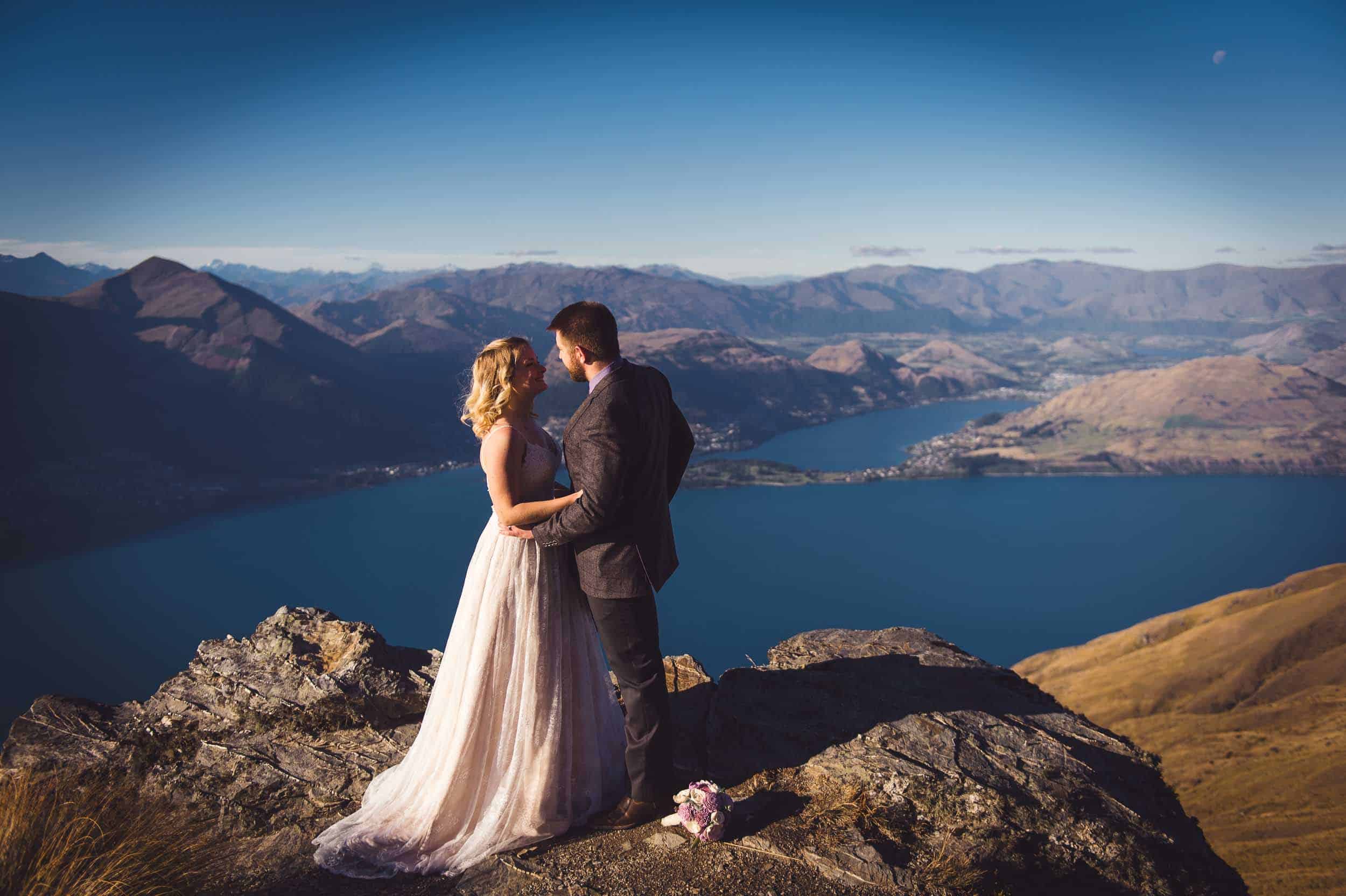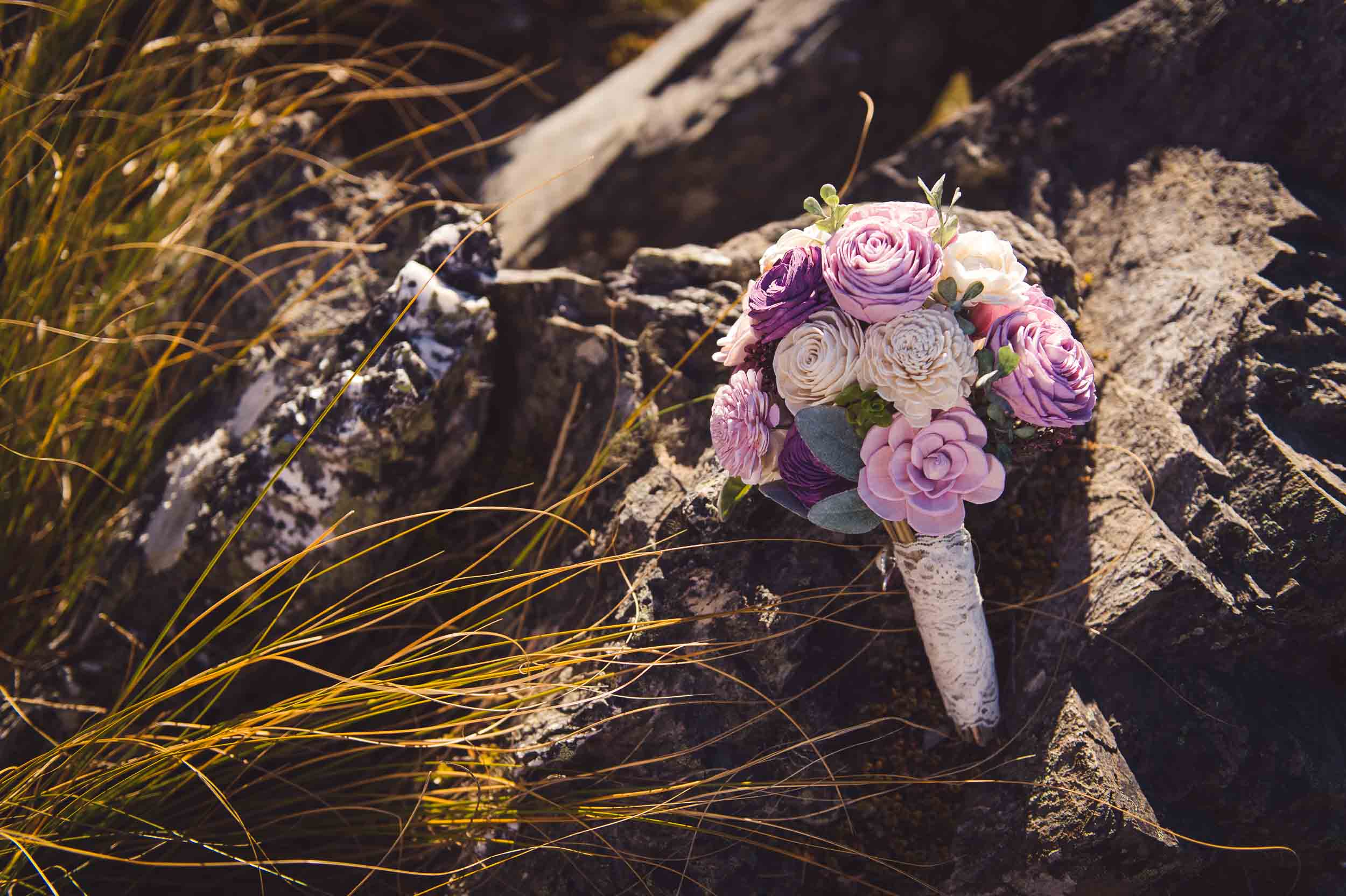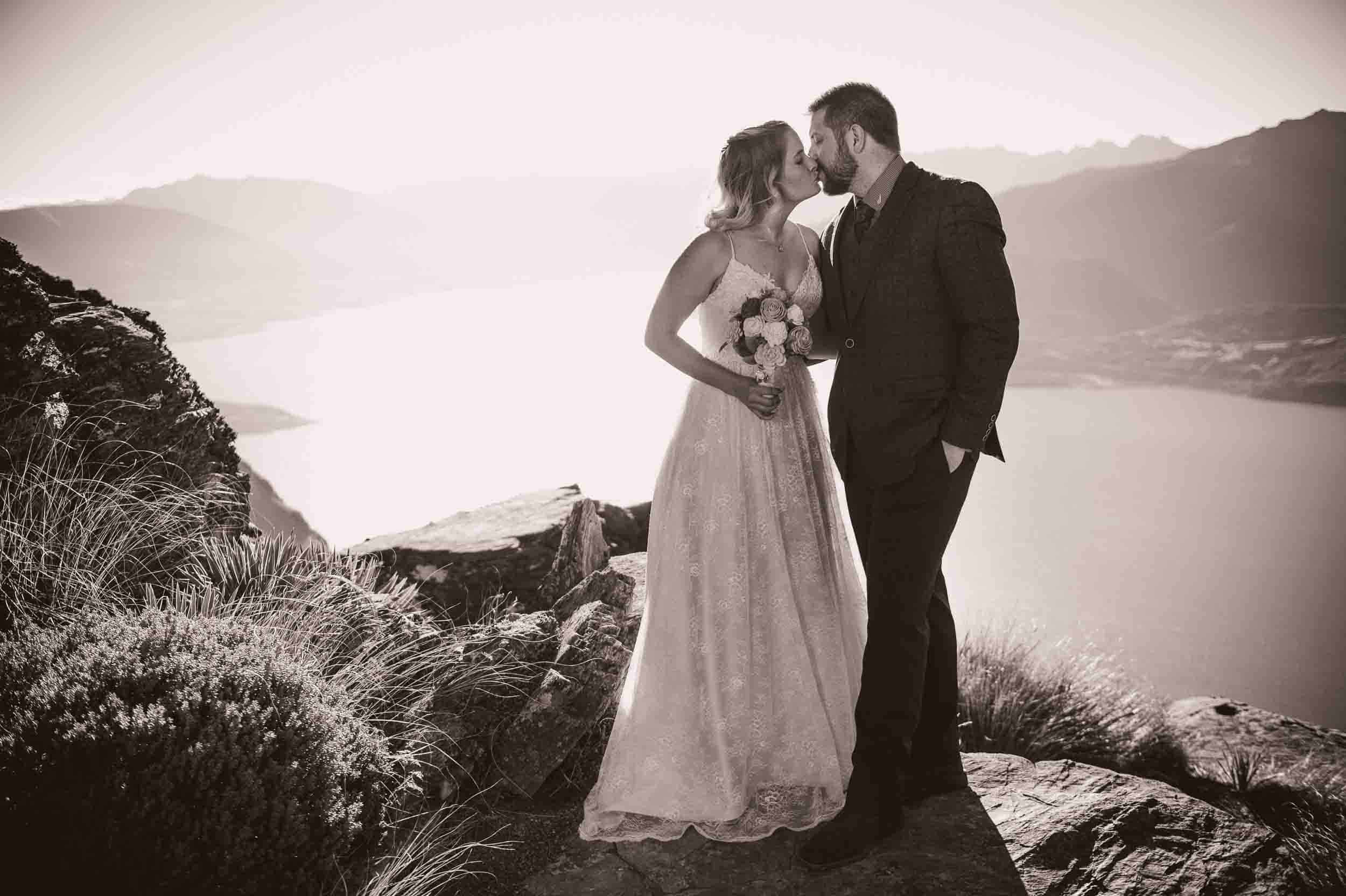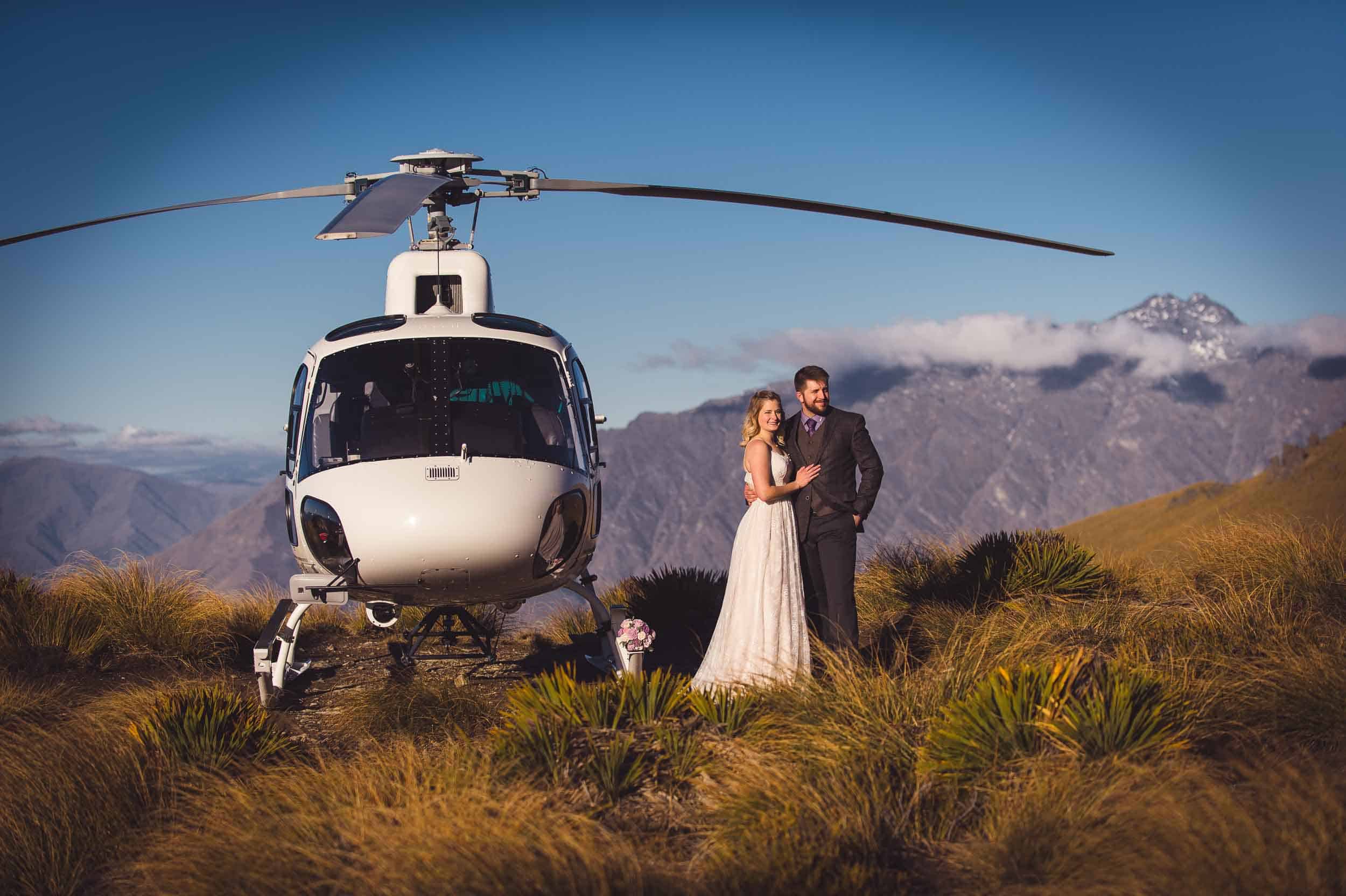 Queenstown Wedding Planning Posts and Articles
If you are currently in the midst of planning your Queenstown Wedding, you might also enjoy the following Blog Posts and Real Weddings helpful and inspirational;
The Ultimate Queenstown Wedding Photography Guide
7 Easy Steps To Finding Your Dream Queenstown Wedding Photographer
How Your Queenstown Wedding Formals Can Make Or Break Your Wedding Day
More Real Queenstown Weddings To Inspire You
EPIC Queenstown Snowboard Wedding!! At Coronet Peak…on snowboards…in a snow storm!!
Nick & Nina's Unconventional Thurlby Domain Elopement
Louise + Tom's Breathtakingly Beautiful Queenstown Winter Wedding
Megan & Simon's Stunning & 110% fun Backyard Southland Wedding (Ok so this one isn't in Queenstown but I love it!!).
---
This Blog Post was written by yours truly – Patrick Fallon, Queenstown Wedding Photographer & Author of The Queenstown Wedding Blog.