Fiona & Joe's Lookout Lodge Wanaka Wedding / Fallon Photography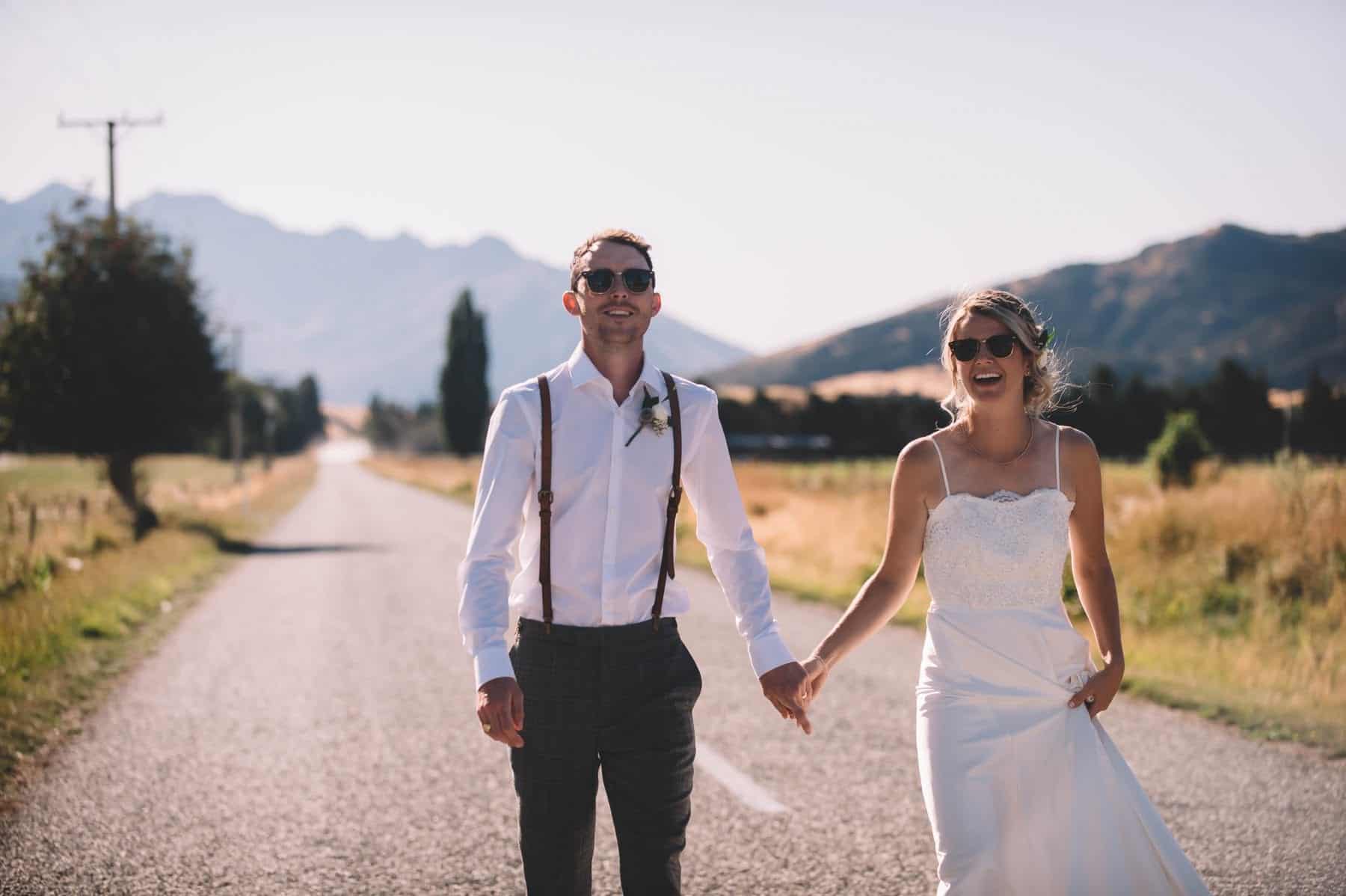 Although Wanaka is just a hop-skip-and-a-jump over the Crown Range from Queenstown, it's not every day that I get to shoot a Wedding in Wanaka. So, when Queenstown locals Fiona & Joe invited me to be the photograph for their Lookout Lodge Wedding, of course I jumped at the chance!
And boy am I glad I did…Fiona & Joe's big day was all you could want it to be – perfect weather, an amazing location with breath-taking views and surrounded by friends and family who love you!
I had never shot at Lookout Lodge before, so it was fantastic finally getting to check out this venue I had heard so much about. Lookout Lodge is situated in the country-side about 15 minutes drive from downtown Wanaka in the direction of Lake Hawea. You really start to get that country vibe when the road turns to gravel and all you have for company are sheep and mountains!
The Lodge itself is located on top of a small hill which is the reason it has such fantastic views – it is elevated above the valley floor with nothing to distract the eye from the splendour of the surrounding mountain peaks. There is a large grassy lawn on the sunny north side of the venue and this is where the ceremony was set up. There was a beautiful rustic wooden and floral bridal arch and comfortable seating all laid out perfectly. And that view…it's plain to see why Lookout Lodge is considered one of the top Wanaka Wedding Venues.
Celebrant duties were handled beautifully by Philippa Thomas and the awesome team at Lookout Lodge made sure everything ran smoothly, right from keeping everybody supplied with cold drinks (it was a hot summer's day) through to ensuring everybody was seated comfortably and fed very well indeed later in the evening.
Music was supplied by Freefall and they did a brilliant job of getting the entire wedding party up and on the dance floor by playing just the right tunes at just the right time.  If you're considering a Wanaka Wedding, I can highly recommend both Lookout Lodge, Philippa Thomas and Freefall.  They are all total pros and lovely human beings and will make your wedding day relaxed and stress-free.
Fiona & Joe booked me to shoot some getting ready shots at the Lodge right through to the start of the party after their First Dance.  I have to say, Lookout Lodge made the photography super easy in this regard because the girls were able to get ready at the Lodge itself and they were also accommodated there.  This made the wedding day morning way less stressful for them as they didn't have to travel from getting ready location to the ceremony venue.
The boys were getting ready only 10 minutes drive away so I was able to get some early getting ready shots with the girls and then race over to where the boys were while the girls were slipping into their dresses.
Anyway, I think I will let the photos do the talking from here on out – they will do a much better job of it than me!  You can view a gallery of images from Fiona & Joe's big day and a link to the venue/vendors at the bottom of this blog post.
Ruthless self-promotion; I love Wanaka.  I also offer some of the best value Photography Packages in either Queenstown or Wanaka.  So, if you are on the hunt for a photographer for your Wanaka Wedding, I would love to hear from you – please get in touch via the contact form below.
Get In Touch