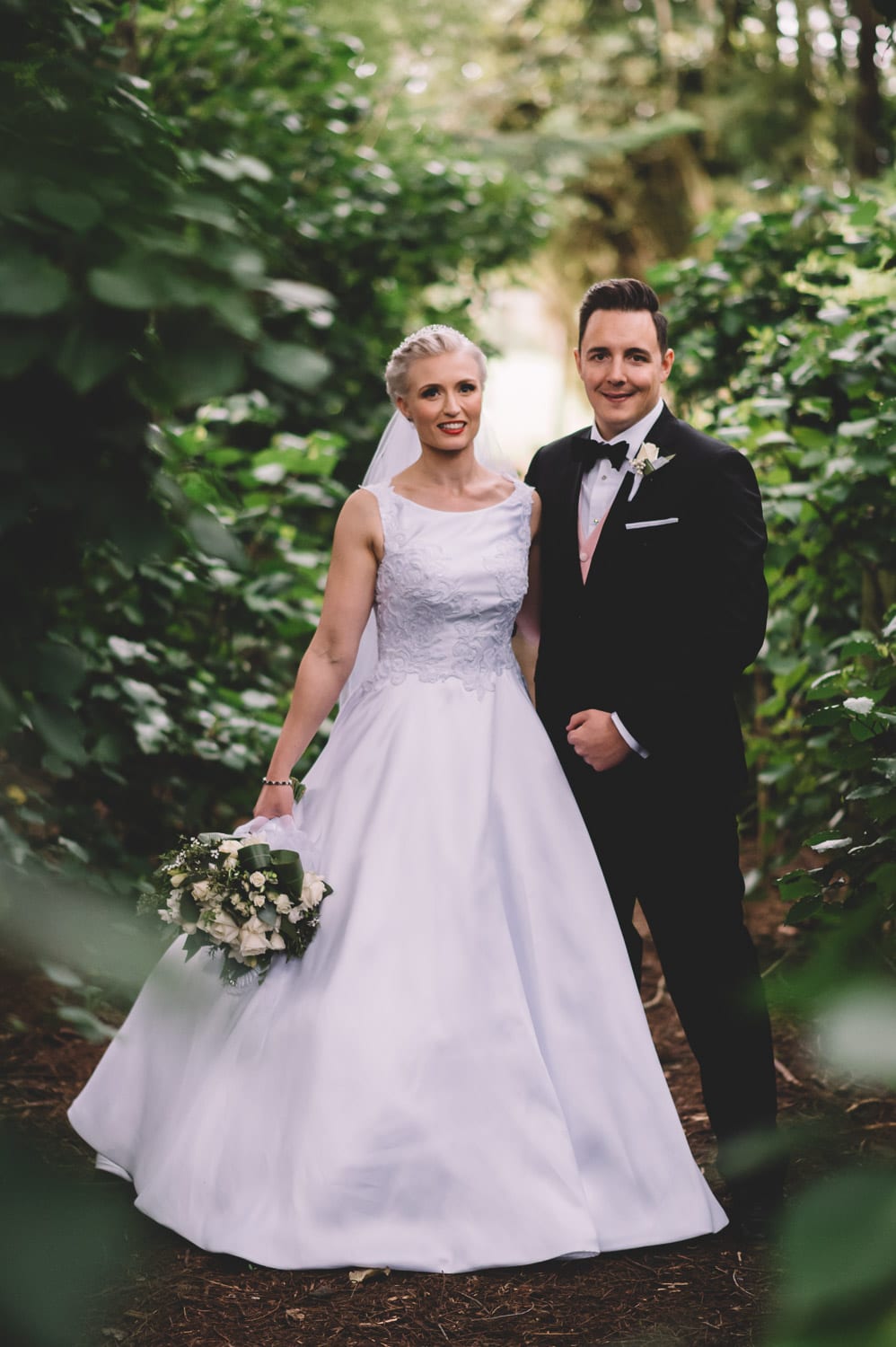 Back in October, I had the pleasure of shooting Cyrano and Anna's Hamilton Southwell School Wedding. Now I don't often shoot weddings in the north island*. However, Cyrano and Anna are a totally awesome couple and I had already photographed their surprise proposal. On top of this, Cyrano & Anna were having their ceremony and reception at Cyrano's old school, Southwell School. There's something really special I think about becoming married at a place that you have a long history or special connection with.
So, I couldn't really say no to Cyrano and Anna – and I didn't want to! And I'm so glad I got to be a part of what was a pretty magical day with such a cool couple.
(* If you would like information about my north island Wedding Photography Packages, please get in touch here).
The build-up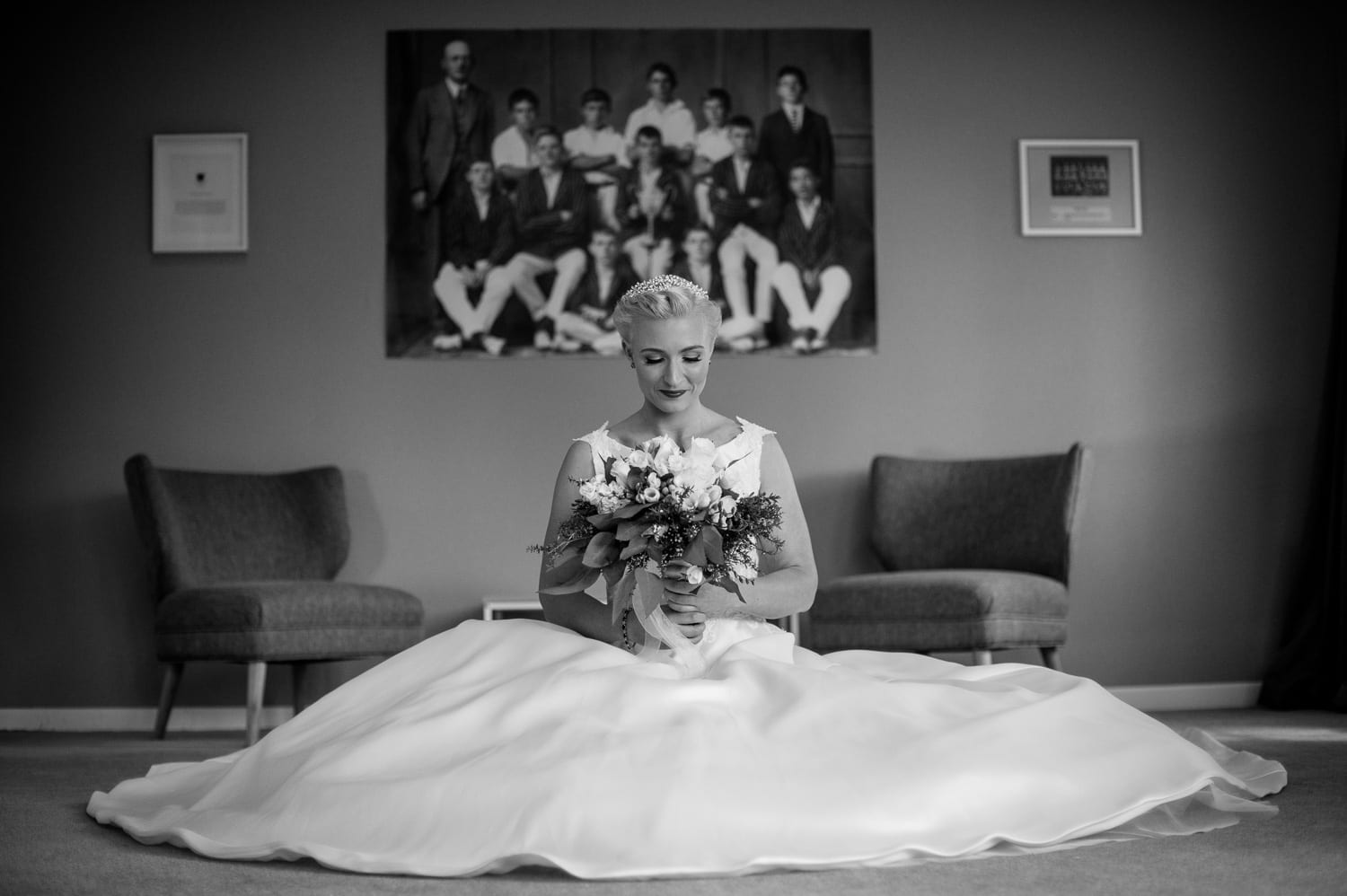 Cyrano and his groomsmen got ready at his parent's amazing property in Cambridge. Meanwhile, Anna and the girls got ready at The Junior School right on the Southwell School Grounds themselves. The Junior School is literally 30 metres from the chapel and the reception area so made the perfect stress-free spot for the girls to get ready. (Anna literally walked to her wedding!).
The weather on the wedding day did raise everybody's blood pressure somewhat but delivered when it mattered. "The only angst came in the morning when it poured with rain until midday. We had an indoor ceremony and reception but outside photos planned and I really wanted to get to the chapel dry! However, the sun came out an hour before the ceremony and shone for the rest of the afternoon. "
The Chapel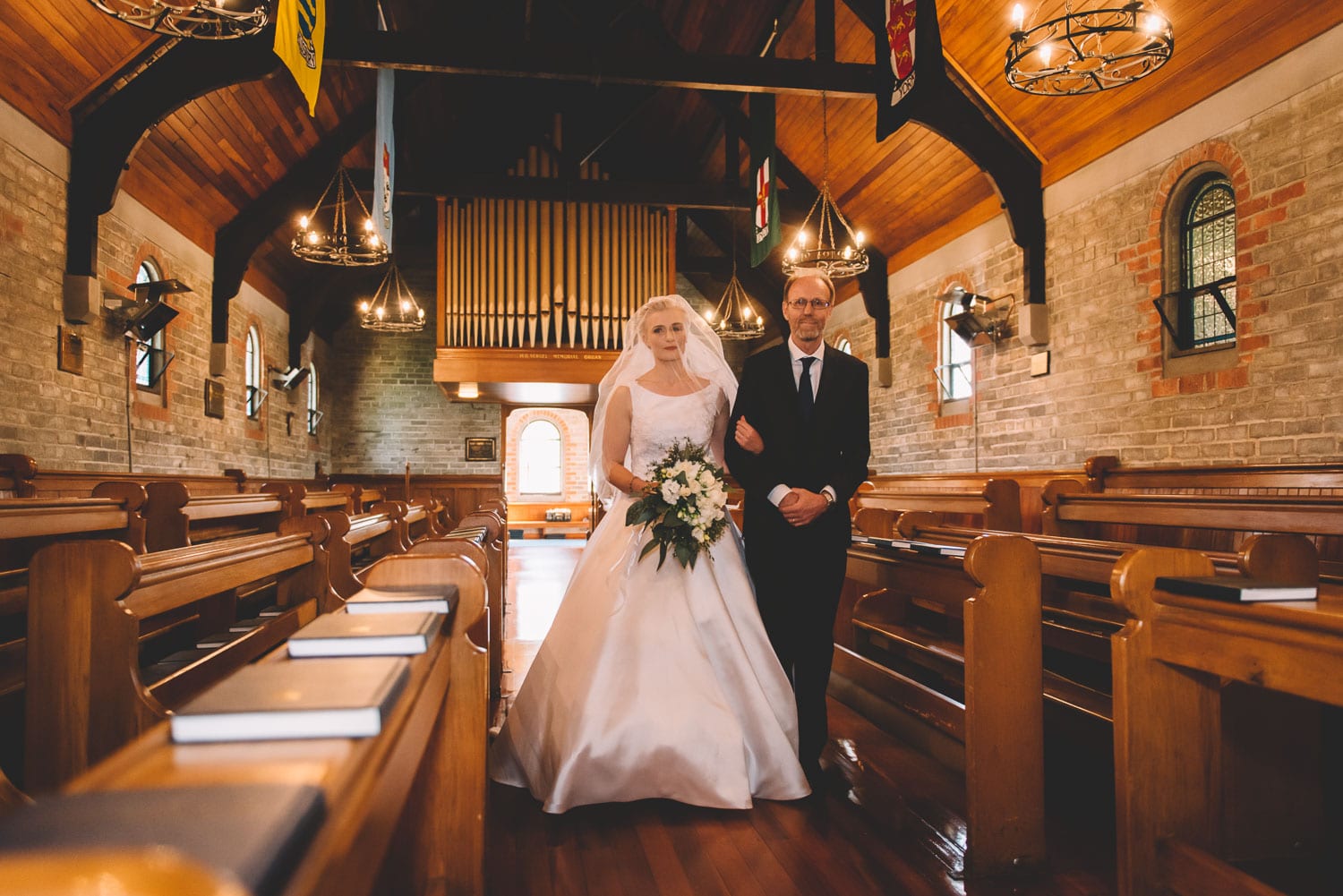 The ceremony itself was held in the Southwell School Chapel. Cyrano used to spend time in this chapel every week when he was a student so it was really special to him to marry the love of his life there. Some of the special moments from Cyrano and Anna's perspective included;
"The organist had arranged for his son to sing a solo after the blessing – which was a complete surprise for both of us. It was such a beautiful moment and there wasn't a dry eye anywhere!"
"During our very formal ceremony, Neale (the Chaplain) dropped the rings! It turned out to be a great ice breaker and we all laughed before picking them up and continuing to our vows!"
Cyrano getting to ring the chapel bell (something he'd always dreamed of doing as a schoolboy).
Lost in a forest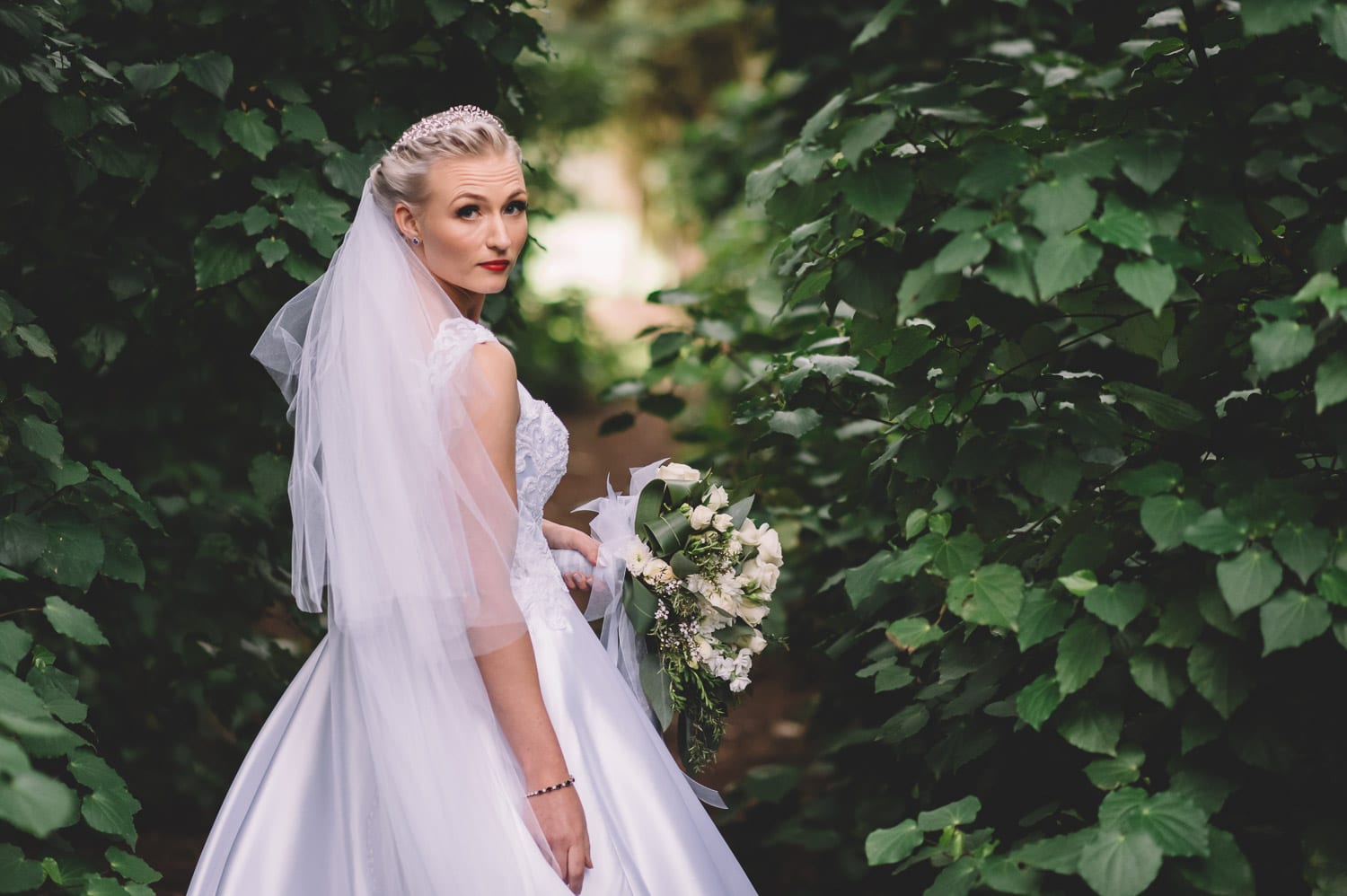 The day before the wedding, Cyrano had shown me a patch of forest down the back of the school grounds with a board-walk running through it. This forest was off limits to the boys when they were at school but this still didn't stop them from spending quite a bit of time here. The forest was a magical spot for the bridal party photos and really added something special to Cyrano & Anna's wedding photos.
The reception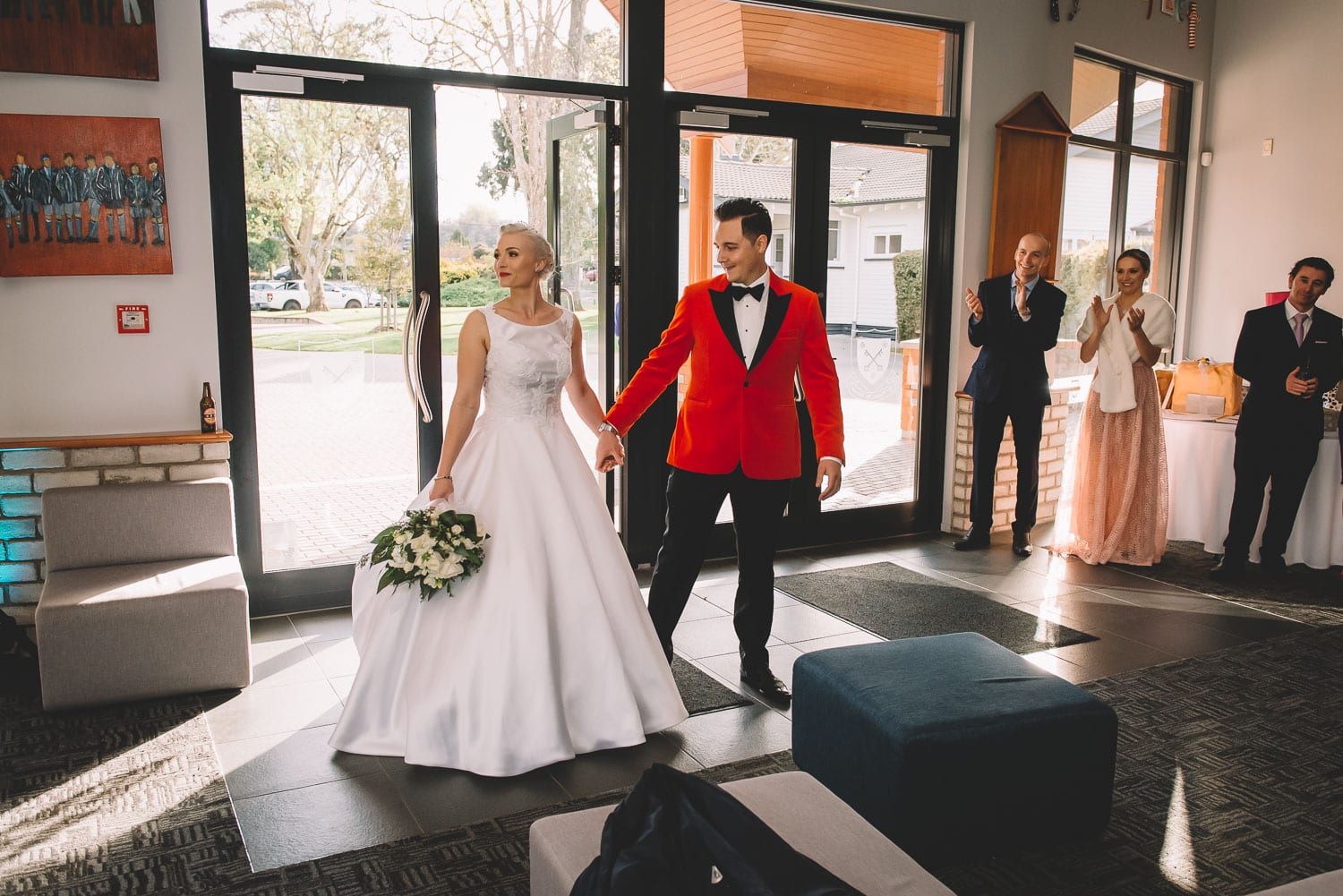 The reception was held in the Southwell School main building and was simple but beautiful. Cyrano and Anna had nothing but good things to say about Karina, the wedding planner from Southwell School. They said that she made the whole wedding planning experience so stress-free for them and they would highly recommend Karina and Southwell School to anyone planning a wedding in Hamilton.
One little twist at the reception was that Cyrano had a dramatic wardrobe change which was a secret to everyone. . He walked into the reception with Anna on his arm wearing a bright orange English velvet tuxedo jacket. It was a fun entrance to the reception and everyone was definitely surprised.
Cyrano and Anna's Southwell School Wedding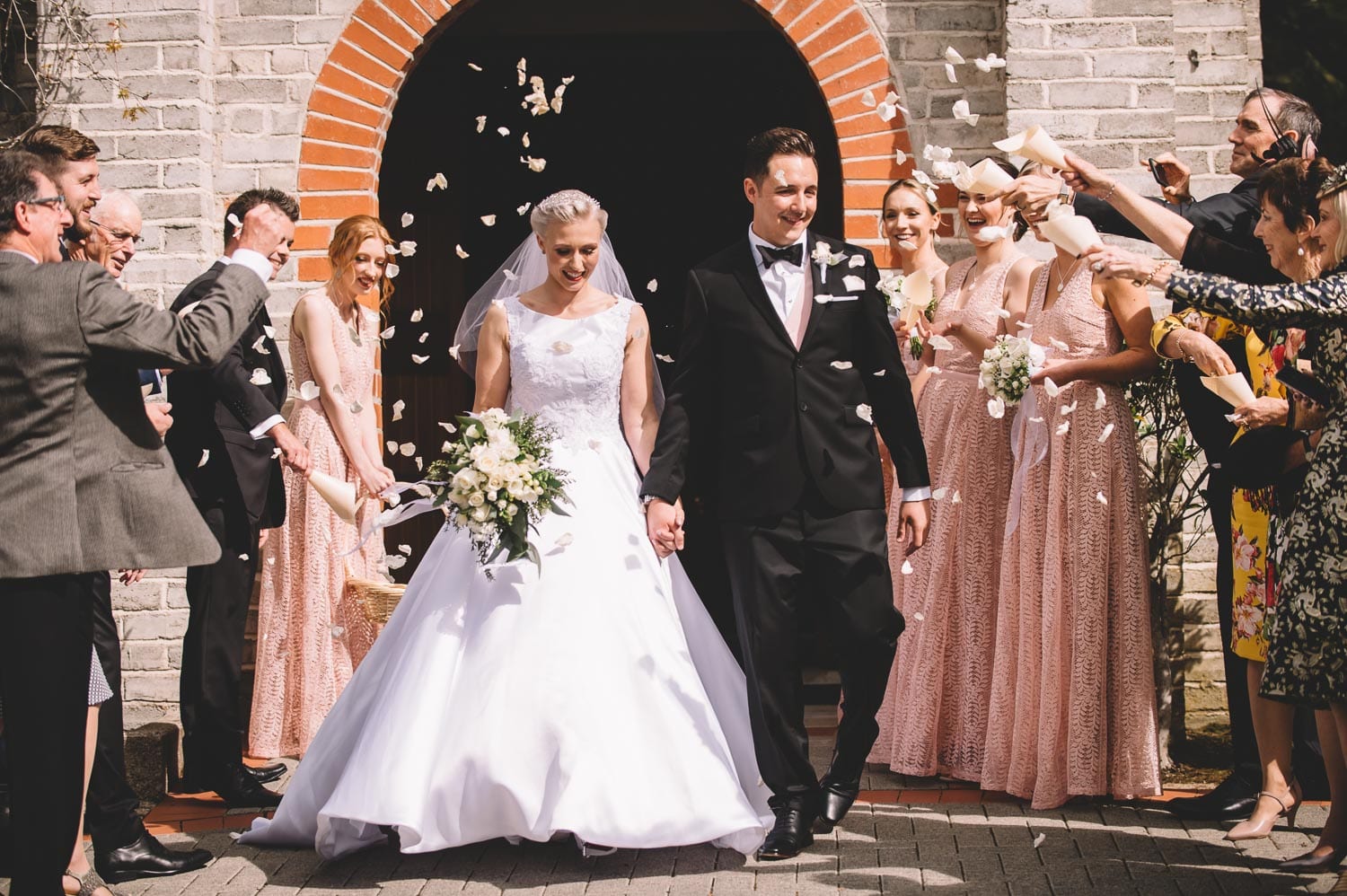 All in all, Cyrano and Anna's Southwell School Wedding was classic and fun and exactly what they were hoping for. The weather was perfect, they both looked stunning and they got to become man and wife in front of all the people they cared about. Mission accomplished – well done you two!
Venues & Vendors
Bride's shoes www.dylinsbridal.co.nz
Cake – the bride!
Dress www.astrabridal.co.nz
Flowers Netties Floral Design
Groom & Groomsmen's suit rjbdesign.co.nz
Hair & Makeup makeupstation.co.nz
Photography – yours truly Fallon Photography
Planner Karina Halley – Southwell School
Rings www.walkerandhall.co.nz
Venue Southwell School