Harshal & Rajvi's Surprise Cecil Peak Heli Proposal
Ok, I admit it. I love shooting Surprise Queenstown Heli Proposals. So when Harshal called me up and told me he wanted to enlist me to shoot his Surprise Cecil Peak Heli Proposal to Rajvi I was in straight away. And the fact that it was winter and Cecil Peak was covered in snow? That was just a bonus in my opinion!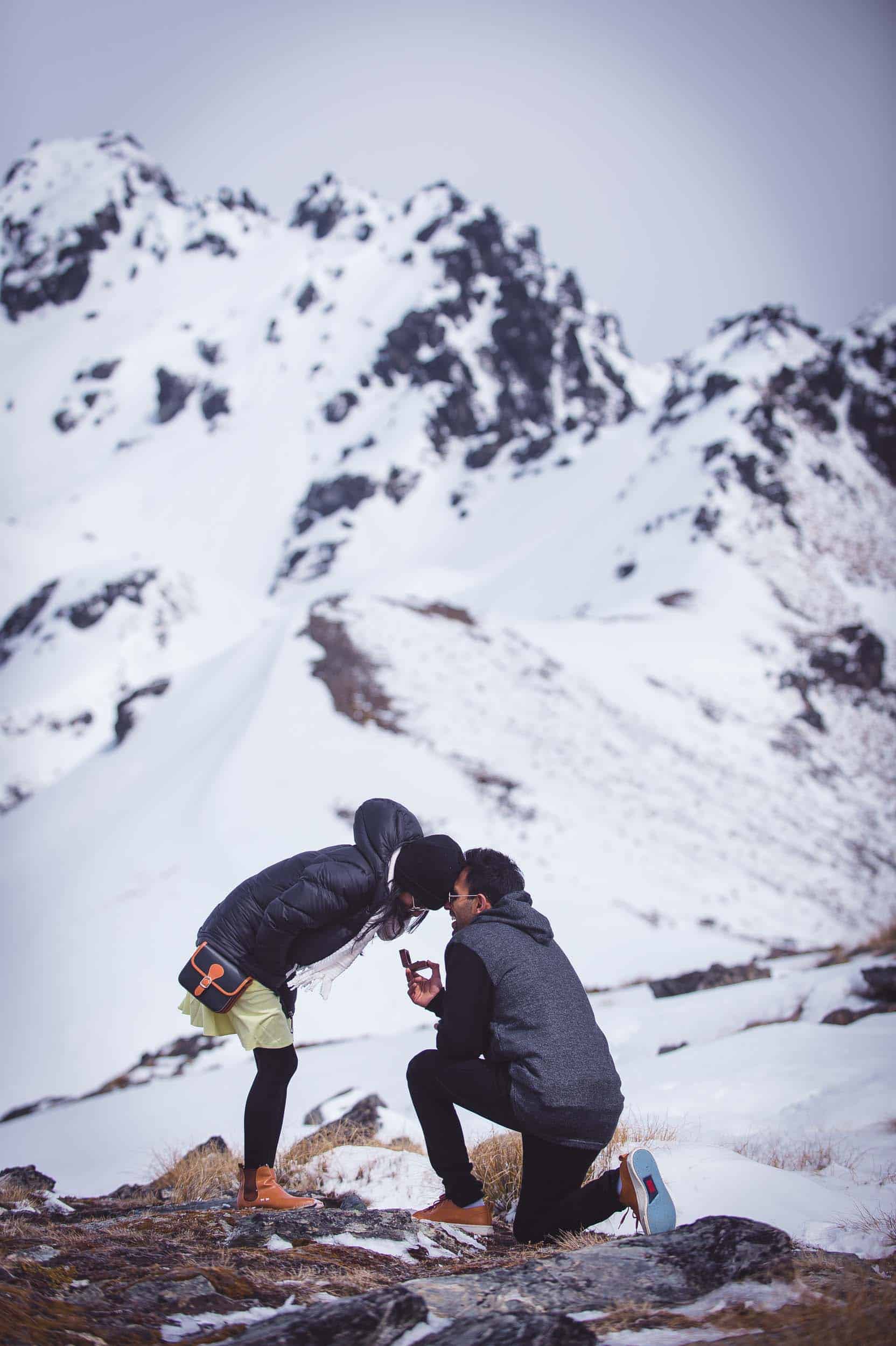 Secret Squirrel
You would think that having a professional photographer share your helicopter ride with you would give the game away. I mean, how can a Surprise Cecil Peak Heli Proposal be a surprise with me there? Surprisingly, a helicopter flight is a great way to pull off a surprise proposal. I told Harshal to tell Rajvi that it was a scenic heli flight and there may or may not be other passengers on the flight with them.
On the day, I got to the helicopter company before them and stashed my big camera bag in the helicopters luggage compartment. I kept my small camera on me in plain sight. (I shoot with 2 cameras. One is much bigger and more "pro" looking than the other. Especially when it has my telephoto lens on it). When Harshal & Rajvi turned up at Heliworks I was seemingly engrossed in my phone and ignoring them. I said hi at some point but wasn't overly friendly. In other words, I acted like a stranger normally would. On top of this, I pretended not to know any of the staff at Heliworks. I started taking photos like crazy out the window as soon as we took off. I was trying to make it look as if I had never flown in a helicopter before and was obviously a keen photographer.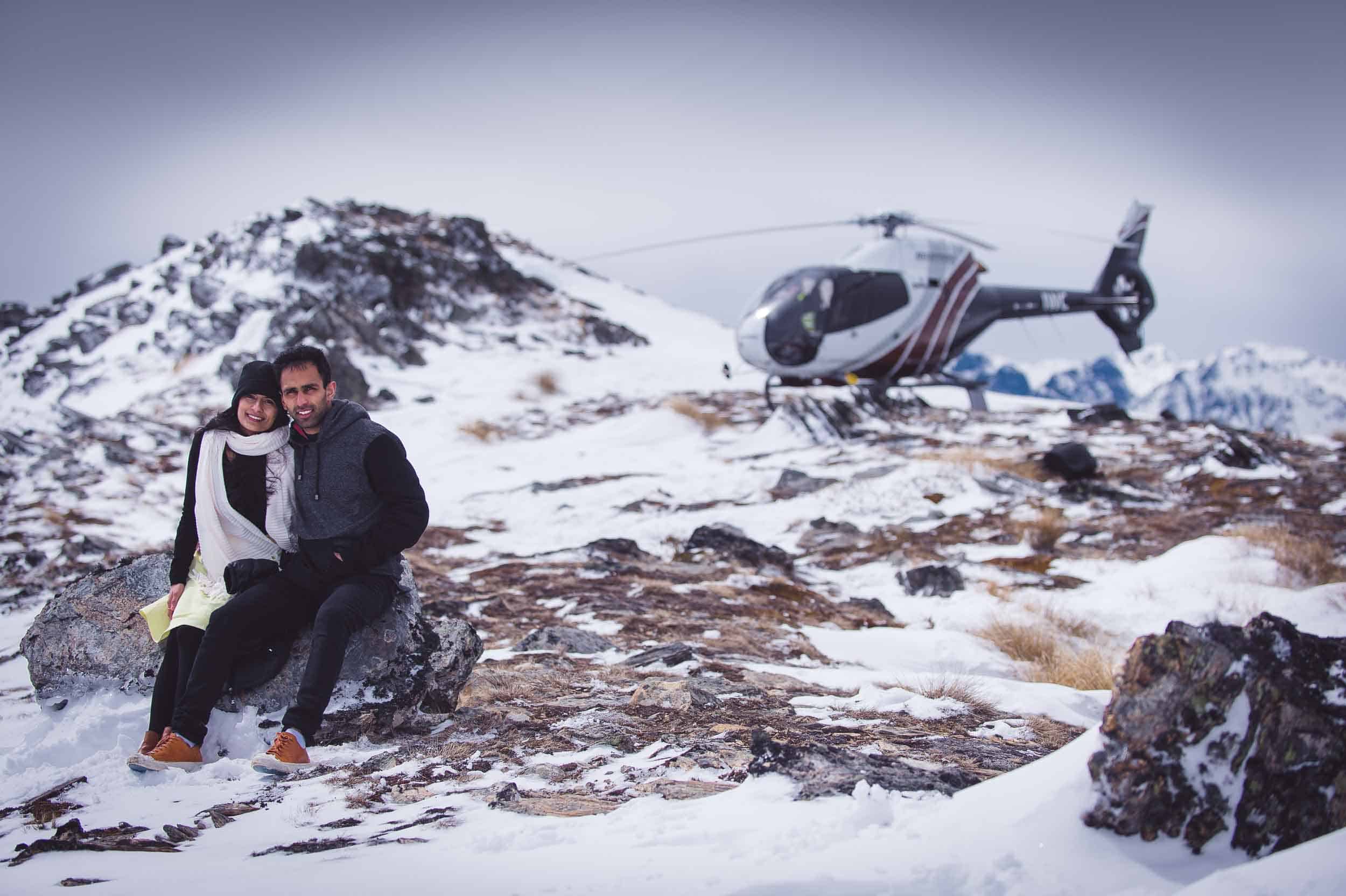 It's all in the timing
After we landed at Cecil Peak, the pilot walked us over to a scenic viewing spot to point out some landmarks. I listened to his spiel for a little bit then wandered off a short distance taking photos of the landscape. It was at this point that I snuck my big camera bag out of the helicopter and swapped to my bigger camera & lens.
But I was keeping one eye on Harshal. So when he dropped to one knee I was ready and all I had to do was turn and capture the moment. Here are a few photos from Harshal & Rajvi's Surprise Cecil Peak Heli Proposal. I hope you enjoy them.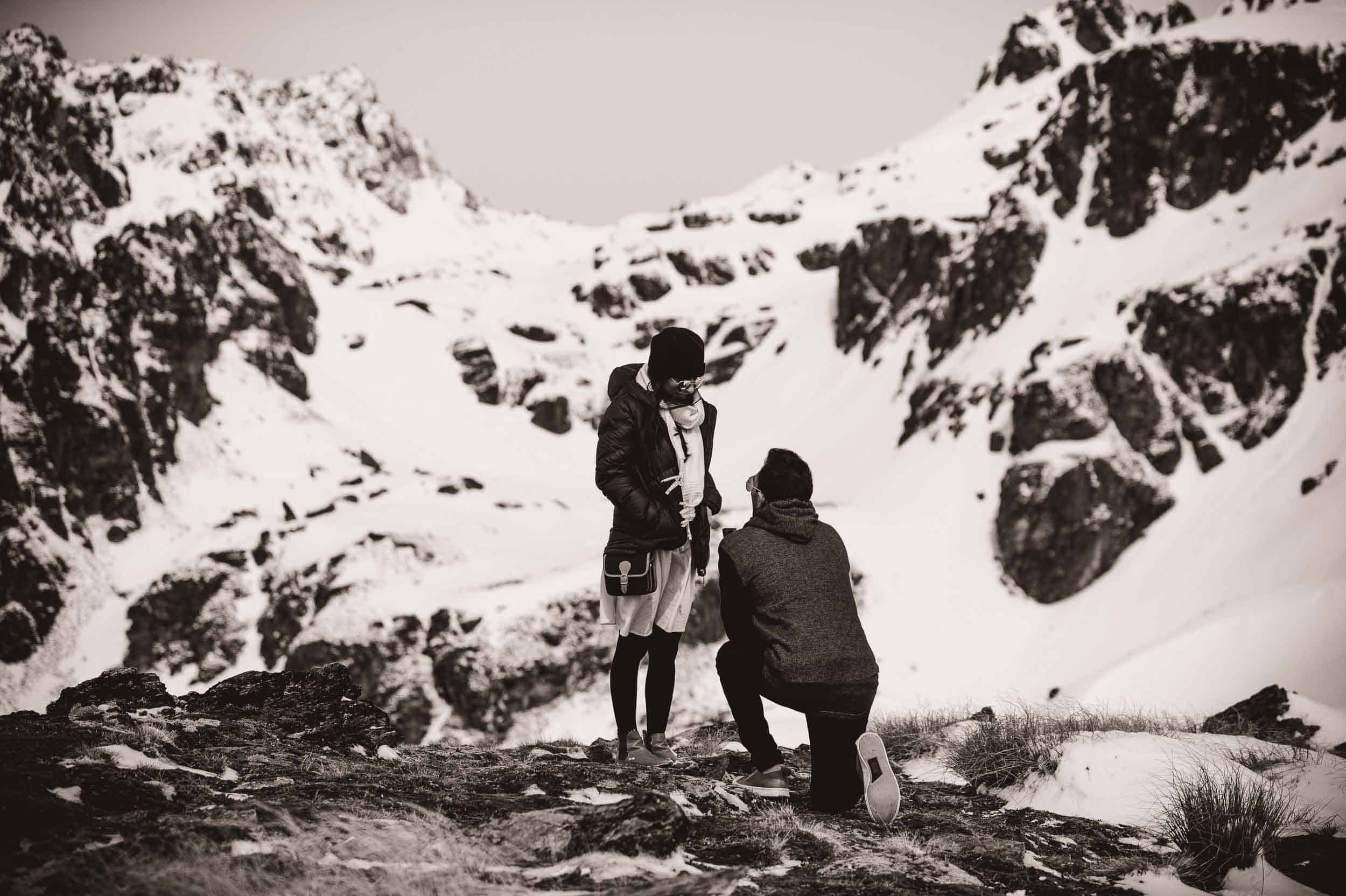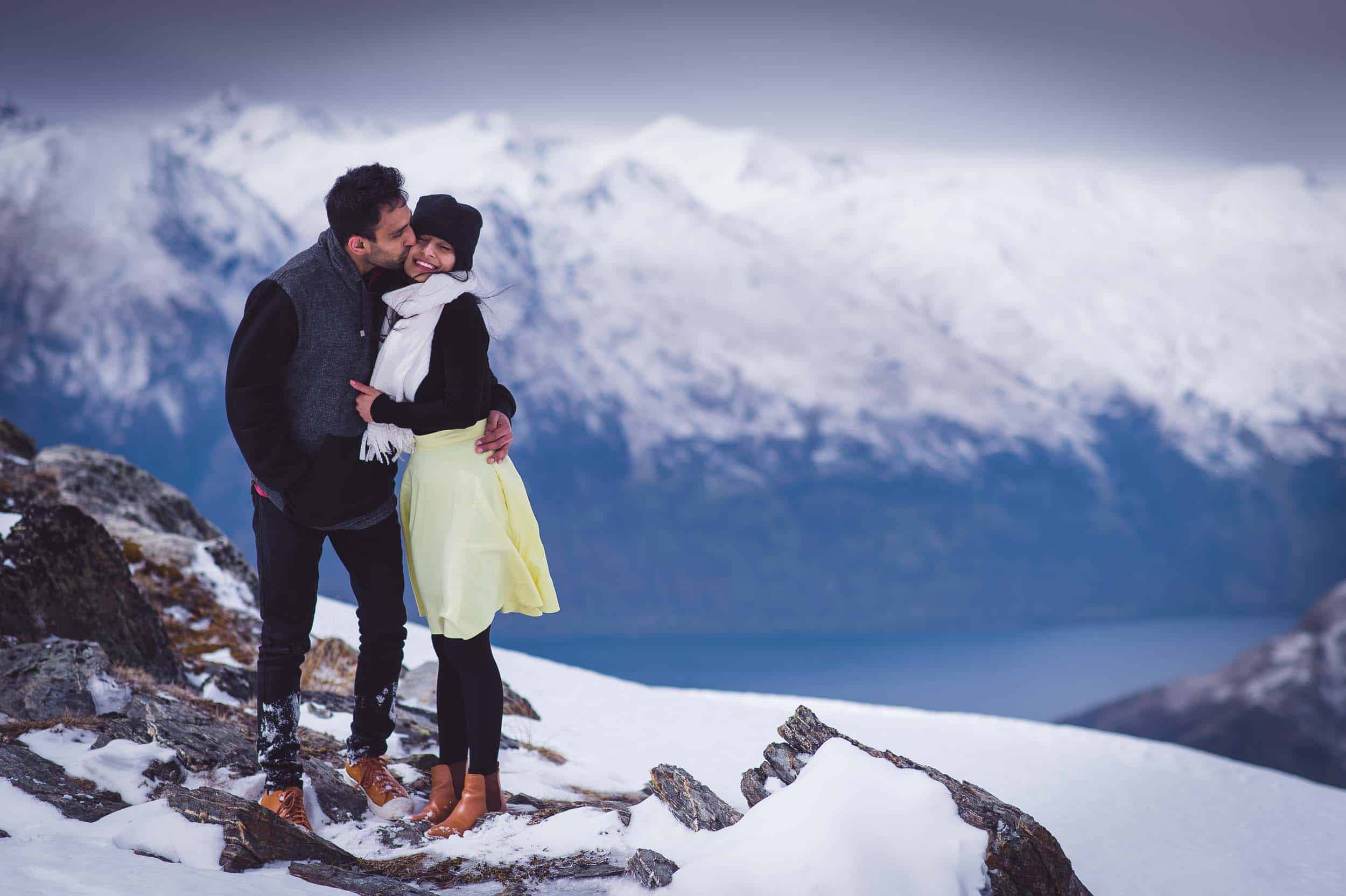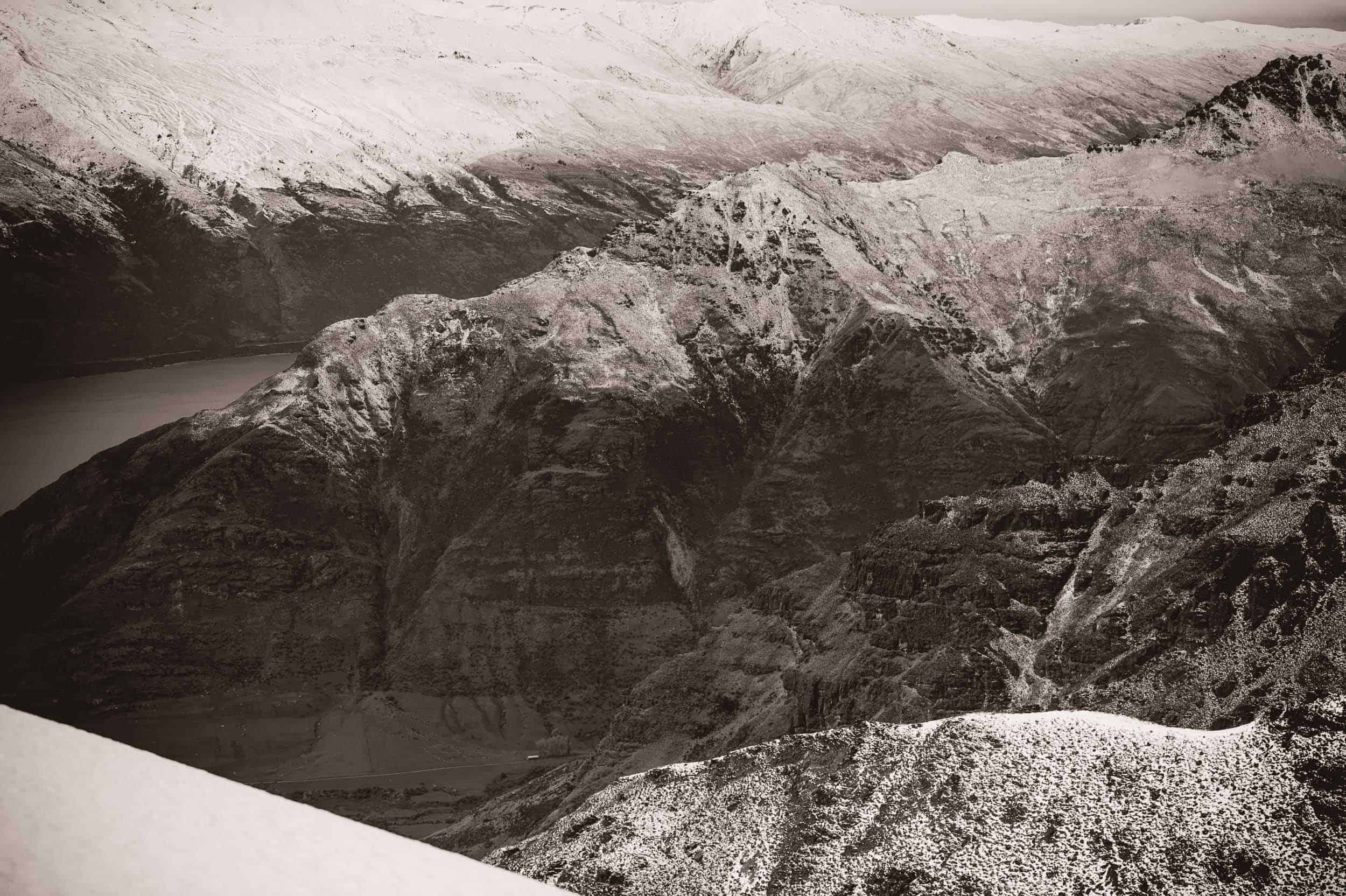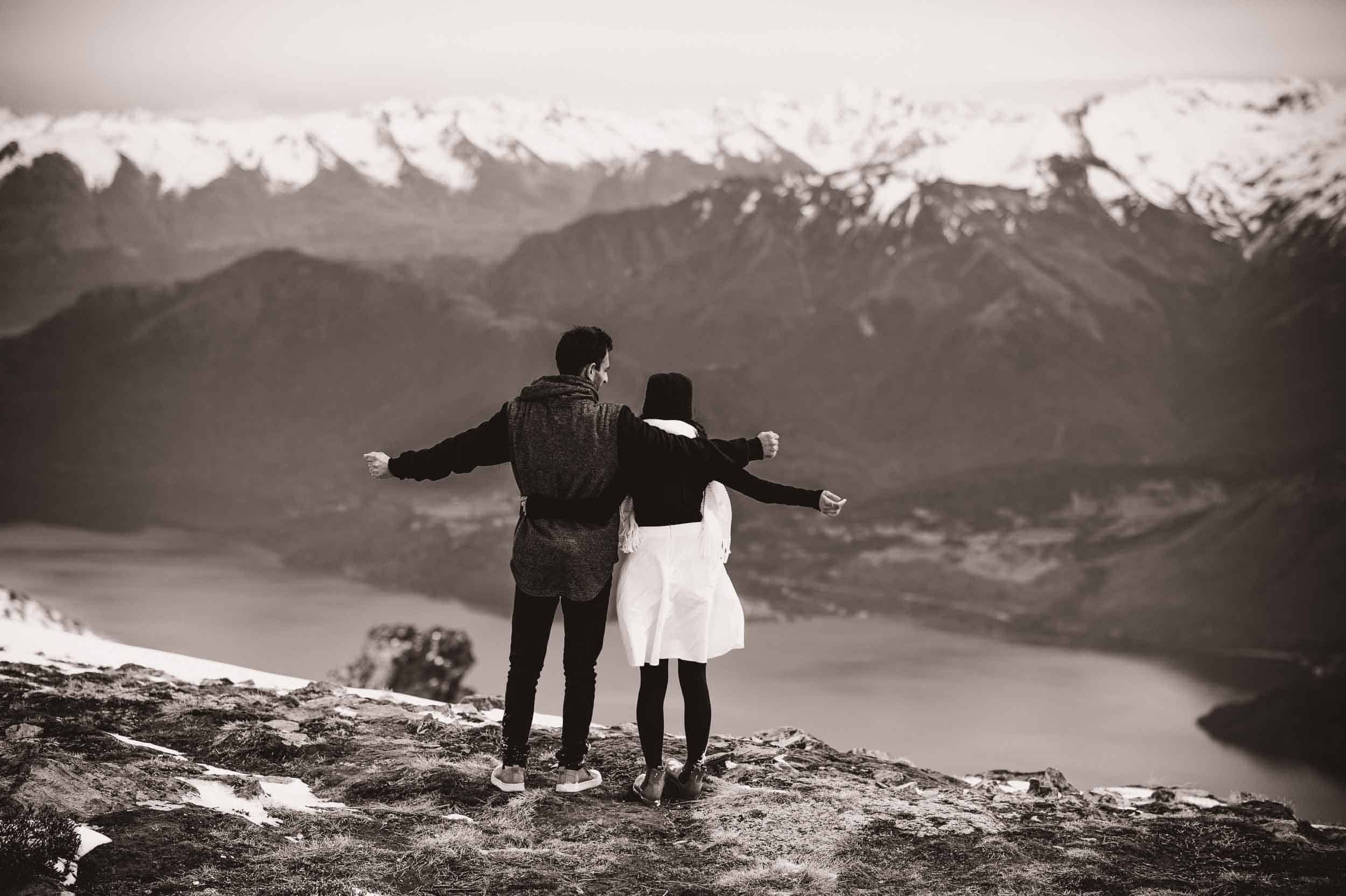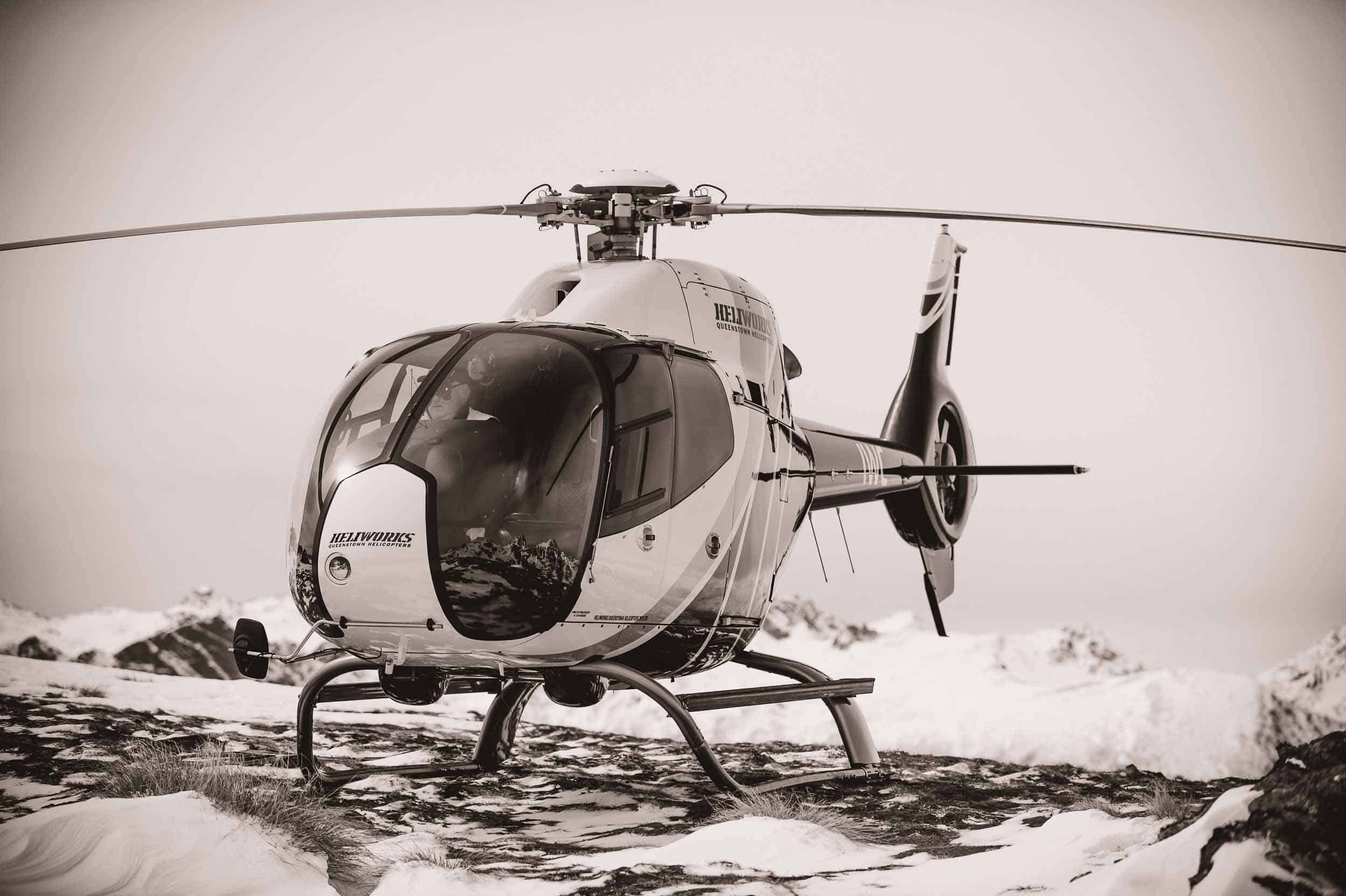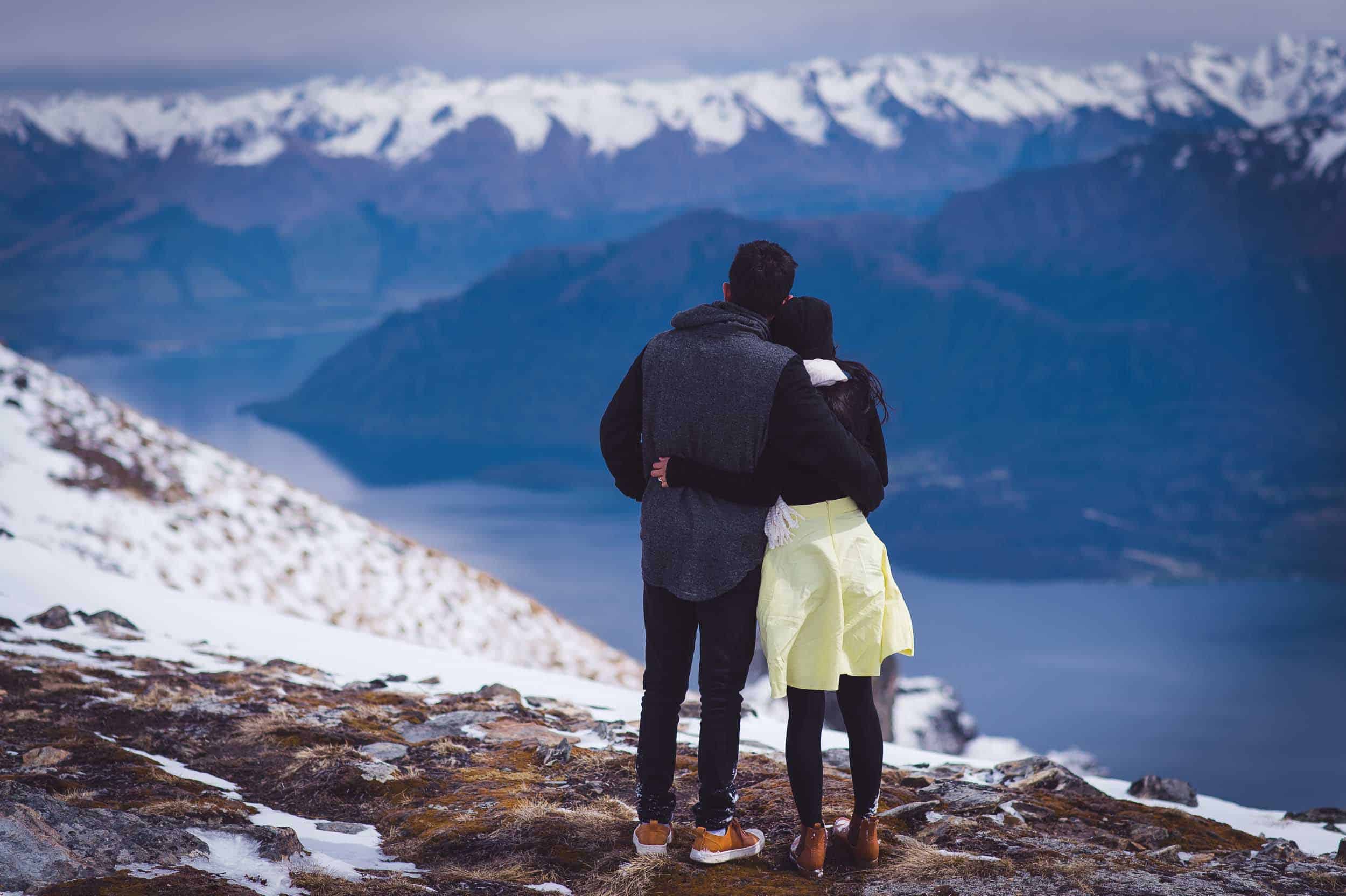 Thanks to Heliworks Queenstown for getting us to the top in style for Harshal & Rajvi's Surprise Cecil Peak Heli Proposal!
P.S. If you enjoyed this blog post, you might also want to check out these posts and pages;
Surprise Queenstown Heli Proposal WITH PHOTOS – How To Pull It Off
Roshan + Sujata | Surprise Queenstown Heli Proposal
How to Pull Off the Most Romantic Queenstown Engagement EVER (With Photos!)