Jono & Sarah's Paradise Trust Wedding was one hell of a fun, laid-back, party…er, I mean wedding…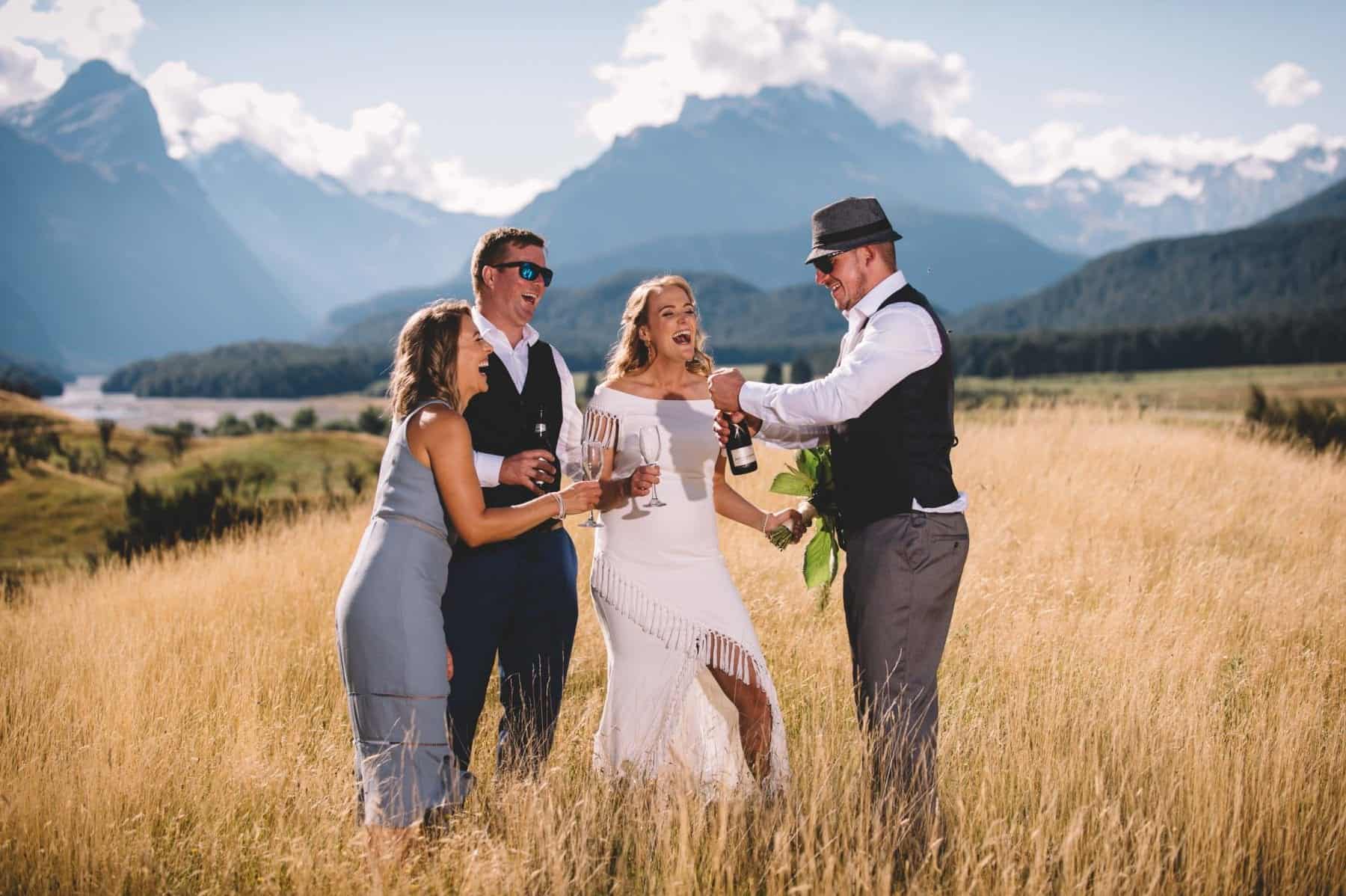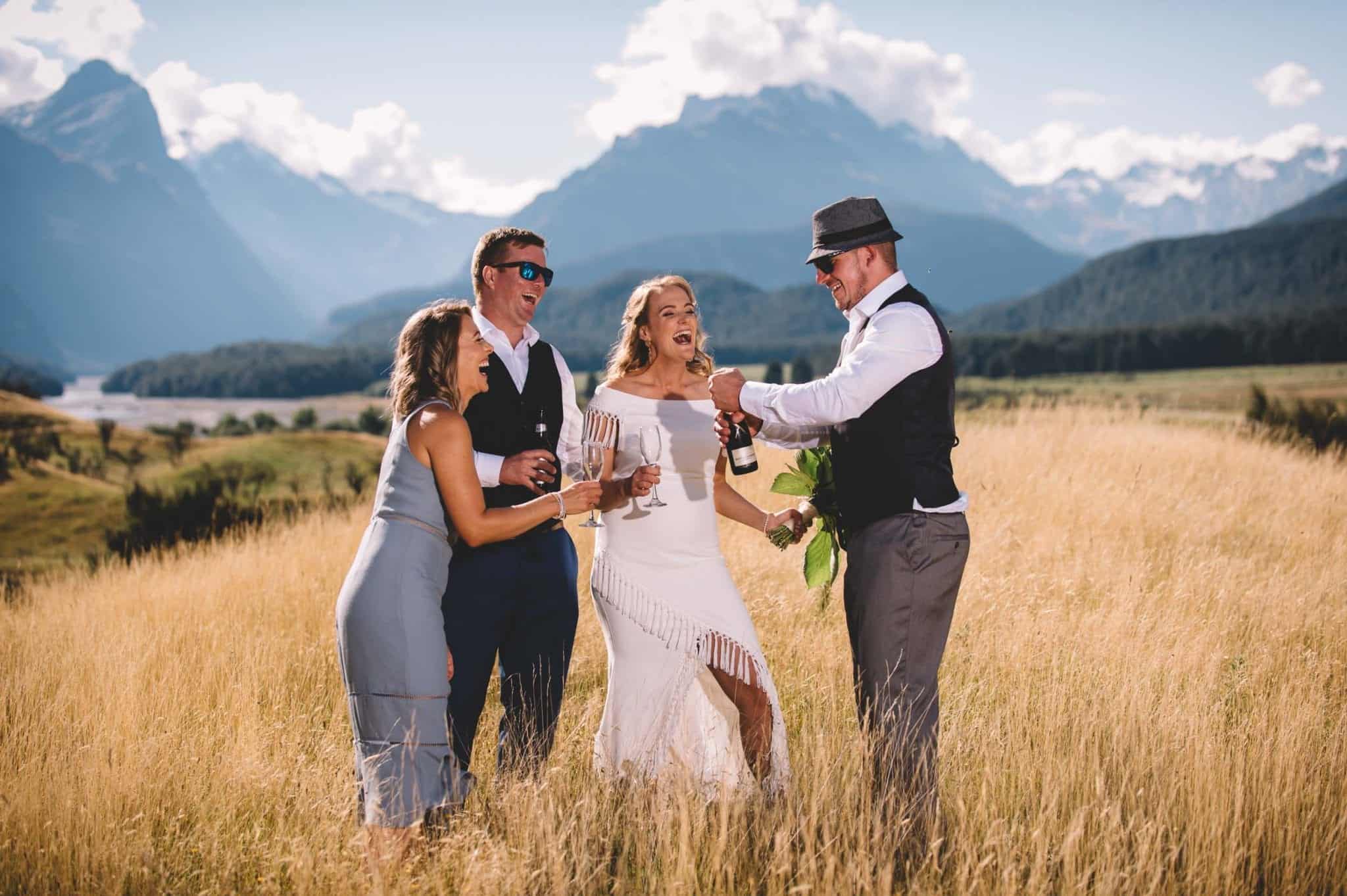 Yes, Paradise, New Zealand is a real place – and I'll give you one guess what it's like!
Paradise is a remote area about an hour and a half drive north of Queenstown. There's not much in Paradise apart from dramatic mountains, the odd glacier, wide braided rivers and a bunch of sheep plus a smattering of horses. Oh and the Paradise Trust. The Paradise Trust is a collection of very rustic old huts (or "cribs" as we call them down here) set amongst the most amazing Middle Earth forest you've ever seen.
To get to Paradise you drive for an hour or so on a winding road along the edge of the stunning turquoise-green Lake Wakatipu. (The water looks inviting but don't be fooled – the water is bloody cold even at the height of summer. I swim in it all the time but I'm an idiot).
When you get to the tiny town of Glenorchy you turn right and keep going north-ish. You drive until the two lane tarseal road becomes a one and a half lane dirt road and then you drive some more. You drive a bit more until you go through a little section of forest and cross the world's smallest ford (jokingly named the River Jordan) and then you arrive in Paradise.
I'm not going to try and describe Paradise, I think I'll let the photos do the talking on that front.
The 3 words Jono & Sarah used to describe their Dream Wedding to me before their big day were "fun, laid-back, party" – and they totally nailed it!
I think I speak for everyone there when I say that J&S's wedding day was one of the most laid back, fun and gob-smackingly beautiful weddings that I have ever had the pleasure of photographing. (Not to mention one of the hottest – dang it was hot!). There was so much laughter and so many smiles, it was a true pleasure to be a part of it all.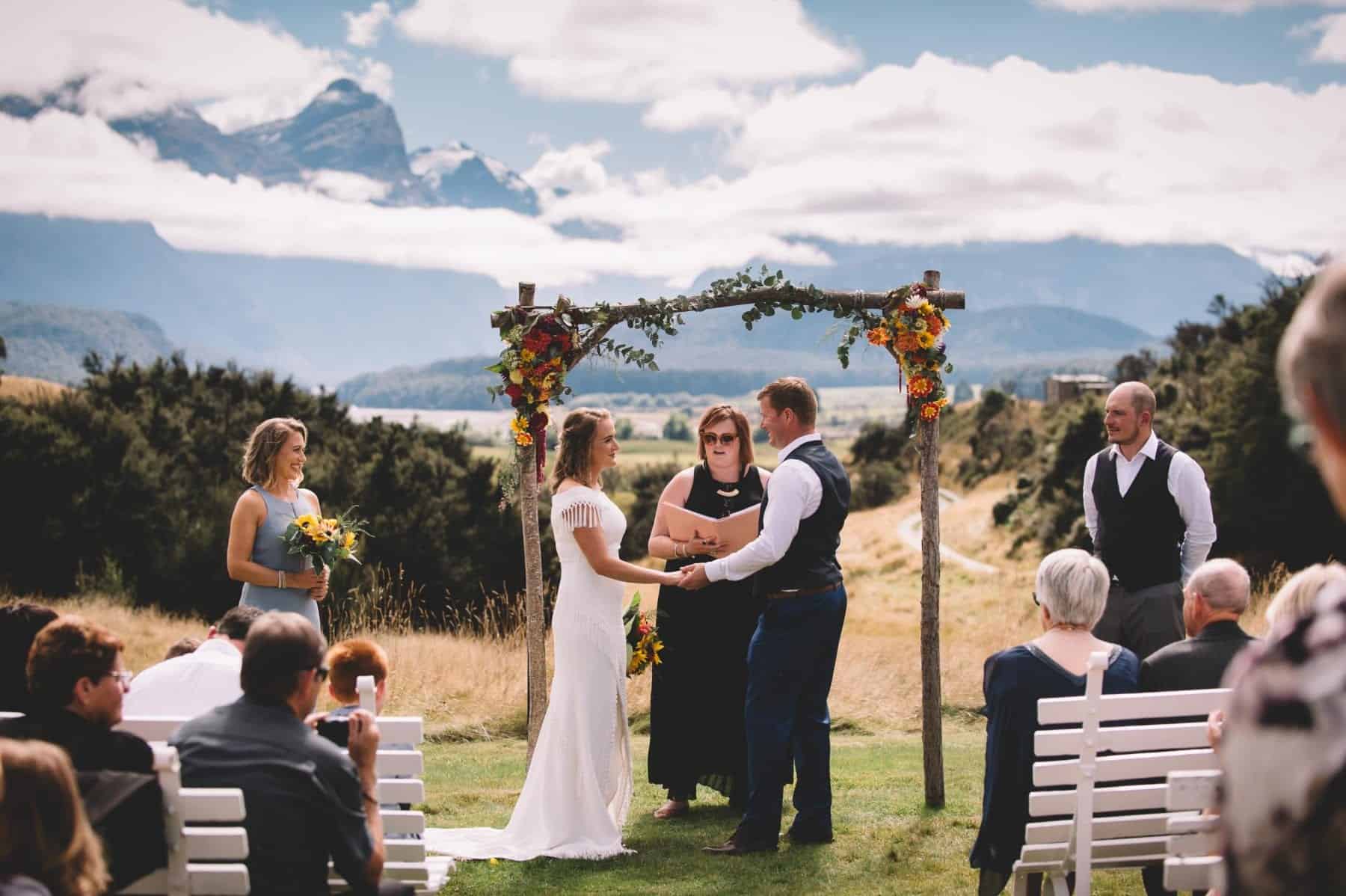 Jono & Sarah were surrounded by friends and family who adored them and all the wedding pros involved (see below for all the vendors involved) worked their butts off and made the day run smoothly and stress-free for them. And I reckon that's the way your wedding day should be – relaxed, natural and fun!
Jono & Sarah, thanks for letting me be a part of your awesome-sauce wedding day. I loved every minute of it, Patrick
Venue & Vendors