Kestin and Chris are this truly lovely couple from Melbourne Australia who contacted me about photographing their Queenstown Midwinter Elopement. (What a back-story these two and their Queenstown Midwinter Elopement have! But more about that later).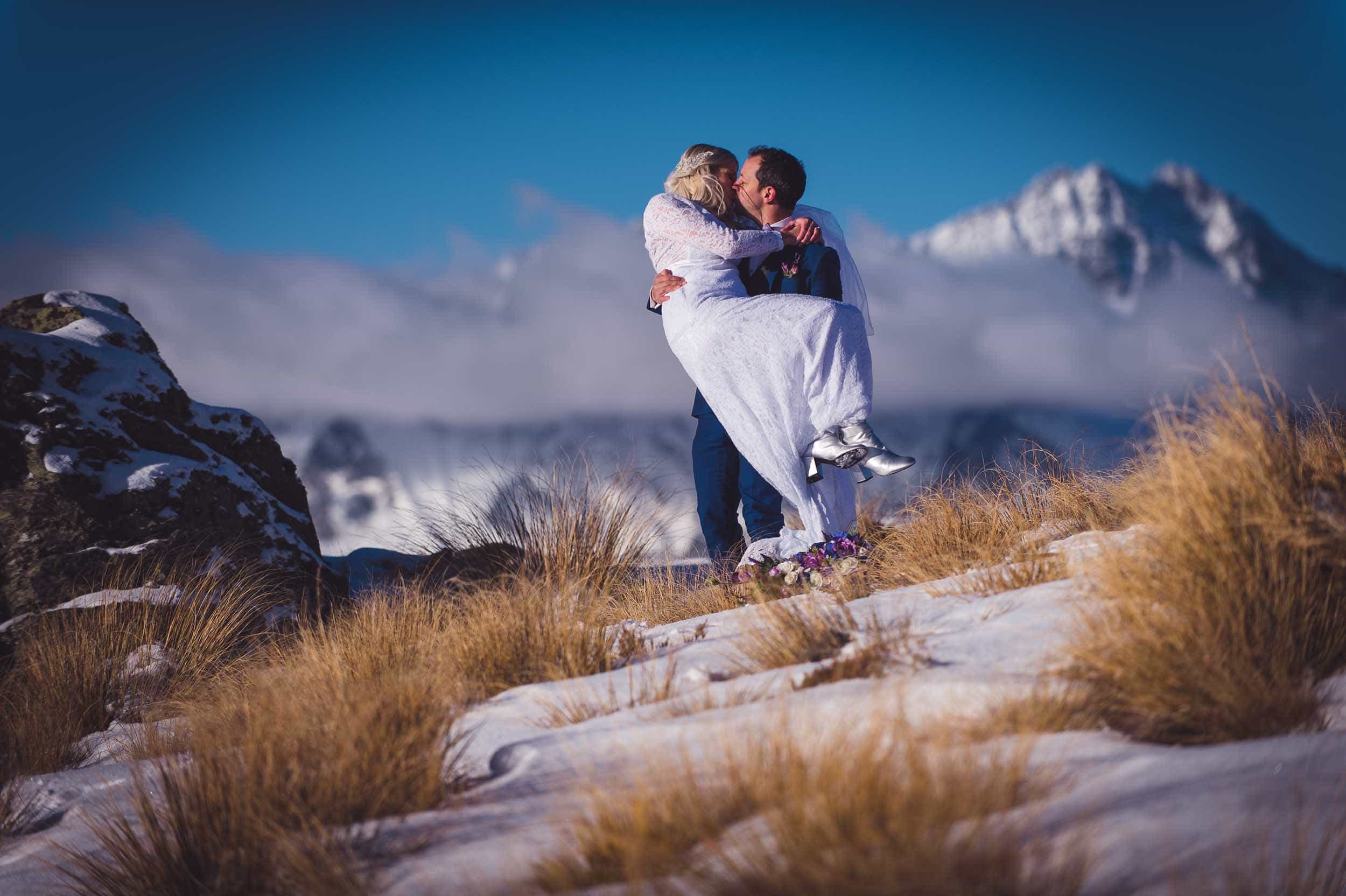 Chris proposed to Kestin in their backyard literally twenty minutes before Kestin found out she was pregnant with their first child. They were celebrating their engagement with champagne. After the first bottle of bubbles, Kestin thought she had better check before opening another one. They had been trying to get pregnant for 18 months, so they got quite the surprise to discover that they were now, in fact, pregnant! (As Kestin said "after 18 months of trying….finally, and what timing!")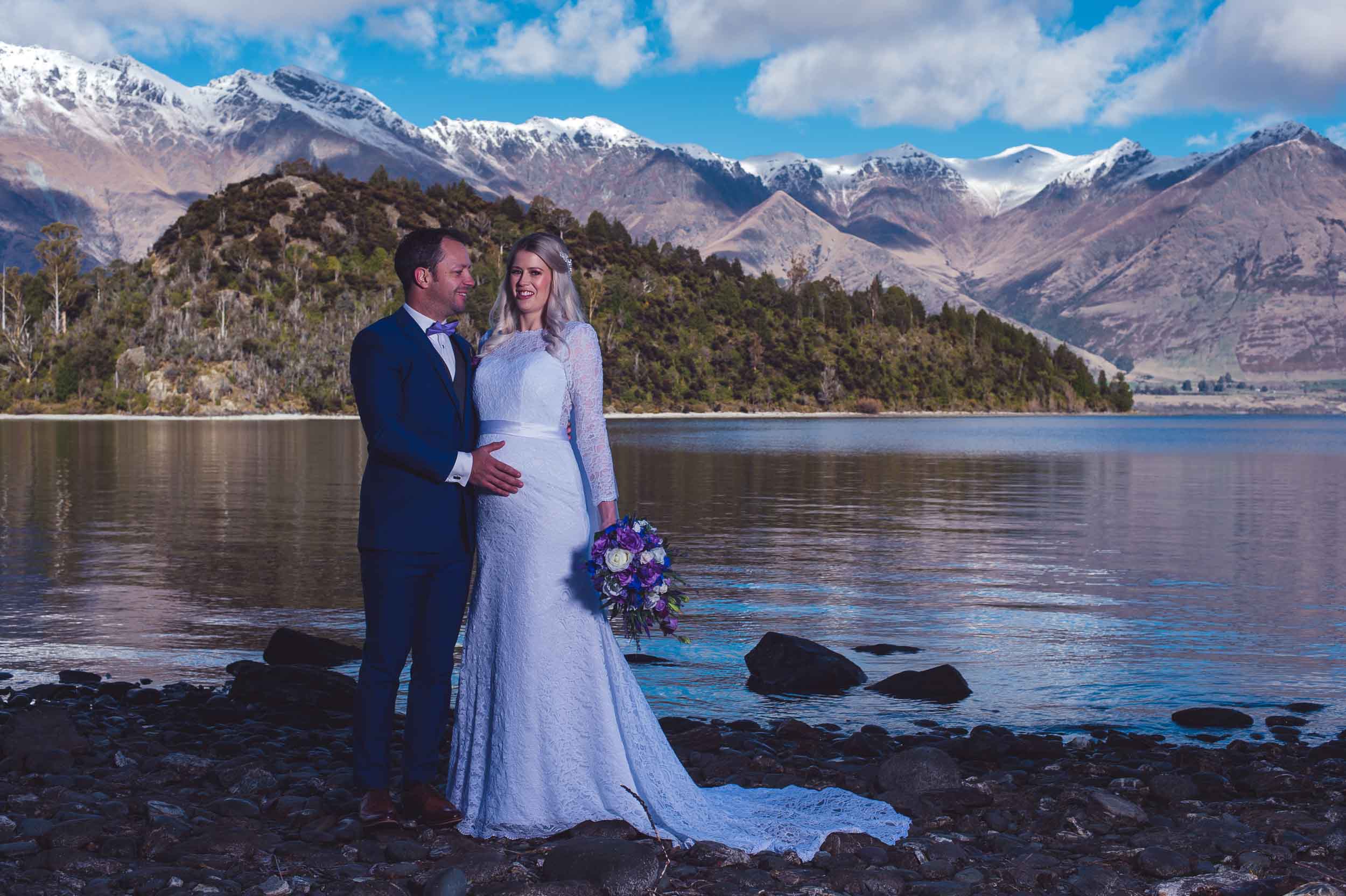 So…back to Kestin & Chris's Queenstown Midwinter Elopement … I'll let Kestin tell this bit in her own words:
"I had always dreamed of a white winter wedding in some exotic location. Queenstown always being at the top of my list. We visit every year as my brother lives there. We are both snowboarding nuts and I just absolutely love it. Something about the mountains … Anyhow, Chris wasn't too keen on spending the money on a huge wedding abroad and with a toddler in tow it was looking more and more impossible. I suggested we elope where I imagined my dream wedding would take place so we could at least have some amazing photos and then have a 'proper' wedding back in our home town after the baby arrives. I thought he would jump at the opportunity but he was fixed on having his family there. So I moved on and suggested we go to Queenstown for a "babymoon" and do a maternity shoot instead. He was okay with that idea. So I went and booked it all.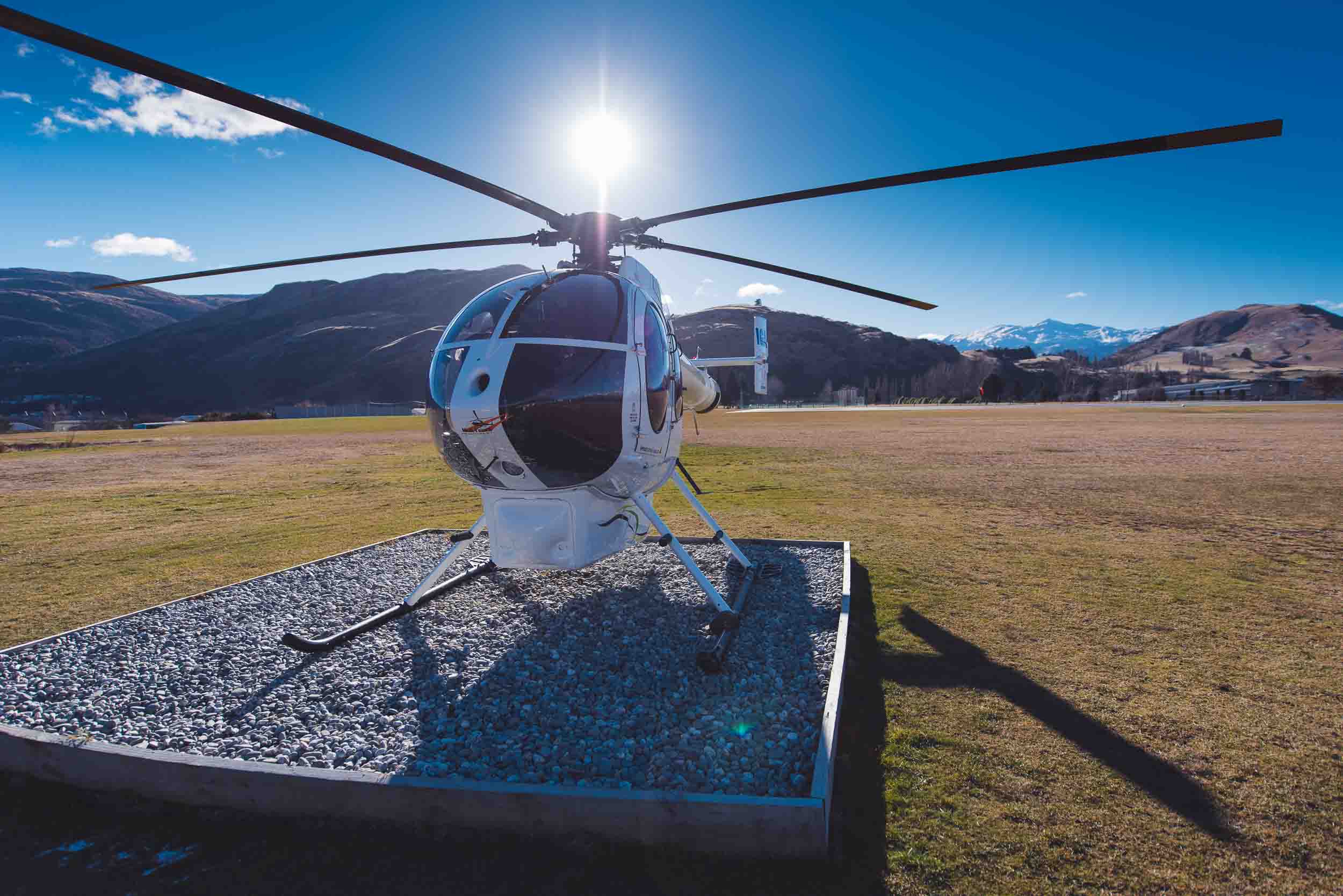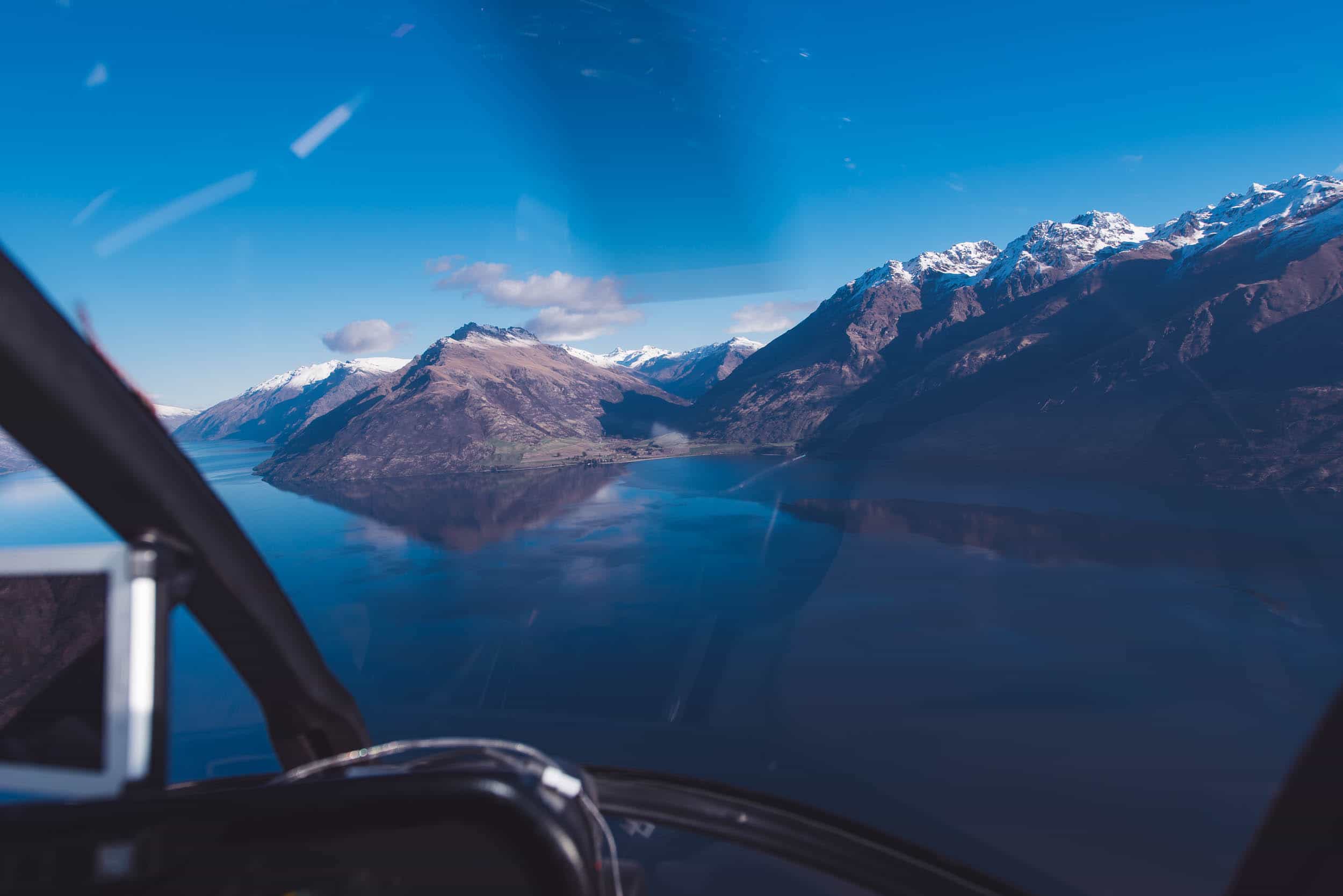 Any how, just 4 weeks out from our trip to Queenstown, Chris had a change of heart and suggested we go ahead with an elopement as he knew how much I had my heart set on this. Much to my surprise, the elopement was back on. With less than a month to organise everything I had tried to start organising back in March … ha ha."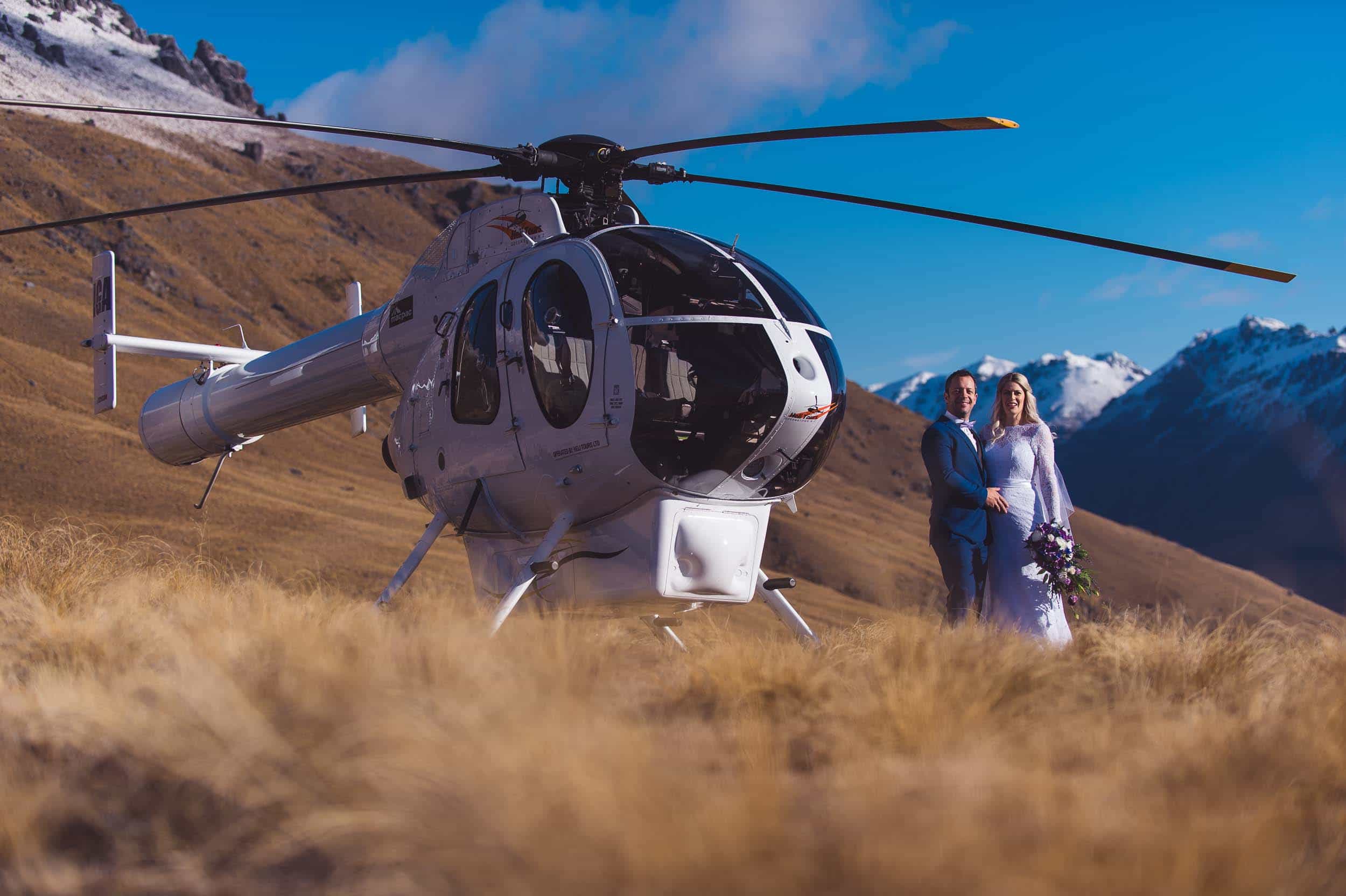 It was at this point that Kestin got in touch with me. With help from the amazing Philippa Thomas (Queenstown Wedding Celebrant & Rock Star) and Heli Tours (helicopter awesomeness) we quickly sorted out a Queenstown Midwinter Elopement Photography Package that was perfect for them and started the process of sussing out amazing locations for both the wedding ceremony and also a heli flight with snow landing.
I was tied up with a couple of other weddings when they arrived, so I recommended a few spots for Kestin & Chris to check out when they first hit Queenstown. In their search they stumbled upon the jetty at Sunshine Bay, which they both really liked. A couple of days before the wedding I met up with Kestin (Chris was doing "snow research") and showed her a couple of secret spots out that way I know of. In the end, the place Kestin liked the most was a semi-secret spot I showed her in Bob's Cove, right on the pebbly shores of the lake with nothing but snow-capped mountains in front and native bush behind. The only catch was there is no direct sun in this location at this time of year because of the shadow cast by the mountains. That just meant I knew I would have to use flash lighting in some of the shots to capture both the subjects and the background beautifully.
On the big day itself, the weather was stunning, but damn cold, especially in the shade. There was even a dusting of snow on the ground at home that morning. The wind however, was absent, which was our saving grace. When it's really cold like this, a gentle breeze can be enough to make a cold day a whole lot lot colder. With a ceremony on the lake shore and a heli flight to a mountain-top, wind-free was perfect for us.
The ceremony itself was intimate, natural and jaw-droppingly beautiful … and funny. Kestin and Chris wrote each other's vows and didn't know what the other had written until they said the words.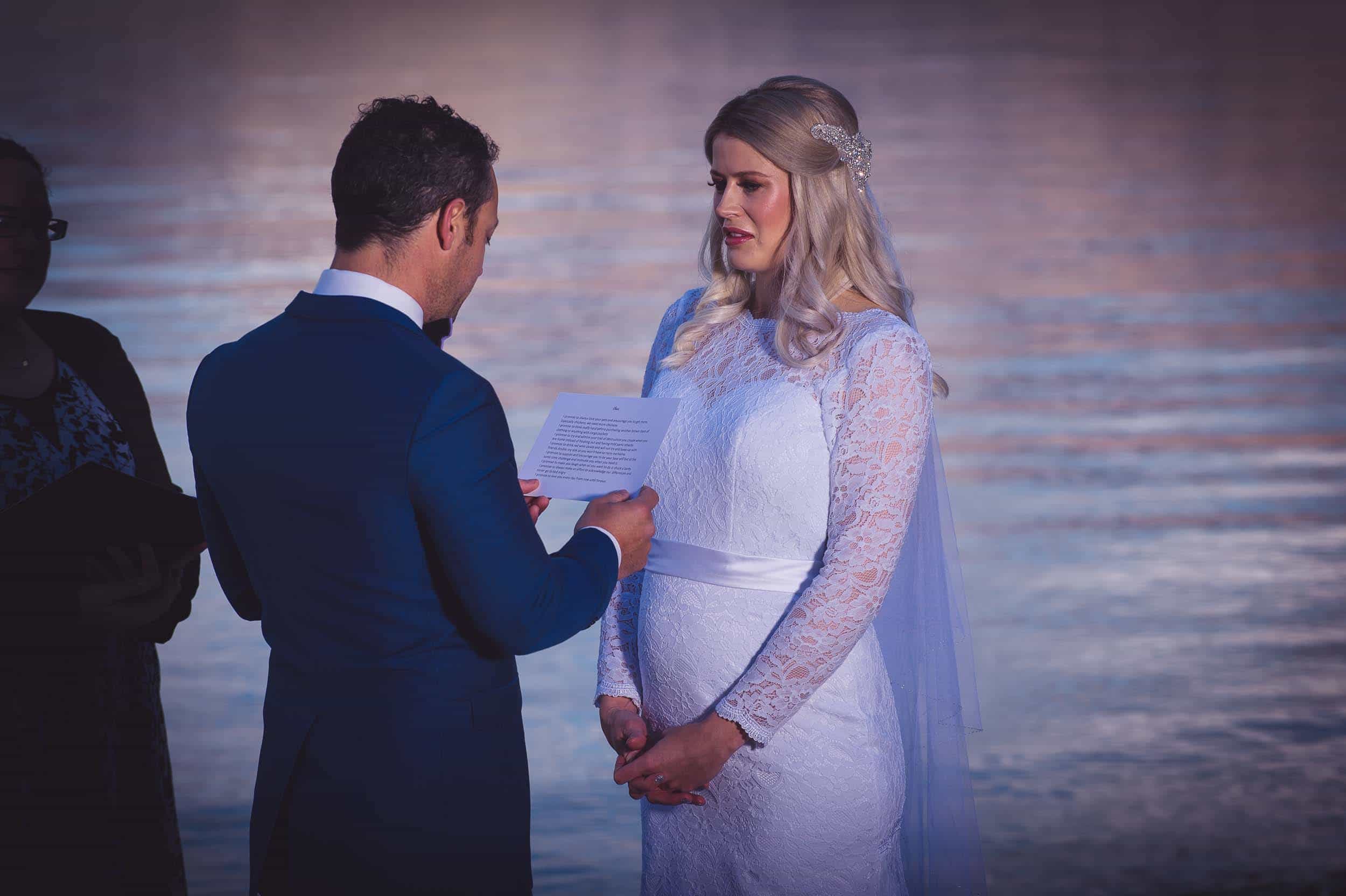 They included words like…
"I promise to stop bringing home surprise pets, we already have enough animals … well, maybe a dog will be ok."
"I promise to think really hard before purchasing another brown item of clothing or anything with cargo pockets."
"I promise to try and admire the trail of destruction you create when you are home instead of freaking out and having mild panic attacks".
"I promise to drink red wine slowly and will not try and keep up with friends double my size so you won't have to carry me home".
The only people at the ceremony apart from Philippa and myself were Kestin and Chris, the wee bump visible in Kestin's belly, Kestin's brother Kepler and his girlfriend Rosie.
The weather was literally perfect – there was not a breath of wind and the lake was tranquil, the skies were blue with just the odd cloud here and there adding to the beauty of the day, with a backdrop of snow-capped mountains.
After a beautiful ceremony, we took some photos by the edge of the lake and then whipped off to do some more photos at the Sunshine Bay Jetty. After that, we drove to Heli Tours at Queenstown Airport and hopped aboard a helicopter with our awesome pilot, Fritz, who whisked us away for a 2 location heli flight.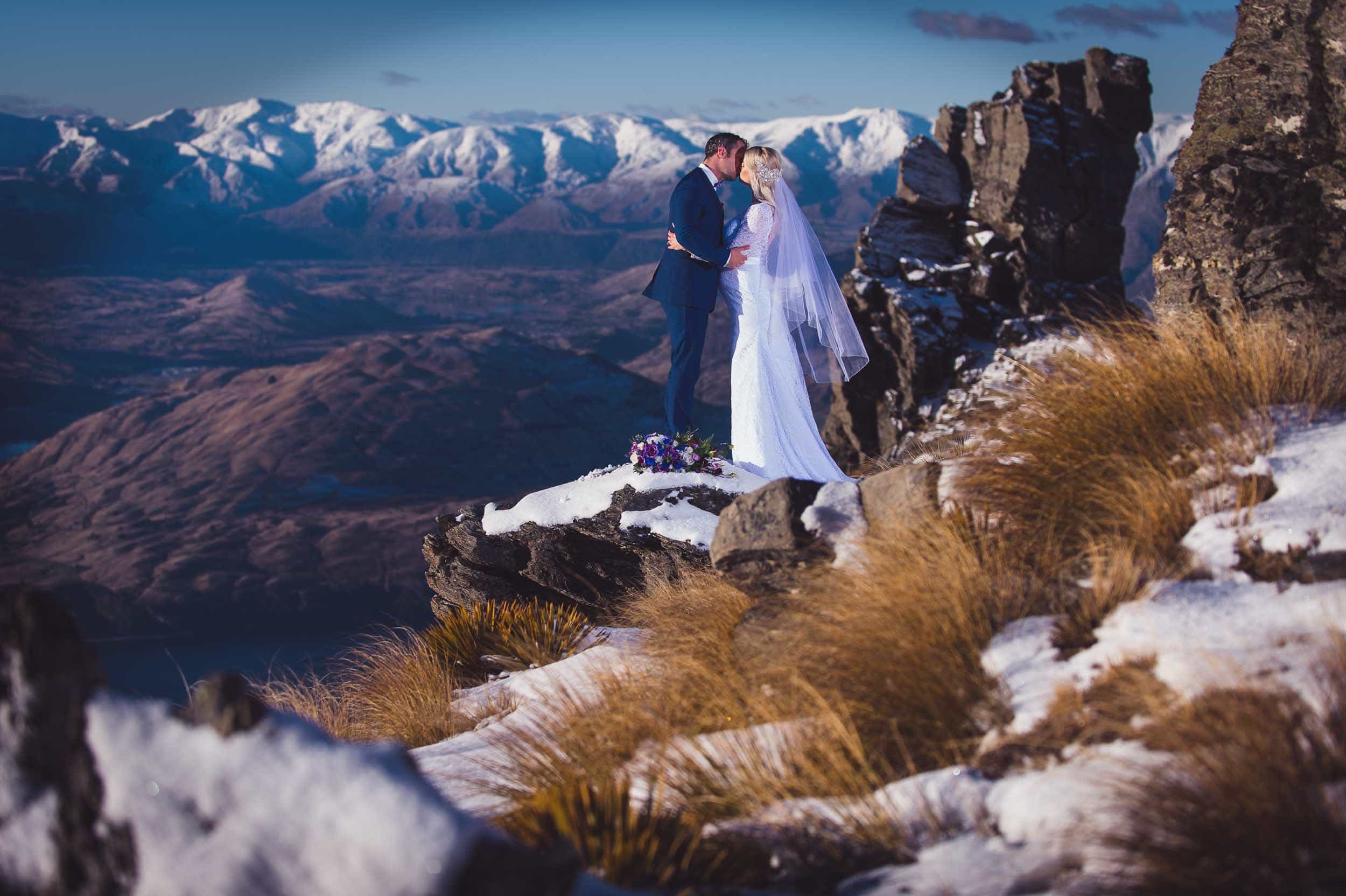 We first visited the Bayonets, landing on a tussock covered mountain top with dramatic views of the surrounding mountains and lake and a shadow-filled valley behind us. Next up was Cecil Dome on Cecil Peak, a snow covered ridge with these amazing rocky spires and stunning views of Queenstown, Lake Wakatipu and the surrounding mountains.
What a day! Awesome weather, awesome locations, an intimate Queenstown Midwinter Elopement (and I LOVE Elopements), an awesome couple…that is a whole lot of awesome and the photos reflect that, even if I do say so myself! Philippa Thomas did an amazing job, as always, as celebrant, and Fritz and the team at Heli Tours did a fantastic job – super friendly, safe skillful pilots, beautiful machines and great recommendations on the most stunning locations with the best weather for our heli flight and photos.
Wow, what a day, I still can't believe it. Right, and here are the snaps!
P.S. If you dig these photos, you might also want to check out a couple of my other all-time favourite Queenstown Weddings here;
EPIC Queenstown Snowboard Wedding!! At Coronet Peak…on snowboards…in a snow storm!!
Louise + Tom's Breathtakingly Beautiful Queenstown Winter Wedding
Also, if you found this article helpful, you might also find the following pages/posts helpful;
The Ultimate Queenstown Wedding Photography Guide.
RAW files and why your Wedding Photographer won't give them to you.
7 Awesome Tips to Help You Pull Off Stunning Queenstown Wedding Snow Photos
7 Queenstown Winter Wedding Tips for an Amazing Wedding
The Queenstown Wedding Blog (A searchable Queenstown Wedding Venue & Vendor Directory that also contains a bunch of awesome how to articles and blog posts. FYI I am the author).