I have to confess. I was pretty damn excited about shooting Laura and Nick's Millbrook Winter Wedding. Laura & Nick are a super nice, fun and very relaxed couple from Queensland, Australia. I just knew their wedding was going to be my cup of tea. On top of this, they chose the stunning Millbrook Resort near Arrowtown as their venue and I LOVE MILLBROOK! It is such a beautiful venue at any time of year. Although I have shot quite a bit at Millbrook over the years, this was only my second wedding. The last one was several years ago, so it was exciting to be shooting somewhere that felt quite new and fresh to me.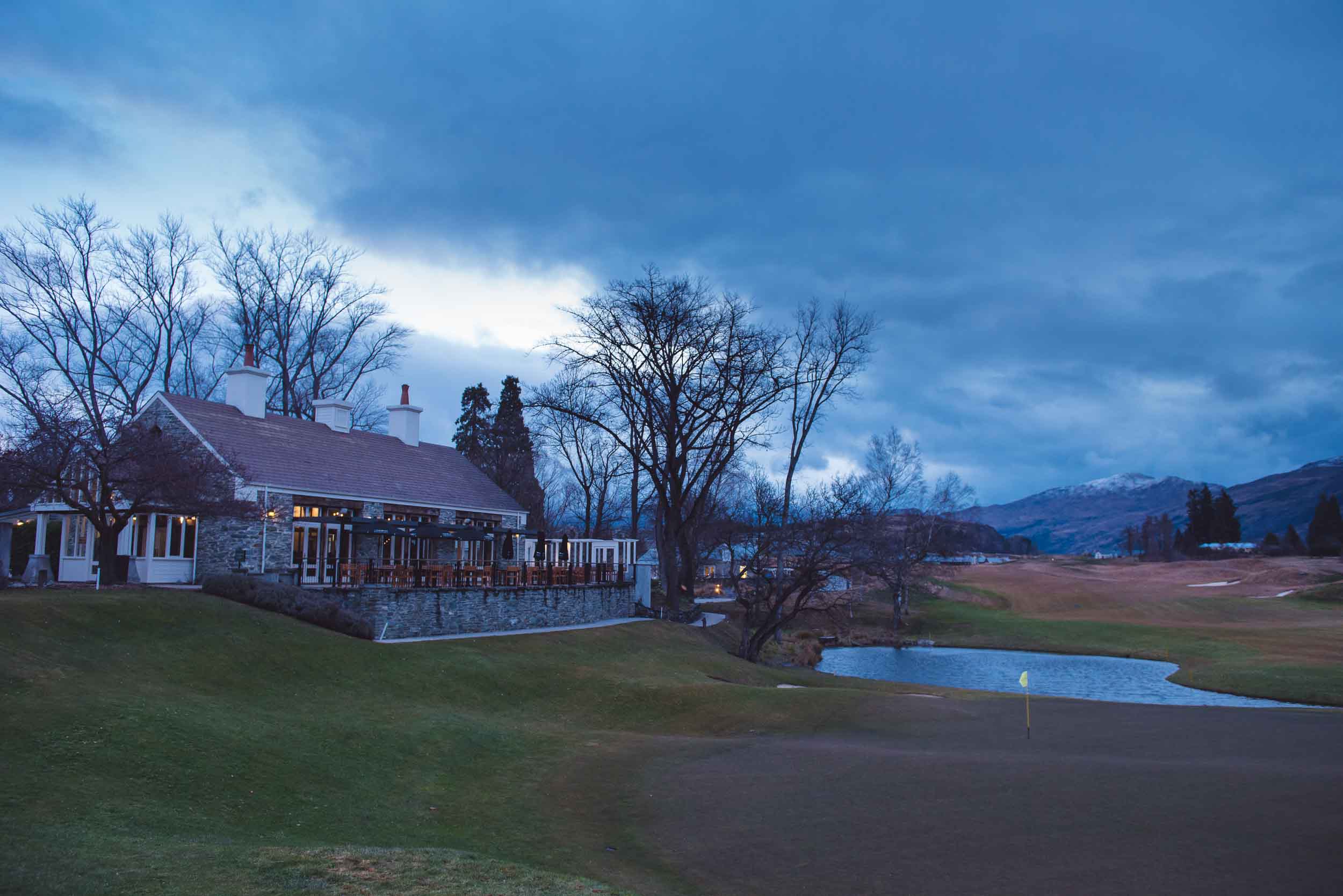 The weather forecast for Laura and Nick's big day wasn't great, but it wasn't terrible either. When I woke that morning, it had rained overnight and the skies were grey and a little moody but didn't look too threatening. There was, however, a brisk southerly wind that was pretty damn chilly.
The wedding was in the Secret Garden at Millbrook and was a very simple and intimate affair. Including the bride and groom, there were only 21 people! Just their closest friends and family…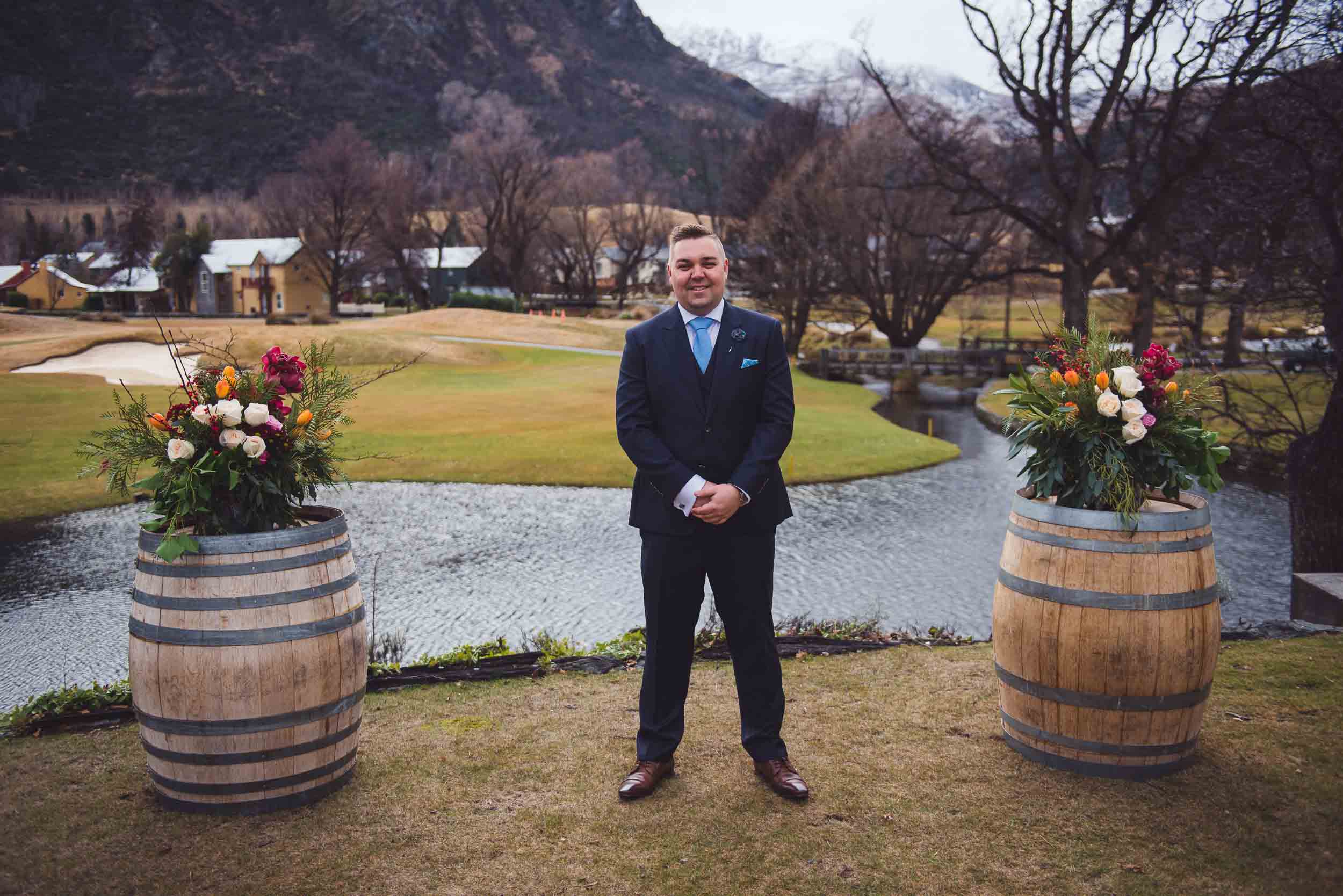 There were two wine barrels holding bouquets for the altar (provided by the always amazing Sarah at The Flower Room). A simple vintage wooden desk and leather bound chair for the signing table, a flower lined aisle and a sound system all supplied by Millbrook. Phillipa Thomas did the honours as celebrant and, as always, was professional, friendly and natural.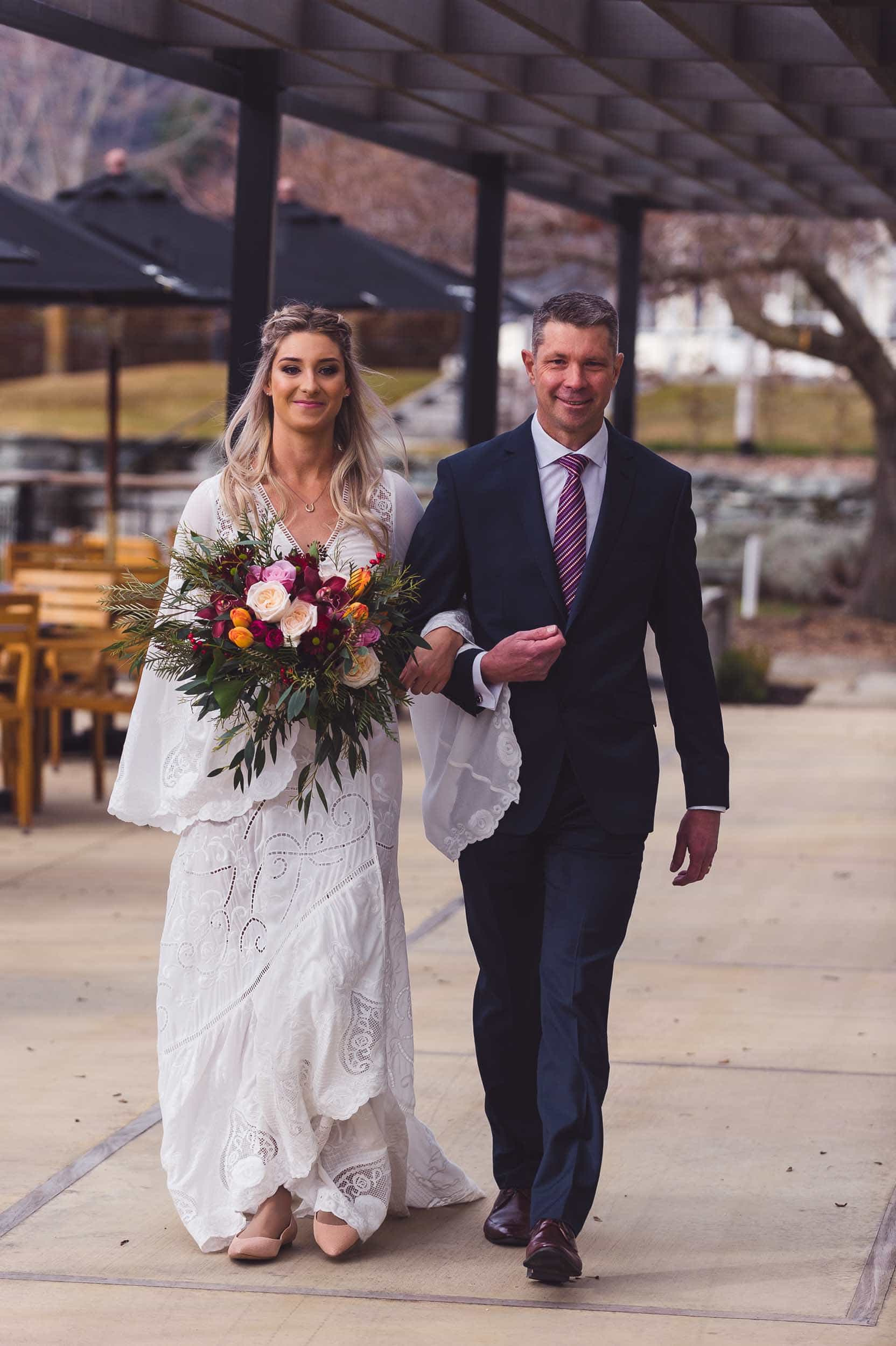 If I had to pick 3 words to describe the ceremony, I would choose "natural, heart-felt and humorous." There were a lot of smiles and laughter. And also some tears, but the good kind. Even the groom, Nick, cried during the vows and apparently he doesn't even have tear ducts! (Needless to say he got quite a hard time for this from his mates having told them for years he was physically unable to cry).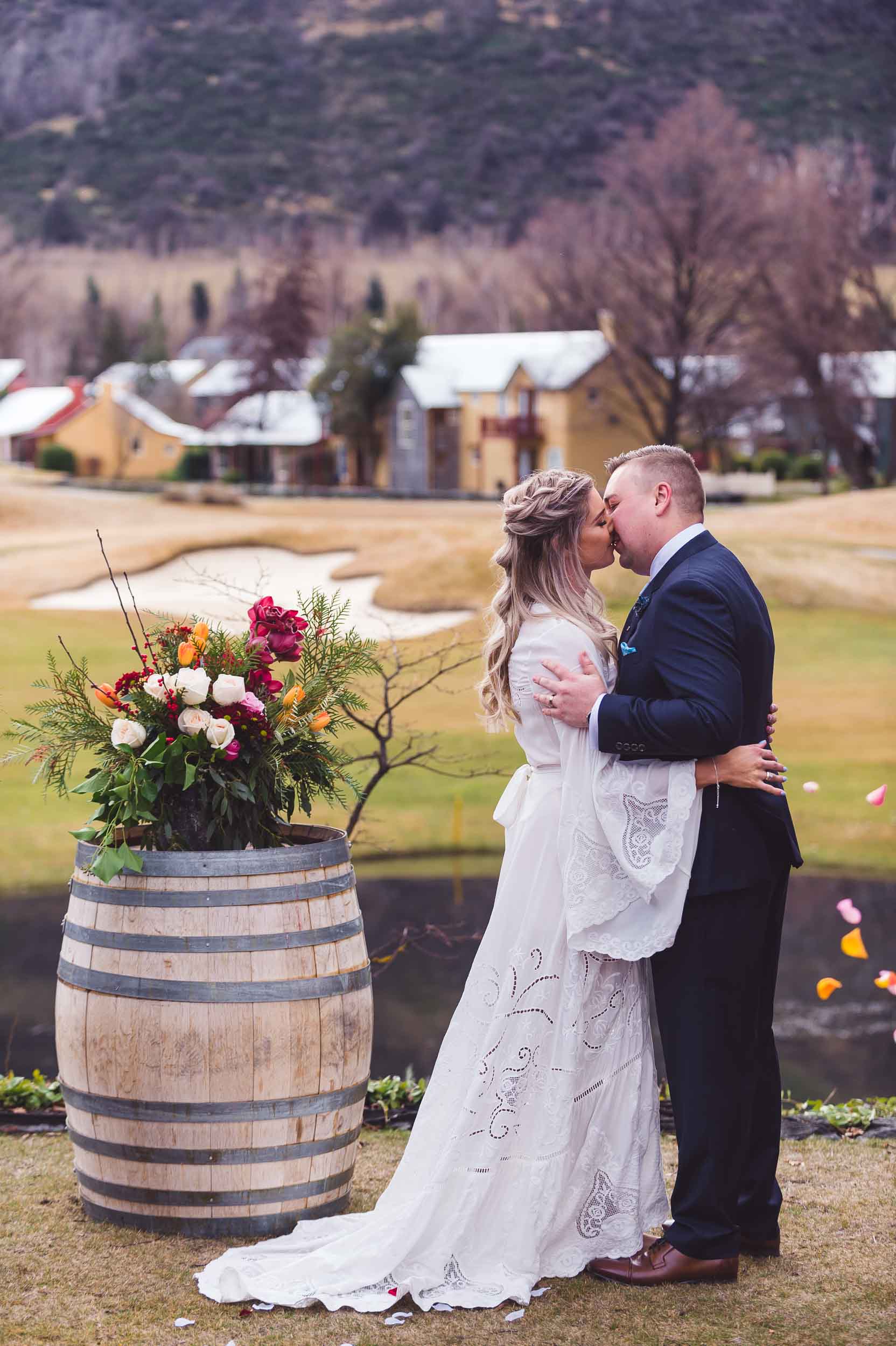 Laura was dressed in a stunning long-sleeved flowing white Boho styled dress (c/o Spell Boutique in Byron Bay) and looked stunning. Nick looked dapper in a blue suit.
Throughout the ceremony it was bitterly cold, but Laura and girls were amazing and were all smiles and no shivers. I don't know how they did it! Laura did say to me before she walked down the aisle that she "didn't feel cold at all, perhaps it's the adrenaline?"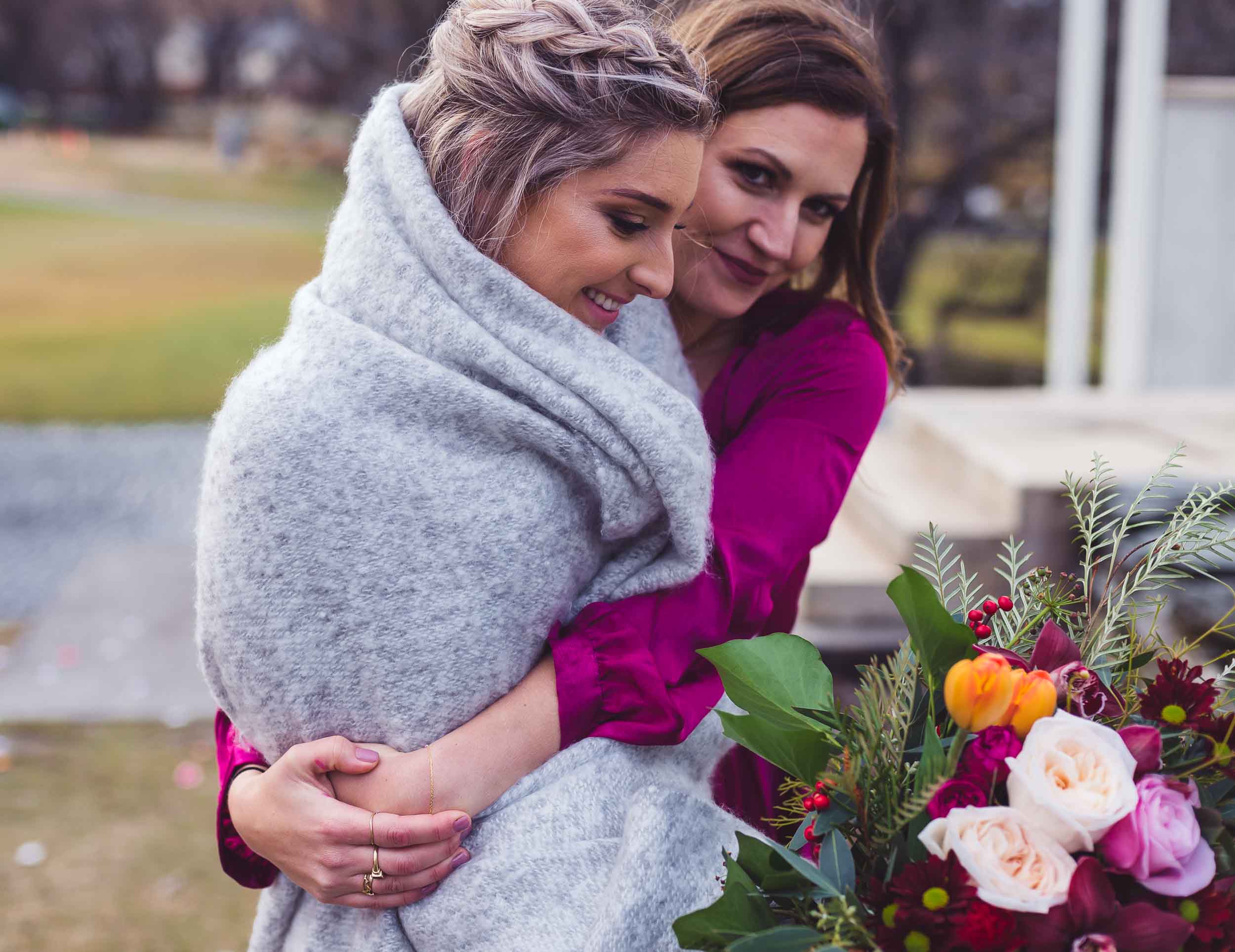 After the ceremony, Laura and Nick and their guests enjoyed champagne and canapes while warming up in front of the outside wood fire at the Clubhouse.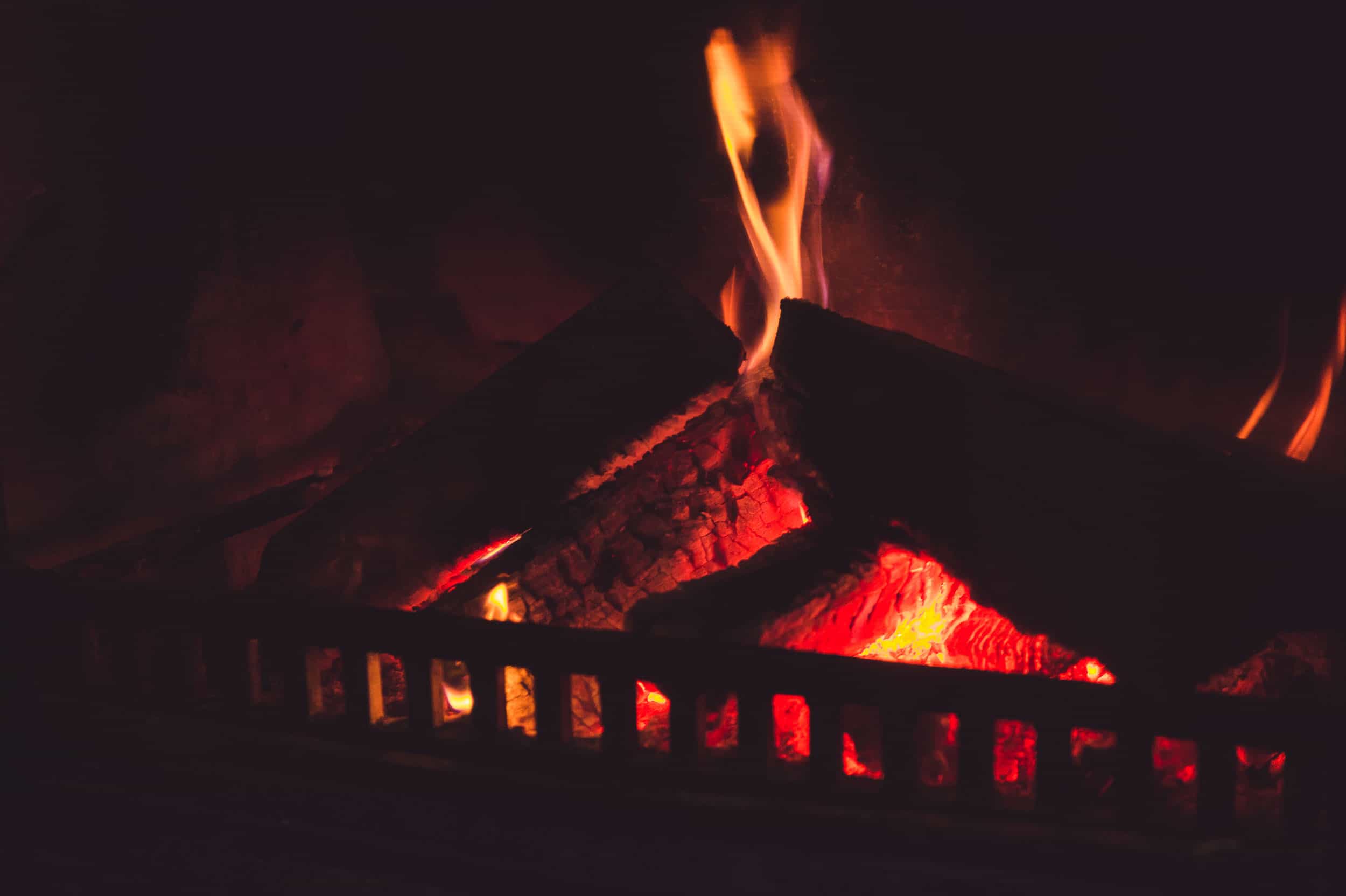 The reception was in the Clubhouse, which looked stunning with the one large hollow square table set in the heart of The Clubhouse.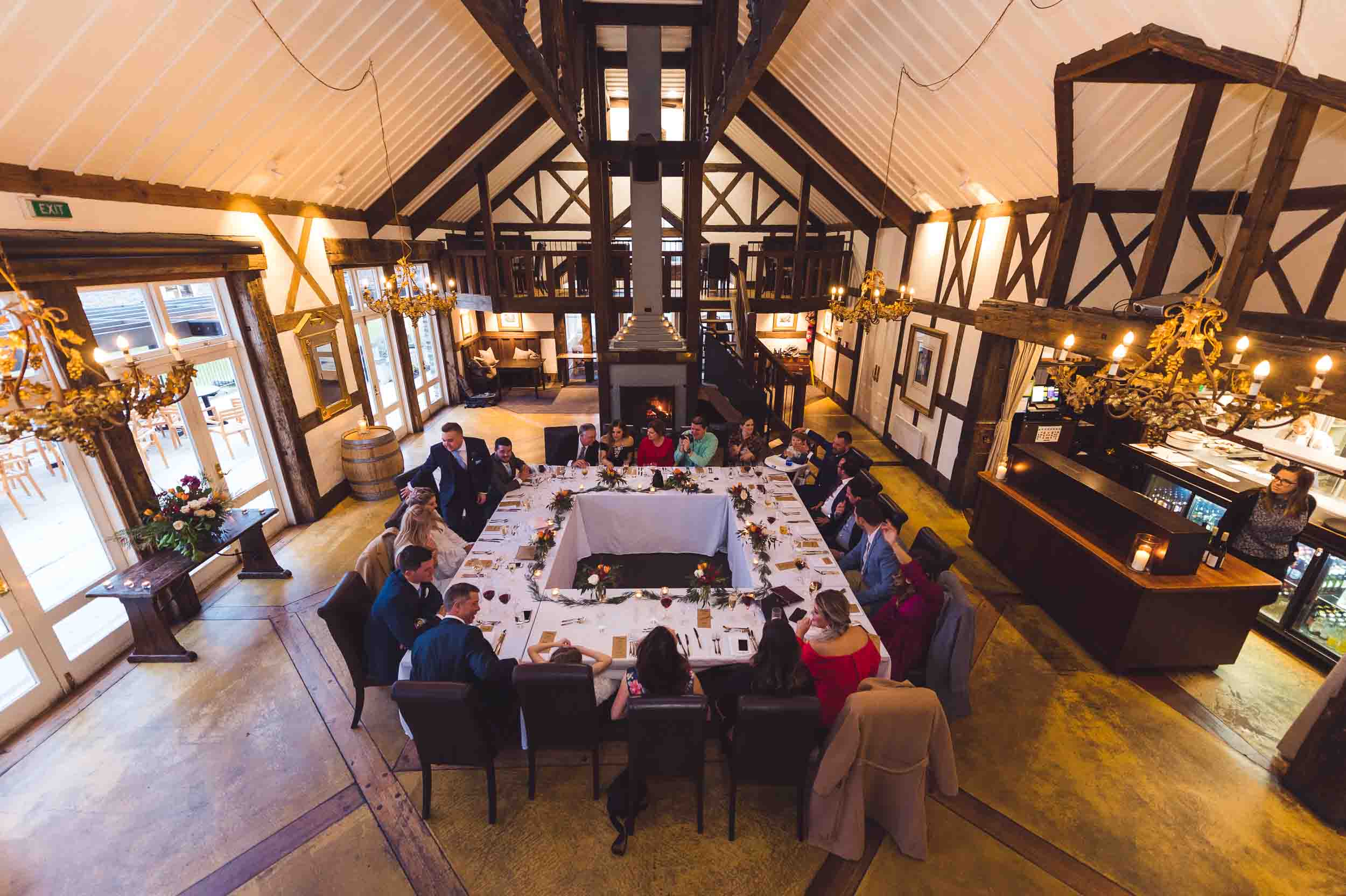 And now I'll let the photos tell the rest of the story….Laura and Nick, thank you for having me as a part of your awesome wedding day. It was a true pleasure to share your Big Day with the two of you and your friends and family.
By the way, Carys and the rest of the team at Millbrook did a great job of pulling out all the stops to make sure that Laura and Nick's big day was everything they hoped for and more.
P.S. If you found this Blog Post helpful, make sure you check out this blog post on 7 Easy Steps To Finding Your Dream Wedding Photographer.