MINDSHIFT BACKLIGHT 36L REVIEW
I don't normally do product reviews. So why do I now find myself writing this Mindshift Backlight 36L Review? Well, it took me sooooooooo looooooooong to find a Camera Backpack that met my specific requirements. In fact, the Mindshift Backlight 36L was the only Camera Backpack (with one exception) that ticked all the boxes in terms of what I was looking for from a camera backpack. (And, once I finally did commit and purchase the Mindshift Backlight 36L I was blown away by one thing about this pack. But more on that later).
What I was looking for from a Camera Backpack isn't that unique so I'm sure there will be a bunch of other Photographers out there looking for exactly the same thing. I want to (hopefully) save you a bunch of time on research and help you make a more informed decision when it comes time for you to purchase a new Camera Backpack. Anyhoo, enough wiffle waffle. Let's get down to business…
OUT WITH THE OLD IN WITH THE NEW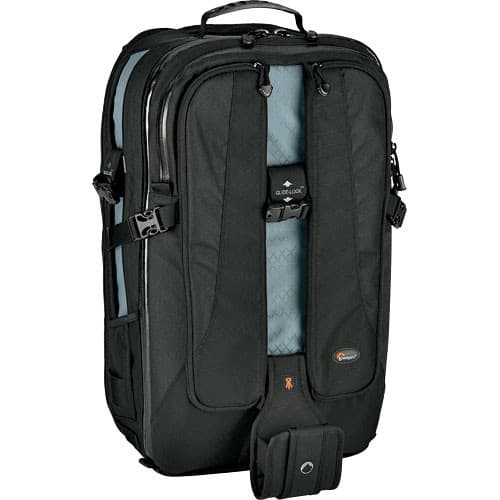 My former "main squeeze" Camera Backpack is a Lowepro Vertex 300 AW (this pack is now discontinued). All in all it's been a pretty good Pack over the few years I've used it but the waterproof zips always bugged me. They're always stiff and hard to use when they're new. Then when they loosen up with age they're no longer water-proof. On top of all this, they tend to age/die very quickly in New Zealand's high UV. But the thing that I dislike most about this pack is the fact that, like most camera backpacks, it opens on the front (ie non-harness side). Because I am paranoid about zips failing I always do up the side clips that prevent the pack from opening fully even when the zips are open. And this makes the whole process of opening the pack and pulling a camera out slow and painful. At every Wedding I have shot recently, every time I opened and closed that pack I silently reminded myself "I have got to replace this pack".
FYI my second Camera Backpack (that I don't use much any more) is a Dakine Sequence. I love this Pack and many moons ago when I shot a lot of Skiing and Mountain Biking Photography this was my main Camera Backpack. But it's only 33 litres in capacity and it's just too small to carry all my Wedding Photography Equipment. One of the main things I love about this pack is that it is what I call a Clamshell Camera Backpack. Ie it zips open completely on the harness/back side. This means that even if you leave the zip totally undone it's pretty much impossible for any gear to fall out if it's on your back. The Sequence also has an awesome heavy duty zip. As zip failure is the number one reason I retire packs this is important to me.
THE SEARCH BEGINS
When I decided it was time to replace my old Lowepro Vertex 300AW I thought it would be easy to find the "Perfect Camera Backpack". Boy was I wrong.
I did a loooooooooot of research. At the beginning I had a bunch of criteria I was looking for. But as the search became harder and harder I narrowed my criteria down to 2 "must have"s;
#1 – It had to be a clamshell design. Ie it had to open fully on the harness/back-side.
#2 – It had to carry very close to the same amount of gear as my Lowepro Vertex 300AW.
Nikon D4S with 70-200/f2.8 lens mounted
Nikon D800 with 24-70/f2.8 lens mounted
Profoto B1 500 Air with 2 batteries and remote,
Nikon 50mm/f1.4 lens
Nikon 2* Teleconverter
Nikon 60mm/f2.8 Macro lens
Nikon 14-24mm/f2.8 lens
Nikon SB-910 Speedlight
Nikon SB-800 Speedlight
3 Legged Thing Brian Tripod
Gary Fong Lightsphere
Tonnes of widgets – spare batteries, cables, remotes, etc
I didn't actually care if the new pack had a laptop compartment or not as I almost never carry my laptop with me on shoots.
So, in short I was looking for a Clamshell Camera Backpack that had interior dimensions that were similar to or larger than 12.2 x 6.5 x 20.5″ or 30.99 x 16.51 x 52.07cm. And, as it turns out, there aren't many of these in existence.
THE CONTENDERS
In the end, after hours and hours of research there were only 2 contenders.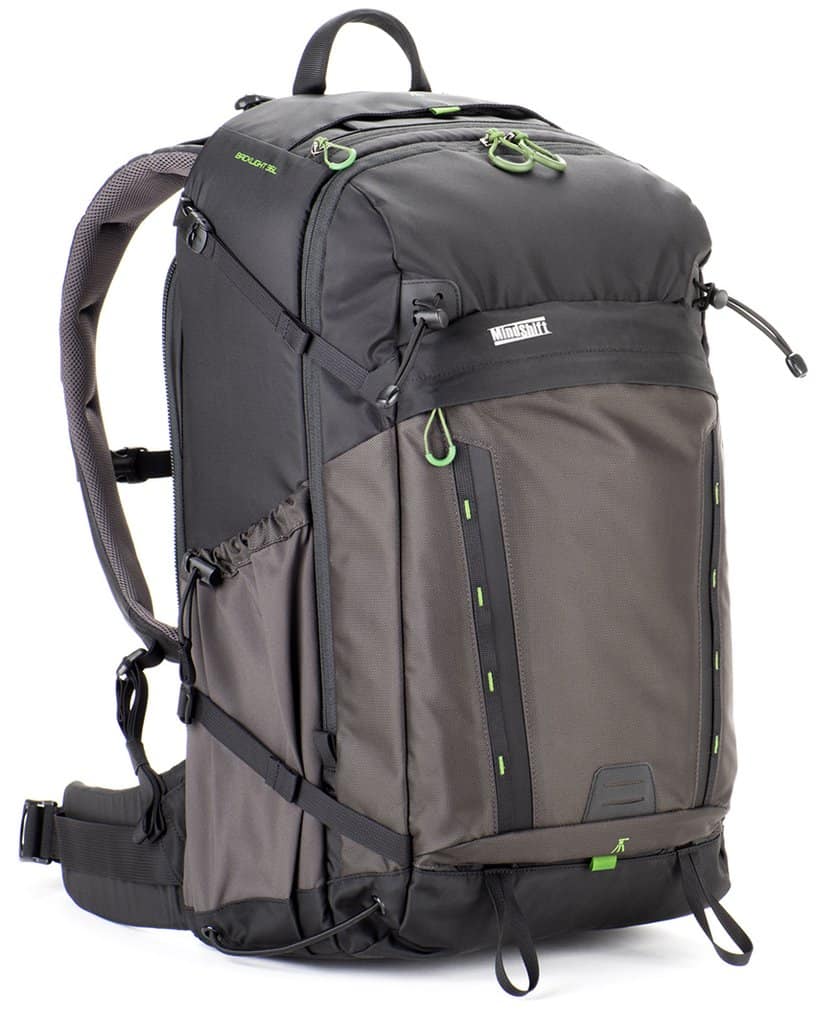 One (obviously) was the Mindshift Backlight 36L. This pack looked almost perfect. The interior dimensions were actually slightly larger than the Vertex. (12.6" W x 21" H x 7.1" D or 32 x 53.5 x 18 cm). It looked like a tidy well-thought out design. And although I had never heard of Mindshift, their parent company Thinktank was a well-known name to me. (Even if I had never owned or used one of their products).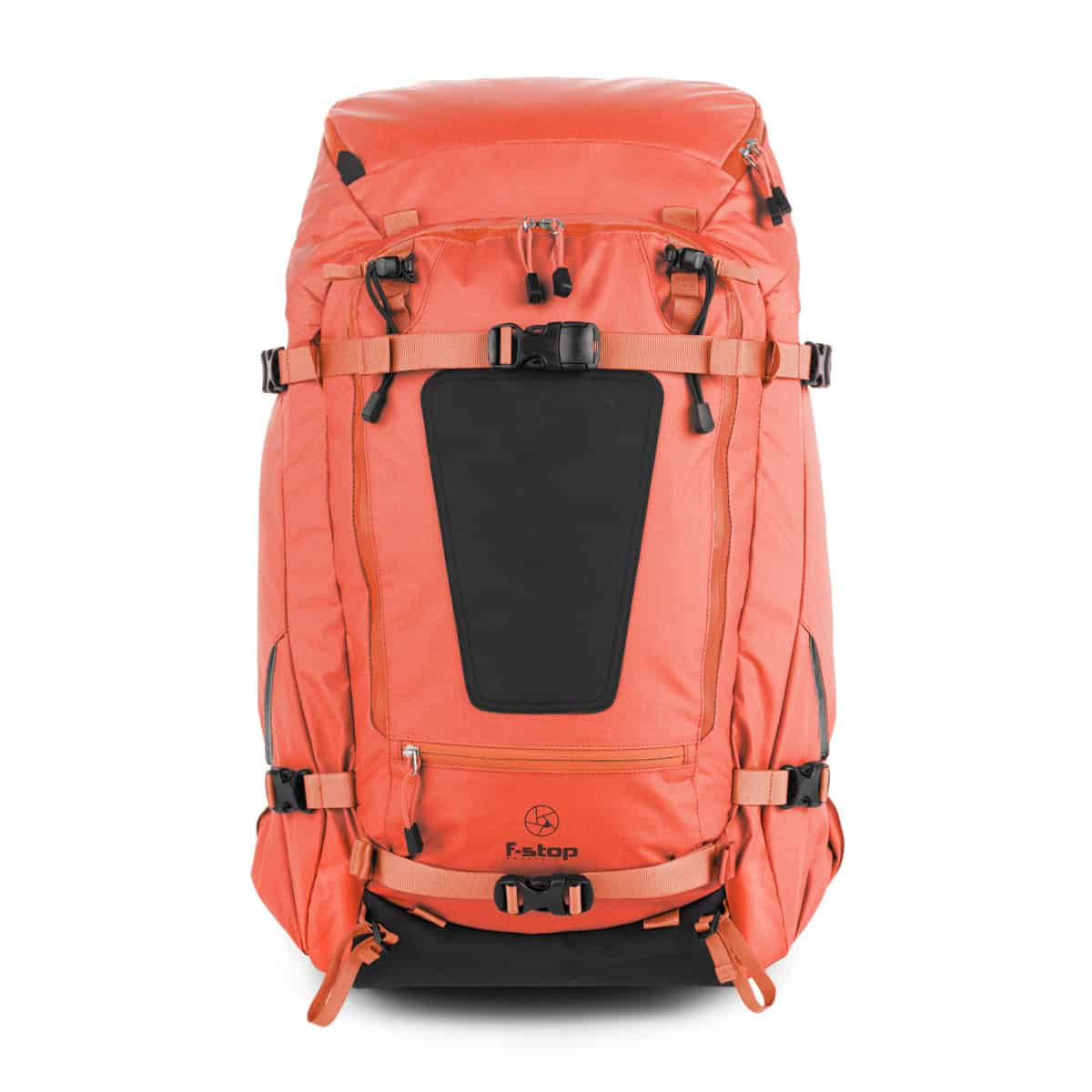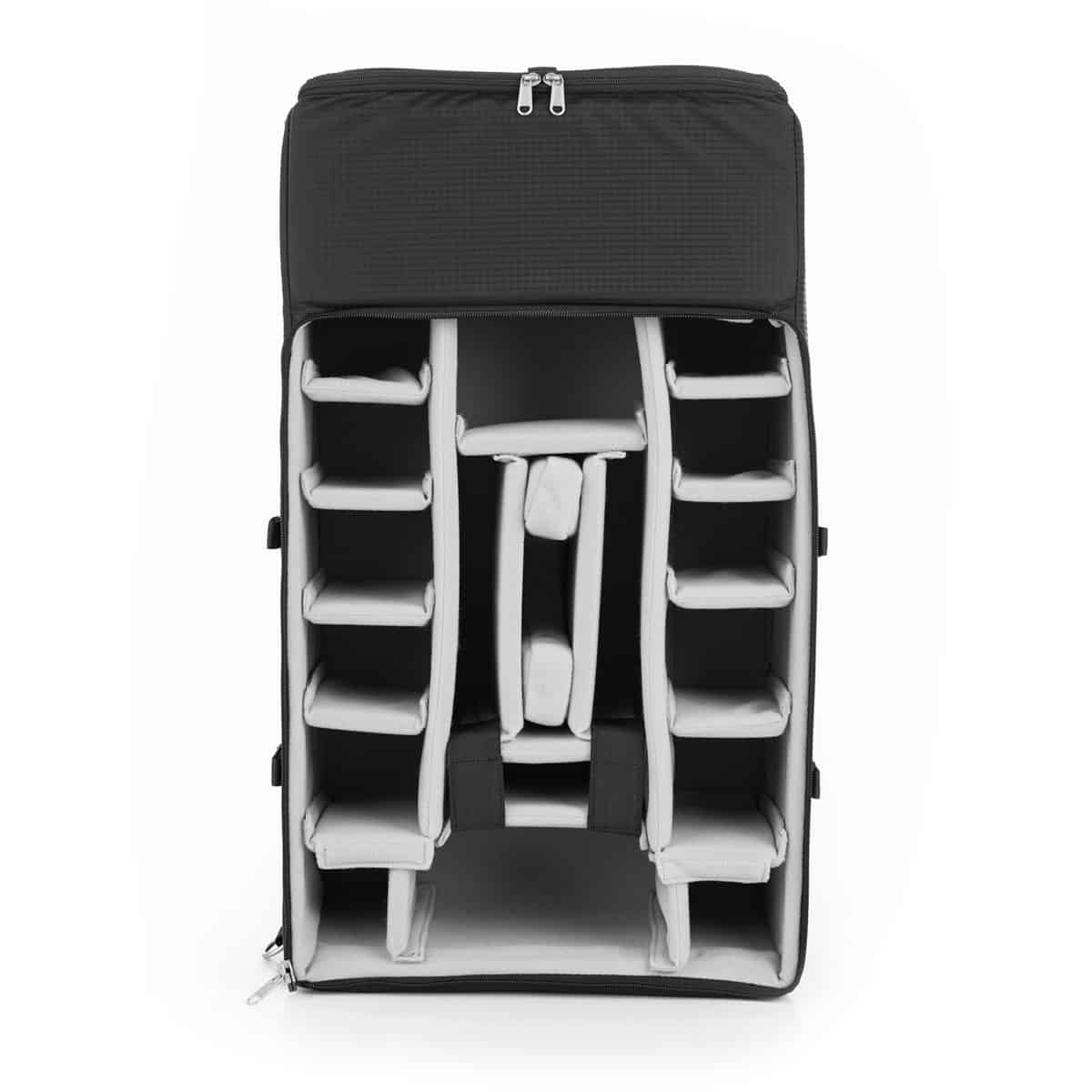 I only discovered Option #2 after a loooooot of digging. Option 2 was the brand new Fstop Shinn Pack with the Master ICU – Cine camera compartment inserted. (Fstop uses a clever system of various sized camera compartment inserts called ICUs. This means you can choose from a variety of different sized ICUs to customise how much camera gear and how much other stuff you want to carry in your pack). For some strange reason Fstop only mentions the exterior dimensions of the Master ICU – Cine on their website. But it seems the Master ICU -Cine is quite a bit bigger than the Vertex 300. The exterior dimensions of the Master ICU – Cine are 20.95 Depth x 35.56 Width x 64.77 Height. So, deducting a few Centimetres to get the approx. internal dimensions it was pretty much the same width and depth as the Vertex but around 10cm longer.
MINDSHIFT BACKLIGHT 36L REVIEW
So, it was down to the Mindshift Backlght 36L or the Fstop Shinn with Master ICU – Cine. In the end I decided to go with the Backlight 36L because it was a lot cheaper than the Fstop option and I could get it straight away from my favourite camera shop Photo & Video in Christchurch.
So, after using the Mindshift Backlight 36L for a while now, what do I think of this Camera Backpack?
Overall, I like the design of this pack. It definitely has a lot less little compartments and pockets than the Lowepro Vertex 300AW. However, this also makes it easier to carry a larger volume of non camera gear – eg clothes, food etc.
I almost never carry my laptop with me and don't own a tablet. However I found the laptop and tablet slots very useful for holding unusually shaped objects like my collapsed Gary Fong Lightsphere.
Although it's interior dimensions on paper are a little larger than those of the Lowepro Vertex 300AW, in reality the Backlight 36L holds less gear in the main compartment. I had to lose an 85mm lens in order to fit the rest of my camera gear from the Vertex into the Backlight's main compartment. Even then, because the Backlight's compartment has a lip/tapers in at the zip, it's not as easy to put gear in and take gear out of it. This does mean the gear is more snug and secure when it's in there but does slow down gear removal every so slightly and will probably effect wear and tear on both the pack and gear down the line.
All in all, I really like the Mindshift Backlight 36L but there is one thing that surprised me a lot about this pack. And this one thing is not a good thing unfortunately.
Right from new out of the pack, before I had even had a chance to use the pack, the main compartment zip was jamming in 2 places. At first I thought I had put too much gear in the pack and it was over full. But even empty the zip still jammed fairly regularly in 2 exact spots. Upon closer inspection I discovered 2 frayed areas in those exact spots on the little grey flap/seam beside the zip. (This little grey slap/seam is located on both the harness and and body-sides). It appears that the fabric this flap/seam is made of is fairly loose weave and prone to fraying. Even just opening the pack a handful of times must have abraded these two areas. This caused the loose weave material to fray in these two spots and jam the zip. While the zip is still working, a sticky zip from new is more than annoying. It signals the early demise of the zip (and possibly the pack as well if the zip cannot be replaced).
Luckily, Photo & Video offers amazing customer support. I have also spoken to the NZ importers about the issue and they seem willing to warranty the pack if necessary. Plus, I guess the worst case scenario is I could get the zip replaced myself (and possibly try to get something done about the grey seam/flap at the same time). But it's a real shame such a well thought out and designed camera backpack like the Mindshift Backlight 36L should have such an obvious design flaw. Perhaps it's time to give the Fstop Shinn a go? (I do love that bright orange colour!)…
I hope you found this review helpful. I will continue to do the odd product review about products I feel strongly enough about (in either a good or bad way!). If you want to receive notification by email when I publish a new Blog Post, scroll to the bottom of this Page and enter your email in the "Subscribe to Blog via Email" form.
Cheers, Patrick