Moke Lake Queenstown is a stunning spot for an Elopement or even a full-sized wedding. Moke Lake Queenstown is off the beaten path. It is located about 20 minutes drive from downtown Queenstown. The lake itself is tucked away in the mountains down an unsealed farm road and is both remote and majestic. There is a popular campground on the shores of Moke Lake. However, most couples get married a few hundred metres past the campground where only the occasional fisherman or hiker goes.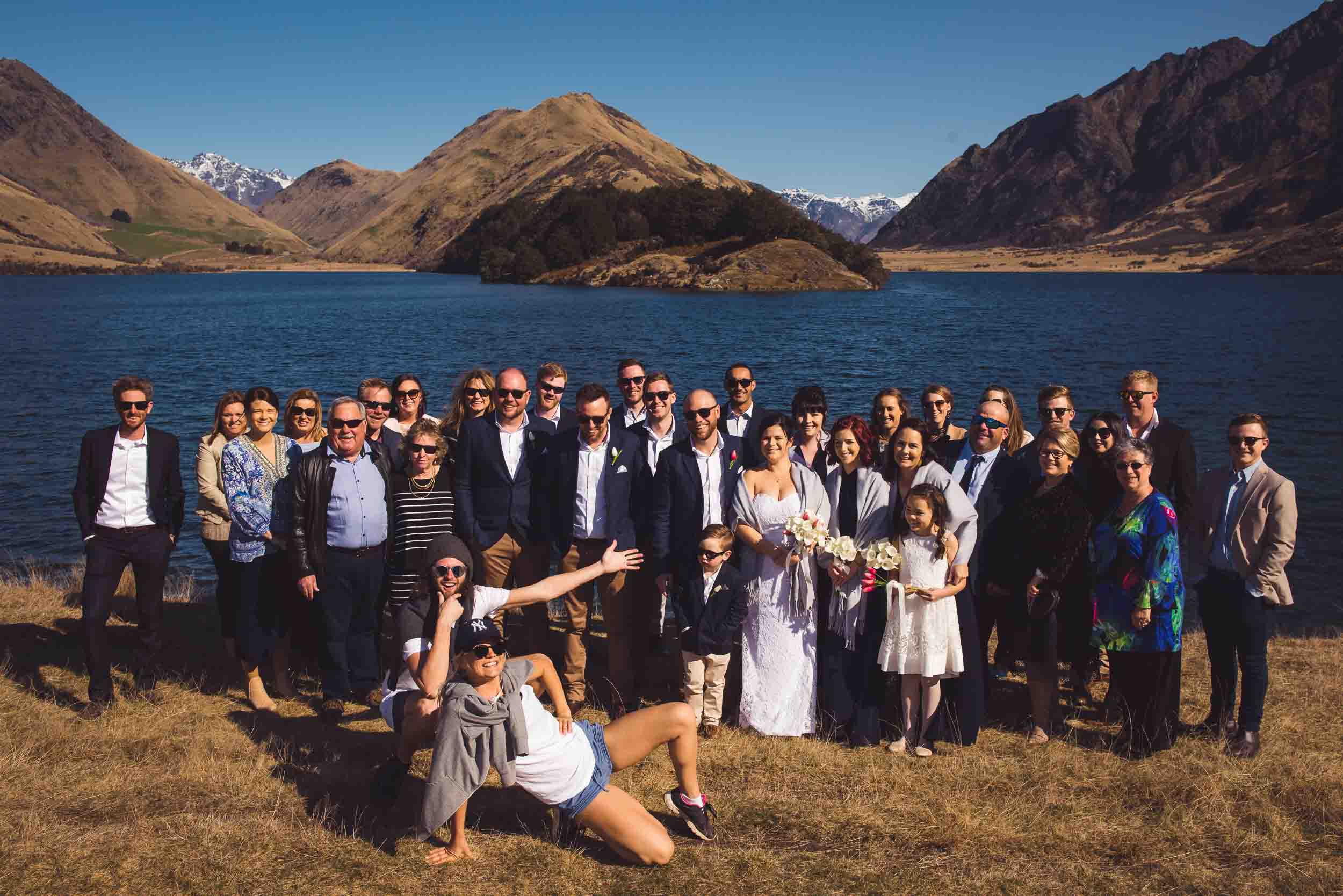 Moke Lake is the kind of location that will appeal to couples wanting a remote wilderness feel for their Elopement. It is a world away from the hustle and bustle of Queenstown. Apart from the campground there are very little signs of civilisation.
Moke Lake Pros & Cons
Like any location, there are a couple of things to be aware of when considering Moke Lake for a Wedding Location.
The sandflies can be pretty bad depending upon the weather and time of year. They at their least noticeable in winter or on cold/windy days. They are at their worst on calm warm or hot days.
There is no shelter at or anywhere near Moke Lake. So if you get bad weather, you're a long way from finding shelter. So if the weather forecast isn't good, I would strongly recommend considering a Plan B.
The road up and over the Moke Lake Saddle to Moke Lake itself is super steep and may not be suitable for some vintage wedding cars/buses.
Moke Lake Photo Gallery
Below is a gallery of images from Elopements and Weddings I have shot at this stunning spot over the years. You can also view a huge selection of photos from Moke Lake Queenstown on Google Images here. If you need any more info about Moke Lake Queenstown you can get in touch with me here.