Nick & Nina's Unconventional Thurlby Domain Elopement
Natural, simple & passionate
Nick & Nina's Unconventional Thurlby Domain Elopement was natural, simple & passionate – just the way a wedding should be I reckon!
(Scroll down to read more).
The back-story
Nick & Nina
Nick, of Italian ancestry, is a head chef working in Melbourne.  Nina is a Kiwi.  They met on Tinder and have been inseparable ever since.  Nick & Nina didn't want to spend a fortune as they were planning a big wedding in Italy the following year (and I'm sure if an Italian says a "big wedding" it must be really big – Italians are all about family after all!).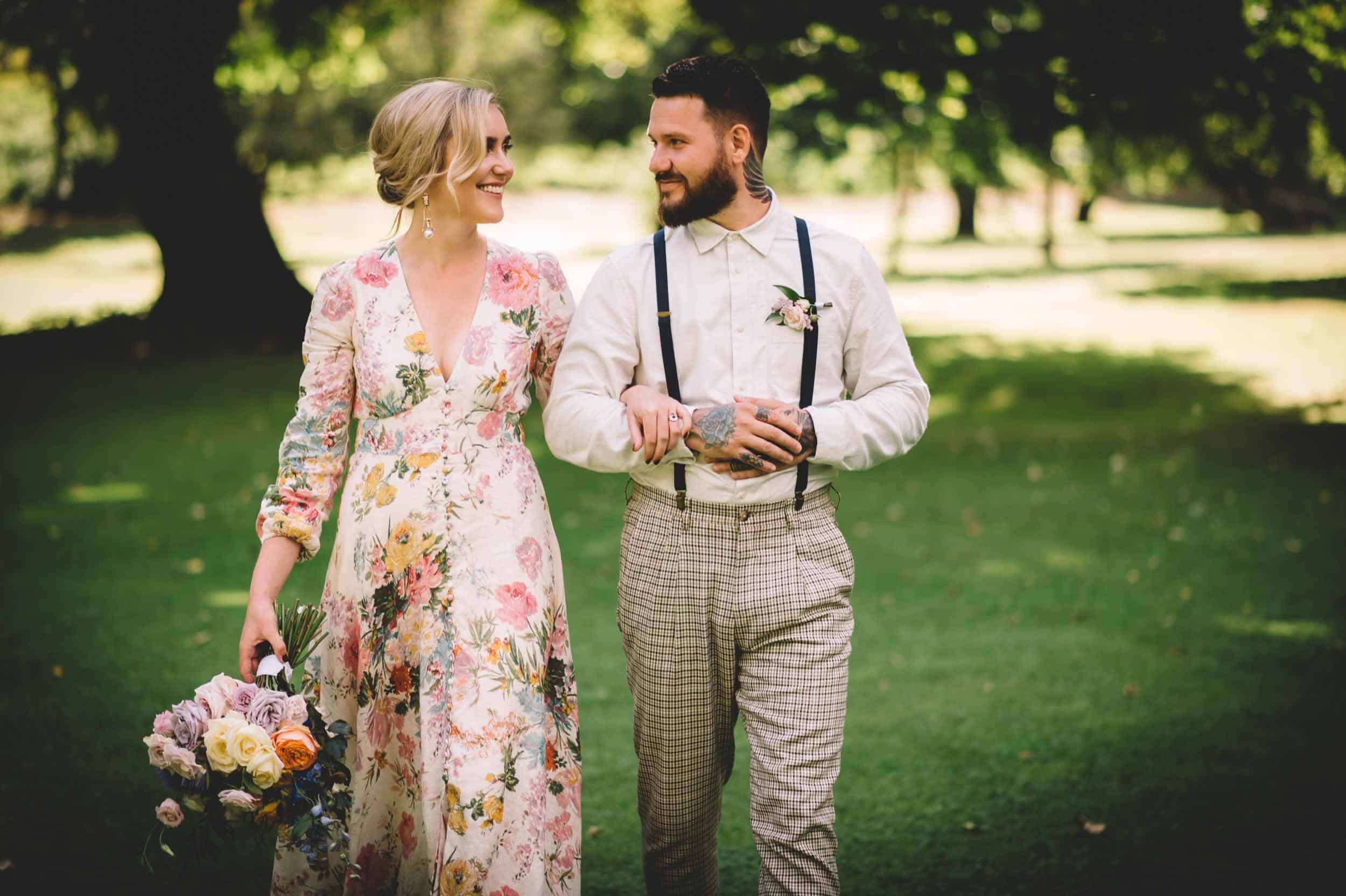 I become Nick's Co-conspirator
I became involved when Nick stumbled upon some photos of the stunning Thurlby Domain and contacted the author of the Queenstown Wedding Blog where the venue was featured.  And it just so happens that as well as being a full-time Queenstown Wedding Photographer I am the author of the Q.W.B.!  I guess Nick appreciated all the wedding planning advice & help I gave him and loved my work so I became their Wedding Photographer and also Nick's Wedding Planning Assistant and co-conspirator.
Totally DIY (and in secret too!)
Nina knew they were getting married but didn't know where or any of the details.  In fact she had never even seen a photo of venue before she walked down the aisle!).  Well, Nick must have done a good job of the Wedding Planning because his & Nina's Thurlby Domain Elopement was simply stunning!  It was also totally relaxed, natural and fun, just the way a wedding should be I reckon!
Thurlby Domain Wedding Ceremony in the Old Stone Stables
Nick had done an awesome job of booking everything.  He set up a very intimate and romantic Thurlby Domain Elopement in the Old Stone Stables at Thurlby Domain.  He had managed to pick up some bench seats from a local rental company, The Green Room took care of the flowers and bouquets beautifully, he picked up some super affordable glass bowl candles from The Warehouse, Celebrant Andy Bell took care of the Ceremony and licenses and Jade Howe Music provided an awesome and heart-felt acoustic accompaniment.  Nick had even taken care of a carpet aisle runner.  (Important because the uneven cobblestones in the Stables are very hard to walk on in heels).
Some of my favourite moments/details from Nick & Nina's Unconventional Thurlby Domain Elopement
Nick and Nina were totally non-conformist on their wedding day. Nina looked gorgeous in her floral-print dress and Nick also wore unconventional wedding attire that was totally him.
There  was no real plan for the photos or the day, it all just happened quite naturally.
There was no wedding car.  On the day, the whole bridal party (there was only 9 of them) turned up in 2 rental vans from Maugers Rentals.
Nick & Nina and their families were actually staying in Wanaka not Queenstown.  So they just hopped in their rental vans and drove an hour and a bit over the Crown Range to the wedding, no big deal!
Nick's parent's didn't speak a lot of English.  However, the language barrier didn't stop people from communicating and enjoying each other's company on the day.  Everybody was one big family, just the way it should be!
Venue & Vendors
Celebrant: Andy Bell
Forist: The Green Room (Wanaka)
Music: Jade Howe Music
Photographer: Yours truly, Patrick Fallon from Fallon Photography
Transport: Maugers Rentals
Venue: Thurlby Domain
More Thurlby Domain Blog Posts and Resources
Do you like the idea of a Thurlby Domain Elopement or Wedding? If so, you can check out more weddings I have shot at Thurlby in the following blog posts;
Louise + Tom's Breathtakingly Beautiful Queenstown Winter Wedding
Cat & Cass's pretty damn awesome Thurlby Domain Winter Wedding
An Unconventional Queenstown Wedding | Donald + Giverny
Andrea + Pat | A Stunning Thurlby Domain Wedding
EPIC Queenstown Snowboard Wedding!! At Coronet Peak…on snowboards…in a snow storm!!
Queenstown Wedding Planning Posts and Articles
If you are currently in the midst of planning your Queenstown Wedding, you might also enjoy the following Blog Posts and Real Weddings helpful and inspirational;
The Ultimate Queenstown Wedding Photography Guide
7 Easy Steps To Finding Your Dream Queenstown Wedding Photographer
How Your Queenstown Wedding Formals Can Make Or Break Your Wedding Day