Everything you need to know to plan a nz covid traffic light wedding 2021 styles (or any kind of photo shoot for that matter).
The soon-to-be-introduced NZ traffic light system aka covid-19 protection framework
Are you planning a Queenstown Wedding and wondering about NZ Covid Traffic Light Wedding 2021 guidelines and recommendations? Or maybe you are planning a different kind of photo shoot – either way, it is important you know how the new Traffic Light Protection Framework might affect your shoot. Read on for more info.
Based on the official Government articles and press releases I have seen, NZ will move as a country from the old Levels 1 to 4 Covid-19 Alert Level System to the new Traffic Light System (and Covid-19 Protection Framework) once every District Health Board in NZ has reached DOUBLE vaccination levels of 90% of the eligible population. As a reference, as of 1 November we are at 88% of the eligible population for the first dose and 75% for the second dose.
Note: my impression from the first press release I saw from PM Jacinda Arderne on the new Traffic Light System was that Auckland would potentially move to the new Traffic Light System at the Red Light Level before the rest of the country. But, I cannot find any written confirmation of this in any of the government websites.
(If you want to see the current NZ-wide vaccination rates, check out this article. It summarises vaccination levels as a nation but also has a link to another page showing uptake rates of the first vaccination by region across NZ).
"There are three big differences between this new system, and our current one.

The first, is that it uses vaccine certificates. Basically, if you want to be guaranteed that no matter the setting you can go to bars, restaurants, close proximity businesses like a hairdresser – you'll need to be vaccinated.

The second difference is that with vaccine certificates, at red, orange and green businesses will be able to continue to open and operate. This I know is the certainty that many have been looking for.

And the third major difference, is that rather than use general nationwide lockdowns, if we have cases that start to climb and are in areas where we have lower vaccination rates for vulnerable communities, we can use more highly targeted and very localised lockdowns if we need to".
As I understand it, once every DHB in the country hits double vaccination rates of 90% of the eligible population, the entire country will move to the Red Light Alert Level, and presumably from there, as conditions permit we will move, either as a country or DHB by DHB to the lower Traffic Light Alert Levels.
Below are screenshots summarising what the different Traffic Light Alert Levels Mean.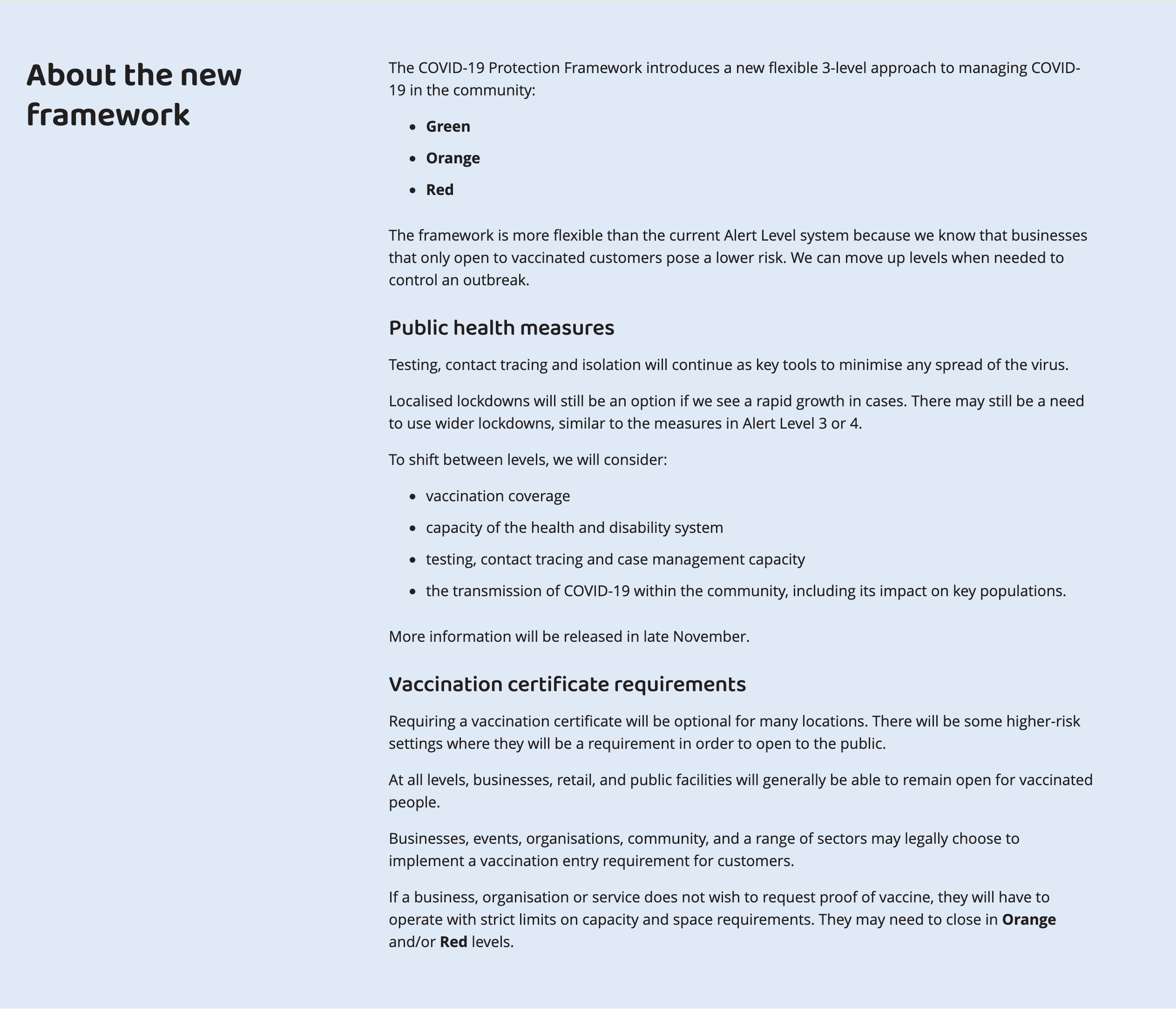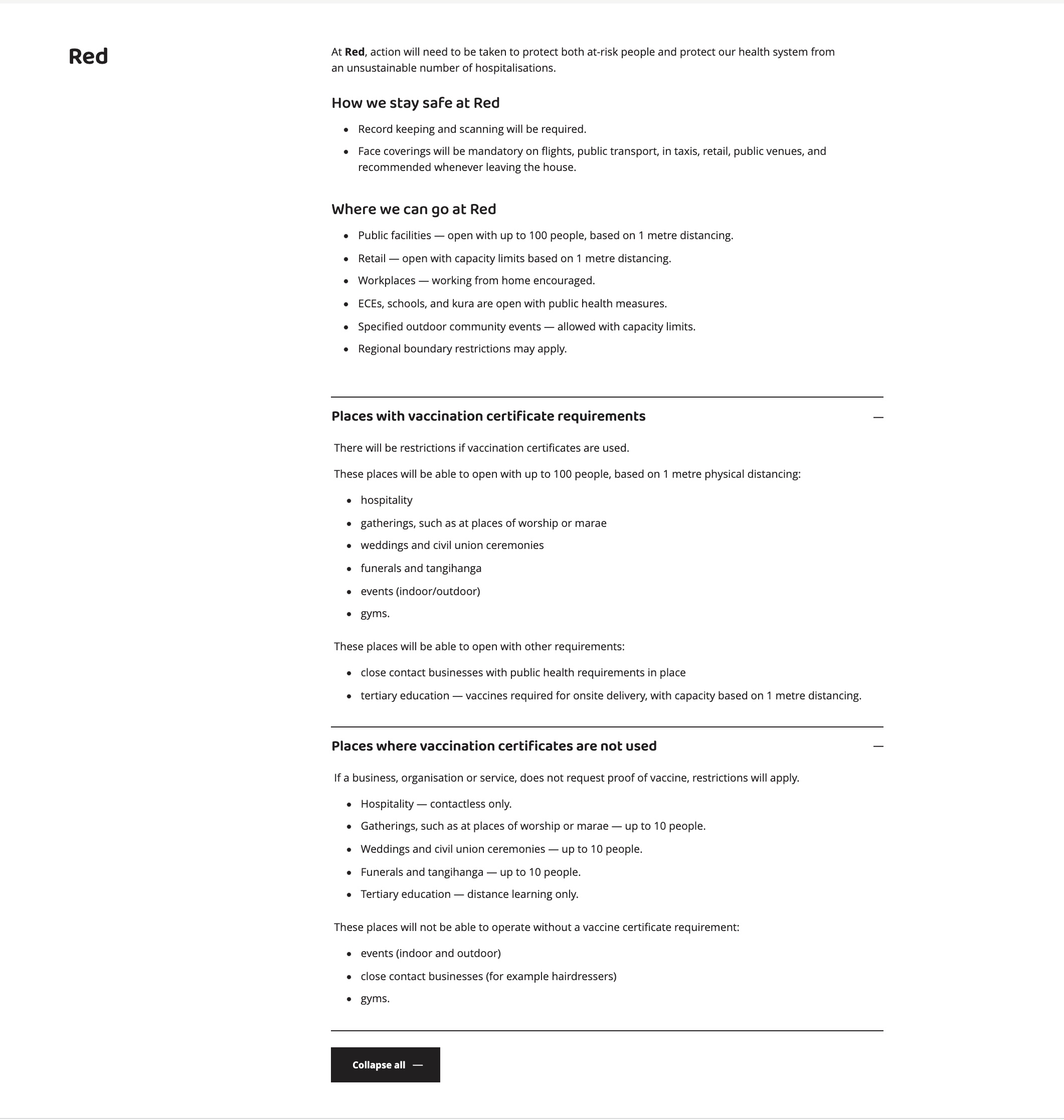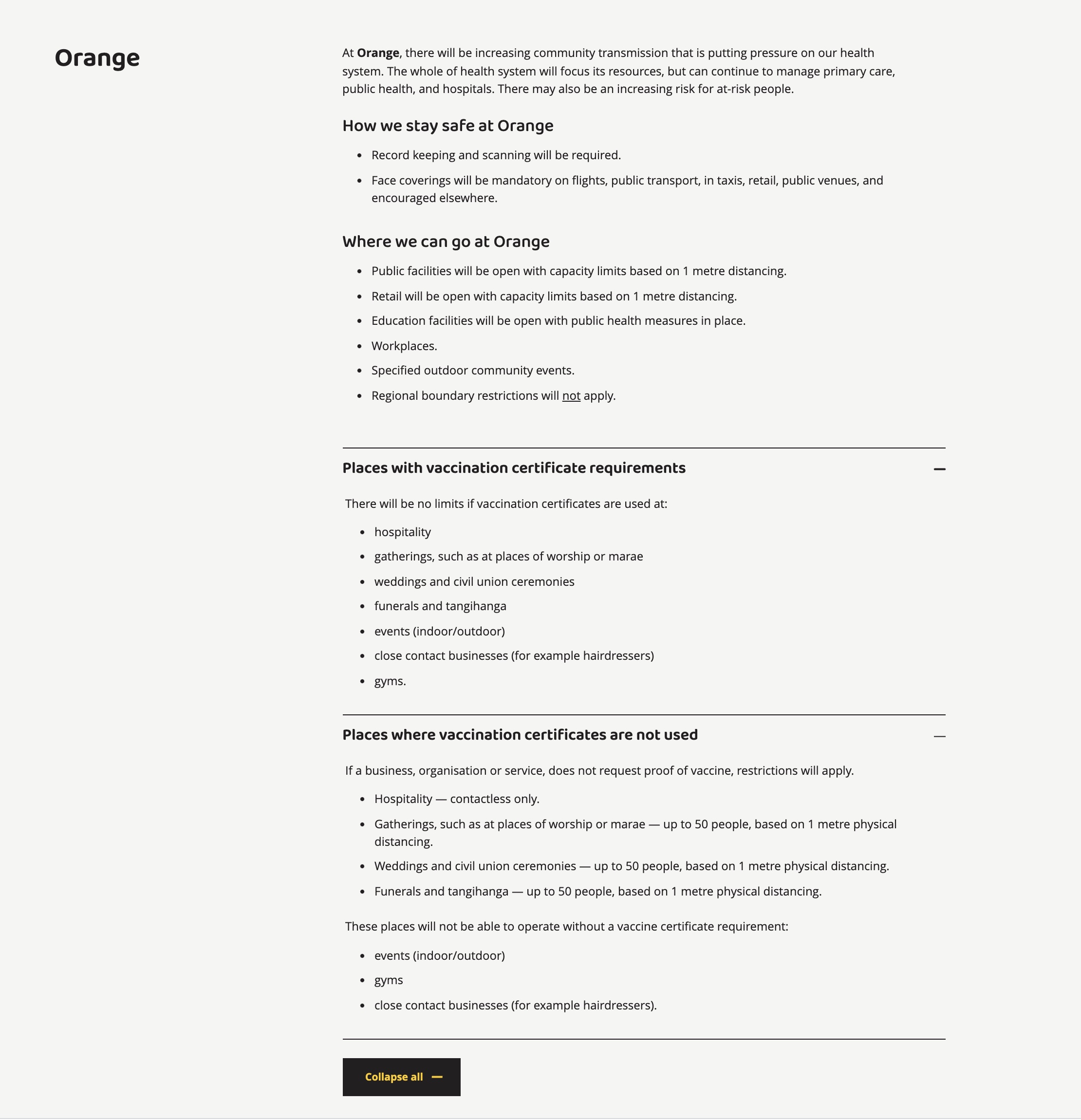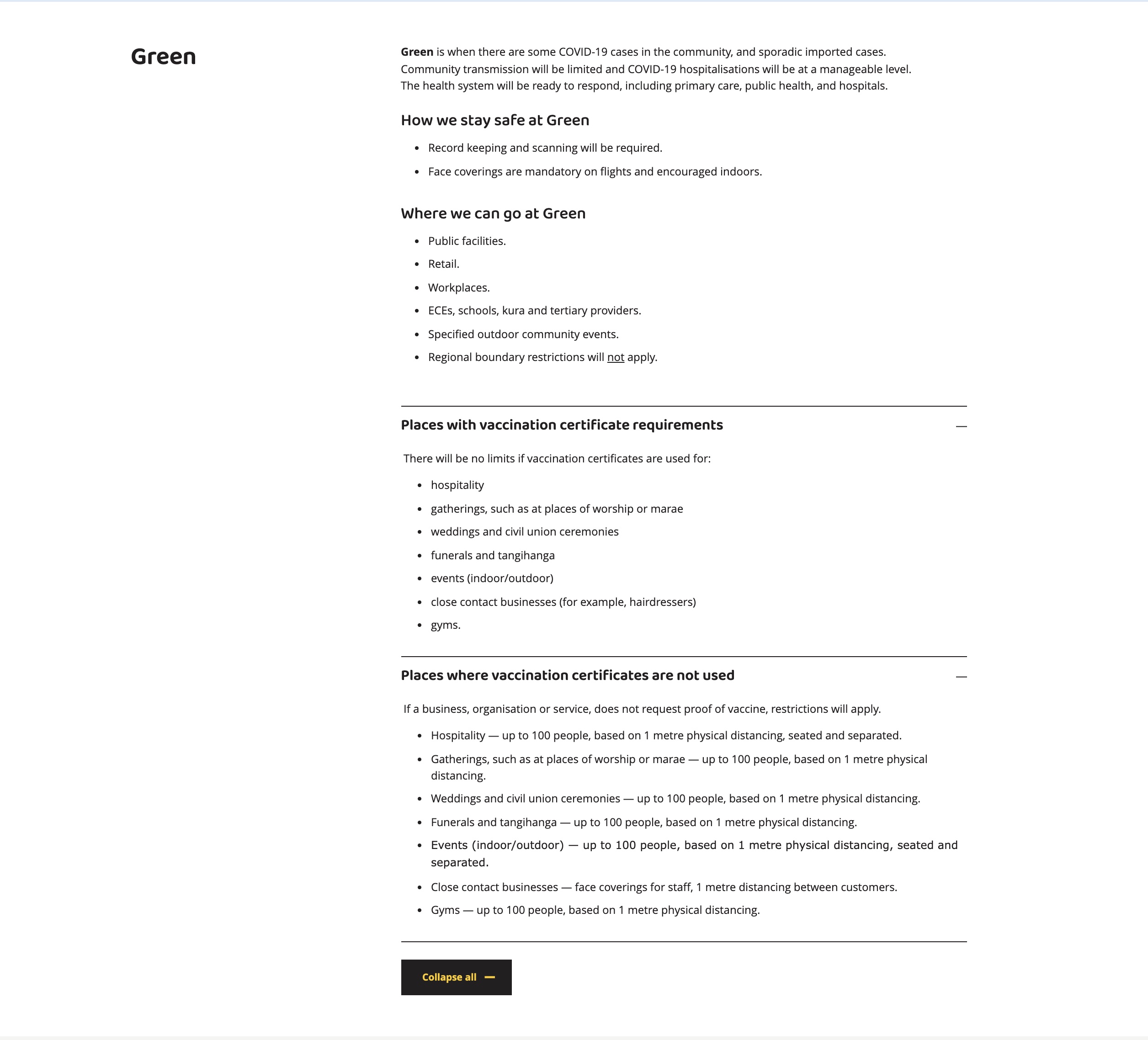 If you have any questions or you need NZ Covid Traffic Light Wedding 2021 planning advice, please email me at patrick@fallon.co.nz – I'm happy to help.