When I turned up at Gantley's Restaurant for Orla & Arthur's Queenstown Post Wedding Photography Session, I found these two kids way up in the tops of one of the trees in the garden.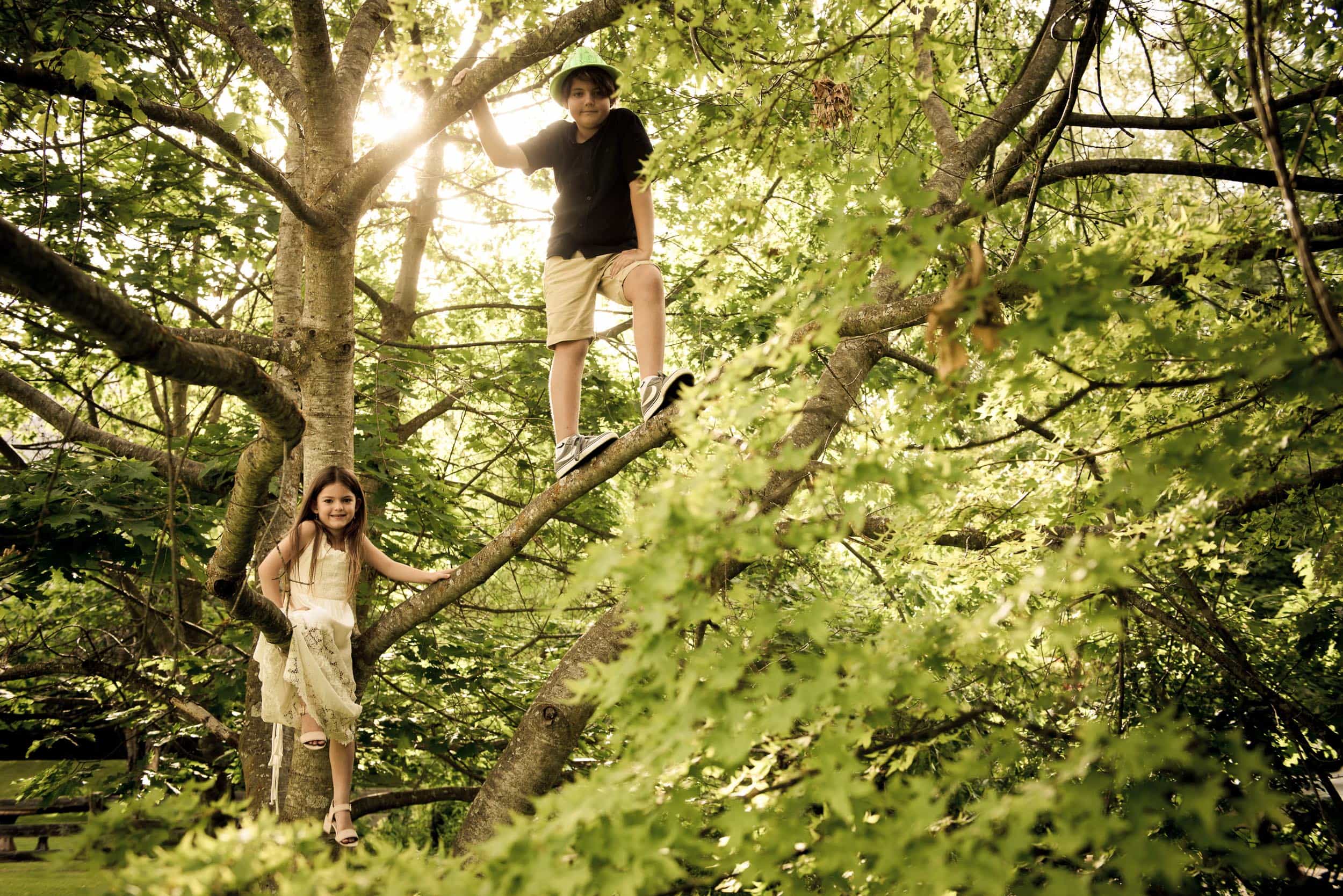 It makes my day to get glowing bride feedback like this…shooting weddings isn't always the easiest way to make a living but when you work with couples like Orla & Arthur and then they send you a lovely email like this it reminds me how much I love what I do. #DreamJob!
---
"Hi Patrick, So happy I checked my emails while we have Wi-Fi here at our latest camp ground (somewhere between Westport and Murchison)…! We LOVE the photos, they are so amazing and the best wedding photos we've every seen..and there ours – Wohoooo… I got emotional looking at them, it captured our family to a T, adventurous, action packed, fun and full of love 🙂 Cannot express how happy we are. Can't wait to see the rest… Orla & Arthur"
---
Orla and Arthur and their son Conor and daughter Zahra are one awesome family and their Elopement-style wedding in Queestown in late December last year was wild, wind-swept and beautiful. Actually, this was quite a unique experience for me as far as weddings go because Orla and Arthur decided to have a friend take photos of the ceremony and concentrate me purely on late afternoon and sunset photos of them and their family. And boy am I glad that we were able to shoot as late in the day as we did! Although the weather forecast wasn't great and it was really windy with moody clouds that day the photos we got were epic (thanks to Mother Nature) and suited Orla and Arthur and their family to a tee. (And for you couples out there planning your wedding, let this be a lesson to you – and all of us – that sometimes wild weather is the best!).
Anyhoo, enough wiffle-waffle from me. I'll let the photos do the rest of the talking…