You've got mail.
My computer makes a "ding!" sound and when I open up my emails there's a new message sitting there in my inbox. The subject line tells me straight away it's a wedding photography inquiry (I'm a wedding photographer) so I open it up. The email looks something like this;
At this point I respond to the email politely and professionally but inside I am groaning. (Actually, I'm groaning on the outside because it's my office and I can groan if I want to).
What's so wrong with this email?
The loooooooong list of questions has obviously been downloaded from some wedding blog somewhere and half the questions aren't even relevant. The HUGE list of questions tells me 2 things. #1 The couple doesn't really know what questions they need to ask photographers (so they just ask every single question Mr Google can dredge up for them on the topic). #2 The couple has no faith in my abilities as a wedding photographer.
The email isn't even addressed to me – a simple "Hi Patrick" would have been nice. Clearly this is a generic email that has either been copied and pasted or CC'd to a long list of prospective wedding photographers. Chances are this person has very little idea about who I am and what I do, they are probably just emailing a whole heap of photographers and then somehow weeding through all the responses to pick their favourites.
The email is totally impersonal. It tells me absolutely nothing about the couple, their wedding day or what they are hoping for from their wedding photography. How am I supposed to offer meaningful advice and suitable photography packages when I know nothing about either the couple or their wedding?
Now this is not about pandering to a my inflated wedding photographer's ego (although I AM kind of a big deal around here…). I'm a professional – so I should just harden up and do my job…right!!??
Wrong. Don't get me wrong, you shouldn't write me a lovely personal informative email for MY benefit. Do it because it will help you to find the Wedding Photographer who is the perfect fit for you. And that is the key to having an awesome wedding day and capturing it with wedding photos that are relaxed, natural and fun.
Why every email to a prospective wedding vendor matters – to you.
If you are planning a wedding, every email you send to potential wedding vendors is an opportunity to;
Let them get to know you and you them so you can build a stronger relationship with each other, or
Figure out that this relationship ain't going anywhere (at least not anywhere good!)
Which is why, in many ways, finding your Dream Wedding Photographer is a lot like online dating.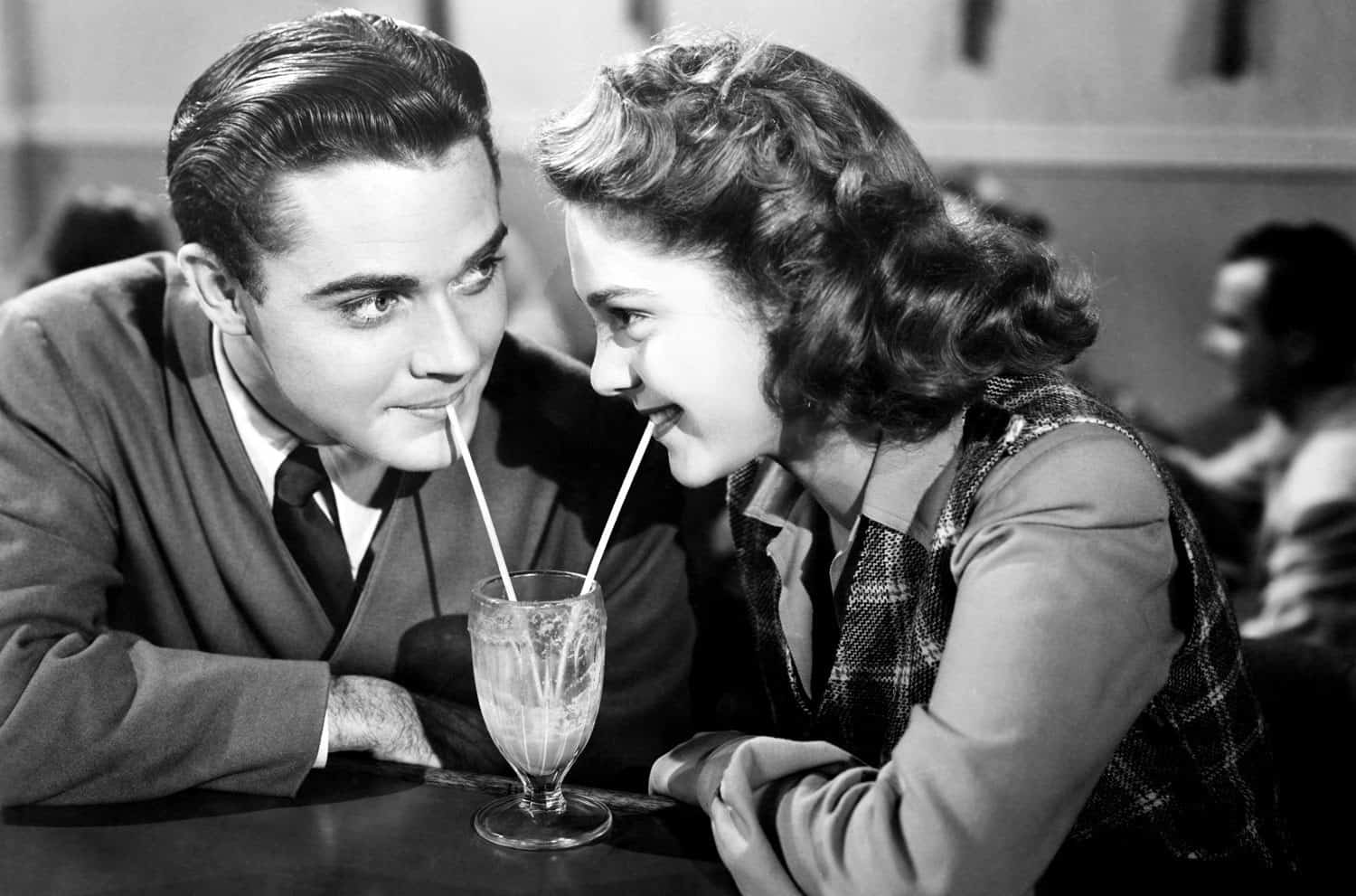 Why you should date your Wedding Photographer.
Wait…what the…??!!?
Just like online dating, no one Wedding Photographer is right for every couple. And no one couple is right for every photographer.
So, do yourself a favour and take the time to write a personal email that provides the vendor with helpful info about you two and your wedding day, Trust me, it will save you a whole lotta time (and a whole lotta heartache) in the long run.
"You gotta email a whole lot of frogs photographers to find your handsome prince Dream Wedding Photographer".

Marilyn Monroe
You can read more on this topic in a blog post I wrote titled "Why you should date your Wedding Photographer" over here on the Queenstown Wedding Blog.
What you SHOULD include in your initial email to any Wedding Photographer.
Ok, so hopefully by now you realise that it's in your best interest to write a personal informative email to any prospective Wedding Photographers. But what exactly should you include in your email?
You don't need to write a novel in your first email to prospective wedding photographers. Here's what I suggest you include in your email;
Essential info to include in your initial email.
The full wedding date including day of the week and year. Including the day of the week makes it much less likely that anybody will get the date confused. Wedding vendors often get booked 2 years in advance so the year is far from a given. Including the day of the week will help vendors spot if they've plugged your date into the wrong year in their calendar.
Whether your date is carved in stone, there's some wiggle room or you're open to other dates.
Your spouse's name. This helps the Vendor respond to both of you in emails which can help your other half to feel included in the planning., It also helps the vendor differentiate you and your wedding from other weddings where the bride has the same name as yours. Eg it's much less likely that any photographer will have 2 weddings labelled "Megan & Steve". If a wedding is labelled "Megan's wedding" it's much easier for a vendor to confuse it with another "Megan's wedding".
Number of guests (if your wedding is small you might qualify as an Elopement and save yourself some $$$).
A few words to tell the Photographer a little bit about you two and what you are after from your wedding day. One technique I like is to pick 3 words to sum up both you and your dream wedding. Sounds cheesy but it really helps you to boil it down to what's really important. Eg your 3 words might be "waterfalls, family relaxed".
Any Venues or Vendors you have already locked in.
What questions should you ask prospective wedding photographers?
I'd recommend keeping it simple in your first email. Remember that it's just like dating and this is just the first email. There is plenty of time to get to know them and figure out if they're "the one" later if they pass the first test.
Right, here goes nothing. I recommend you ask the following questions;
Are you available on our date?
Can you send us a copy of your Photography Packages or at least give us an indication of what you typically charge for weddings like ours?
"We have checked out your website and your images are beautiful. Are you able to send us complete galleries from a few recent similar weddings to help us get more of a sense of your work?". This will encourage them to send you recent and relevant work. Many times busy photographers struggle to keep their portfolios updated and their websites might not accurately reflect their current work.
And that's it. I'd recommend not going overboard with the questions in your very first email. If the vendor passes the "first email test" there will be plenty of time for more questions later.
OK, so what questions should you NOT ASK a prospective Wedding Photographer?
The questions I'm going to use as an example in this blog post are from www.hitched.co.uk. I've listed the questions in bold and my comments/suggestions in normal/non-bold text. I'll start with the questions I would suggest you DON'T ask. After that I'll take the questions from hitched.co.uk that I think ARE worth asking. (Hopefully I don't come across as a jaded cynic…)
DO NOT ask your Wedding Photographer these questions.
#1 How long have you been working as a wedding photographer? This translates in my head as "Do you even have any idea what you're doing?" Or possibly as "We may or may not have looked at your website/portfolio, can't really remember. So we have no idea about you and what you do, what your work is like etc. Do you even have any idea what you're doing?". If you haven't #1 checked out the photographer's website, portfolio, and social channels and #2 looked at their Google/Facebook reviews then I would suggest there's no point in even emailing them. Honestly, in 2 minutes of looking at somebody's website or Instagram feed you will get a quick feel for how experienced they are as well as the quality of their work.
#2 How many weddings have you shot? Ditto. If you are considering wedding photographers who are obviously experienced pros at the top of their local wedding ecosystem, you don't need to ask this question. Even if you're looking at a less well-established photographer, if the work and reviews on their website/blog/social channels are good and there are plenty of both you don't need to ask this.
#3 Can I see your portfolio? Are the images all yours? How recent are they? As per the above 2 answers.
#4 Do you offer engagement shoots as part of the package? If they have sent you a Package and it doesn't say anywhere that it includes an Engagement Session then it almost certainly doesn't. So, if it were me, I would ask instead "Do you offer any Packages that include both Engagement Session and Wedding Photography?".
#5 How would you describe your photography style? Forget about the words. (Honestly, even most of us wedding photographers don't know how to describe our style – or anybody elses for that matter – in words). Picture. 1000 words. Enough said.
#6 Have you photographed a wedding of a similar size to ours before? If you are expecting over 2,000 wedding guests then this would be a fair enough question. If you're having anywhere between 0 and 100 guests I wouldn't even bother asking this personally.
#7 Do we need to provide you with food? Be careful with the wording this one. A lot of photographers will get very upset at even the THOUGHT of not getting a meal. Me personally, I can survive on muesli bars until I get home. But a meal is appreciated and does mean I'm less likely to get hangry at the reception…
DO ask your Wedding Photographer these questions.
#1 Do you offer a printing and/or album service?
#2 Is retouching included in the price?
#3 Can we create a bespoke package?
#4 How long will the pictures take to arrive?
#5 When will we need to make the final payment?
#6 Will I be able to give you a list of specific shots we would like? Totally fine to ask this question, but try to remember that whichever photographer you end up hiring, you should trust them. So if you feel you have to give them a comprehensive shot list so they can do a good job either (a) You have hired the wrong photographer or (b) You need to trust them and let them do their job. Having said all that, from my perspective wedding photography is a team effort and I like it when my couples have ideas for shots. After all, nobody knows them as well as they know themselves.
#7 Will we receive digital copies of all images? Is there an extra fee? Fair question.
#8 What time will you arrive at the venue? This is a question for MUCH later down the line, when your photographer is booked and the wedding day is approaching.
#9 What wedding packages do you offer? Fair call.
#10 What is your backup plan if you can't attend on the day? A bloody good question and one I wish more couples would ask.
#11 Do you have backup equipment? This is quite a vague question. I would instead ask if they will have more than one camera body with them on the day. If you have a working camera body and one lens you can still make things happen. No working camera body = no photos. Personally, I would also ask what their image/data backup system is and how long they will keep your images on file and available to you.
#12 Can we pay an extra fee if we require you to stay longer? Good question.
#13 What time will you stay until? Ditto.
#14 Have you worked at our wedding venue before? If not, will you visit beforehand? Fair question. Another way to skin this particular cat is to ask them if they will attend the rehearsal (if you're having one). That way, not only do they get the opportunity to check out the venue and meet with you two in person, they also have a better grasp of what will happen on the day with the ceremony.
#15 What information do you need from us before the wedding? Great question.
#16 Will you be the primary photographer on the day? Not typically relevant for most Queenstown photographers. Most like me are one man/woman bands. But not a bad idea to ask the question later on.
#17 What is your image backup system and how long do you keep our images for? Can we get more copies of the images at any time later and if so is there a fee?
Long story short
And there you have it folks. Hopefully you find this blog post helpful when searching for your Dream Wedding Photographer. Feel free to comment here or email me at patrick@fallon.co.nz with any feedback.
Happy wedding planning! Patrick