Roshan & Sujata's Surprise Queenstown Heli Proposal
Picture a surprise engagement on a mountain-top somewhere in Queenstown. At sunset. With a guitar. And a love-song. With 13 little boxes, one for each year that the couple has been together. And to top it all off, not a breath of wind and some of the most gorgeous light!. Well that is exactly what happened during Roshan & Sujata's surprise Queenstown Heli Proposal!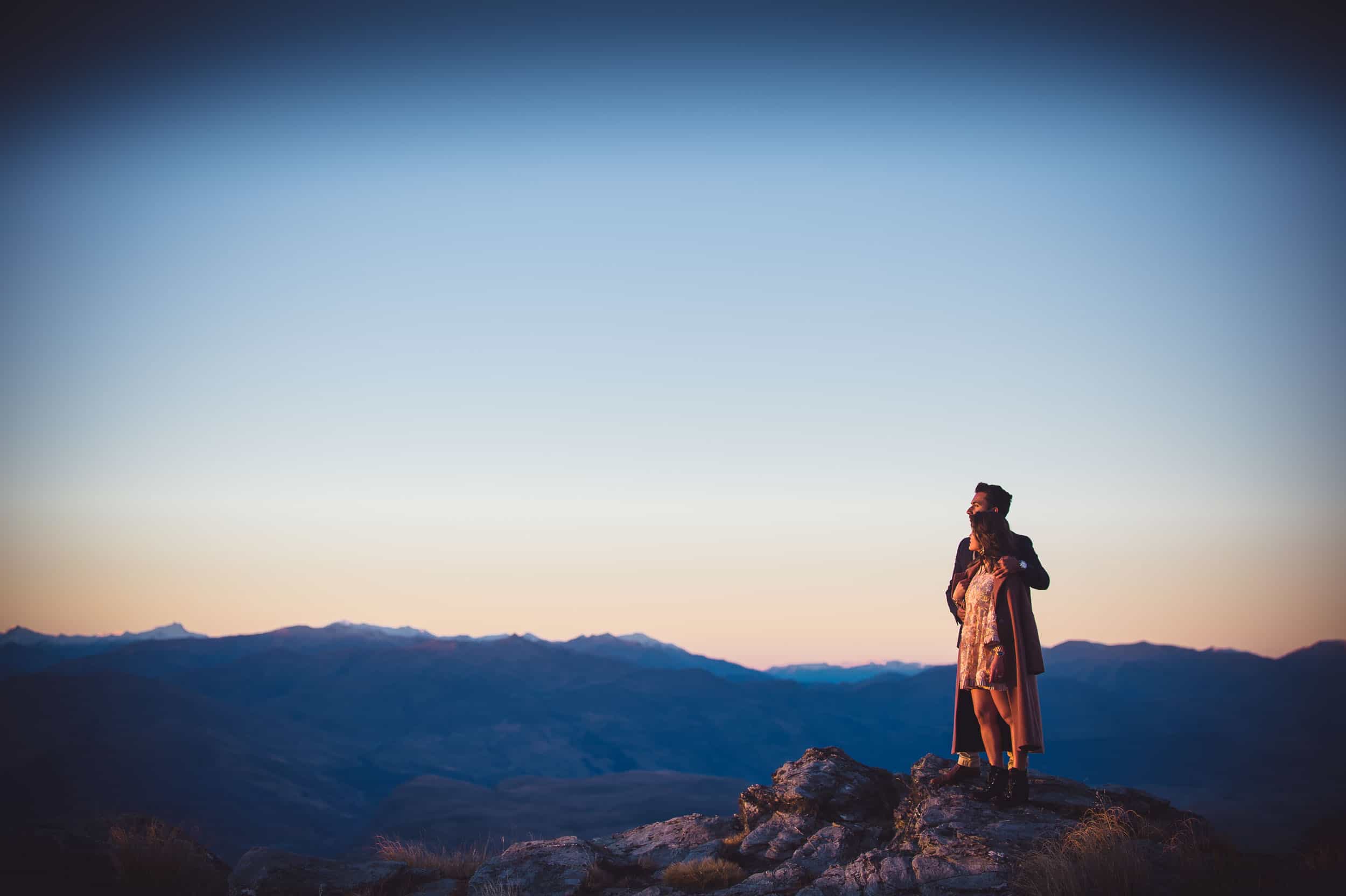 On 13/5/17, Roshan wowed Sujata with a Surprise Queenstown Heli Proposal. The proposal included a heli flight to an incredibly dramatic mountain top location called The Ledge on Cecil Peak here in Queenstown. Roshan had told Sujata that he had been given a heli trip as a thank you by his boss. So she had no idea what was coming.
She also thought that the tall bald guy with the camera (yours truly) was a local amateur photographer who had also booked on for the flight. When we landed on Cecil Peak, I snuck away on the pretext of taking a few photos while nobody was around and set up 12 tiny boxes Roshan had given me, each one numbered and wrapped in a ribbon.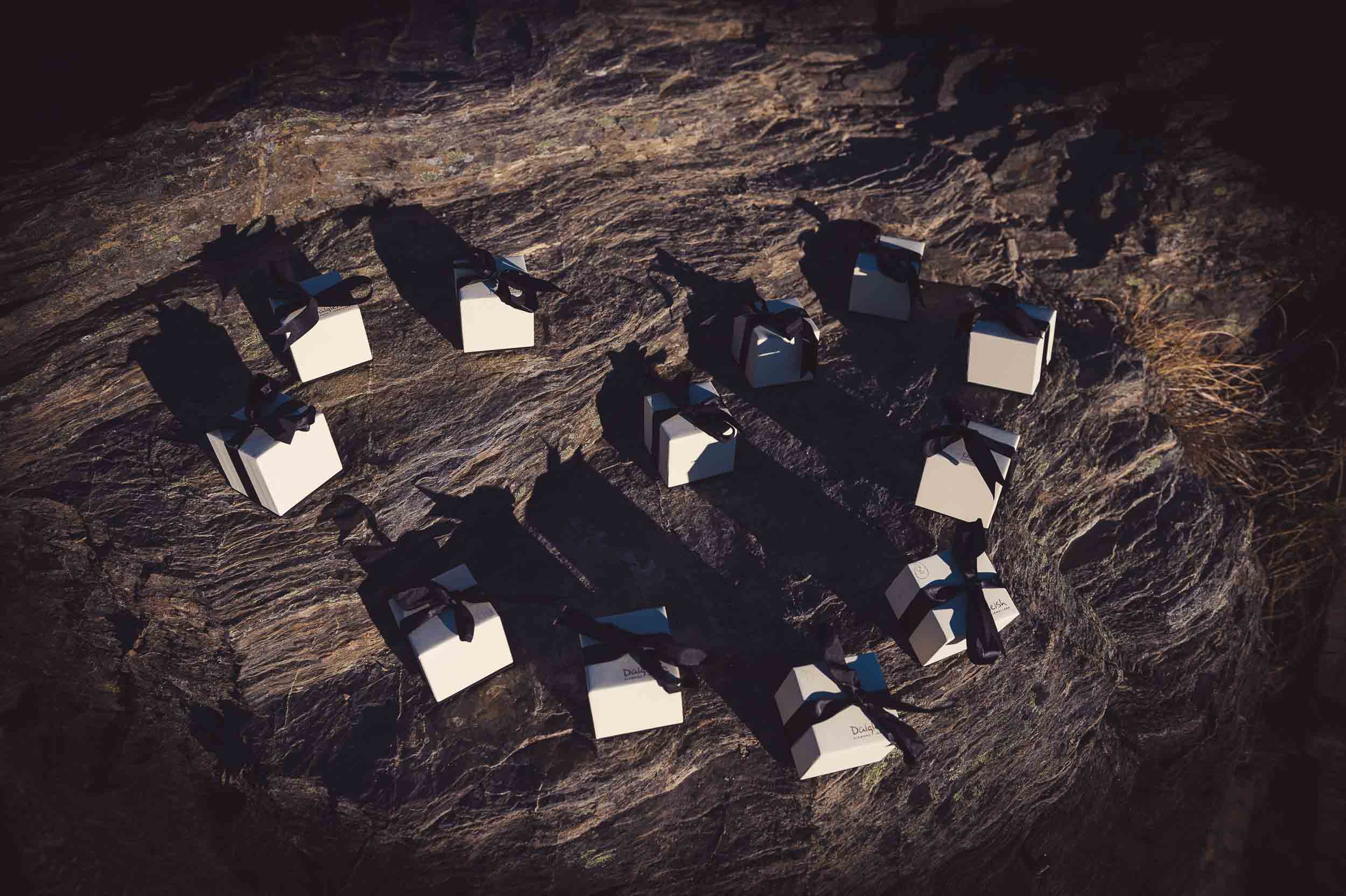 Then Roshan led Sujata over to the spot where the boxes were waiting, presented each of the 12 boxes to her in turn, each box representing a year they had been together.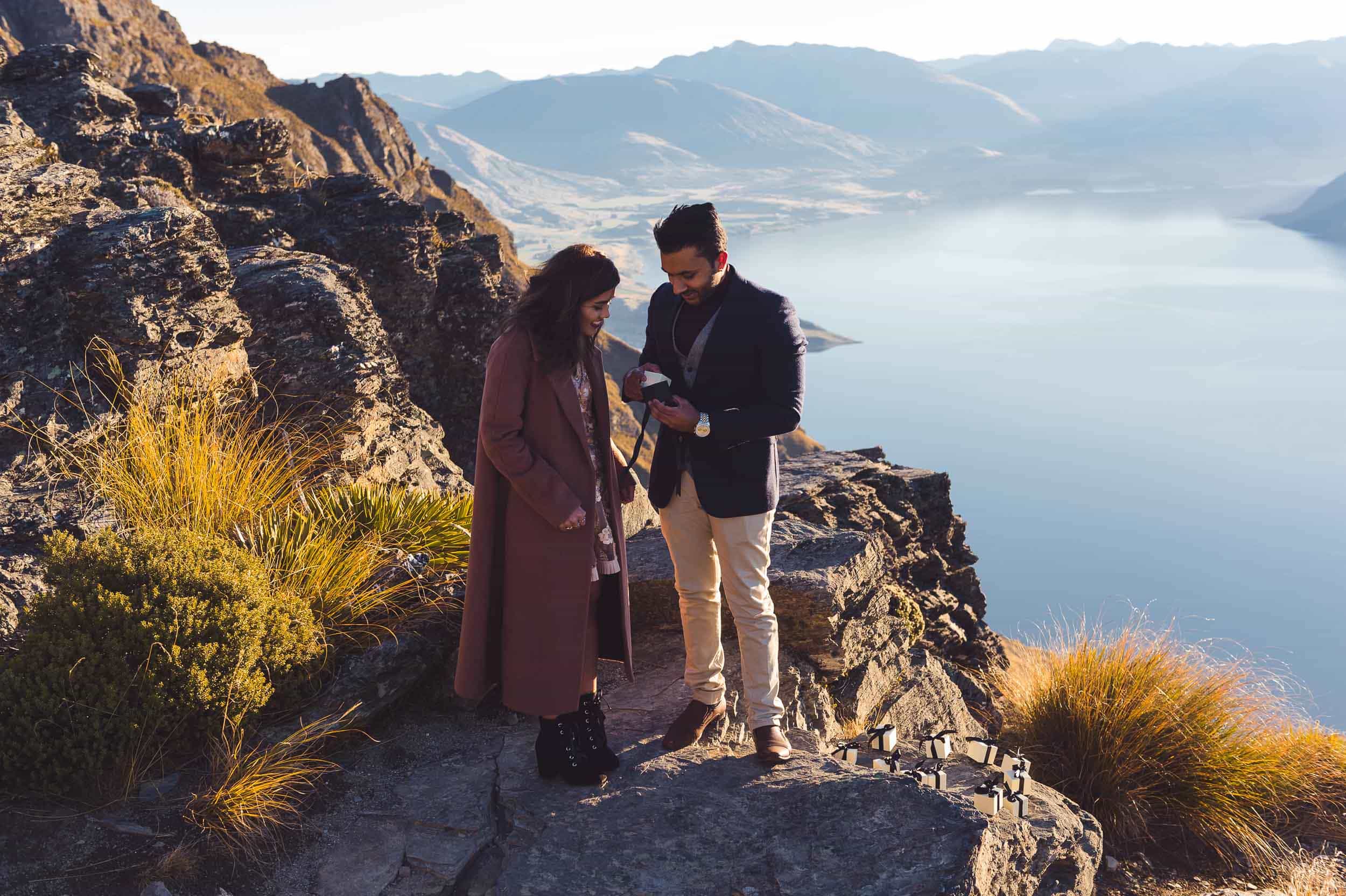 After the 12 boxes had all been opened and appreciated by Sujata, Roshan pulled out a 13th box that he had in his pocket. It was at this point that he dropped to one knee and proposed to Sujata.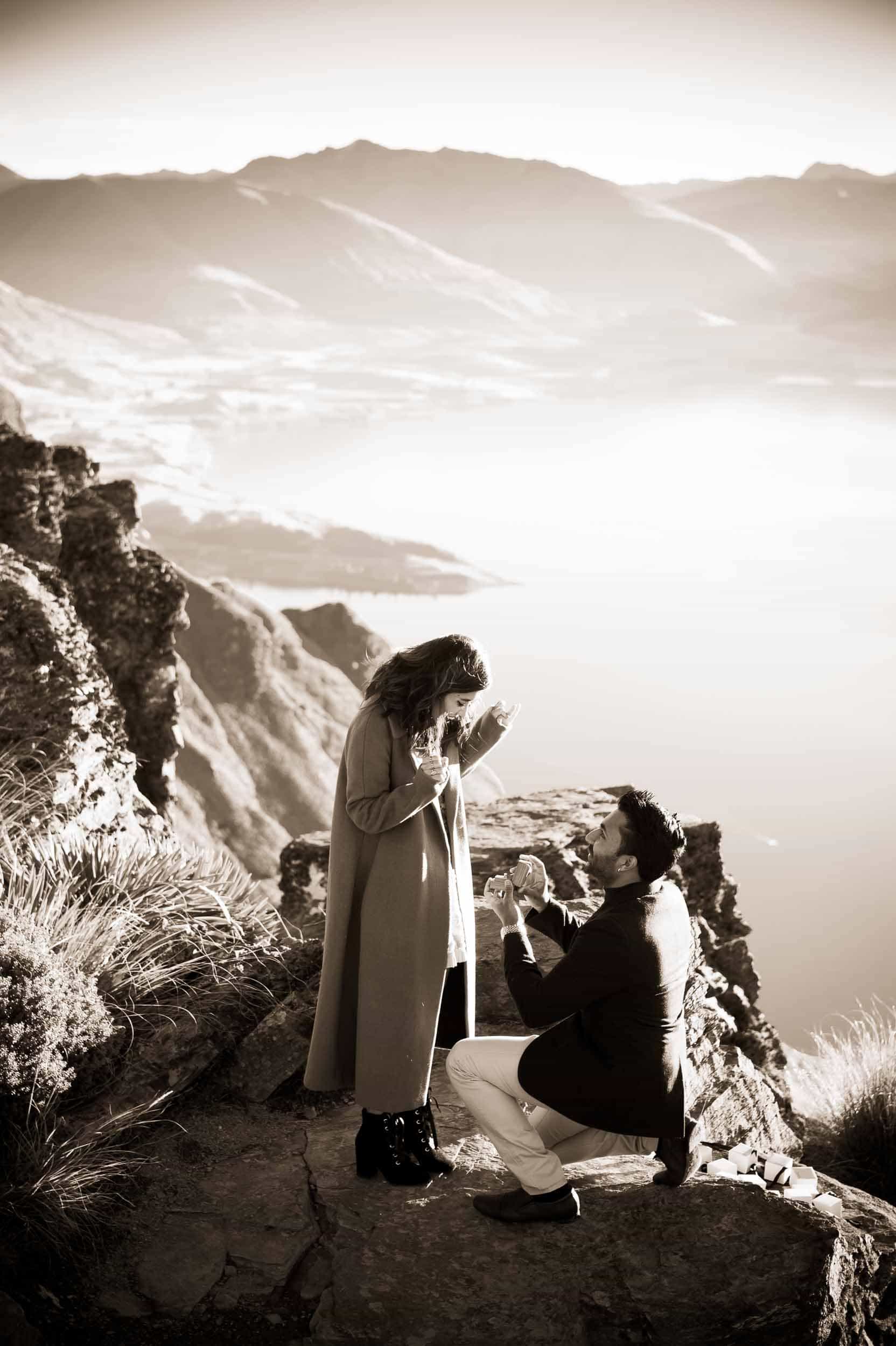 She said "Yes!".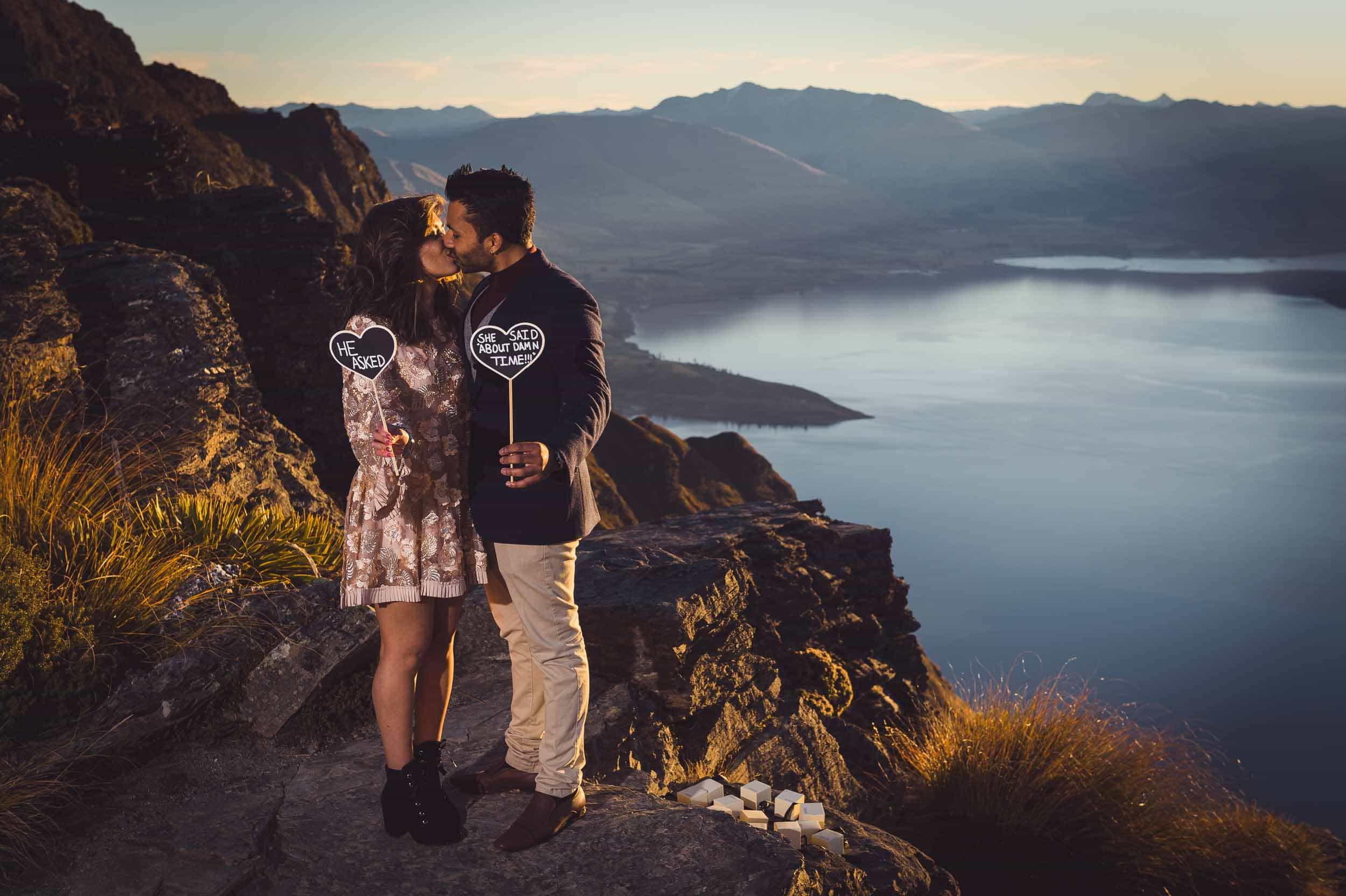 Whereupon Roshan whipped out an Indian acoustic guitar and serenaded his fiance in the last light of the setting sun on top of Cecil Peak.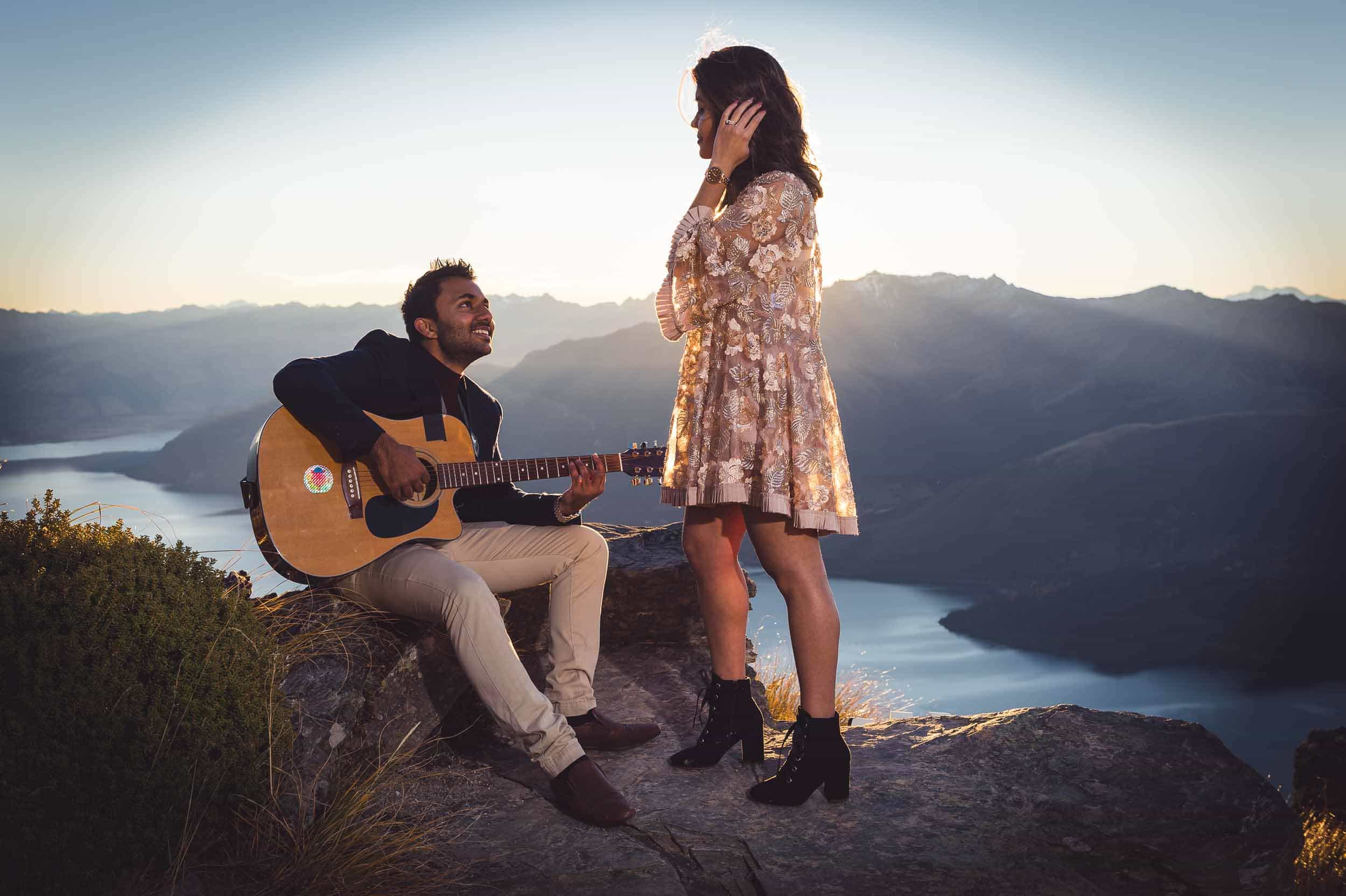 What a day! Thanks Roshan and Sujata for allowing me to share in such a special moment! Your photos look gorgeous!!
P.S. If you liked this, you might also find the following Blog Posts interesting;
Rustam & Harustat's Surprise Queenstown Heli Proposal
Surprise Queenstown Heli Proposal Photo Shoot – How To Pull It Off
Roshan + Sujata | Surprise Queenstown Heli Proposal
How to Pull Off the Most Romantic Queenstown Engagement EVER (With Photos!)