So, you're planning a Queenstown Wedding and you know you need to book a Venue and a bunch of Vendors. But there are just so many things on your to-do list, it's hard to know where (and when) to start and which vendors to book first. No sweat, here comes the cavalry!
Below is a complete run-down of which Vendors (including the Venue) to book first and how far out from your Wedding date. (Stay tuned for updates. In the next week or two, I will update this blog post to include email templates and some general wedding planning tips for each Vendor Category to help you get your Wedding Vendors booked).
How far in advance should you start booking your Venue & Vendors?
There are a lot of factors that will influence how far in advance you need to start booking your Venue and Vendors. Here are some important things to take into consideration when deciding when to start booking Venues and Vendors;
Saturday is by far the most popular day of the week for Queenstown Weddings. So, if you're planning a Saturday wedding you want to lean towards the early side when it comes to booking your Venue & Vendors. If you're planning a Sunday or weekday wedding, many of your Vendors and possibly also your Venue will likely have much better availability. So you should be able to book later if you're planning a week-day wedding.
The time of year you are planning to have your wedding is also a big factor. For me my busiest month of the year has been April (NZ autumn) the past 2 years. As far as winter goes, August is also very busy. But my key months are January, Febuary and March. If you are planning to get married in Queenstown between say December and April, definitely try to book things sooner rather than later. If you're getting married sometime between May and November, you can probably afford to book a little later.
Is your wedding on a holiday weekend? Is it happening at the same time as any major local events (eg Winter Festival, the Arrowtown Autumn Festival etc). If it is, this can have a major impact on things like accommodation and rental cars and may affect your Venue and Vendors as well.
Do you have your heart set on one of Queenstown's most popular Venues or Vendors? If so and you're planning a Saturday wedding, you may need to book 2 years in advance or more. To a lesser extent, the same is true of the most popular Queenstown Vendors. Also, if you're booking a super well known Venue you will often end up booking some of Queenstown's most popular Vendors. For some reason this just seems to be the way it works. I work with the same Vendors at the majority of weddings and there are many Vendors I never work with. So, if you've chosen a super popular Venue, don't be surprised if availability for the Vendors you end up leaning towards is also very tight.
To sum up…
If you're planning a Saturday wedding in summer at one of Queenstown's more popular wedding venues (eg Stoneridge Estate, NZ High Country etc), I would recommend you at least book your Venue and Top 3 Vendors (see below) 18 – 24 months before your Wedding Date. If you're planning a week-day wedding in autumn, winter or spring on the other hand, 6 – 12 months before hand should be sufficient.
Keep in mind that, if you have locked in your date 100%, it's never really too soon to start booking Venue and Vendors. But you want to be sure because most Venues and Vendors will have a non-refundable deposit required to book.
Ok, but who/what are these "Top 3 Vendors" and who should I book when? I'm glad you asked because…
Which Vendors should you book first? Or should you book the Venue first?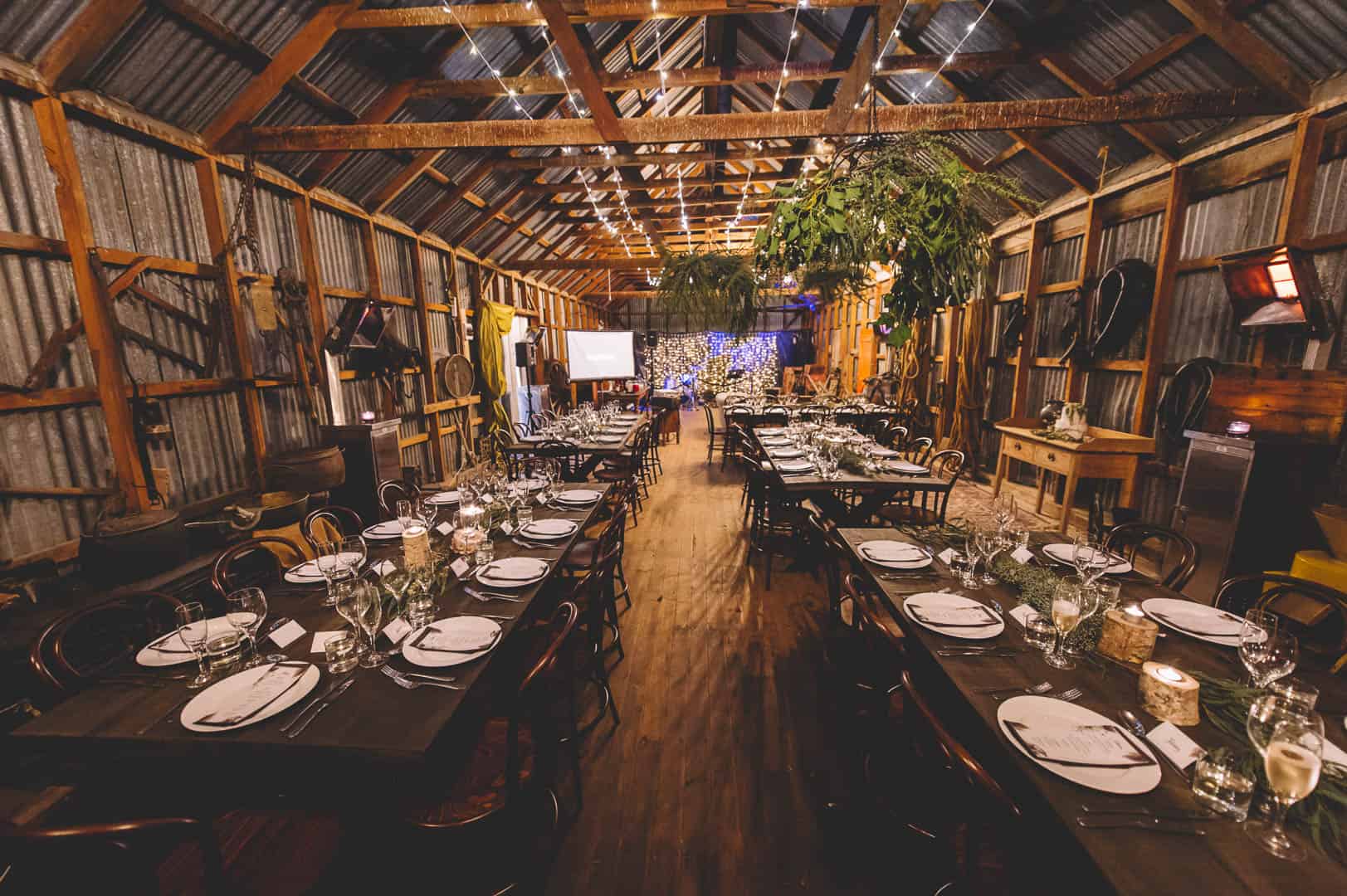 Here is a suggested Timeline for when to do what when it comes to booking your Wedding Venue and Vendors. Starting to book 12 months out from the Wedding Date as per this Timeline should be pretty safe if you're planning a medium size Saturday wedding in Summer. Is your wedding on a public holiday or during a major Queenstown event? Do you have a huge wedding party? Do you have your heart set on one of Queenstown's most popular Venues or Vendors? If so, you probably want to start booking things 18 – 24 months before the Wedding Date. (Keep in mind, there's really no such thing as booking your Vendors too early if you're 100% certain of your date and Vendor choice).
Ok, with that all said, let's take a look at the Wedding Booking Checklist so you can start attacking the wedding planning and get some awesome Queenstown Wedding Vendors booked!
AS SOON AS YOU'RE ENGAGED OR READY TO START PLANNING YOUR WEDDING…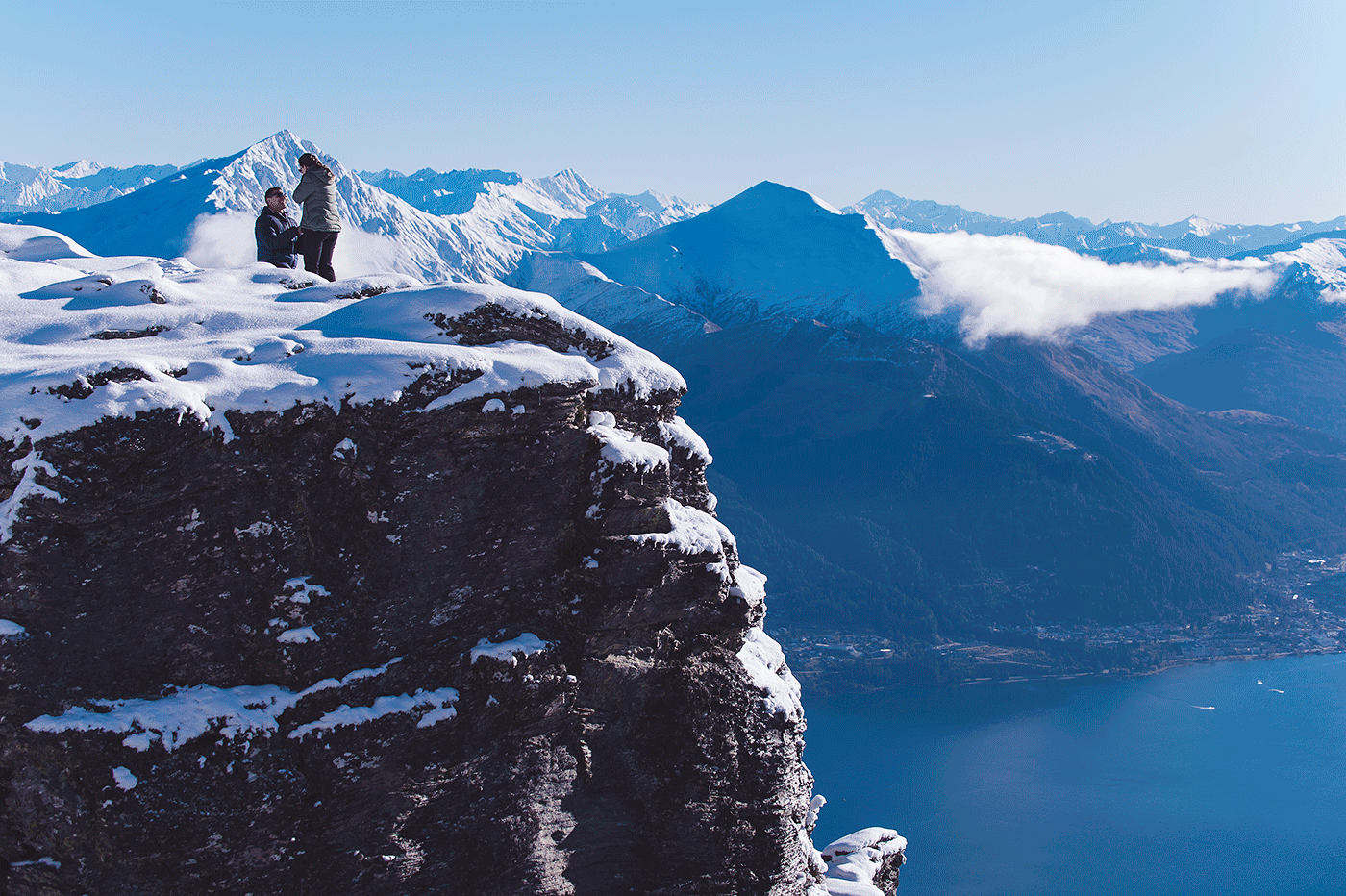 Sit down with your S.O. and ask each other this question: "What are we really after from our Wedding Day?"
Pro Tip: One technique I use with my couples that is surprisingly effective is to ask them to describe their dream wedding in 3 words. This really helps boil it all down to the most essential ingredients. If you keep these 3 words in mind when considering Venues and Vendors as well it can really help you to choose wedding pros and a venue that are a good match for you and what your wedding day is all about.
Work out your Wedding Budget.
Pro Tip: This Wedding Budget Calculator from The Knot is pretty kick-ass when it comes to working out your Wedding Budget.
Start planning your Guest List.
Pro Tip: dialling in your Guest List can be a great way of eliminating Venue options early on. "Why would I want to ELIMINATE venue options you ask?". Well, if you invite 100 people and you figure roughly 80 will end up coming you are wasting your time pining after that intimate little restaurant that can only handle 30 for a seated reception. You will be overwhelmed with options when planning your wedding. Anything that helps you eliminate irrelevant distractions will help you make progress in your wedding planning.
Pick potential wedding dates.
Pro Tip: check with important family members/guests for date clashes. Also check for popular events happening in Queenstown around/on your wedding date. Also, figure out if there is a particular day of the week you prefer to have your wedding on.
Start researching Wedding Venues/Ceremony Locations.
Research stationers/print services for your Invitations and Save The Dates.
Throw an Engagement Party.
12 MONTHS BEFORE THE WEDDING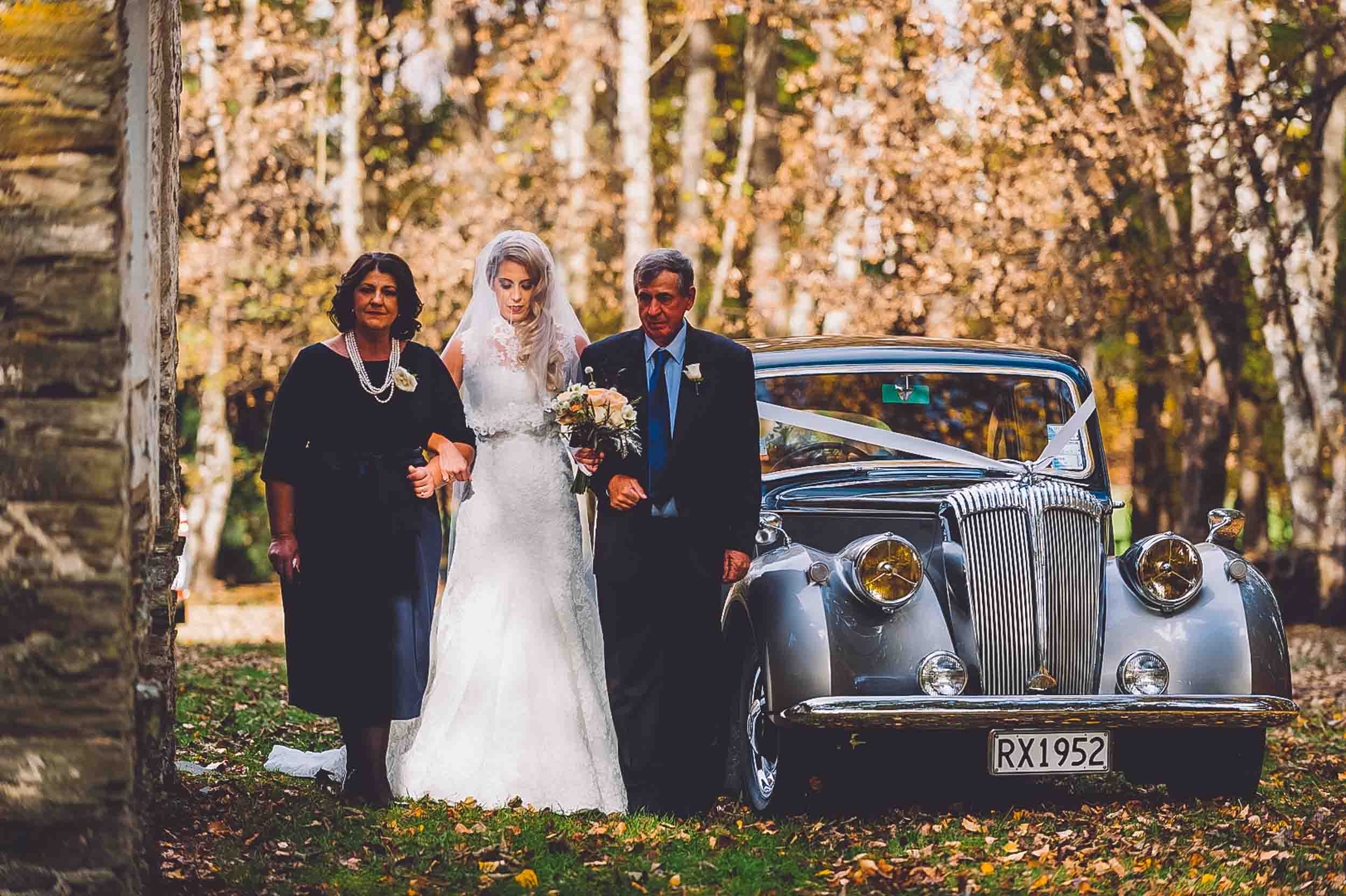 Research and consider hiring a Wedding Planner.
There aren't that many Wedding Planners in Queenstown so you want to get in quick. Also, your Wedding Planner plays such a big role in which Venue/Vendors you book and can also potentially save you some $$$ on every Vendor and Venue they book for you. So you want to have them on board and guiding you before you book anything.
Book your Wedding Venue.
And if it's a super popular Venue and you're planning a Saturday wedding, you might need to book as early as 2 years before your wedding date. Popular Queenstown Wedding Vendors often have very limited availability unless you are booking a long time in advance. Usually, it's much harder to find a date when your Dream Venue is available than it is to do the same with your top preferred Vendors. So, it makes sense to start with your Venue. Once you book your Venue and lock in your date, that is a major piece of the Wedding Planning Jigsaw Puzzle sorted. After that, the rest of the smaller pieces will be much easier because it will become immediately apparent whether or not they fit into your jigsaw puzzle.
Reserve accommodation for yourselves/out-of-town guests.
Once you have your Venue confirmed your date is locked in. So the sooner you book your accommodation the more choice you will have and hopefully the more money you will save.
Look into wedding insurance.
Decide what type of entertainment you want for your Ceremony, Reception and First Dance/dancing.
Start your Wedding Dress research.
Send your Save The Date cards.
It's especially important to get these out early if you're planning a destination wedding or your wedding date is at a particularly busy time of year.
Pop the Question to your Maid Of Honour and Best Man.
Pop the Question to your Bridesmaids and Groomsmen.
And don't forget about any Flower Girls, Page Boys and the person walking one of you down the aisle.
Enlist any family/friends for any assistance/DIY magic etc.
10 MONTHS BEFORE THE WEDDING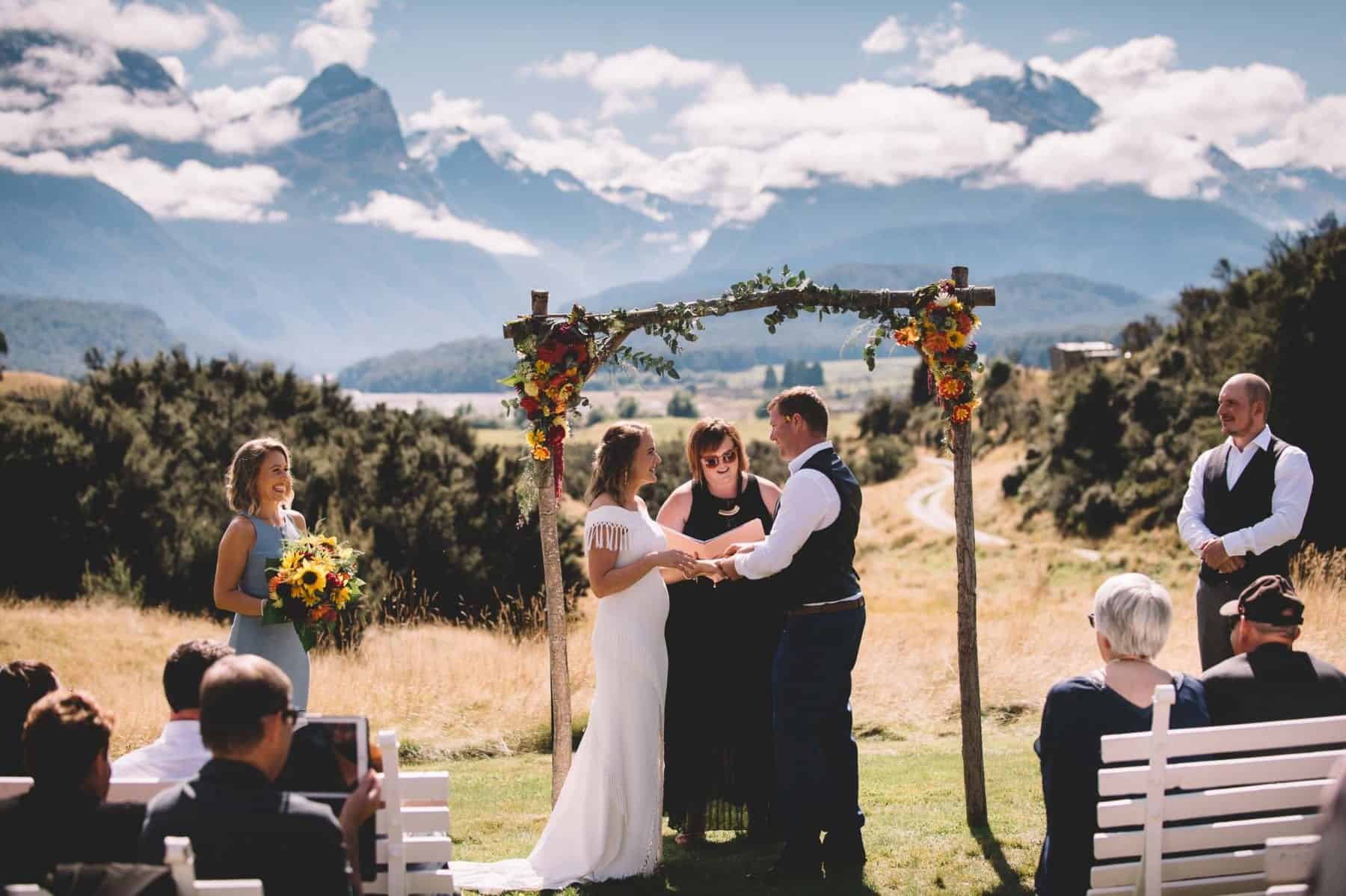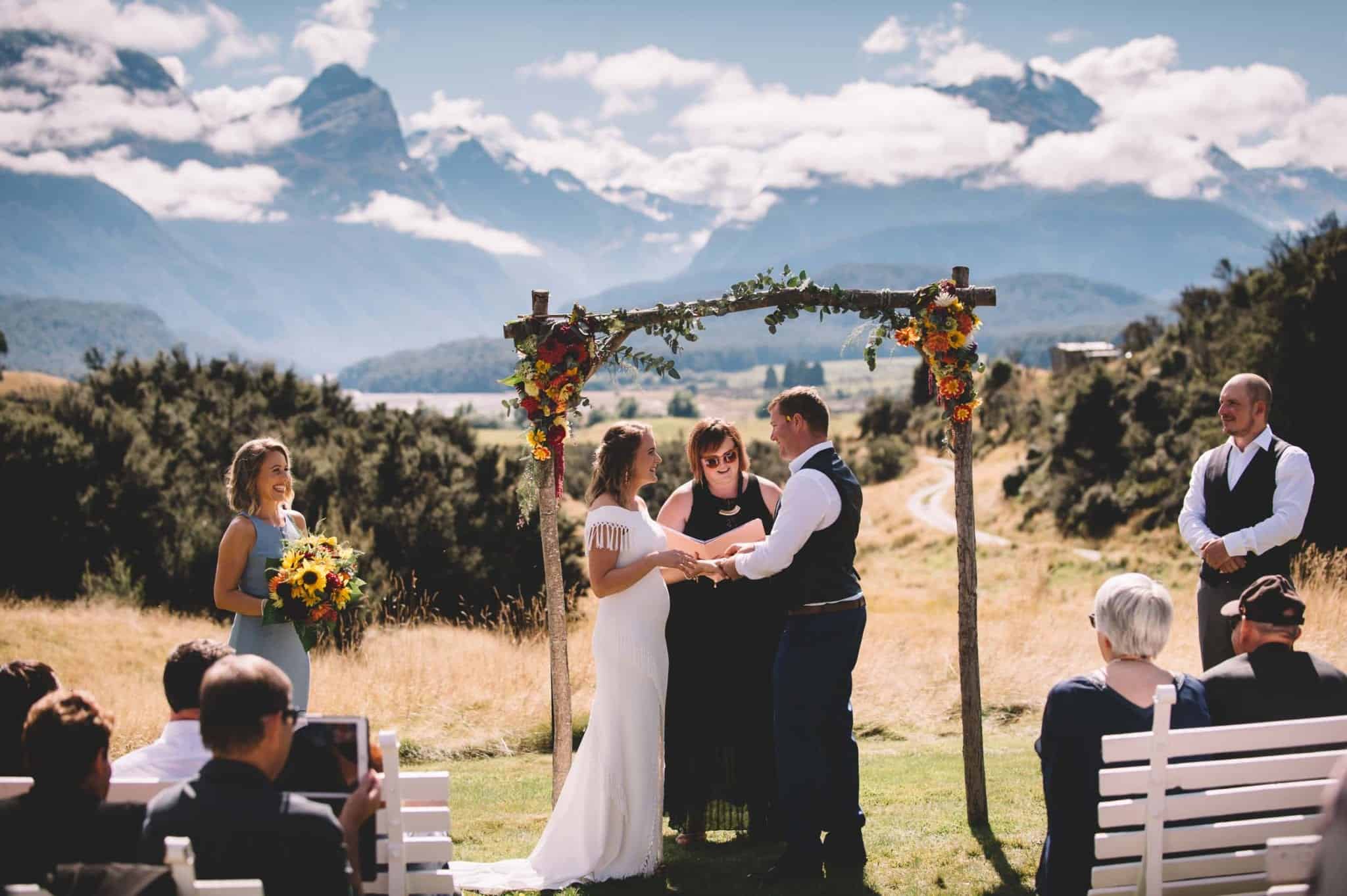 Book your flights.
You might not necessarily book your flights immediately 12 months before the wedding. But you can save yourself a lot of money if you start watching for cheap flights from a year out. Be patient but don't let any killer deals go by in case you end up missing out.
Book your Wedding Photographer.
The busiest Queenstown Wedding Photographers can get totally booked out over a year in advance. (When I say "totally booked out" keep in mind that they won't be shooting a wedding every day. That would kill most of us. What it means is that they have so many bookings in the given month that they can't accept any more bookings or they won't be able to keep up with all the editing, pre-pro and post-production that goes with each and every wedding).
Oh, and in case you just randomly stumbled on this post mid-Google and haven't figured it out yet…yes, I am a Queenstown Wedding Photographer. You can check out my Wedding Portfolio here. If you like what you see, get in touch here and let's have a chat. Or you can email me at patrick@fallon.co.nz or give me a bell on +64(0)21737356 if you prefer.
Book your Wedding Videographer.
Ideally, you want your Wedding Photographer and Videographer to have worked together before and to enjoy working together. It's also hugely beneficial for everybody if you can come up with a plan of attack for photos/video/the day that works for your Photographer as well as your Videographer. If your two shooters don't share a common vision and game plan it will mean twice as much work for you two, less effective shooting time for both shooters and a much less relaxed wedding day. This is why I suggest booking your Photographer and Videographer around about the same time. That way, in an ideal word, early on when you are talking about photos and the plan for the day you can get the videographer involved as well. Hopefully you can come up with a plan that works for everybody. (Some photographers will hate that I said this. But personally, I find working with videographers means I have to shoot more candidly and I often end up getting shots my couples love that I probably would never have shot if it wasn't for the videographer and "sharing" the couple.
Book your Wedding Caterer.
If you aren't hiring a Wedding Planner then your caterer is often your best source of advice when it comes to the Reception. Often they can provide really invaluable Reception planning advice so it's good to have them onboard earlier rather than later.
Make sure your passports are up to date.
Obviously, this is only if you're planning an international destination wedding (or a honeymoon to recover overseas afterwards!).
8 MONTHS BEFORE THE WEDDING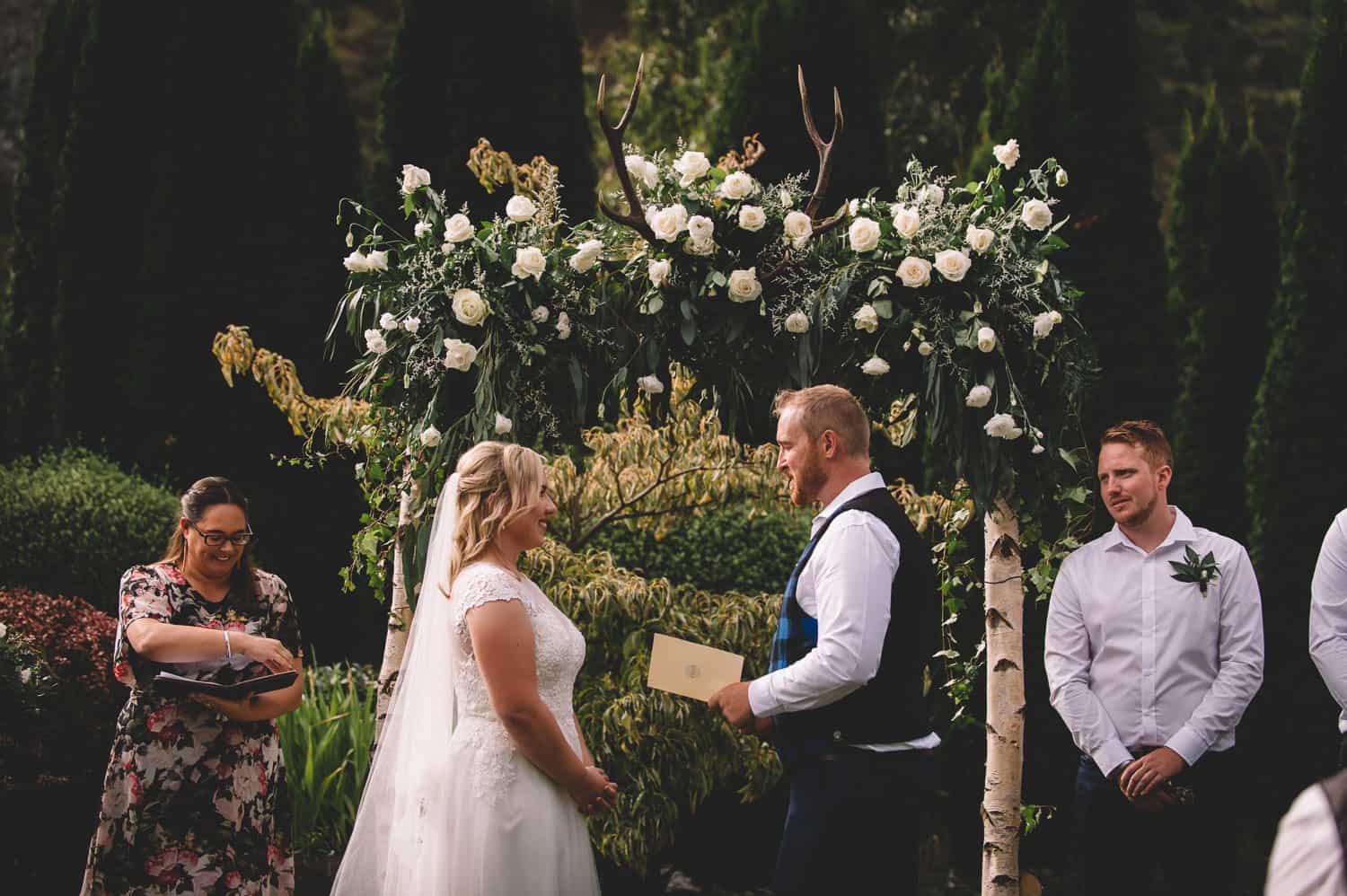 Book your Wedding Celebrant .
Your Celebrant will spend less time at your wedding than potentially any other Vendor. But, because they play such a central role their personality has a massive impact on how your wedding day feels to both you and your guests. Some Celebrants may accept more than one wedding booking on the same date if the timing works. Some won't. So, if you have your heart set on a particular Wedding Celebrant…at the risk of repeating myself, get in sooner rather than later.
Book the Band / D.J..
Musical taste is an intensely personal thing and popular wedding bands like Freefall or LA Social get booked well in advance. So get in early.
Find your Dream Wedding Dress.
Book your Florist.
Buy Wedding Rings.
Launch your Wedding Website.
Start planning your Honeymoon.
Start planning your Hen and Stag parties.
7 MONTHS BEFORE THE WEDDING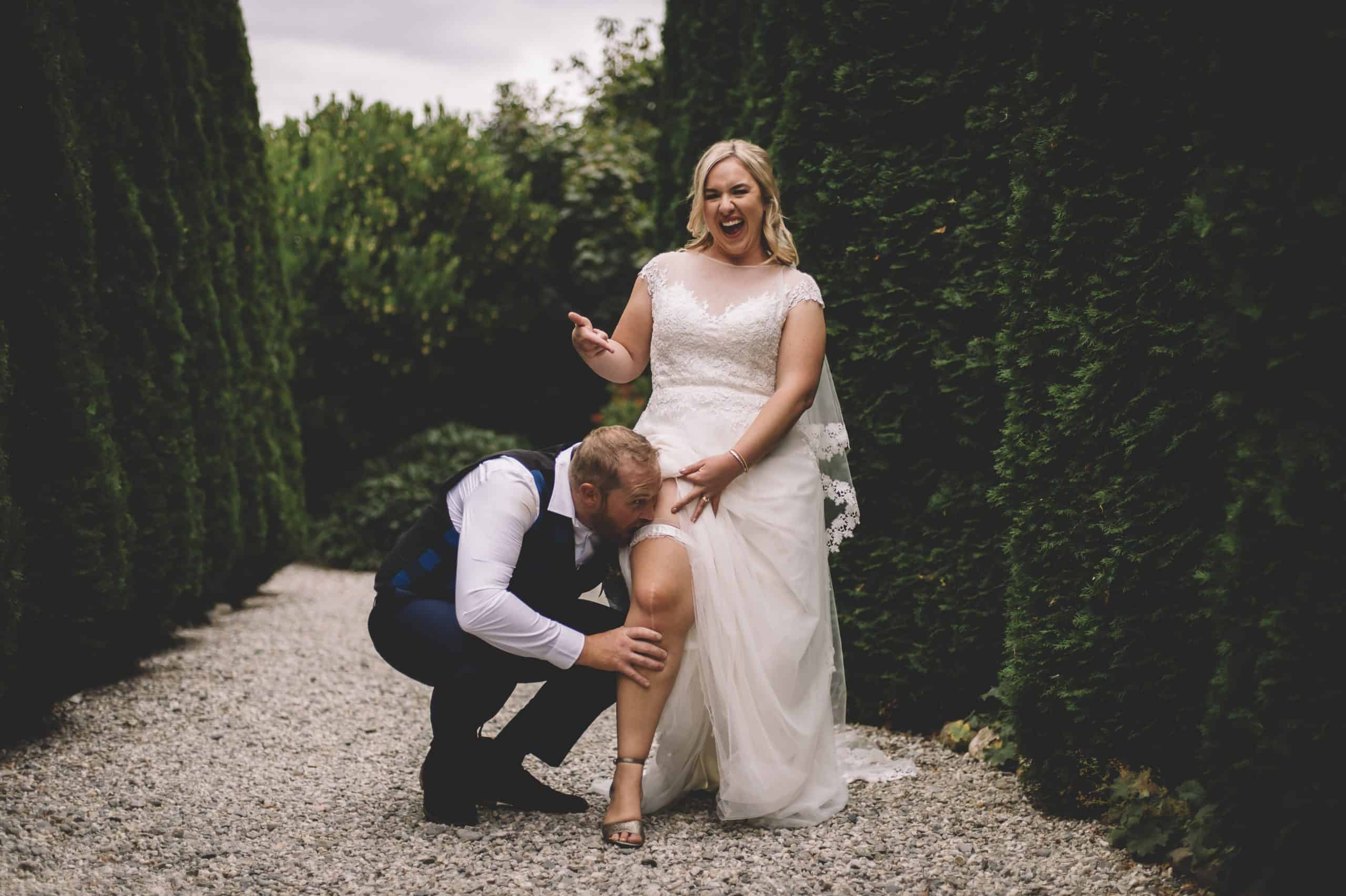 Arrange Cake.
Arrange Bridesmaid's dresses.
Tee up Honeymoon travel consultant.
Sort Stationer for the Invitations.
Come up with a hashtag for your wedding.
6 MONTHS BEFORE THE WEDDING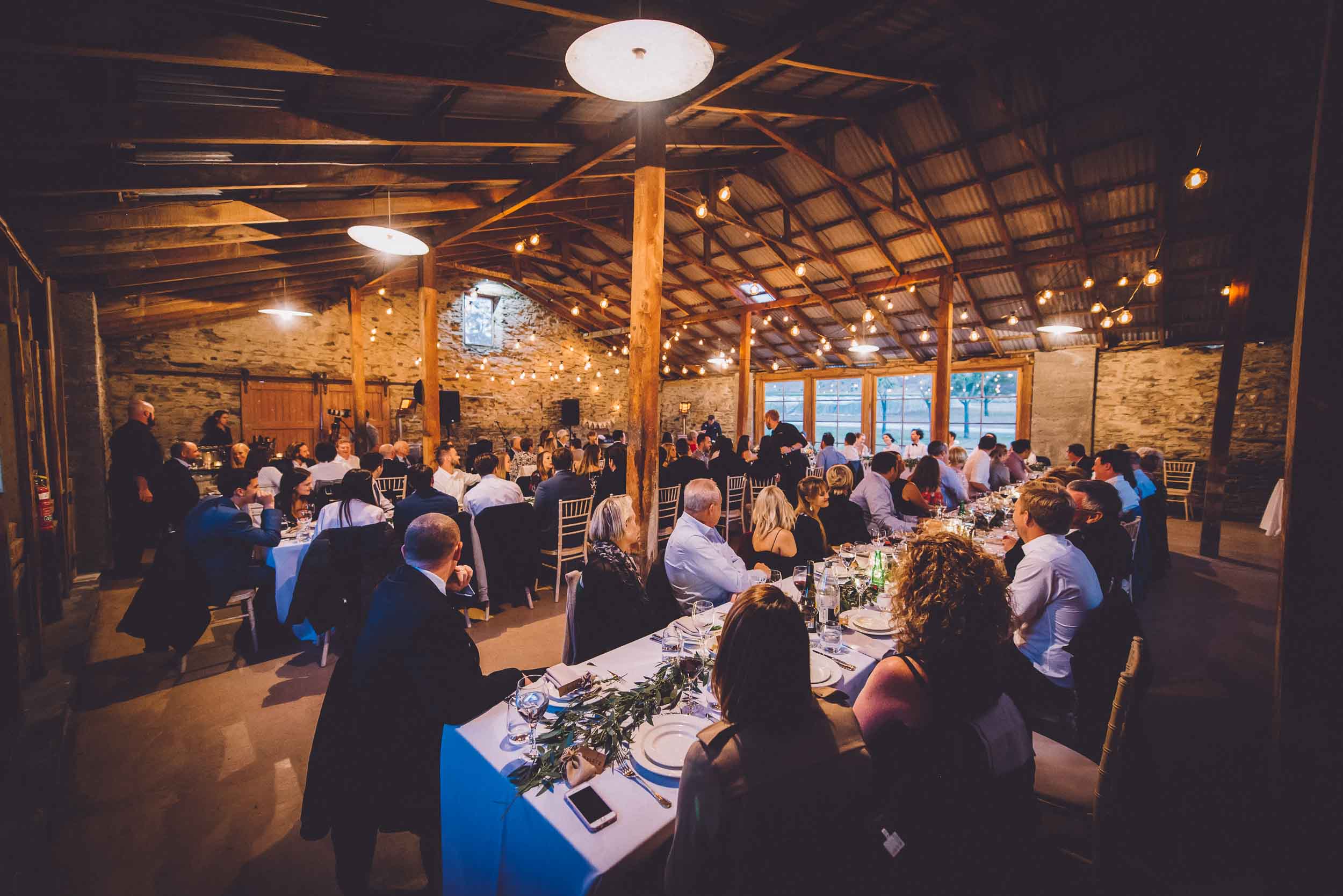 Organise a Makeup Trial and book a Makeup Artist.
Organise a Hair Trial and book a Hair Stylist.
Arrange the decor and other rental.
Rent/buy the groomsmen's suits.
Sort out the legal paperwork with your Celebrant.
Sort any needed Accessories.
Book Transportation.
Start gathering addresses for the guest list.
Arrange travel vaccinations if necessary.
Sort out whether you're going to rent or travel with the kid car-seat/s.
Look into babysitting for your wedding night.
3 MONTHS BEFORE THE WEDDING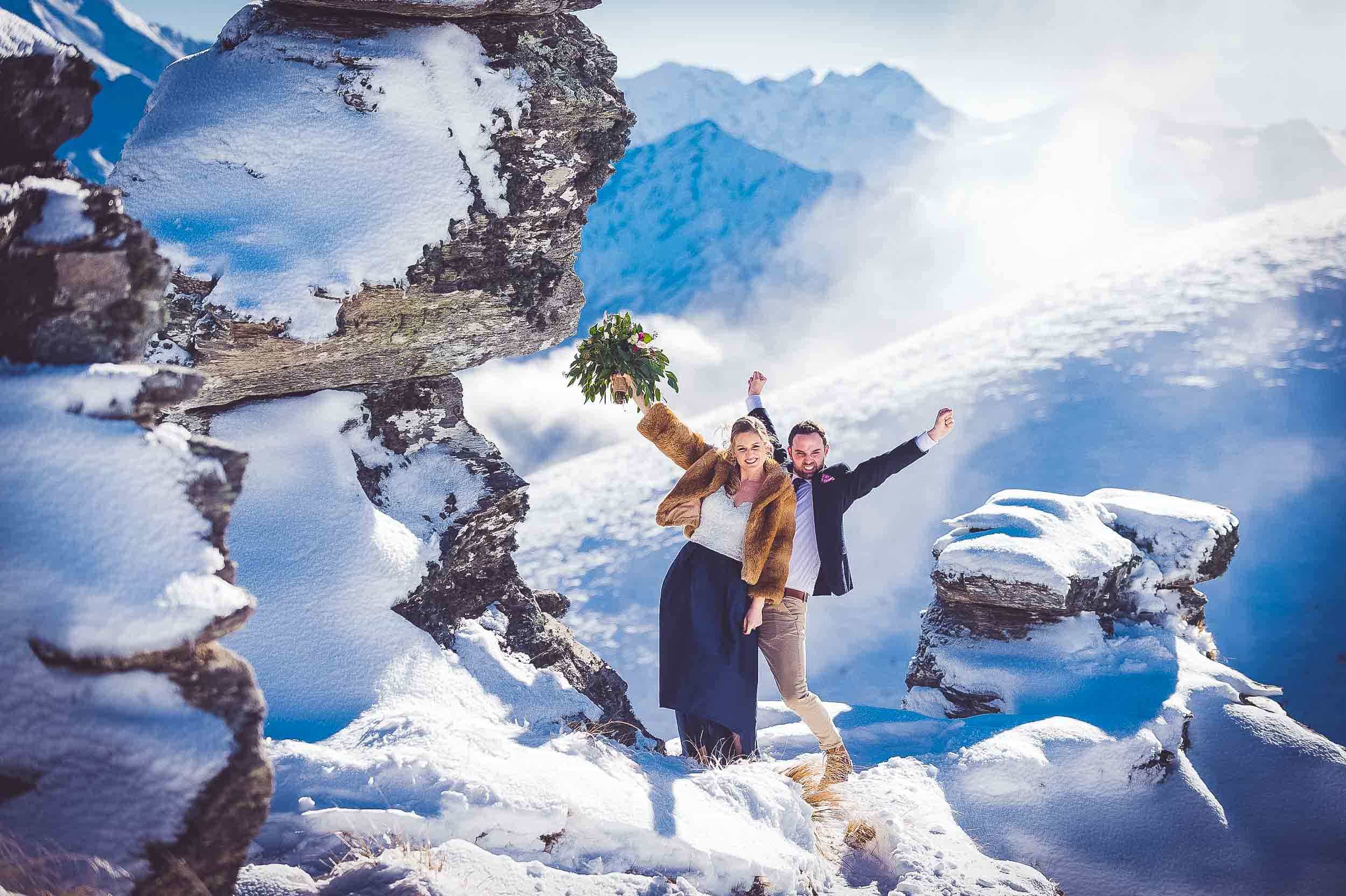 Send Invitations to guests.
Attend dress fittings.
Organise gifts for parents, bridesmaids, groomsmen and each other.
Buy shoes, accessories, hair-pieces, bow ties etc.
(Allow longer if you're ordering online).
Organise outfits for flower girls or page boys
Have a menu tasting with your venue or caterer
4 WEEKS BEFORE THE WEDDING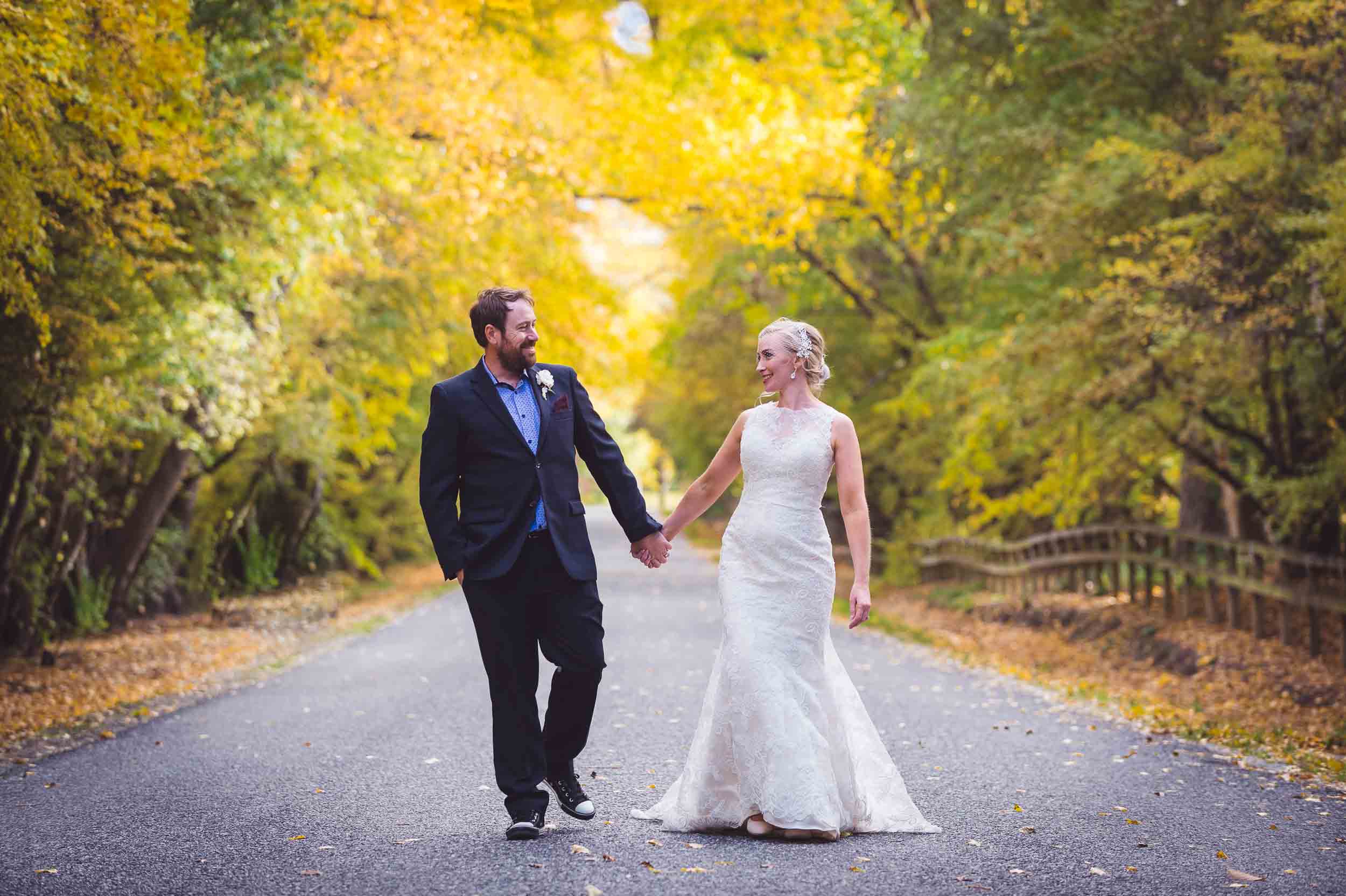 Have final wedding dress fitting.
Make any last-minute adjustments with suppliers.
Finalise details for, and order mass booklets/order of ceremony.
Complete any wedding DIY or craft projects.
Review final RSVP list and call any guests who have not yet responded.
2 WEEKS BEFORE THE WEDDING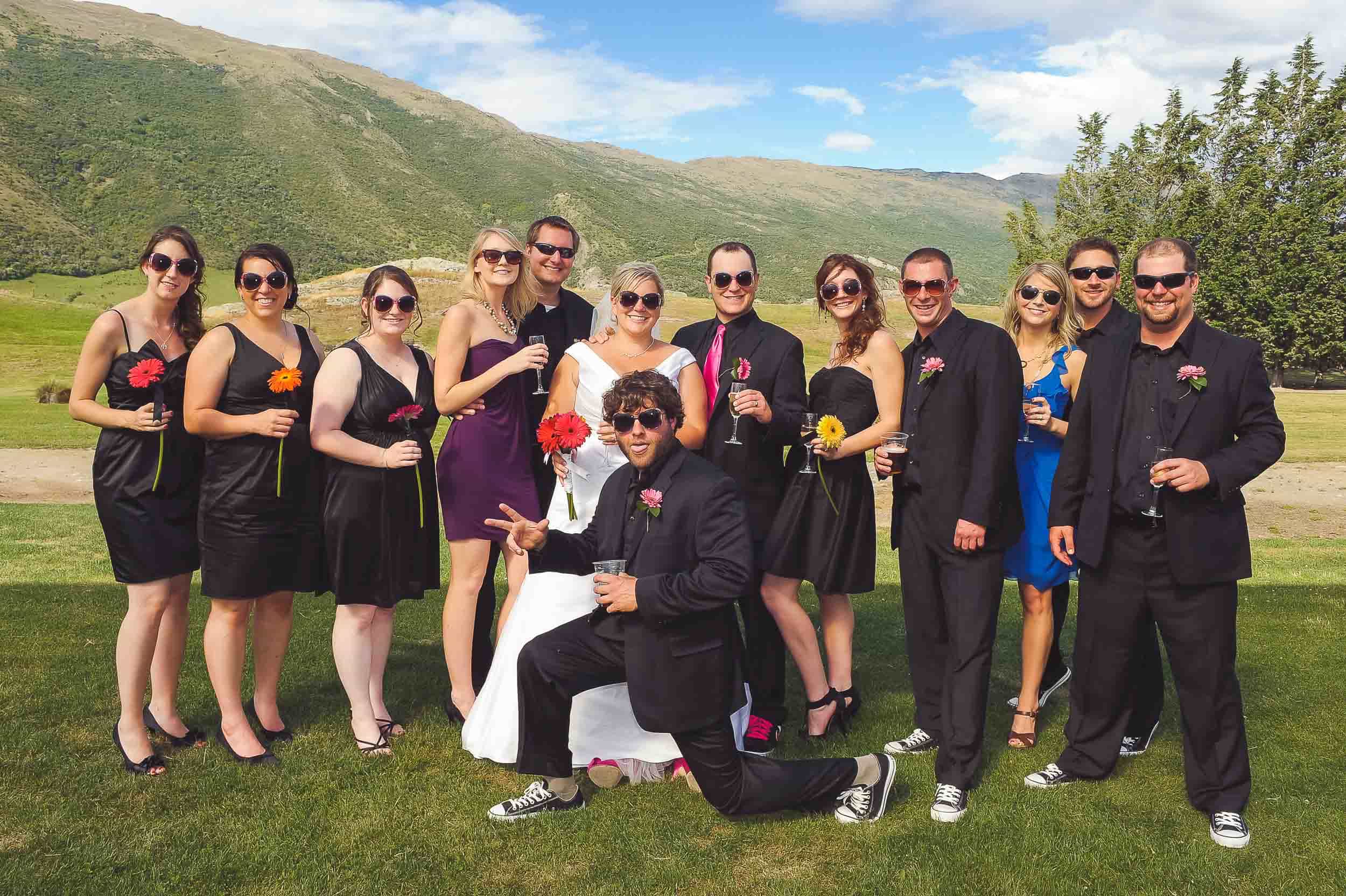 Finalise and deliver "must have" shot list to photographer and videographer.
Include who should be in the family/group photos and what time and where they will be taken.
Pro Tip#1: In my opinion, any Wedding Photographer worth their salt will be proactive and send you a list of popular/typical family photo combinations. Then you just need to fine-tune/add to this list as necessary. Personally, I like to have a brief description for each combination plus the first names of the individuals in the photo. Eg "Bride & Groom plus Bride's immediate family (Bert, Nancy, Cyril, and Egbert)".
Pro Tip #2: Put the family/group photos in the right order for maximum efficiency. Again, this is something your Photographer should take care of for you as they have the most experience with this. Make sure any photos including "super youngies" or "super oldies" happen as soon as possible after the ceremony. Otherwise, these important people may be asleep/grumpy/have gone home already.
Pro Tip #3: How well/badly the Family/group Photos go will have a huge impact on the rest of your wedding day and photos. If it takes too long or the photographer is stressed/grumpy, the bridal party can literally be over photos before the photographer has taken a single photo of them or the bride and groom. Conversely, Family Photos done fast and fun can really set the tone for the rest of the photos/day and result in much more relaxed, natural and beautiful Wedding Photos.
Give venue/caterer final guest head -count.
Create your table plan.
1 WEEK BEFORE THE WEDDING
Supply wedding coordinator with a list of supplier requests.
Eg a table for the DJ or setup space needed by florist.
Print place cards.
Call all wedding suppliers to confirm arrangements,
Create a timetable for the day.
Give ceremony and reception site managers a schedule of vendor delivery and setup times, plus contact numbers.
Get manicure, massage, waxing & all your preening and prep.
Do full wedding dress rehearsal from underwear to veil.
Pack for the honeymoon.
Stop wearing sunglasses.
Craziest piece of wedding advice ever, I know. But if you stop wearing sunnies a week before your wedding you are (a) less likely to have a sunglass tan and (b) you won't be squinting the whole way through the ceremony and during all your wedding photos.
3 DAYS BEFORE THE WEDDING
Make last minute changes to table plan if necessary.
Grooms: Go for final fitting and pick up your formalwear.
Grooms: Ask the best man to make sure all groomsmen attend fittings and pick up their outfits.
Confirm pick-up times with wedding car company.
Reconfirm final details with all vendors. Discuss any necessary last-minute substitutions.
Print off a sheet with the running order for the day, and the main suppliers' contact details, give copies to your best man and maid of honour.
Make sure the groomsmen know how to tie a Double Windsor and put the button-holes on properly.
1 DAY BEFORE THE WEDDING
Drop off place cards, table cards, menus, favours, table plan to reception coordinator
Provide all wedding vendors with an emergency phone number to call on the day of the wedding.
Sort out payment of any outstanding balances due.
Enlist a trusted helper to make sure the cake is on track to be delivered to the reception venue/wherever it's meant to go.
Wedding rehearsal with your Bridal Party and Celebrant.
Get a good night's sleep!
ON THE WEDDING DAY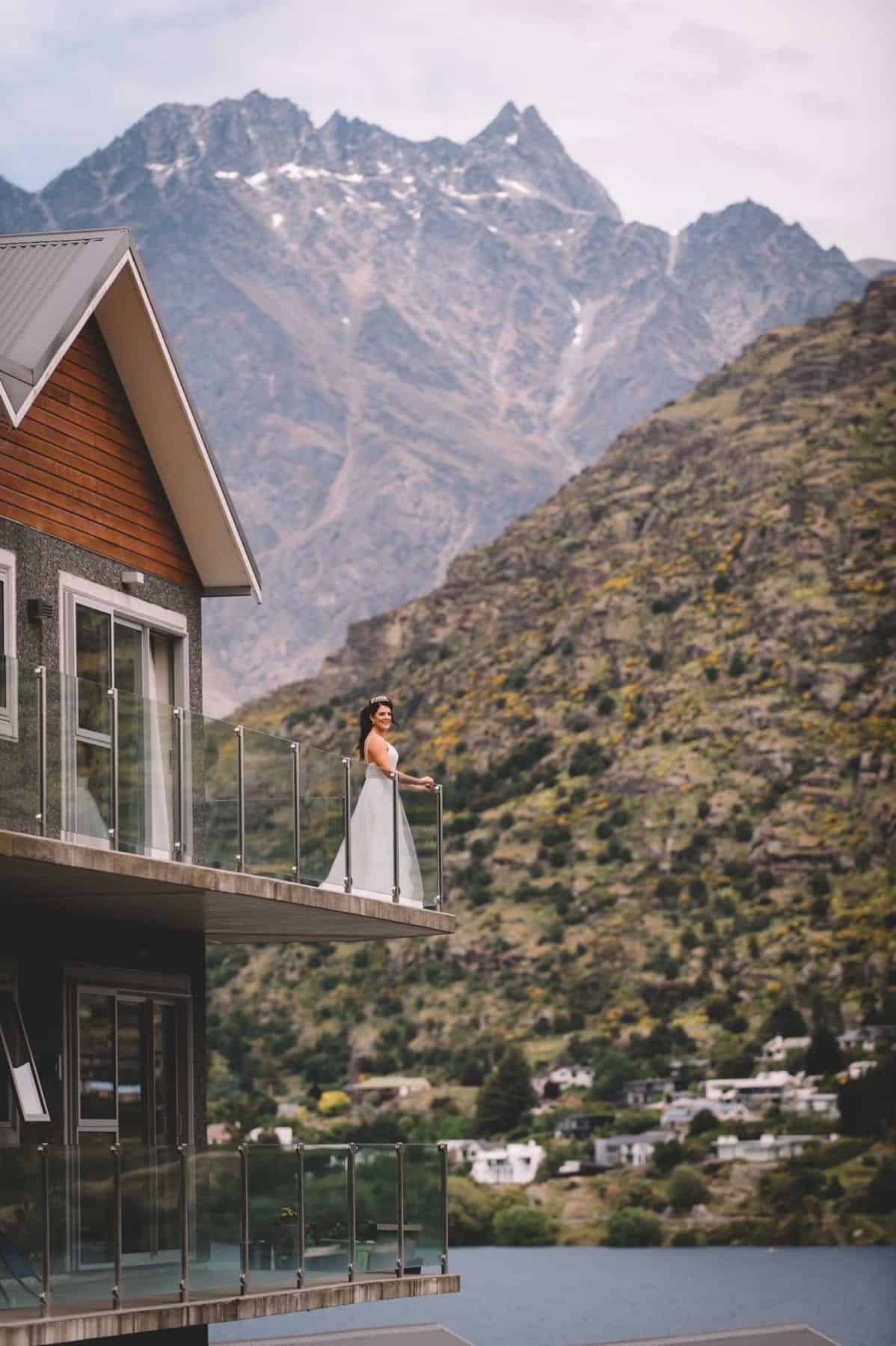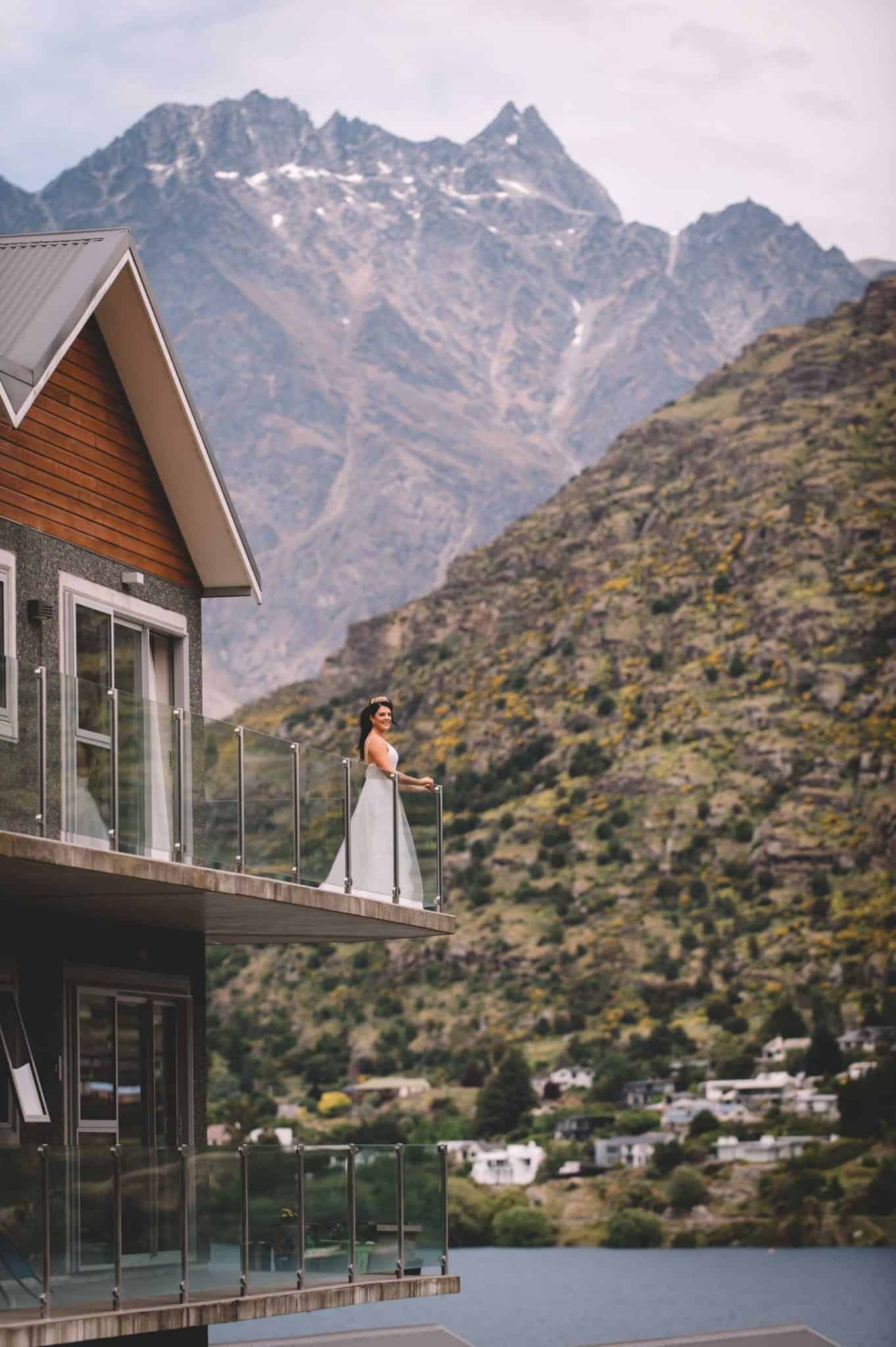 Give the gifts for your parents to the best man/bridesmaid for after the speeches
Flowers delivered to where the bride is getting ready – buttonholes may need to be brought to the guys
Give wedding bands to the best man to hold during the ceremony
Give best man the officiant's fee envelope, to be given after the ceremony
Introduce your reception coordinator to your wedding planner (if you're having one), or bridesmaid/best man for questions or problems during the reception.
Assign a family member or attendant to be the photographer's contact so he knows who is who.
Is that a phone in your pocket or are you just pleased to see me?
(I knew that'd get your attention). Make sure the groom and groomsmen don't keep their phones in their hip pockets where they will be plainly visible.
AFTER THE WEDDING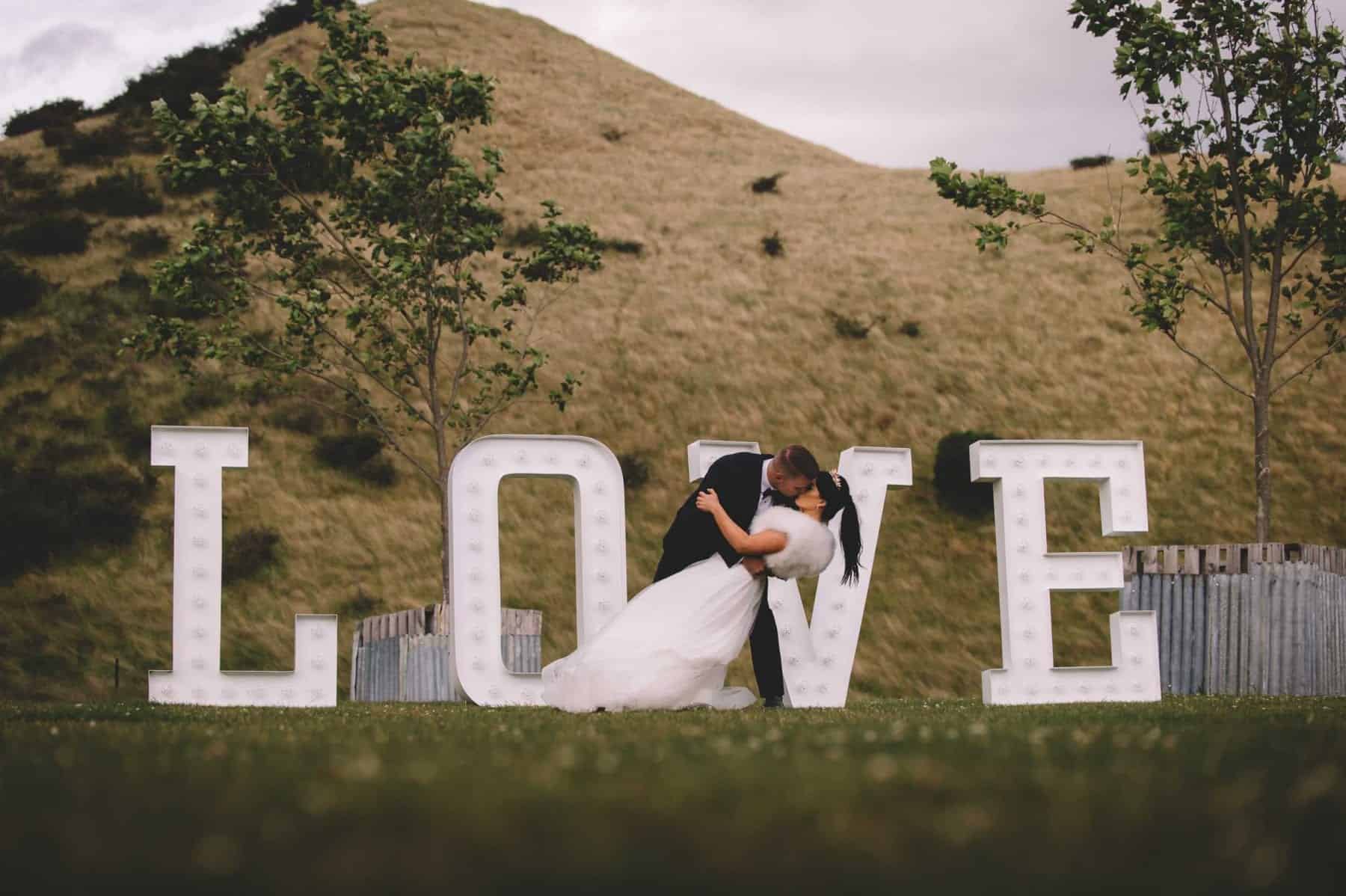 Prearrange for someone to return any rentals
Pre-plan for someone to take the wedding dress and suit for cleaning or return a rented tux to the rental shop
Write and send thank-you notes to gift-bearing guests and vendors who were especially helpful.
Collect your marriage certificate.
Put your feet up and take a well-earned rest day!
Well done – you made it to the end!! I hope you find this Queenstown Wedding Vendor Booking Checklist & Guide helpful and that you have a relaxed, natural and fun Wedding day!
Cheers, Patrick