Andrea & Pat's Autumn Thurlby Domain + Peregrine Winery Wedding has to be one of my favourite Weddings ever!
A Thurlby Domain Wedding is pretty much guaranteed to be stunning right from the start anyhow.  Especially in Autumn.  But Andrea & Pat's Big Day was more than just beautiful.  It was downright stunning – and pretty much perfect!  In fact, the whole day went without a hitch – apart from getting the hand brake stuck on the old Falcon convertible.  But more about that later…
Andrea & Pat's Wedding Day was all gorgeous weather, amazing light and just the right amount of golden autumn leaves both on the trees and on the ground.  (Couples often think it's best to have all the golden autumn leaves still on the trees and not on the ground yet.  But the truth is, from a photographer's perspective it is best to have a mix of autumn colours on the trees AND on the ground.  Unless you are shooting wide or shooting from a low position looking up, you often don't get a lot of the branches in the shot.  So it's awesome to have some golden autumn colours on the ground as well as on the trees).
Another key factor that contributed towards such a magic day had nothing to do with weather or light. the autumn colours or the Venue/location.  What was this "mystery ingredient" that gave Andrea & Pat's Thurlby Domain Autumn Wedding the X Factor?  Simple – it was Andrea & Pat themselves!  Andrea and Pat are just such lovely people.  Right from the moment I met them, I was excited about being a part of their wedding day.  Long before their Big Day and long before I knew what the weather was (probably) going to be doing, I just had this feeling Andrea & Pat's Thurlby Domain Wedding was going to be awesome.  And I was not wrong!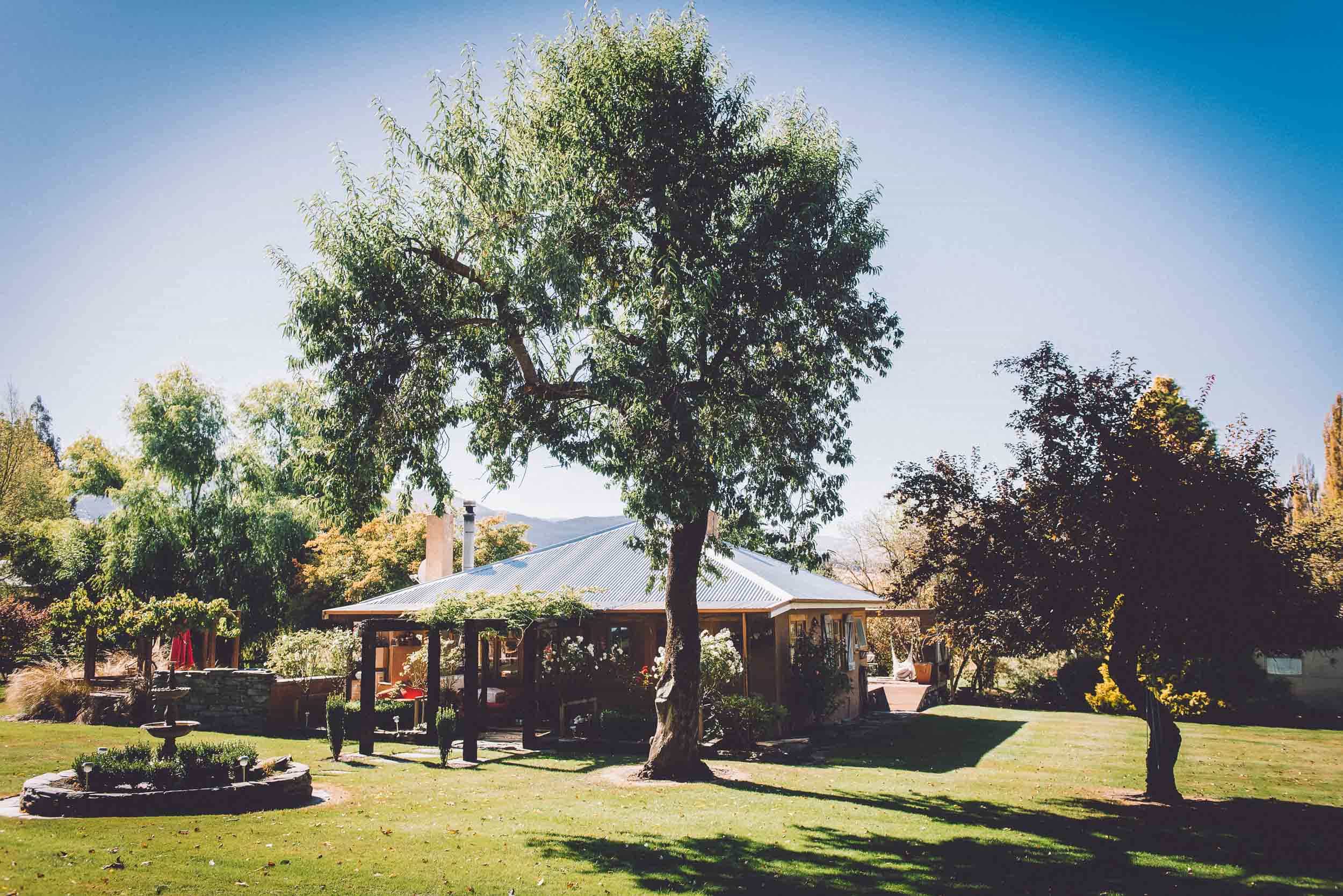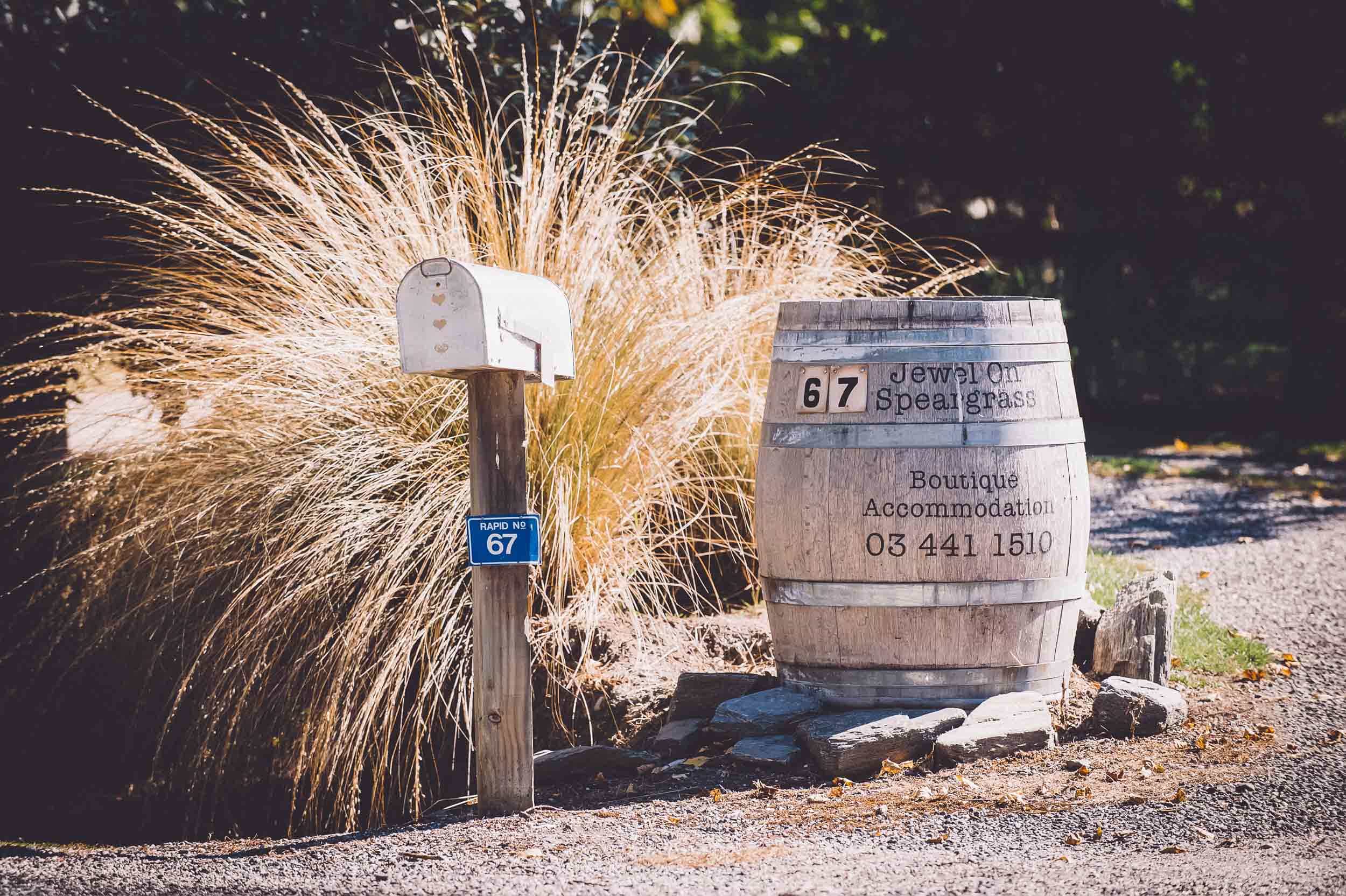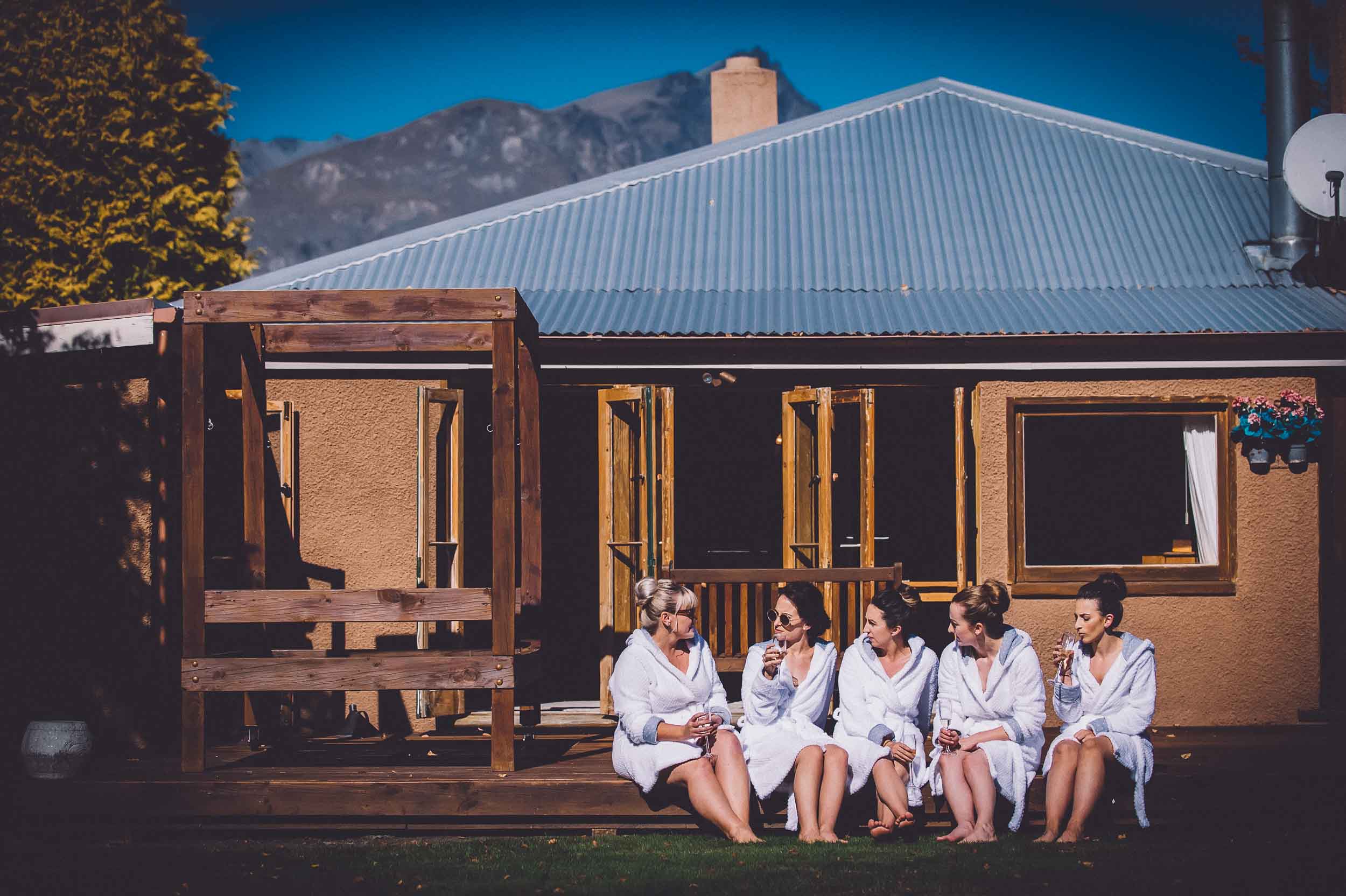 The day started with the girls getting ready right next door to Thurlby Domain at the lovely Jewel On Speargrass.  (And when I say "right next door", I mean it.  From Jewel On Speargrass you could lean over the fence and just about touch the old Stone Stables at Thurlby Domain.  So, brides getting ready at Jewel On Speargrass and having their Ceremony at the Thurlby Domain ruins can literally walk through Thurlby Domain's stunning and historic grounds).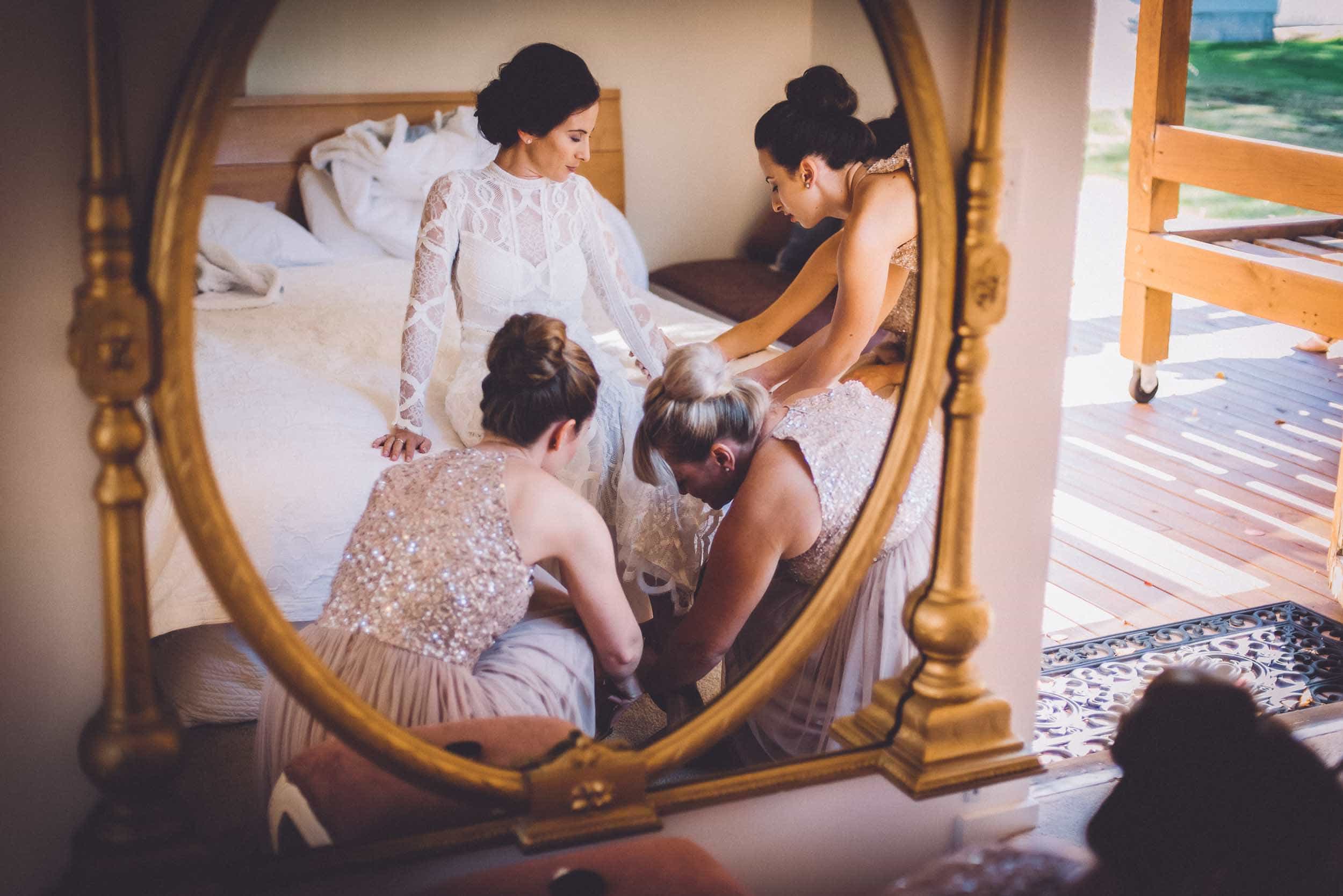 The best way I can describe Jewel On Speargrass is this – "modernised 1940s Kiwi batch/crib meets high-end boutique accommodation". (FYI a "batch" or "crib" is the term Kiwis used to describe a family "holiday home." Traditionally they were very basic and pretty rustic. In fact, "holiday hut" might be a more accurate term.  However, Jewel On Speargrass is far from basic and somehow manages to seamlessly combine vintage with simple and totally deluxe).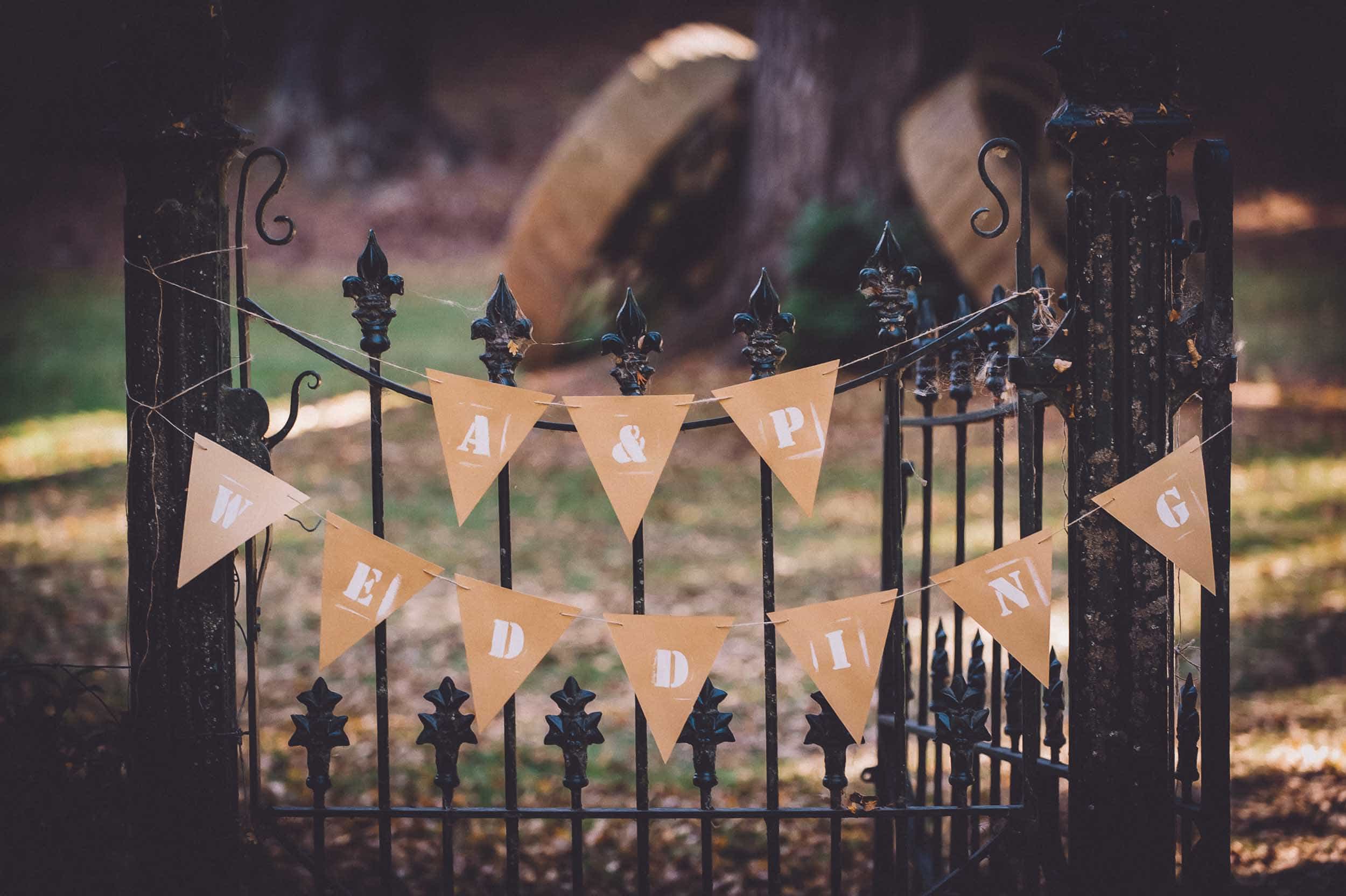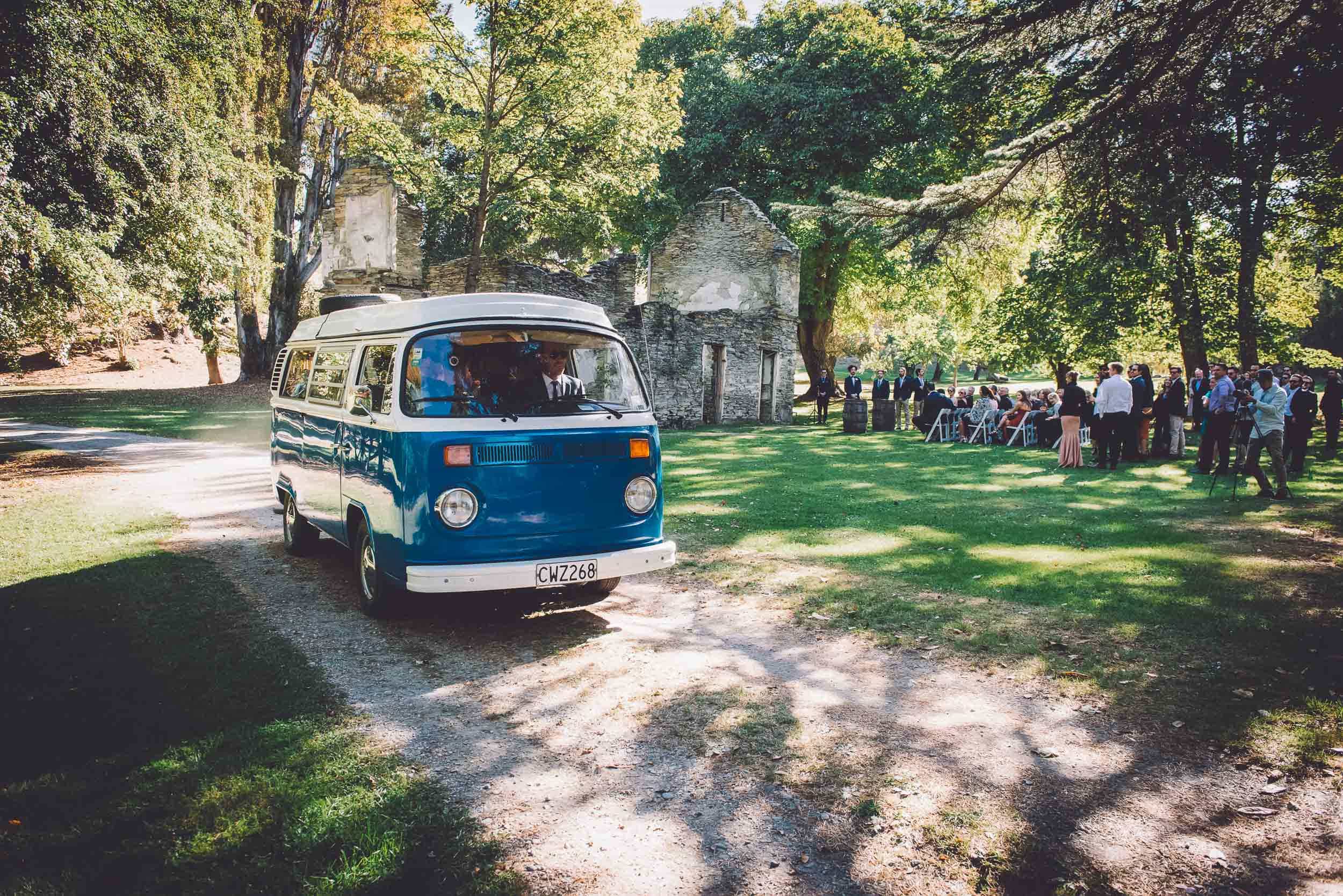 Once they were all ready and looking gorgeous, the girls loaded into their VW Kombi Wedding Car and made the very short drive (approx. 200 metres!) from Jewel On Speargrass to the ruins at Thurlby Domain.  They drove in past the ruins and parked up out of sight behind the bushes that line the drive on the Eastern side of the ruins.  This is one of the advantages of getting married on the Eastern/Arrowtown side of the ruins at Thurlby – the bridal party can be out of sight behind these bushes until they start to walk down the aisle.  To get there you either need to drive in past the ruins (and in sight of your guests) like Andrea did or you need to walk from the old stone stables end of Thurlby Domain to the ruins (approx. 200 metres).
Before Andrea knew it, it was time for her to walk down the aisle towards a nervously waiting Pat…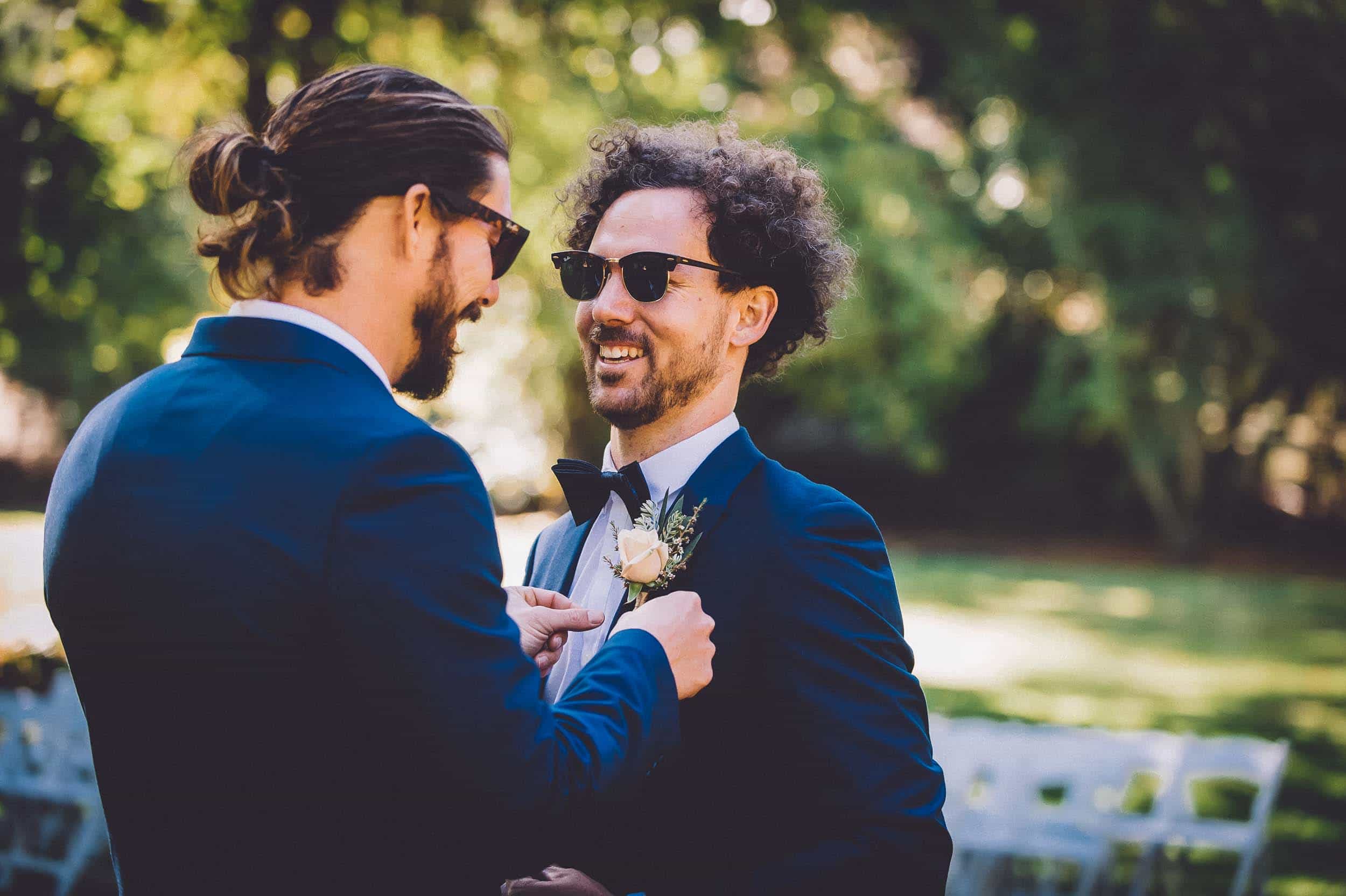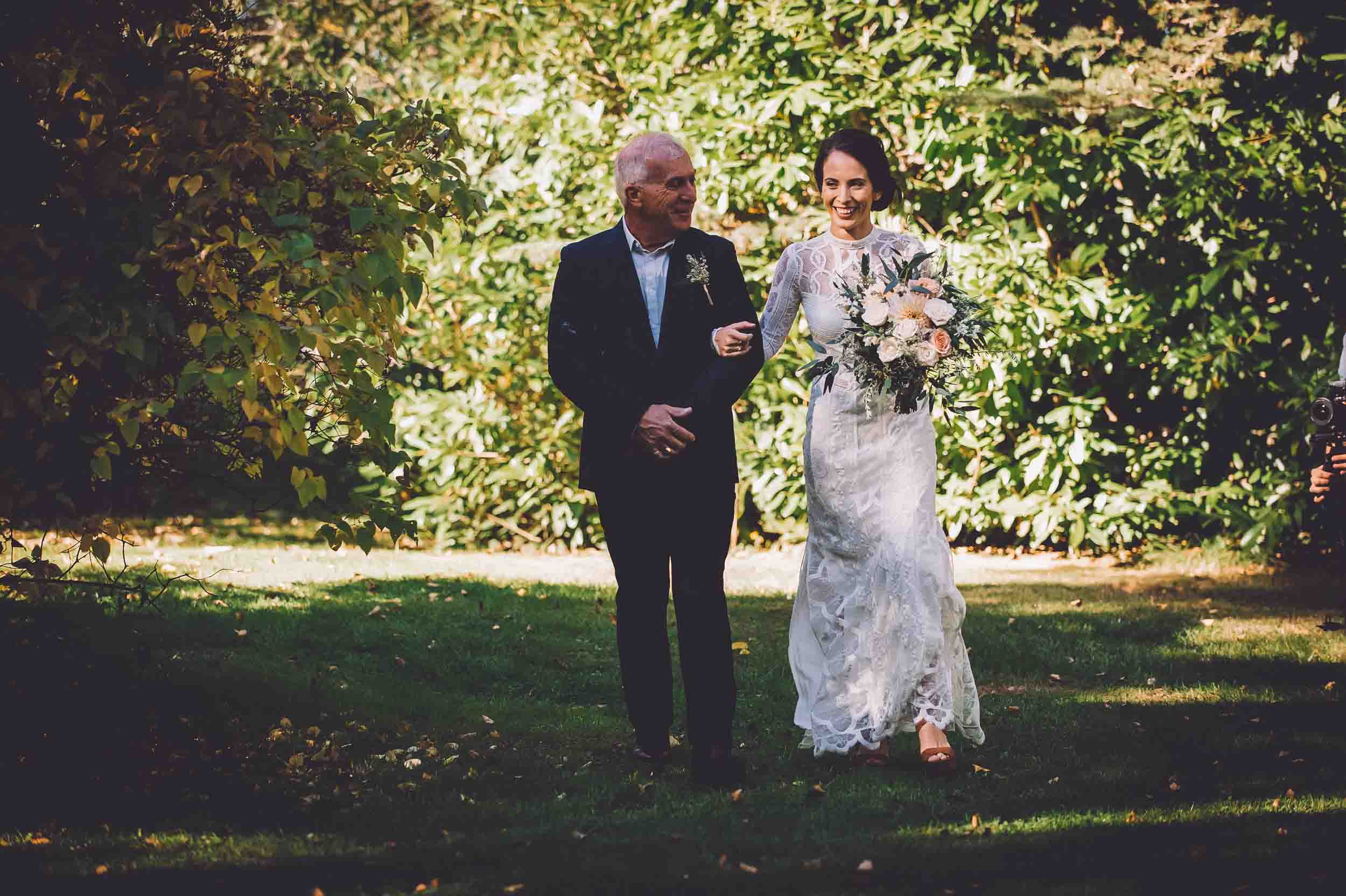 The Wedding Ceremony itself was simple, natural and beautiful – thanks in large part to the amazing Kathryn Omonda Queenstown Wedding Celebrant.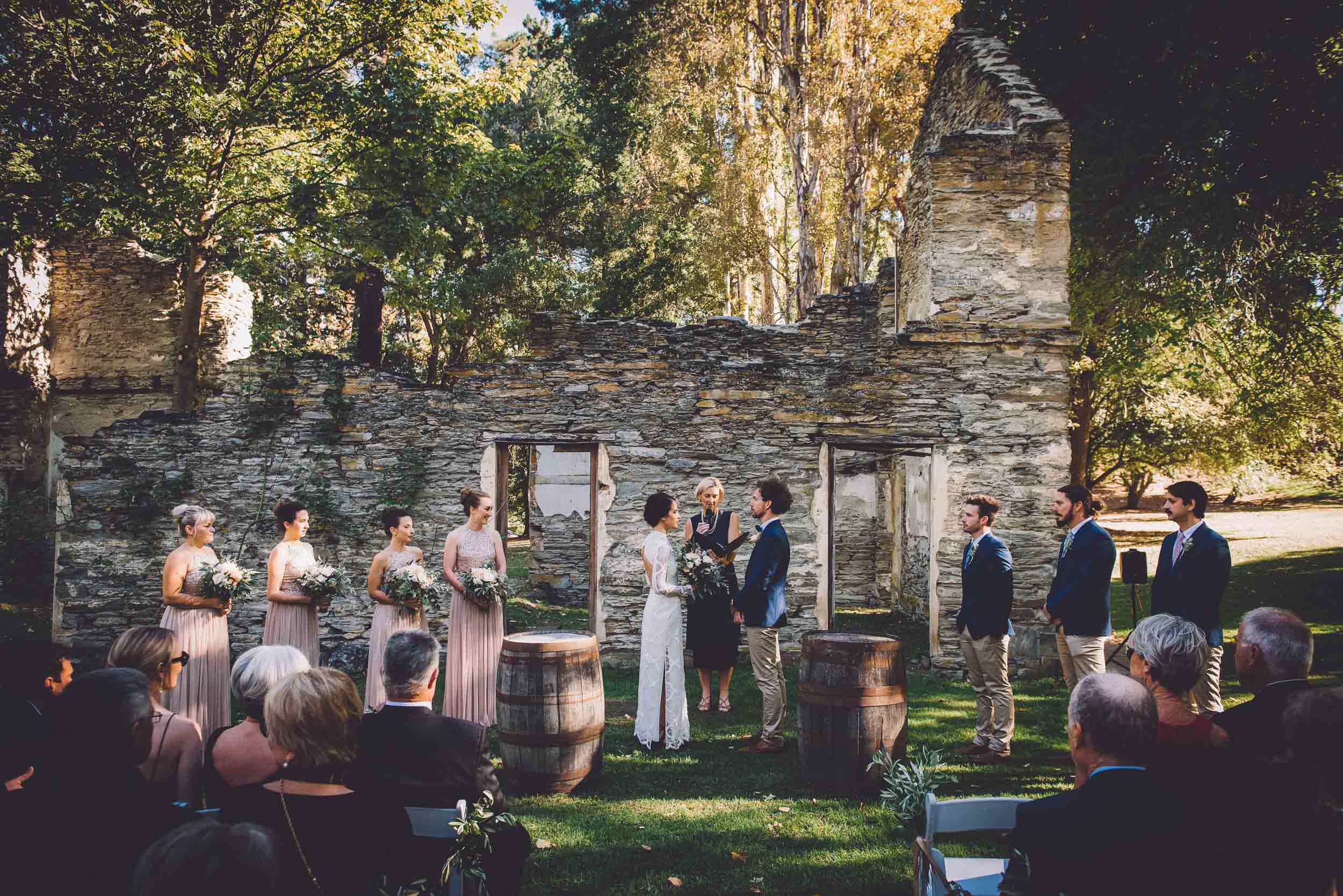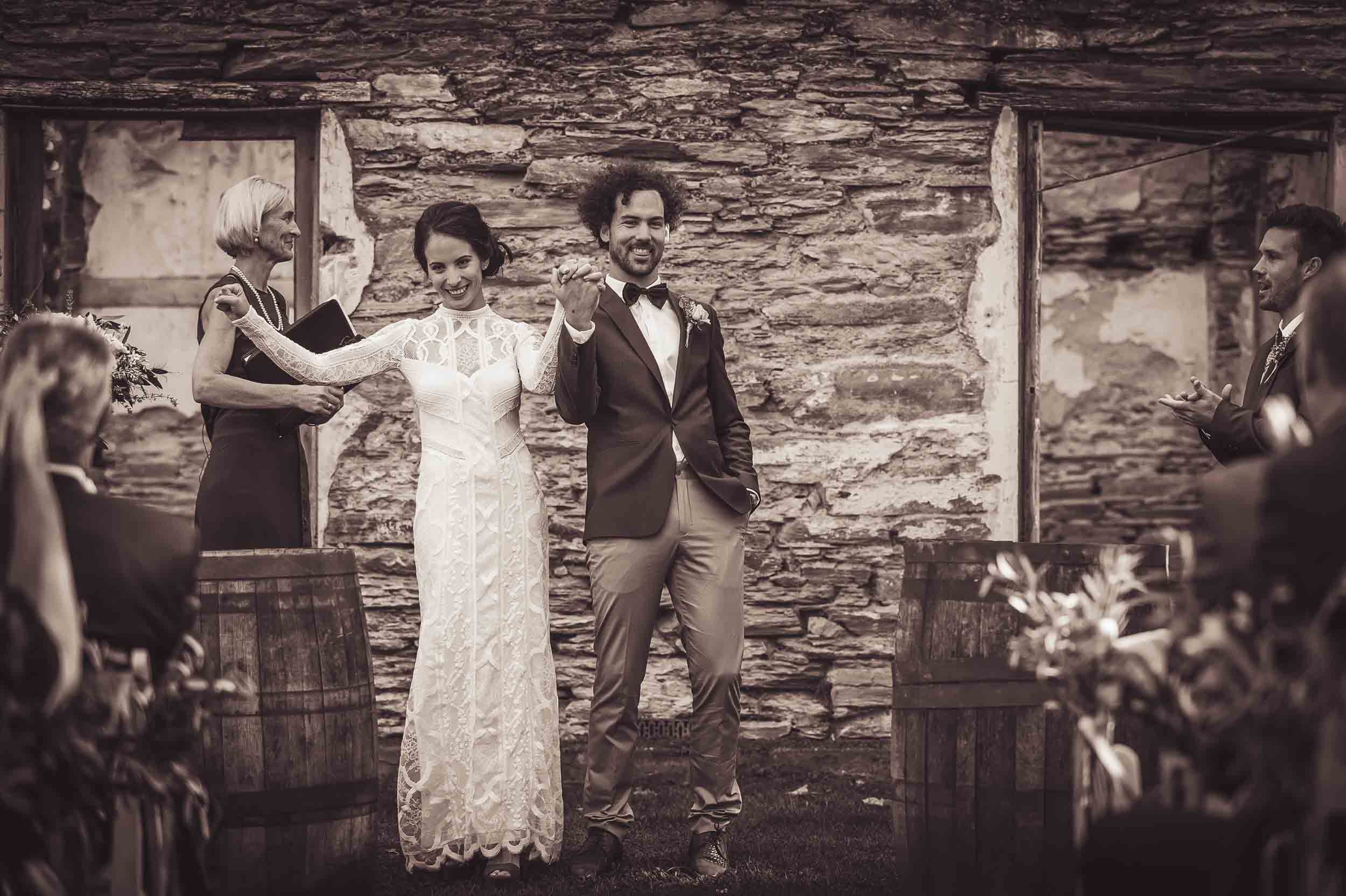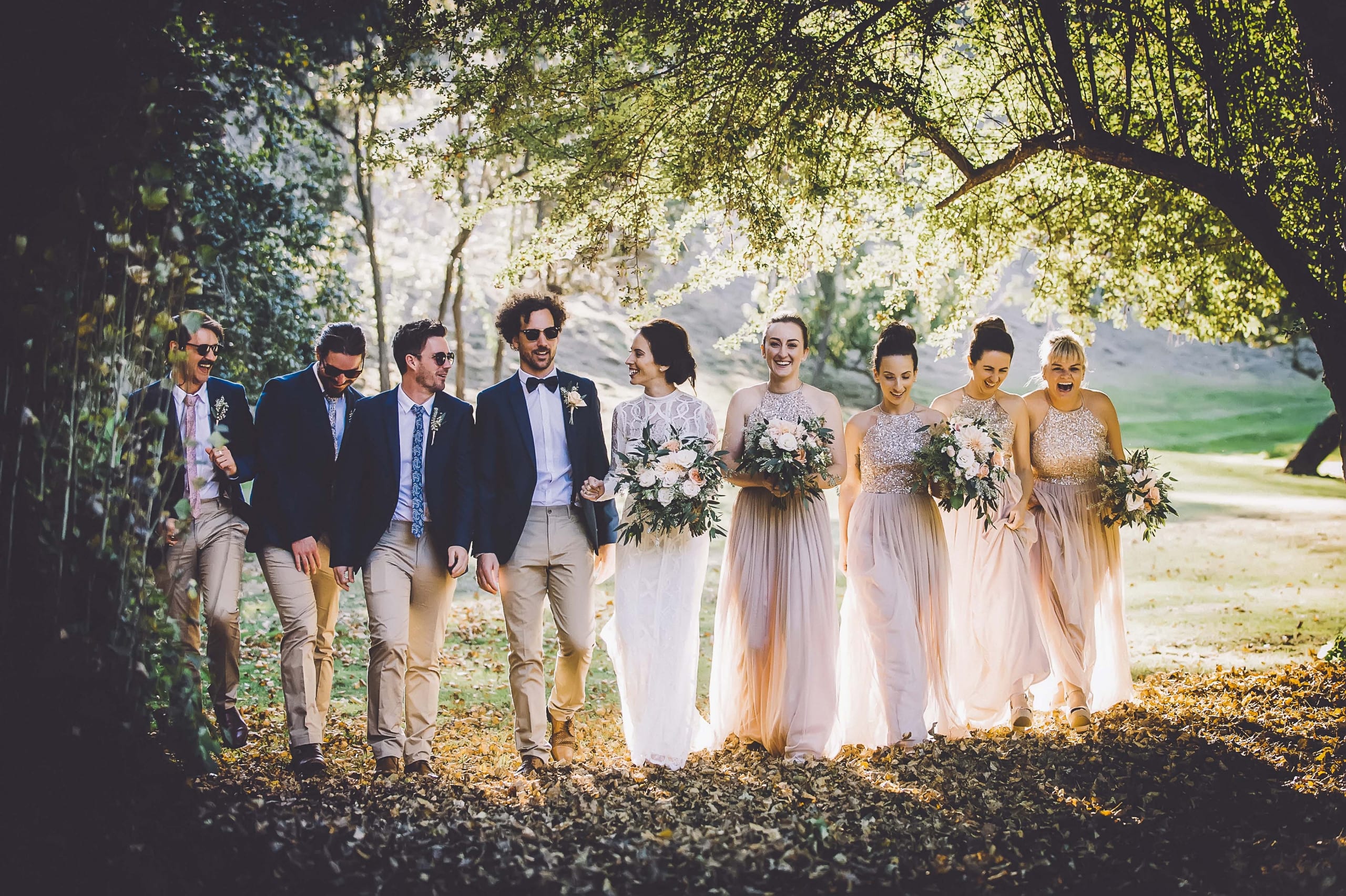 In fact, the whole day went pretty much without a hitch – apart from getting the hand brake stuck on the old Falcon convertible.  But more about that later… the boys were driving on the way to the reception! A phone call to the owner soon solved that problem however.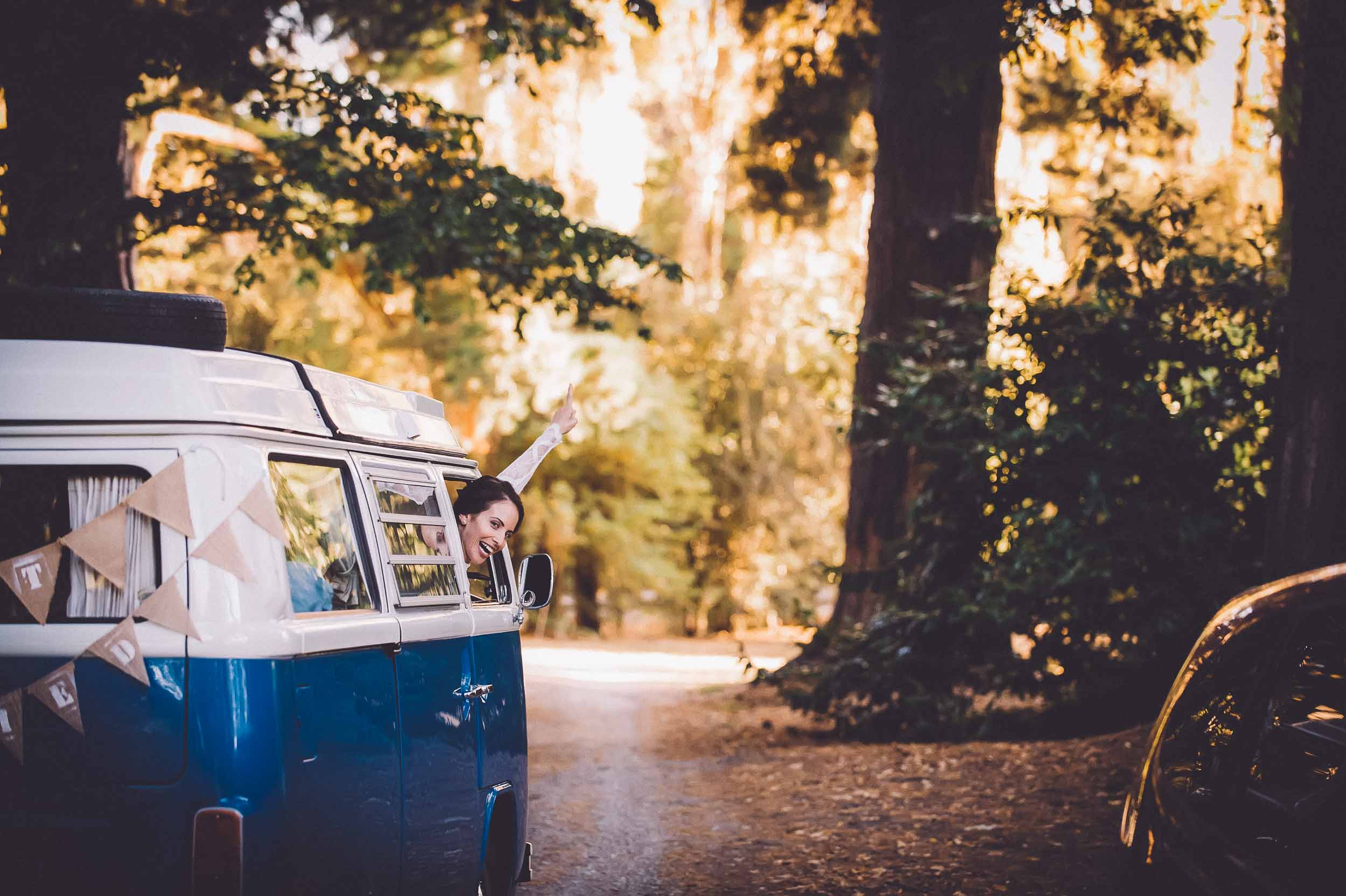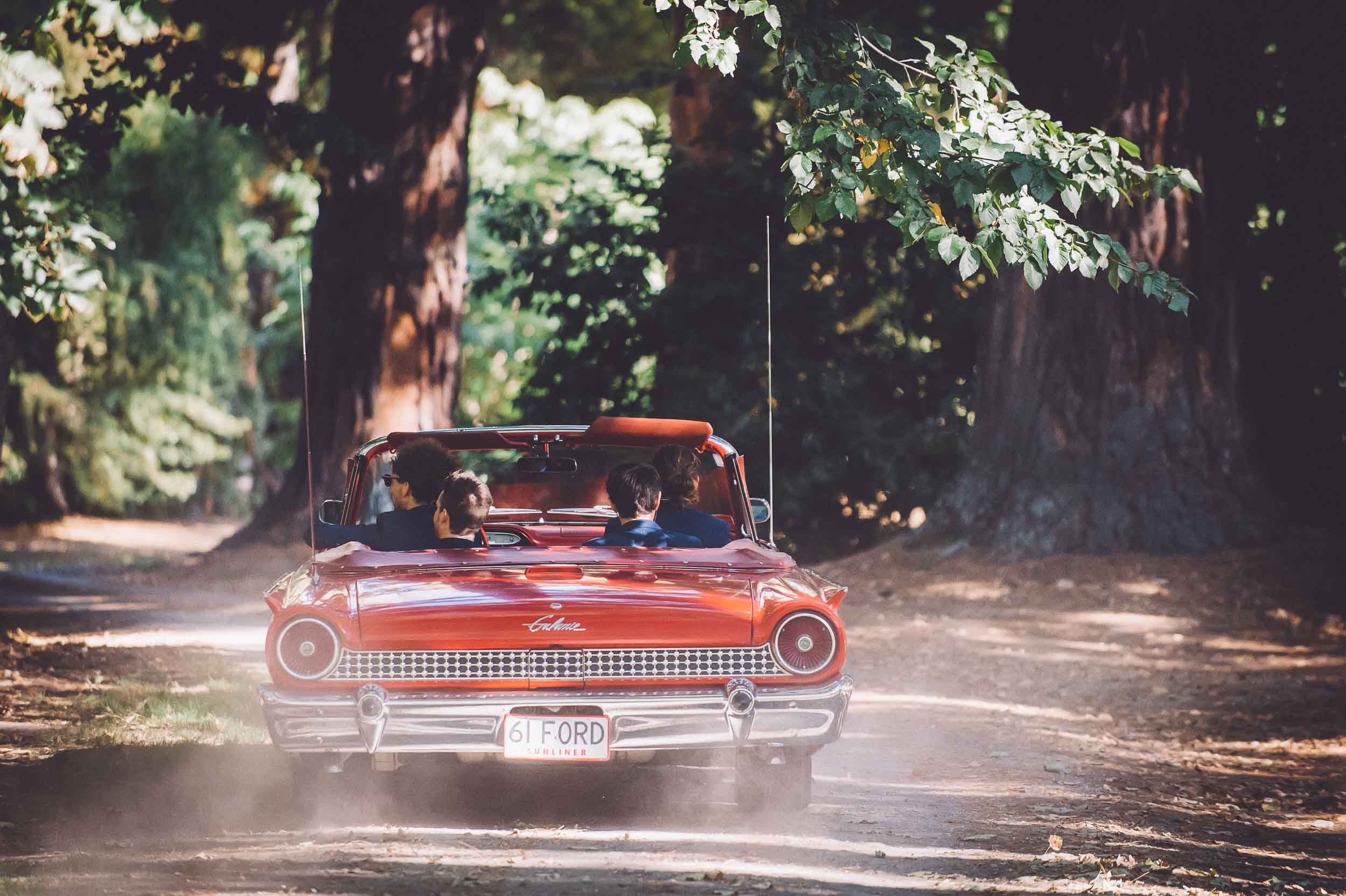 After the bridal party arrived at Peregrine Winery, we took a few last photos outside. Then Andrea & Pat walked in to the Wool Shed as man and wife…it was Party Time!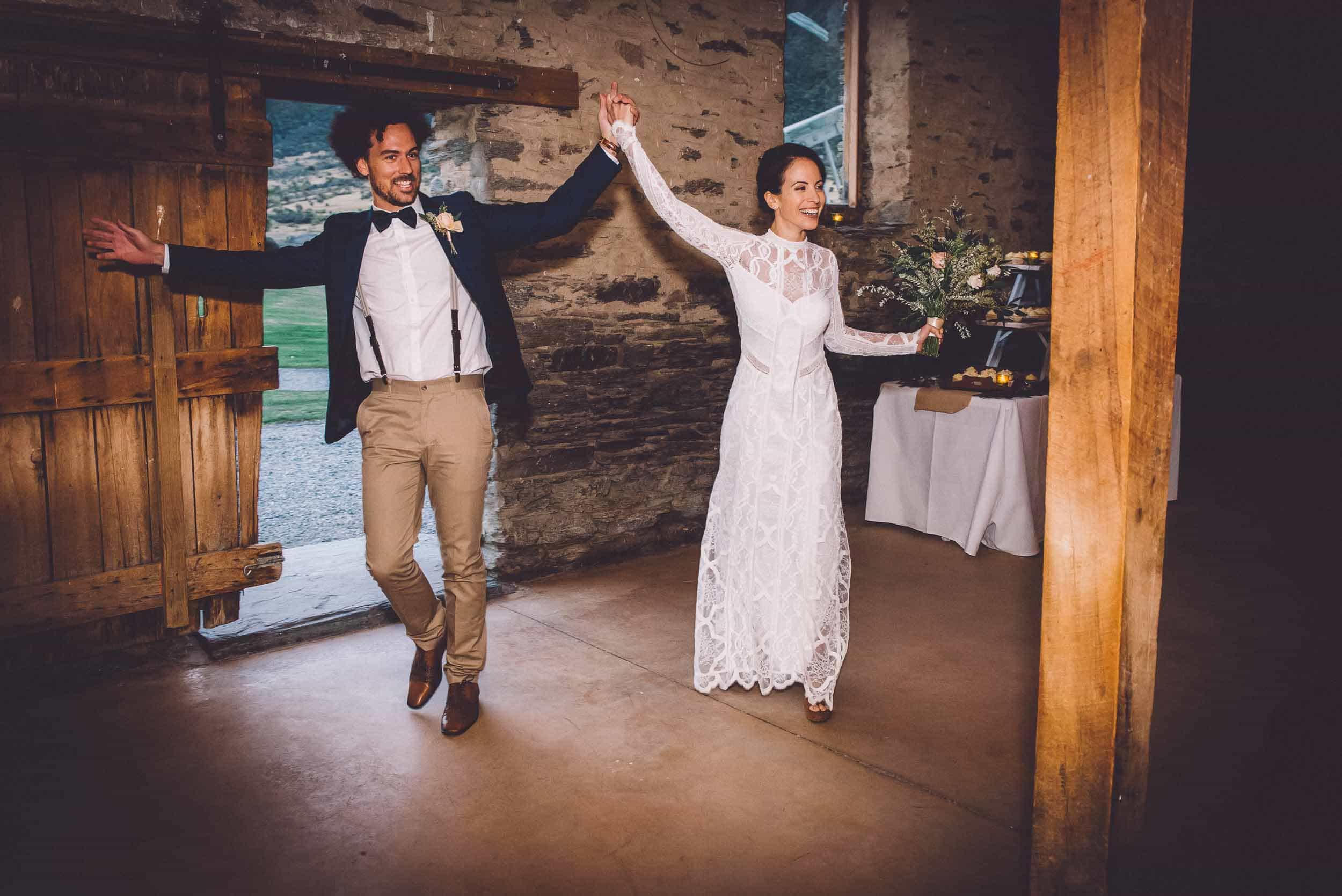 Scroll to the bottom of the page to check out the rest of the images from Andrea & Pat's  Stunning Thurlby Domain Autumn Wedding!
More Thurlby Domain Blog Posts and Resources
Do you like the idea of a Thurlby Domain Elopement or Wedding?  If so, you can check out more weddings I have shot at Thurlby in the following blog posts;
Nick & Nina's Unconventional Thurlby Domain Elopement
Louise + Tom's Breathtakingly Beautiful Queenstown Winter Wedding
Cat & Cass's pretty damn awesome Thurlby Domain Winter Wedding
An Unconventional Queenstown Wedding | Donald + Giverny
Gorgeous Thurlby Domain Autumn Wedding | Ashley + Guy
Queenstown Wedding Planning Posts and Articles
If you are currently in the midst of planning your Queenstown Wedding, you might also find the following Blog Posts and Real Weddings helpful and inspirational;
The Ultimate Queenstown Wedding Photography Guide
7 Easy Steps To Finding Your Dream Queenstown Wedding Photographer
How Your Queenstown Wedding Formals Can Make Or Break Your Wedding Day
EPIC Queenstown Snowboard Wedding!! At Coronet Peak…on snowboards…in a snow storm!!
The Queenstown Wedding Blog (A searchable Queenstown Wedding Venue & Vendor Directory that also contains a bunch of awesome how to articles and blog posts.  FYI I am the author).