Intimate & Romantic Chapel By The Lake Elopement – Stoneridge Estate / Jess & Tain
Jess & Tain's Stoneridge Estate Chapel By The Lake Elopement was intimate, romantic & incredibly beautiful. It was also the most short-notice booking I have ever done! (And I have been shooting weddings as a Queenstown Wedding Photographer for over 16 years).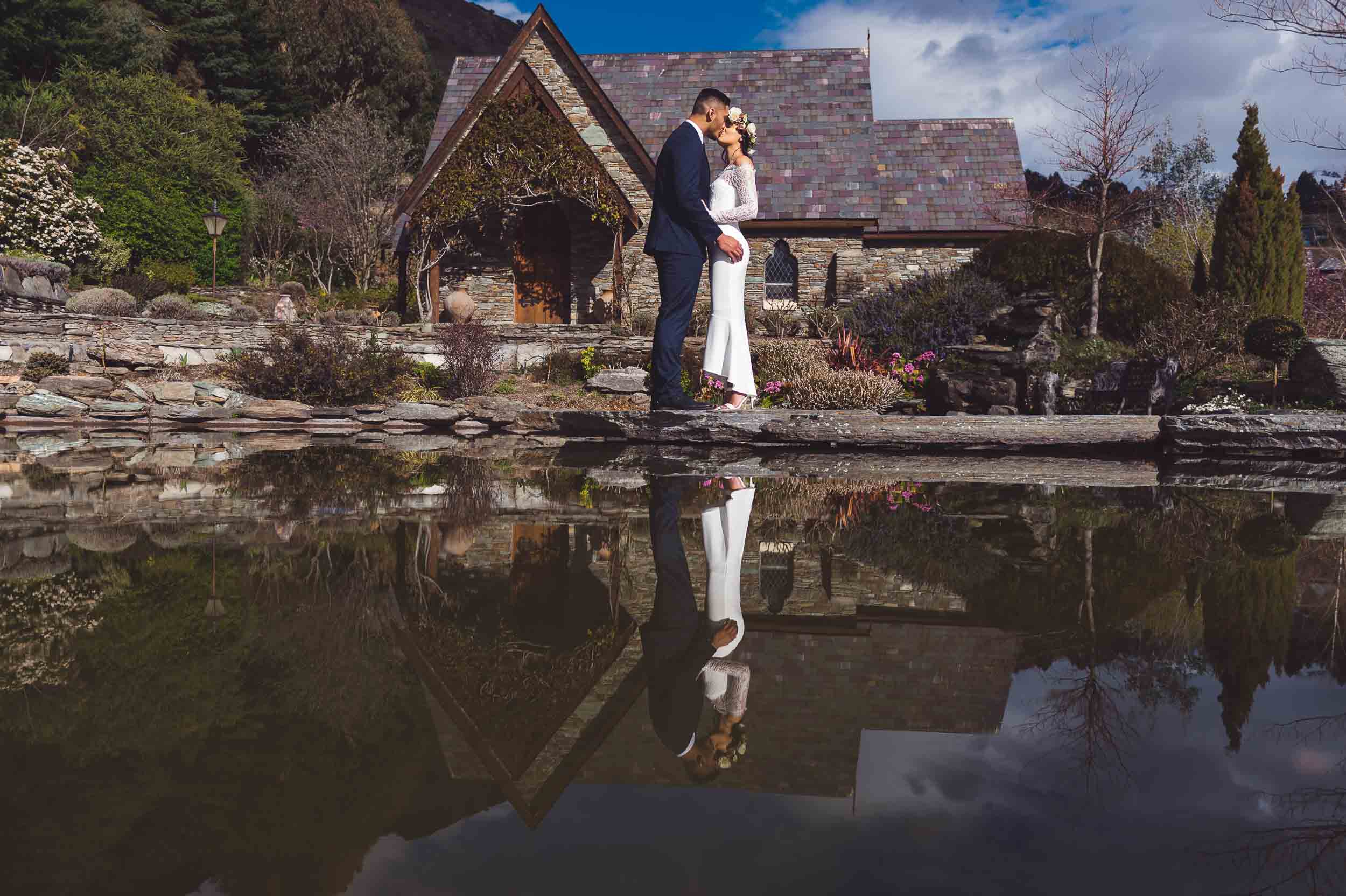 TALK ABOUT A LAST MINUE ELOPEMENT!
Jess got in touch with me 3 days before her wedding day and booked me 2 days out! I'm so glad I had nothing on on that particular Thursday. Jess & Tain are such an awesome couple and their wedding day was perfect! It was super intimate, natural and relaxed with just Jess's mum Tania and Aunt Pauline in their wedding party. The only other people present was their minister, the super nice Rev. Dr. Carlton Johnstone, and myself.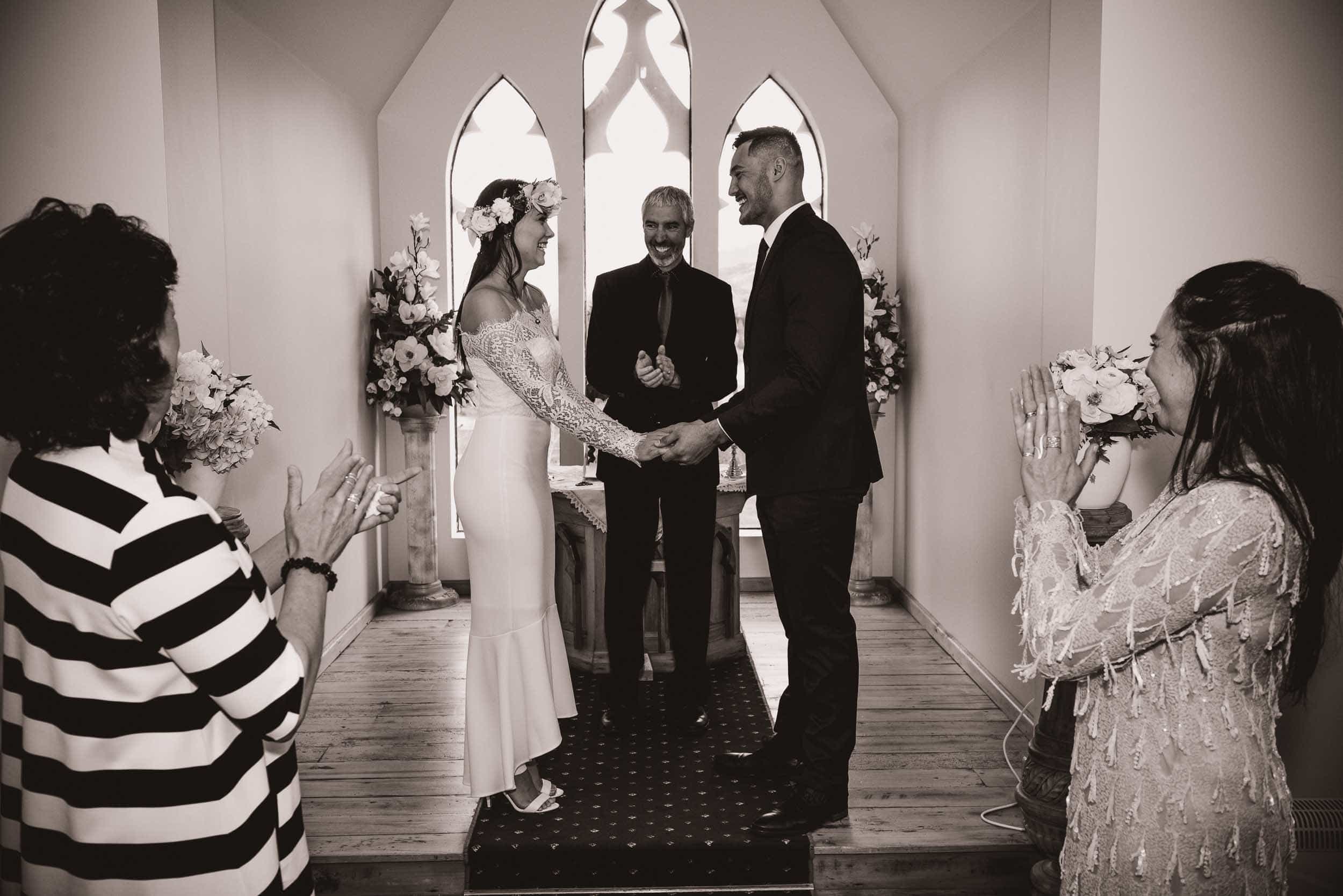 CHAPEL BY THE LAKE ELOPEMENT CEREMONY
The ceremony for Jess & Tain's Elopement was held in Stoneridge Estate's stunning authentic stone wedding chapel. Chapel By The Lake is surrounded by picturesque gardens and offers stunning views over Lake Hayes and the surrounding mountains. The lake and gardens and breathtaking views make Chapel By The Lake & Stoneridge Estate a stunning Wedding Venue at any time of year. It really is a magical setting for your Dream New Zealand Wedding, whether you are planning to tie the knot in winter summer spring or autumn. (FYI Stoneridge Estate offers a full range of Queenstown Wedding Venue options. They also offer Wedding Receptions in their custom built Wedding Reception Venue).
Carlton did a fantastic job of the Ceremony and the vows and ceremony were relaxed, natural and very joyful. And emotional. Jess's mum Tania needed a quick tissue break part-way through the vows. After the ceremony, Jess confessed she had been biting the inside of her cheeks to stop herself from crying!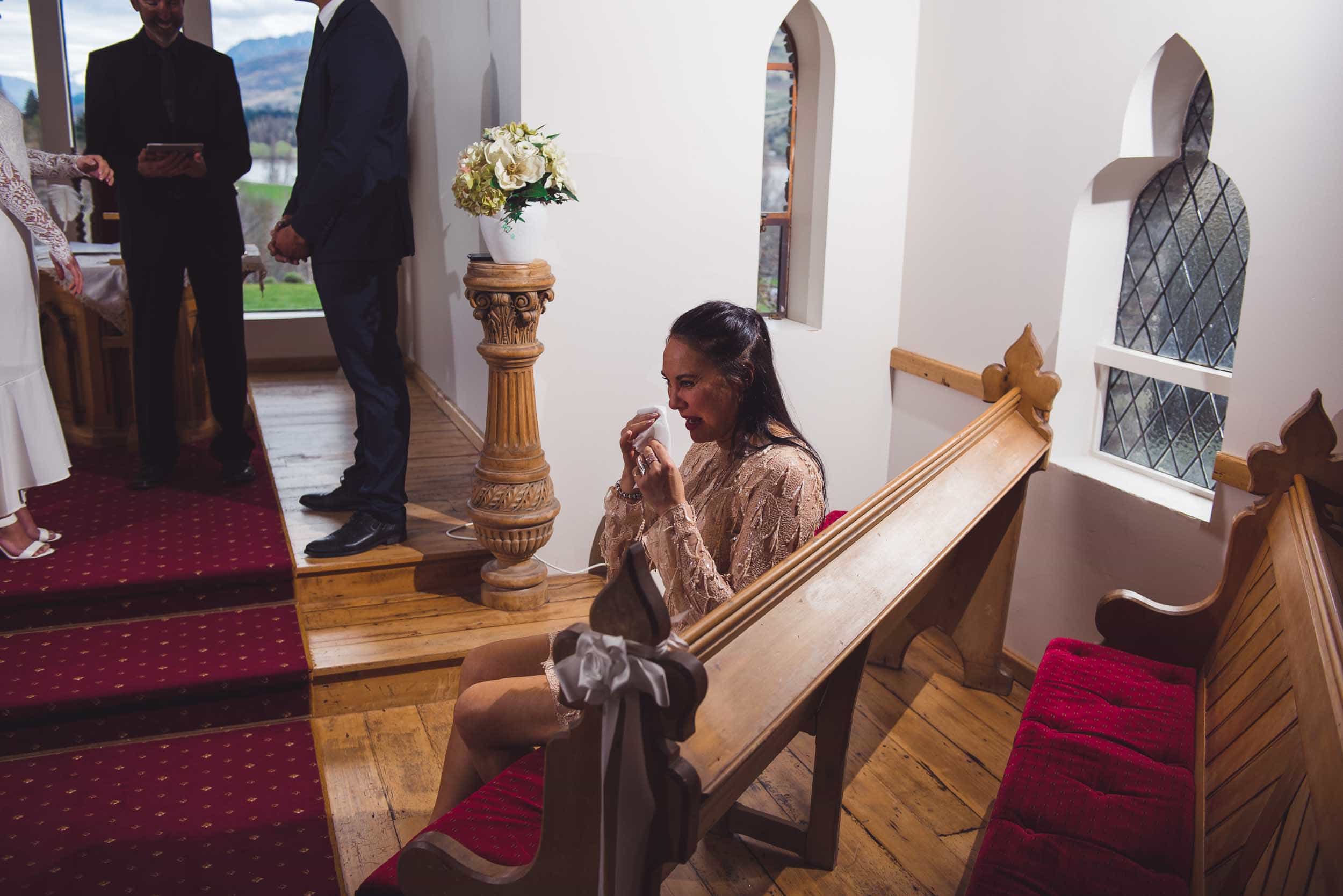 After the ceremony and a few super relaxed family photos in front of the Chapel, Jess, Tain and I hopped in the car and zoomed up Coronet Peak to get some stunning mountain-top photos with sweeping and iconic Queenstown lake and mountain panoramas.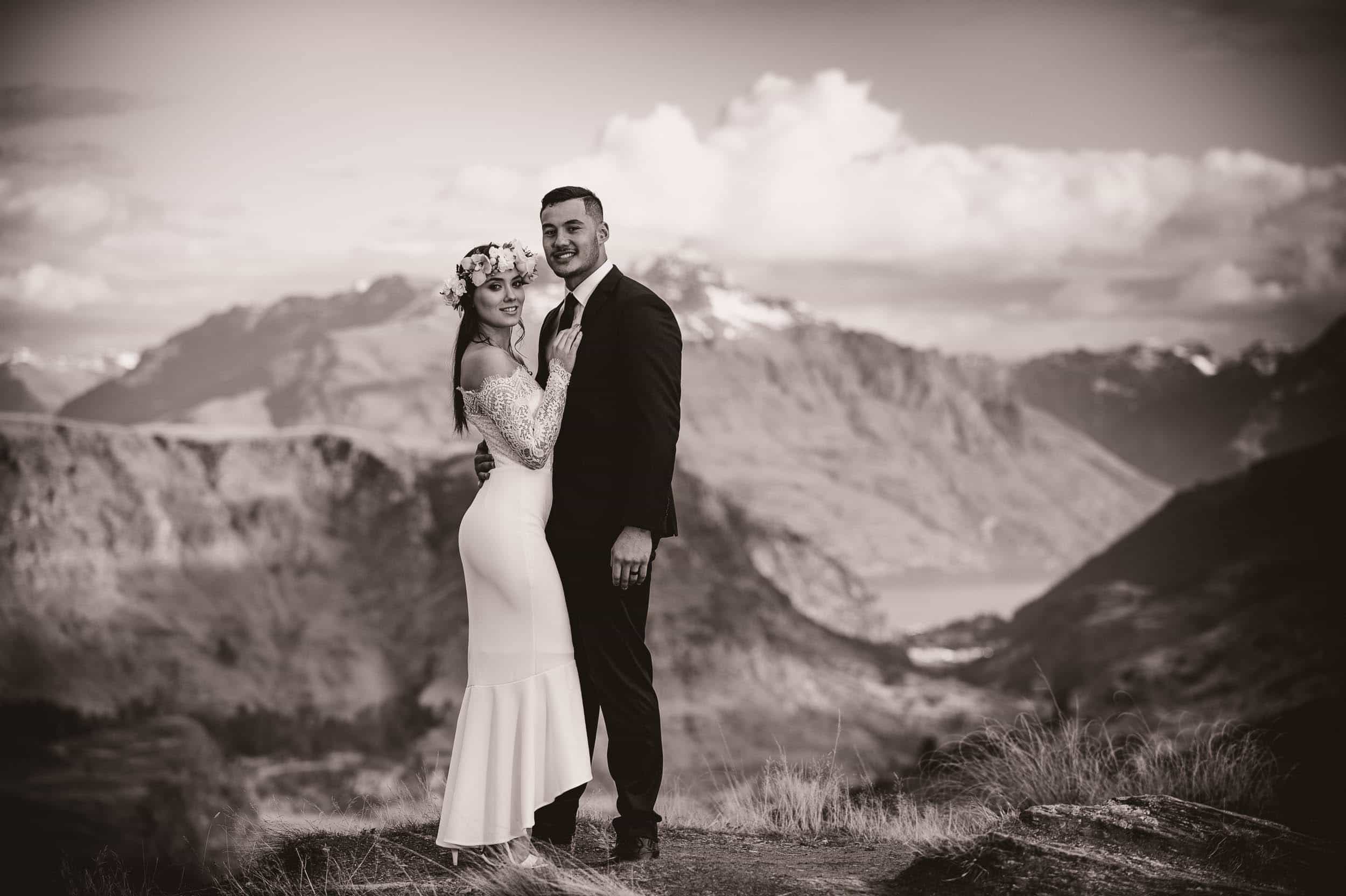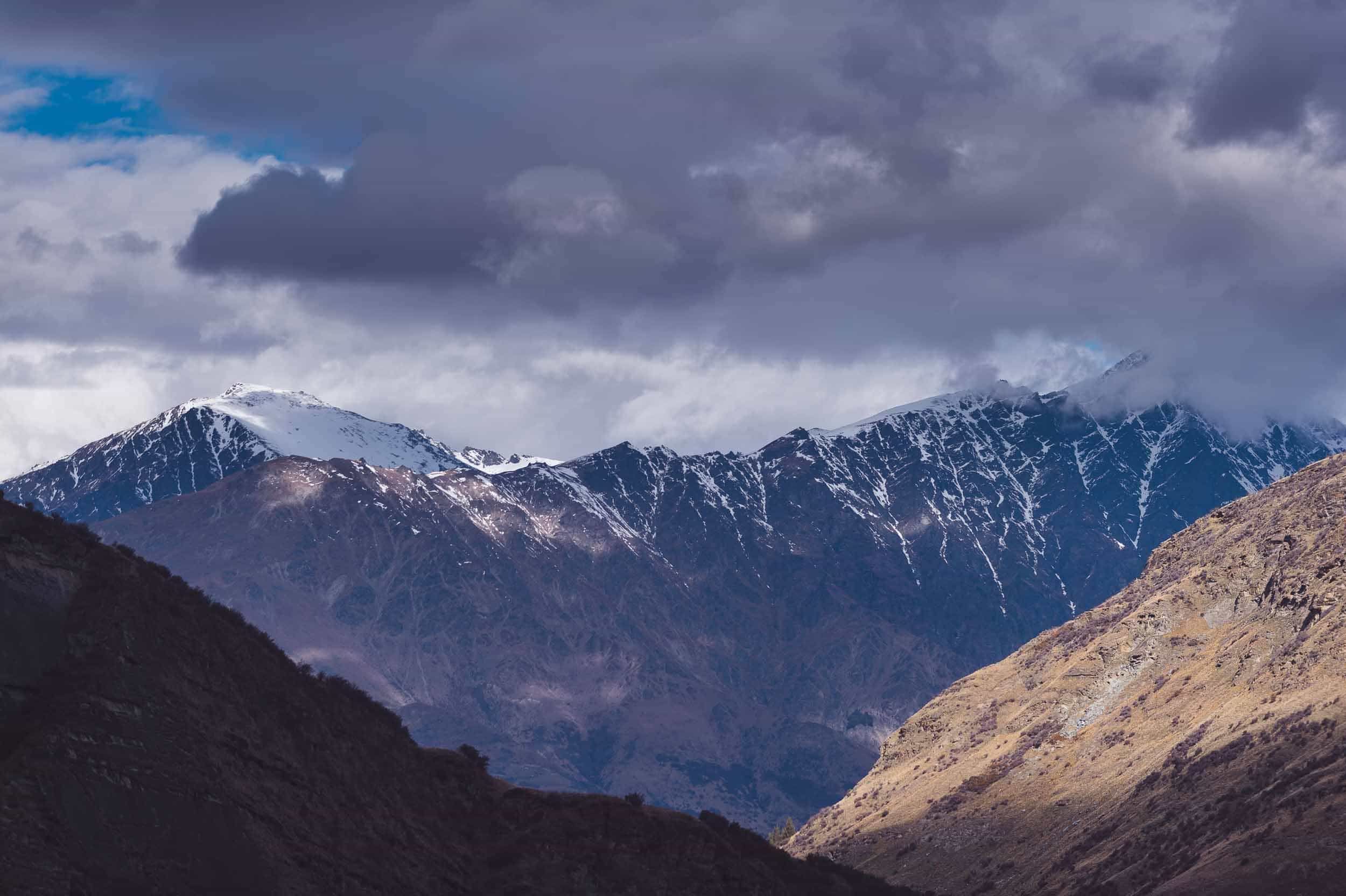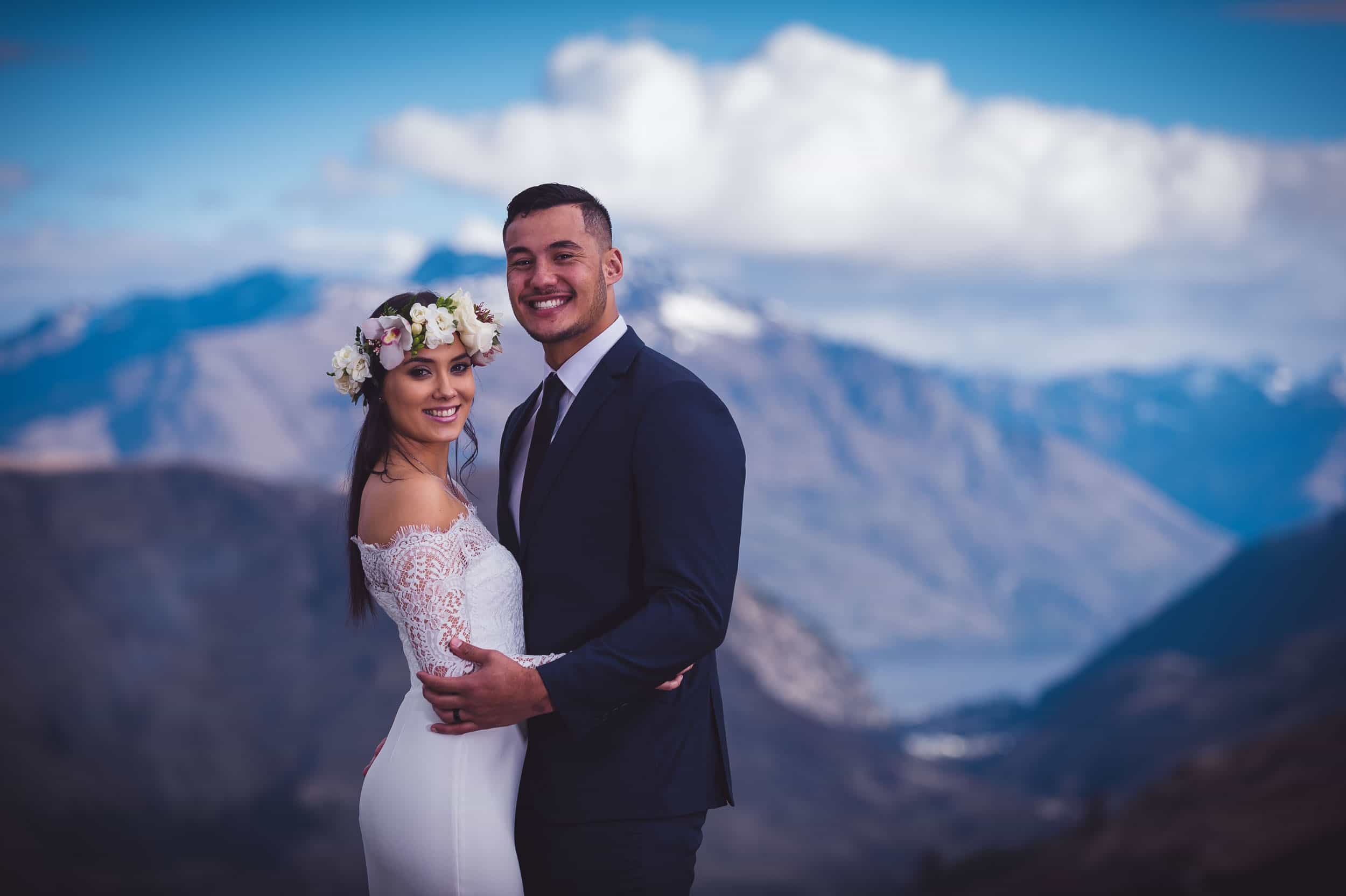 STUNNING CORONET PEAK LOCATION PHOTOS
Man, what can I say at this point? The weather, clouds and light were literally perfect and the views were incredible but what really made the photos special was how relaxed and loving Jess & Tain were on camera. Well, that and how damn good looking they both are! But more than anything the thing that made Jess & Tain's Elopement and these photos special was the kind of people they are – relaxed, loving and happy – and their super strong connection to each other. Which was plain for the eye to see.
Anyhoo, enough wiffle-waffle from me, time to let the photos do the talking…
P.S. If you are planning a Queenstown Elopement you might find this post I wrote on "How to find a location for your Queenstown Elopement" useful.
P.P.S. I'm pretty sure the proper way to refer to Carlton is as "Reverend Johnstone" and I don't want to be disrespectful. However, Carlton's too nice a guy not to call him by his first name!