Elaine & Richard's Queenstown Backyard Elopement
Star-crossed lovers
Elaine & Richard's Queenstown Backyard Elopement really was a dream come true for them.  These two really are star-crossed lovers in every sense of the word. The fact that it took them 27 years to get to this day, the day they married the one true love of their lives, seems to have only made their love stronger.
Elaine grew up in Hartfordshire England.  However, she spent a lot of time in other countries and her accent flits all over the place.  One moment she sounds English the next American. Richard grew up in Alexandra but they now both call North Canterbury New Zealand home
Something old, something new, something borrowed and something blue…er sea green.
Elaine's walked down the aisle in a gorgeous sea-green dress (which was "quite expensive").  She bought this dress 12 years ago, joking to her friend to justify the expense that she would one day get married in it. Elaine also had a gorgeous cashmere throw to keep her shoulders warm during the location photos. This was also quite expensive and apparently I am to blame for telling her she needed something to keep her warm in case it was chilly!
Elaine had her wedding ring remade.  The stones and gold were from an old ring of her grandmother's and the silver from her engagement ring. (She still wears the stone from her engagement ring around her neck).
Sidenote: technically the expression is "Something old, something new, something borrowed, something blue, and a sixpence in your shoe".  You can read about the origins and meaning of this expression here.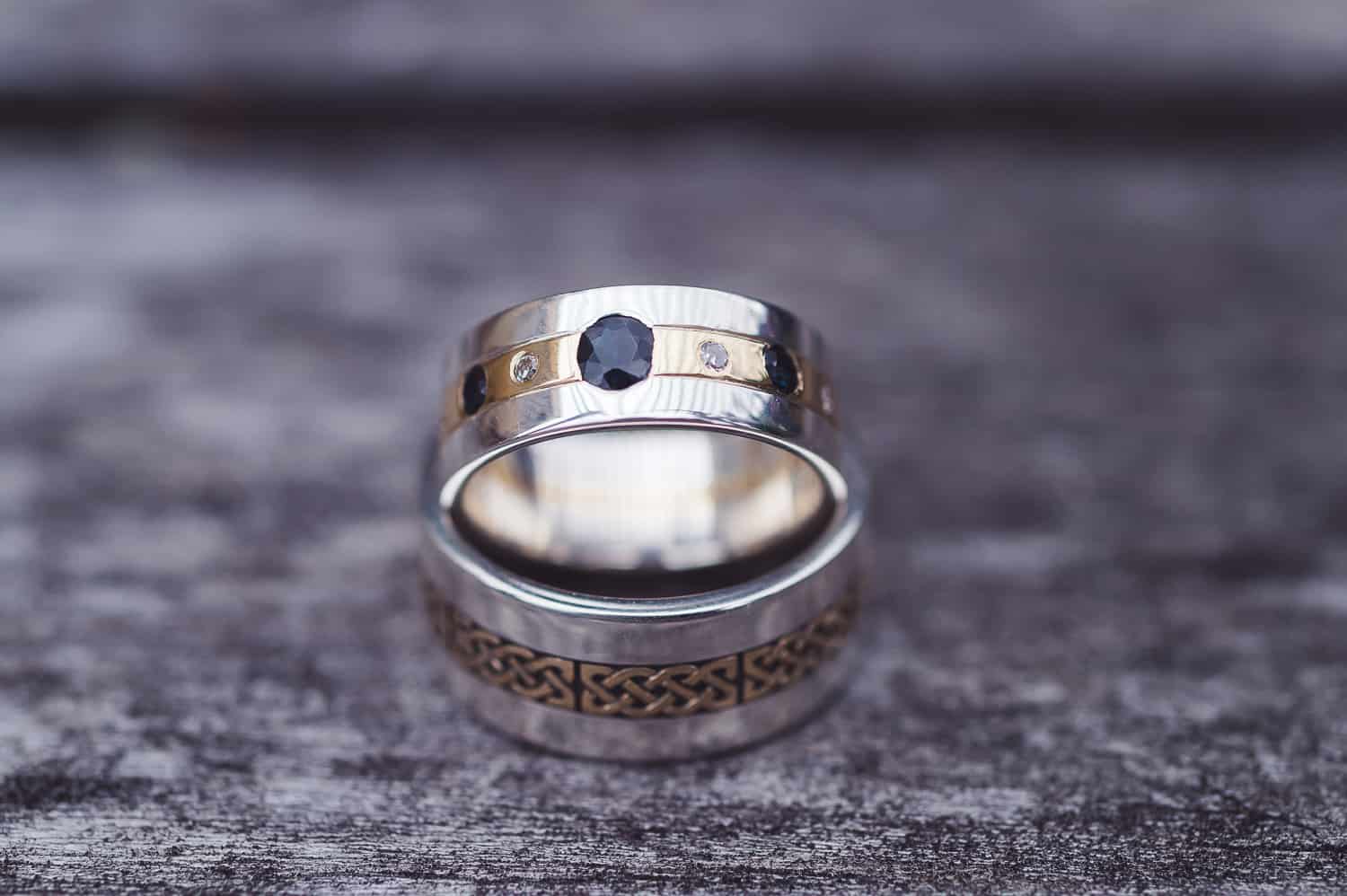 Elaine & Richard (finally) tie the knot
Elaine and Richard married in an intimate Queenstown Backyard Elopement at Sally's property on Kelvin Heights.  Kelvin Heights is a sunny peninsula in Queenstown New Zealand with stunning lake and mountain views. Sally runs an Airbnb from her property and it has a gorgeous garden and stunning views. Also, and rather fortuitously, Sally's niece is Georgie Henderson. Georgie is a talented local hair and makeup artist (yes she can do both!). Elaine commented how wonderful it was having Sally and Georgie take care of so many things for her. Sally instructed Elaine that Richard wasn't to see her in her dress until the wedding.  She also made sure all the little details were right.  Things like getting Richard's good mate Craig to take his sunnies off moments before he walked Elaine down the aisle.

Whatever the weather
The weather forecast had been terrible all week and on the morning of the wedding it was cloudy and cold with a brisk southerly blowing. However, by the time the ceremony rolled around it was hot, the light was soft and painterly and the lake was calm. We were so lucky – it was beautiful!
We walked down the stairs from Sally's garden through what was almost a secret tunnel, to a secluded jetty for a blessing before the wedding. A mate of mine was doing some rather loud weed eating nearby so with promises of beer I got him to take a break from the gardening for 10 minutes so Elaine and Richard could hear the words of the blessing.
After the ceremony we whisked down to a beautiful spot I know on the lake edge for a photo of Elaine's favourite mountains, The Remarkables. It was a good day…
Check out some Sneak Peek photots from Elaine & Richard's Queenstown Backyard Elopement below.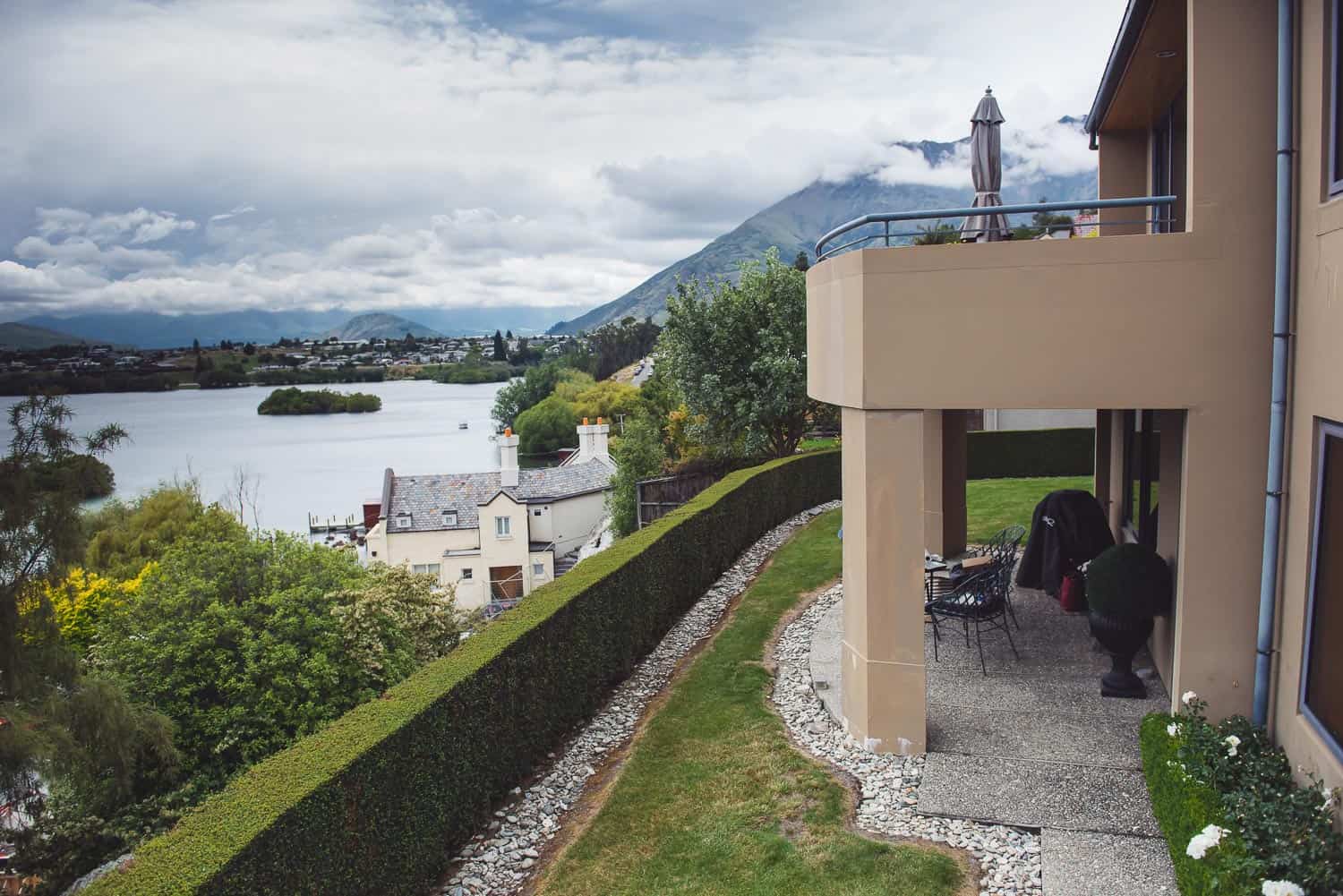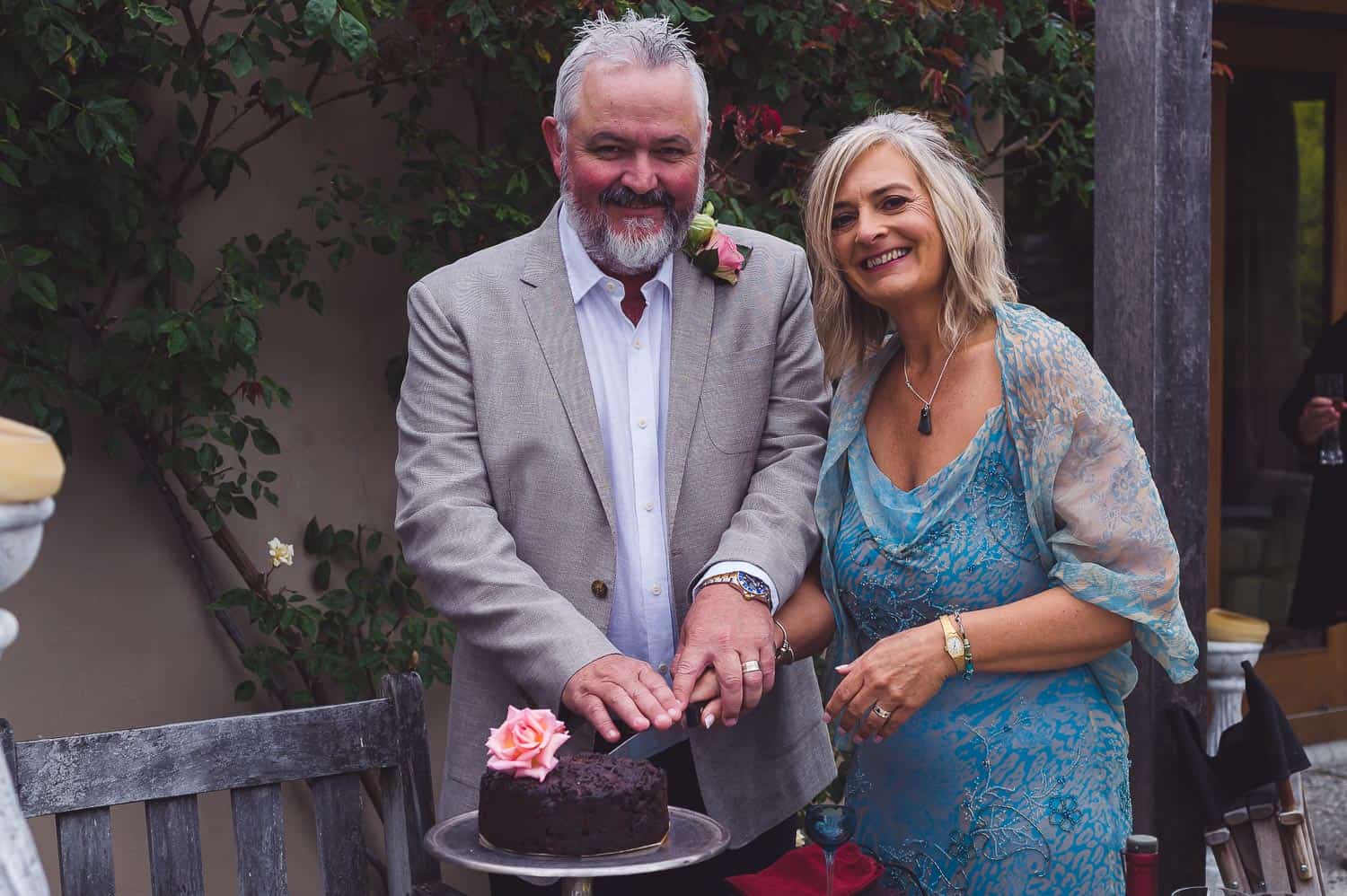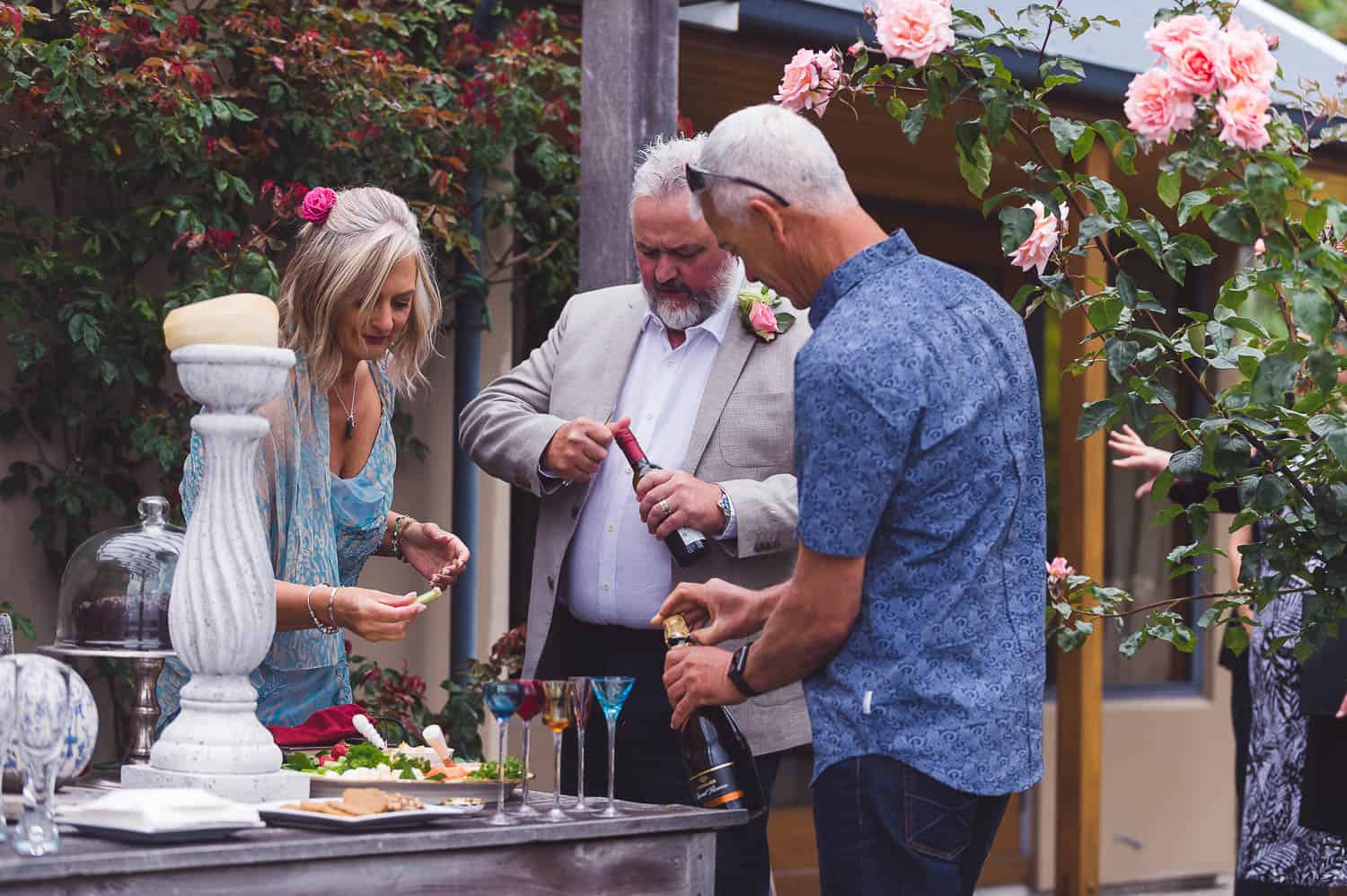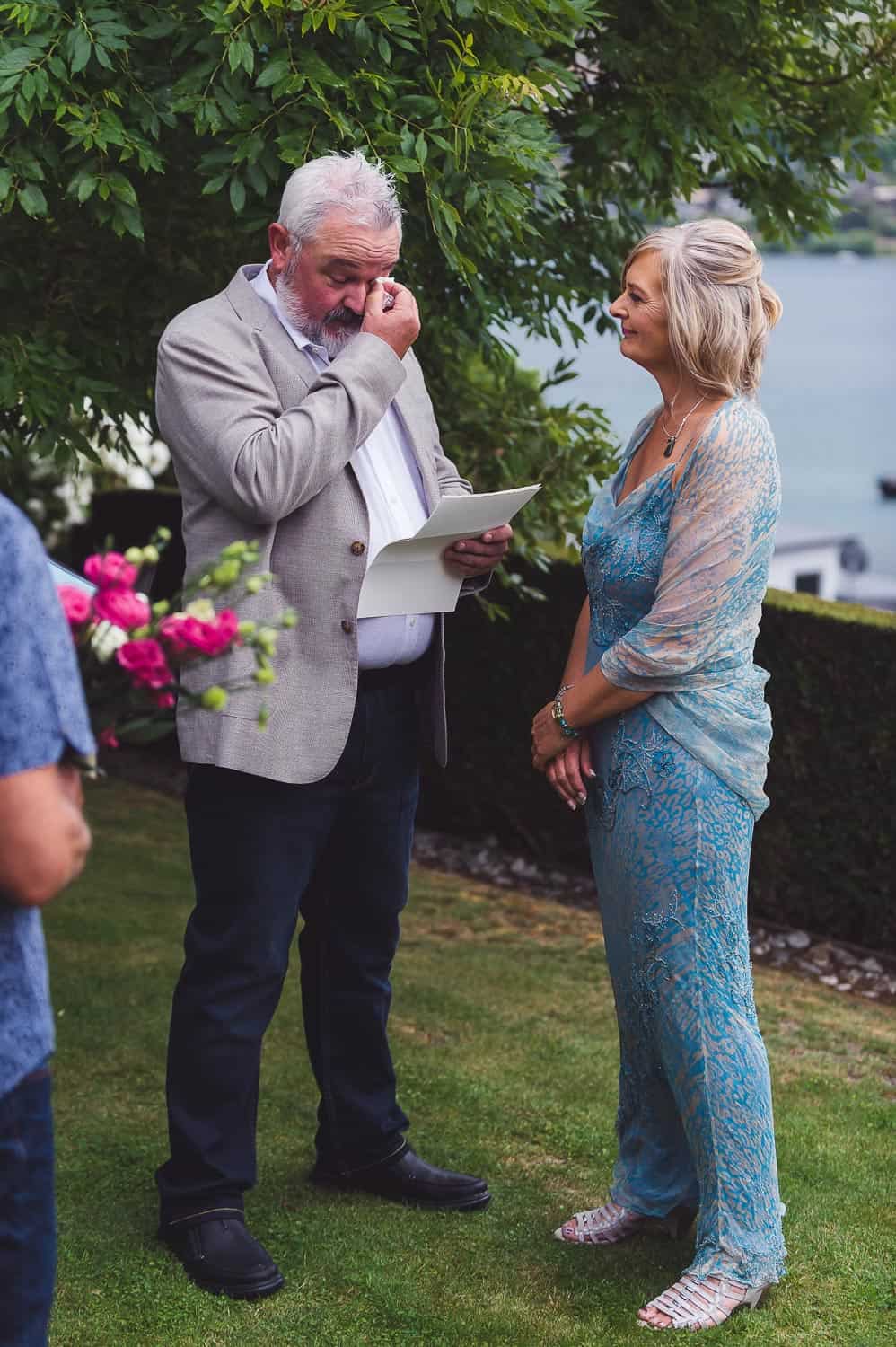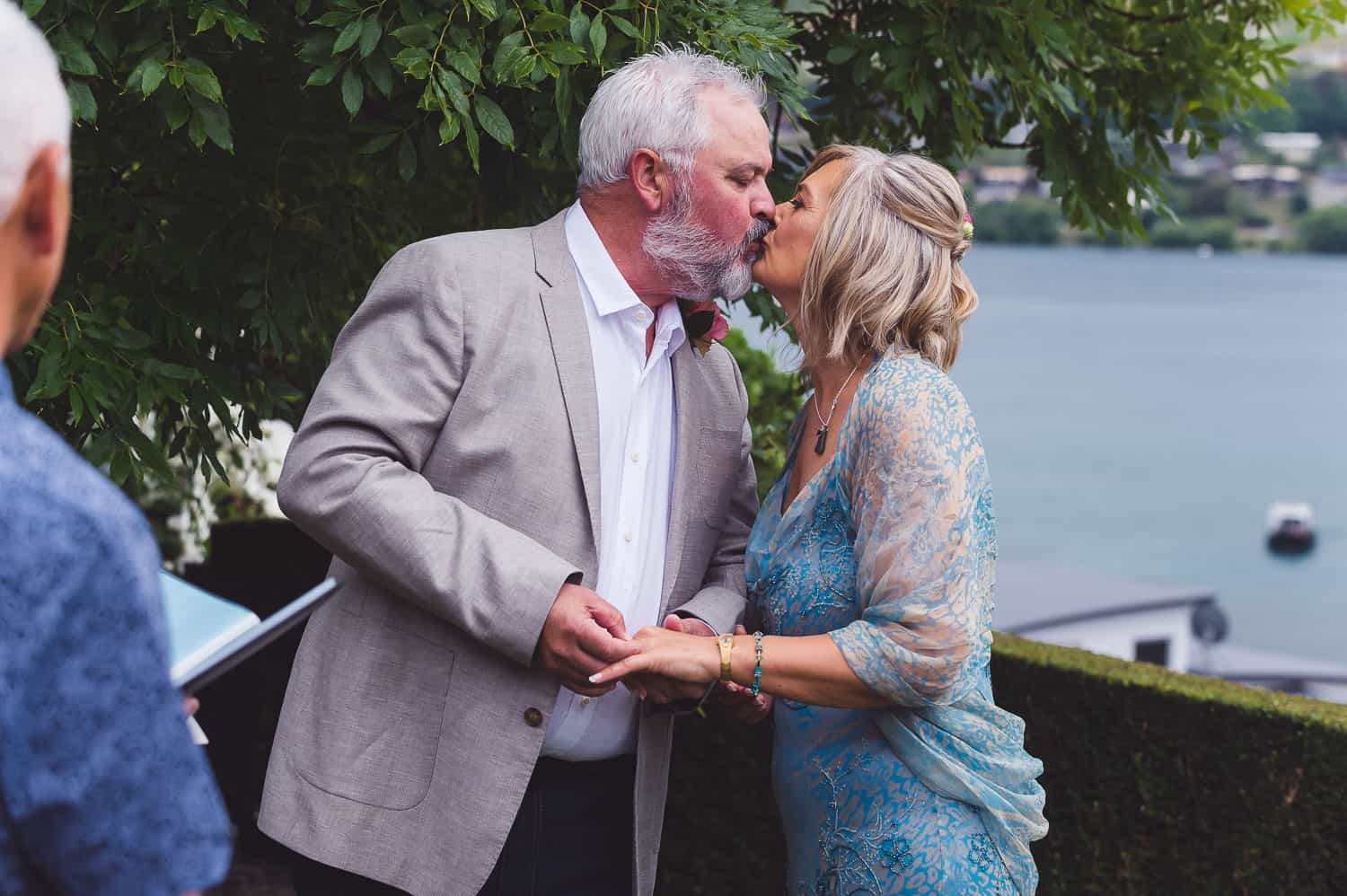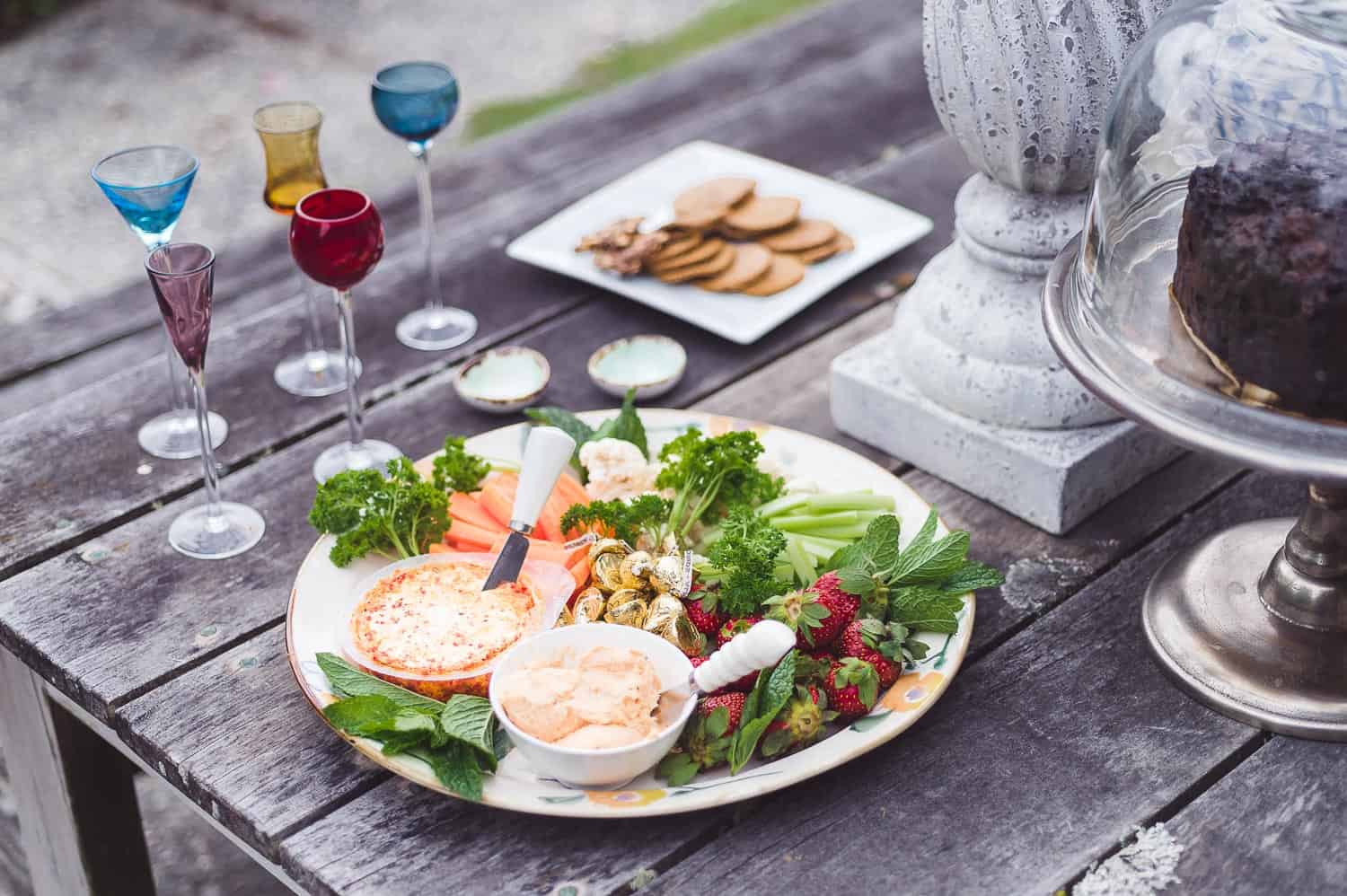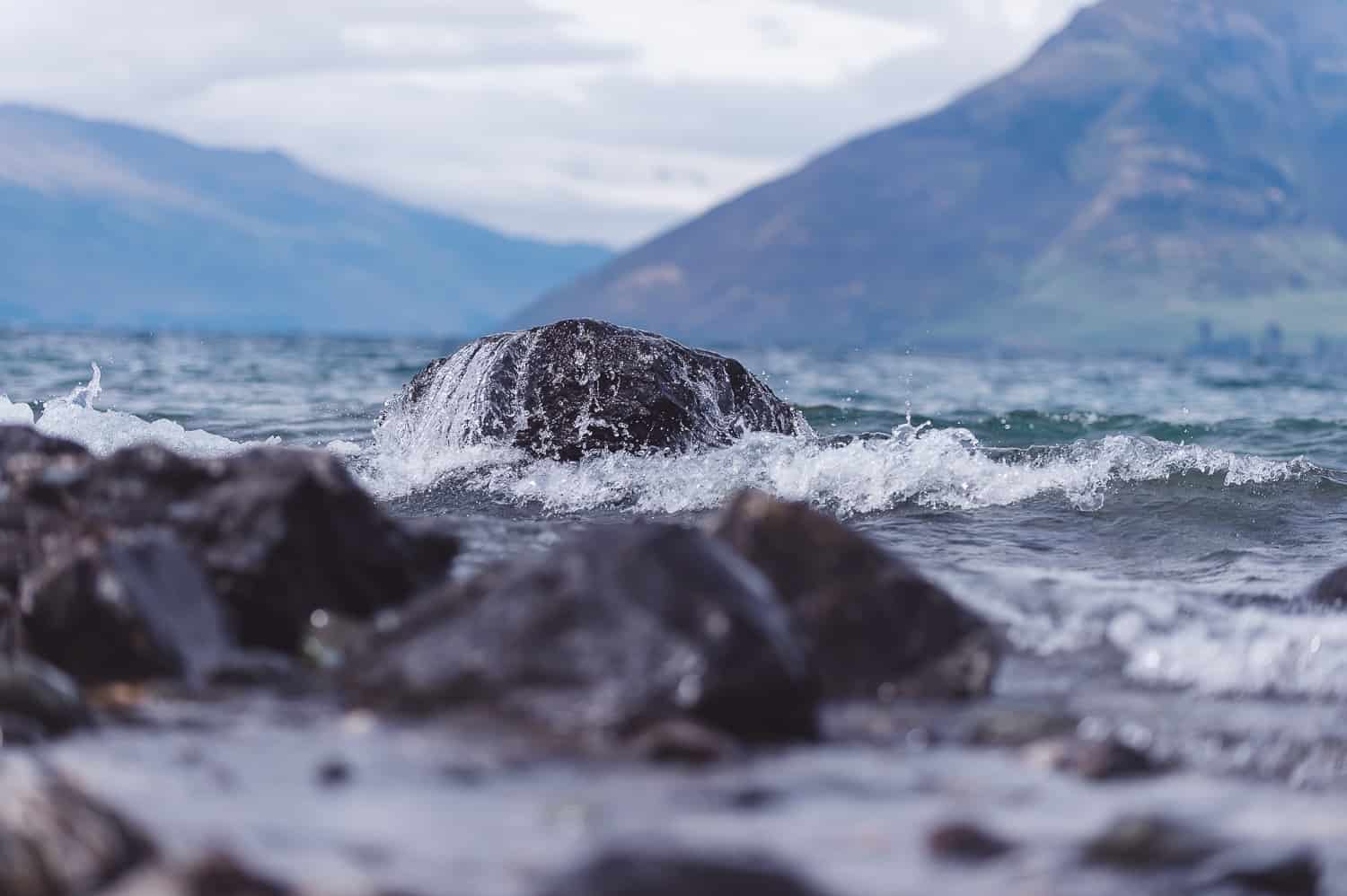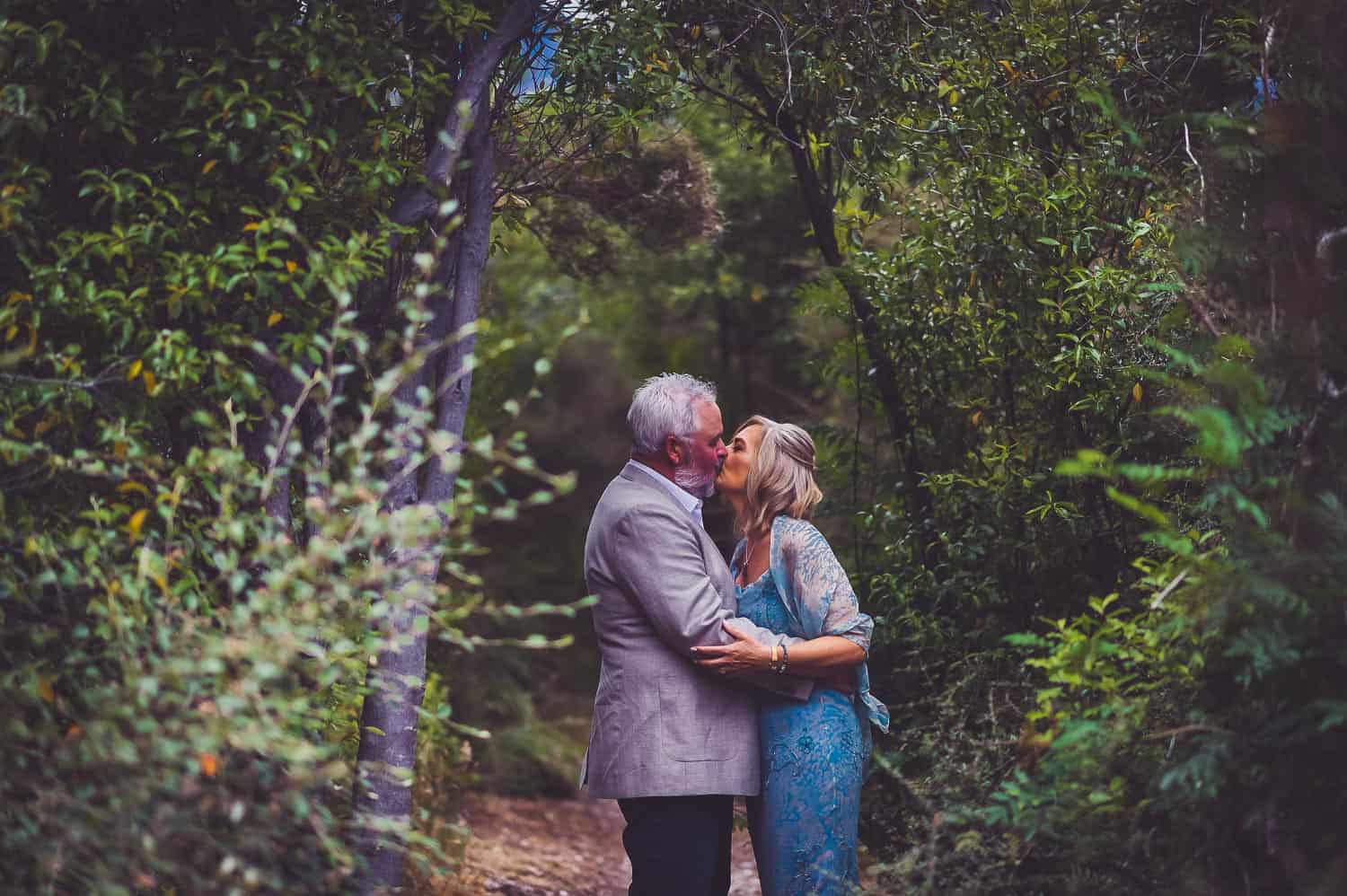 PHOTO CAPTIONS
Christmas wedding combined cake. Runes represent Richard's mixed Danish and Celtic ancestry. The clock was Elaine's grandfather's clock and was a gift at his wedding.
OTHER POSTS YOU MIGHT ENJOY
If you are planning a Queenstown Backyard Elopement, you might also find the following post useful;
How to pick the Perfect Location for your Queenstown Elopement Ceremony