Robyn & Scott's Lake Sylvan Elopement – man, what a day that was!
We started off at the super cool little A-frame Airbnb where Katie and Rob and their 4 guest's were all staying. This place was super cool, it was kind of tucked away and private feeling with amazing views of the surrounding mountains and a funky, bright and airy interior.
Although Robyn and Scott were getting ready at the same place Scott wasn't allowed to see Robyn until we did the First Look out on the deck shortly before leaving for the ceremony.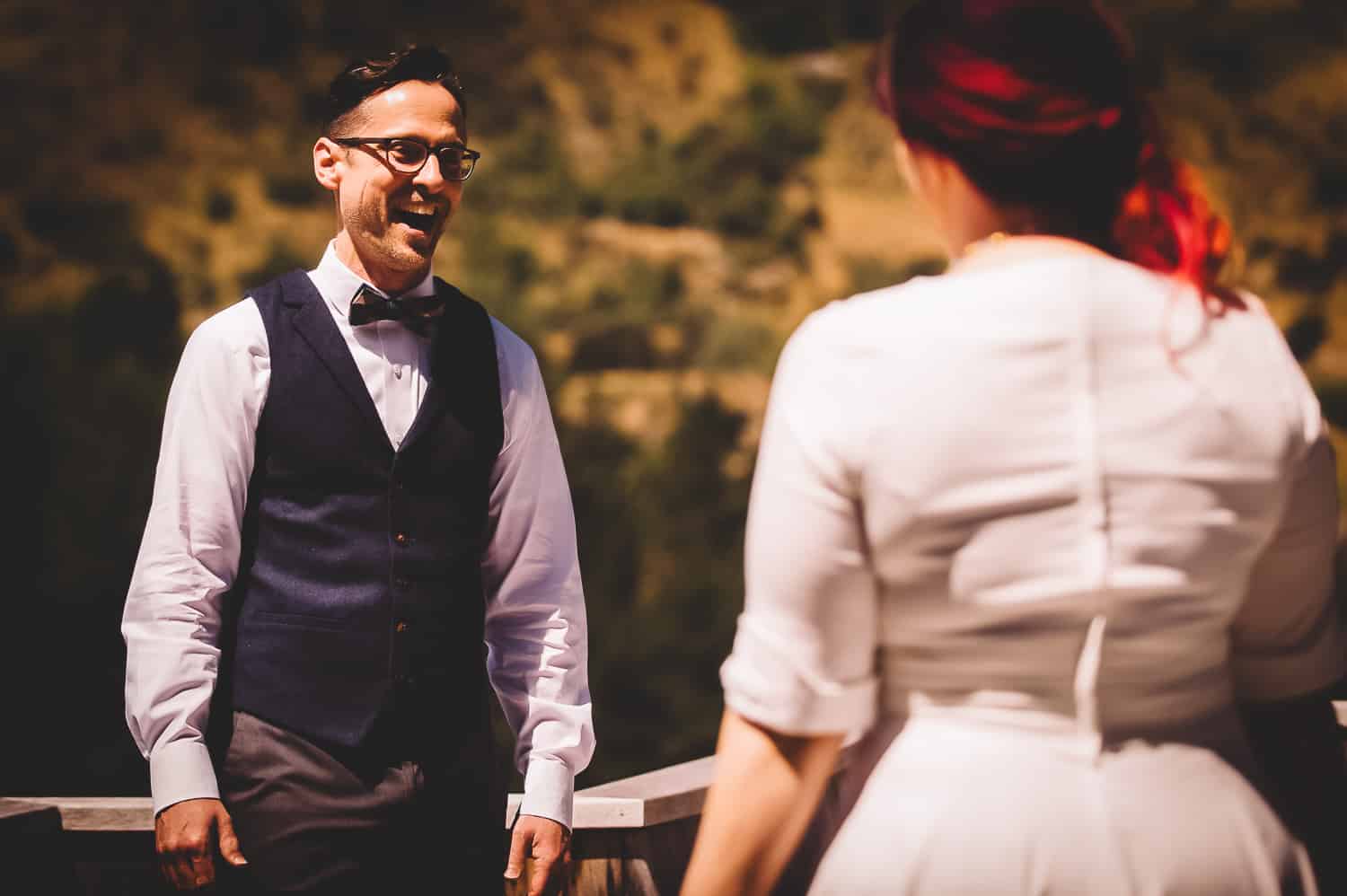 After capturing a very moving First Look, Robyn & Scott and I hopped in my car and zoomed off on the road to Lake Sylvan.
The Lake Sylvan Track is a Department Of Conservation walking track located roughly 1.25 hours drive from Queenstown. You drive from Queenstown to the town of Glenorchy, this road (the Glenorchy Road) winds along the edge of Lake Wakatipu and is incredibly scenic. Once you pass Glenorchy (don't forget to grab a delicious coffee or snack from the Glenorchy Cafe – oh, and it's probably a good idea to use the public loos in Glenorchy at this point too!).
We made a few stops for photos along the drive to Lake Sylvan, including Bennett's Bluff with it's amazing panoramic views, Lace Face Creek Falls beach and a couple of other stunning spots.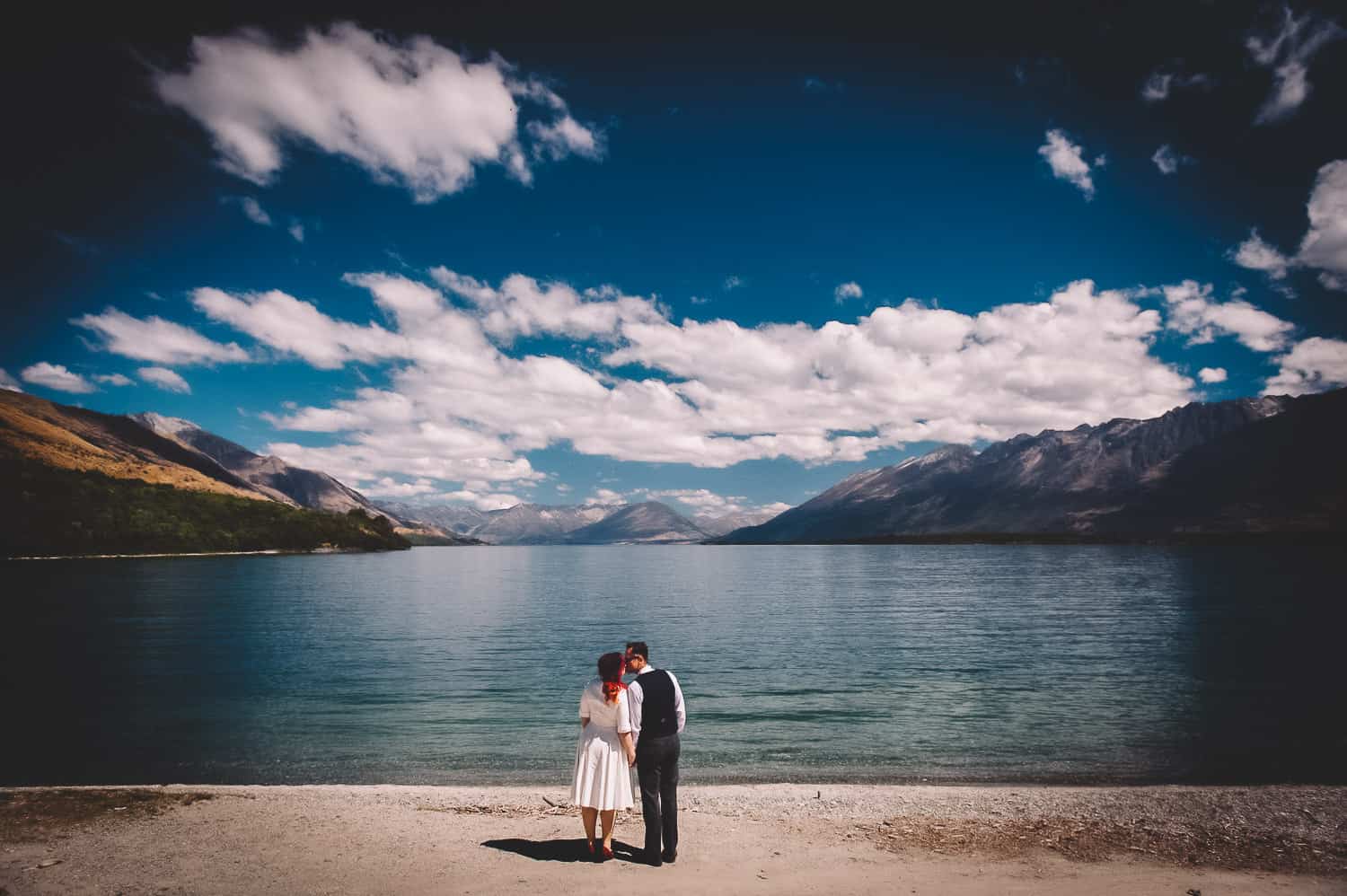 But eventually we made it to the Lake Sylvan carpark where we met up with the awesome Philippa Thomas Celebrant and the rest of the gang. From here, it was a stunningly beautiful 40 minute or so walk through stunning native beech forest until we finally arrived at the ceremony location, the Lake Sylvan lookout – this beautiful spot!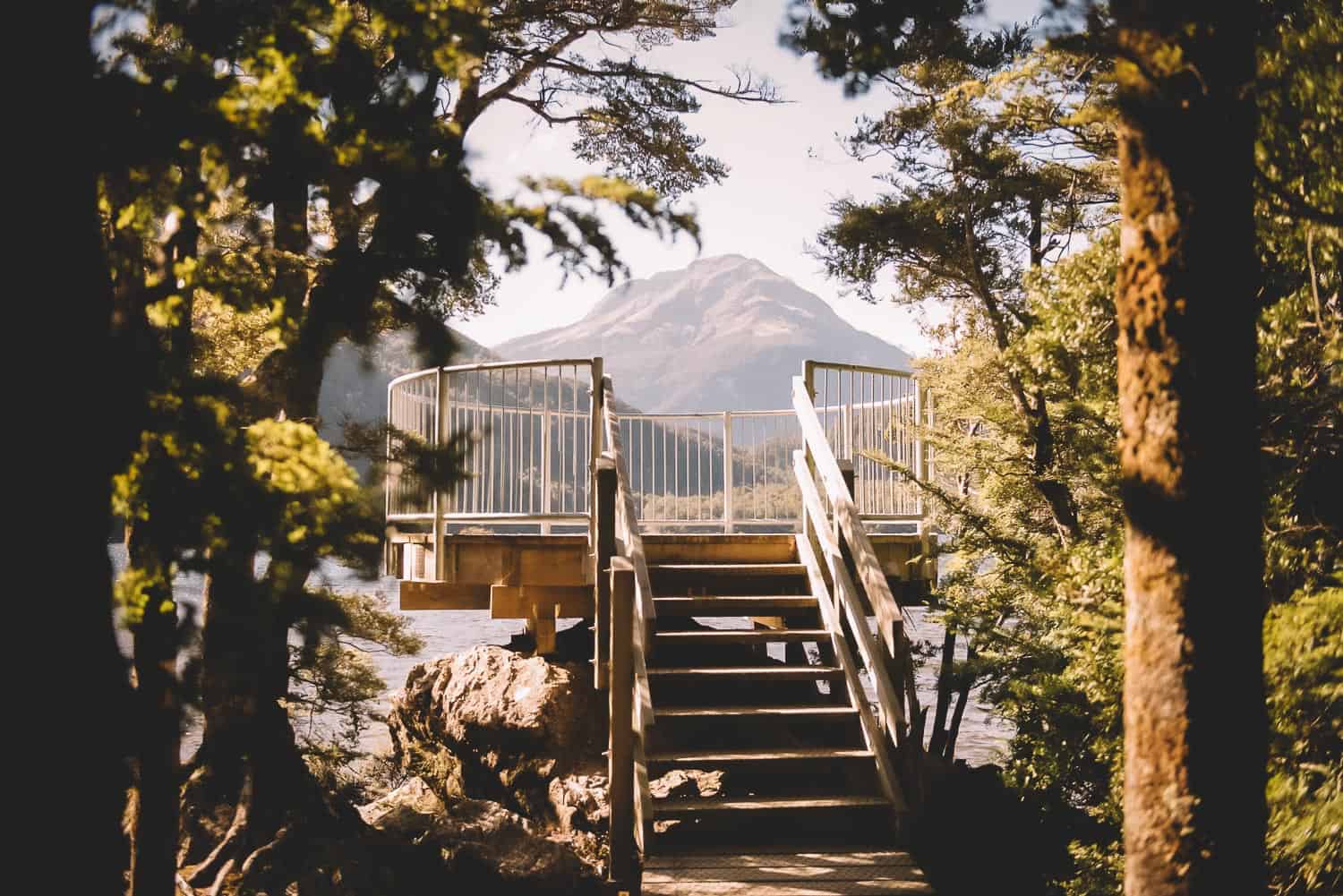 We got ourselves tidied up after the hike, waited a few minutes while some backpackers took in the view from the platform and then Robyn and Scott became husband and wife!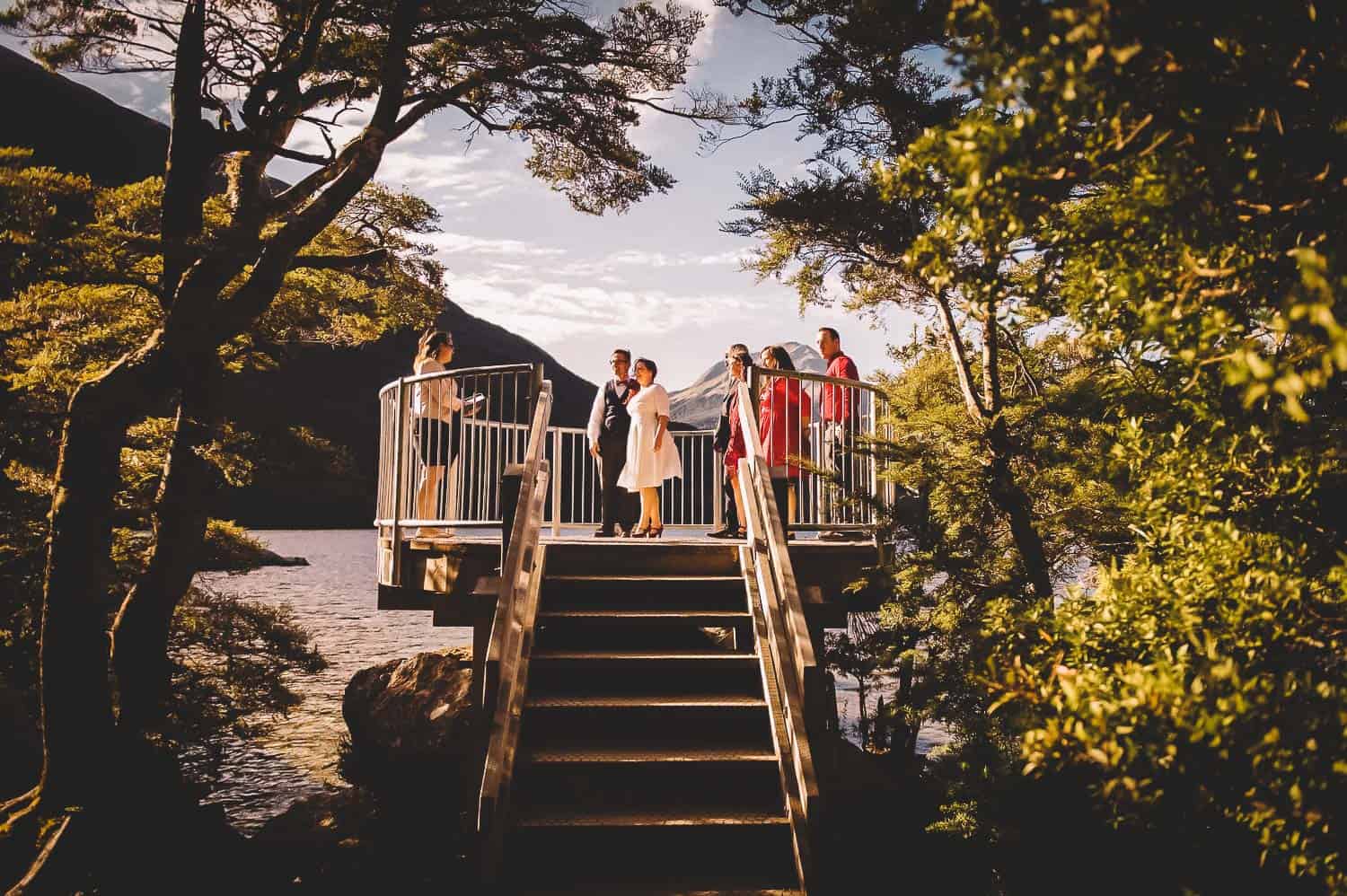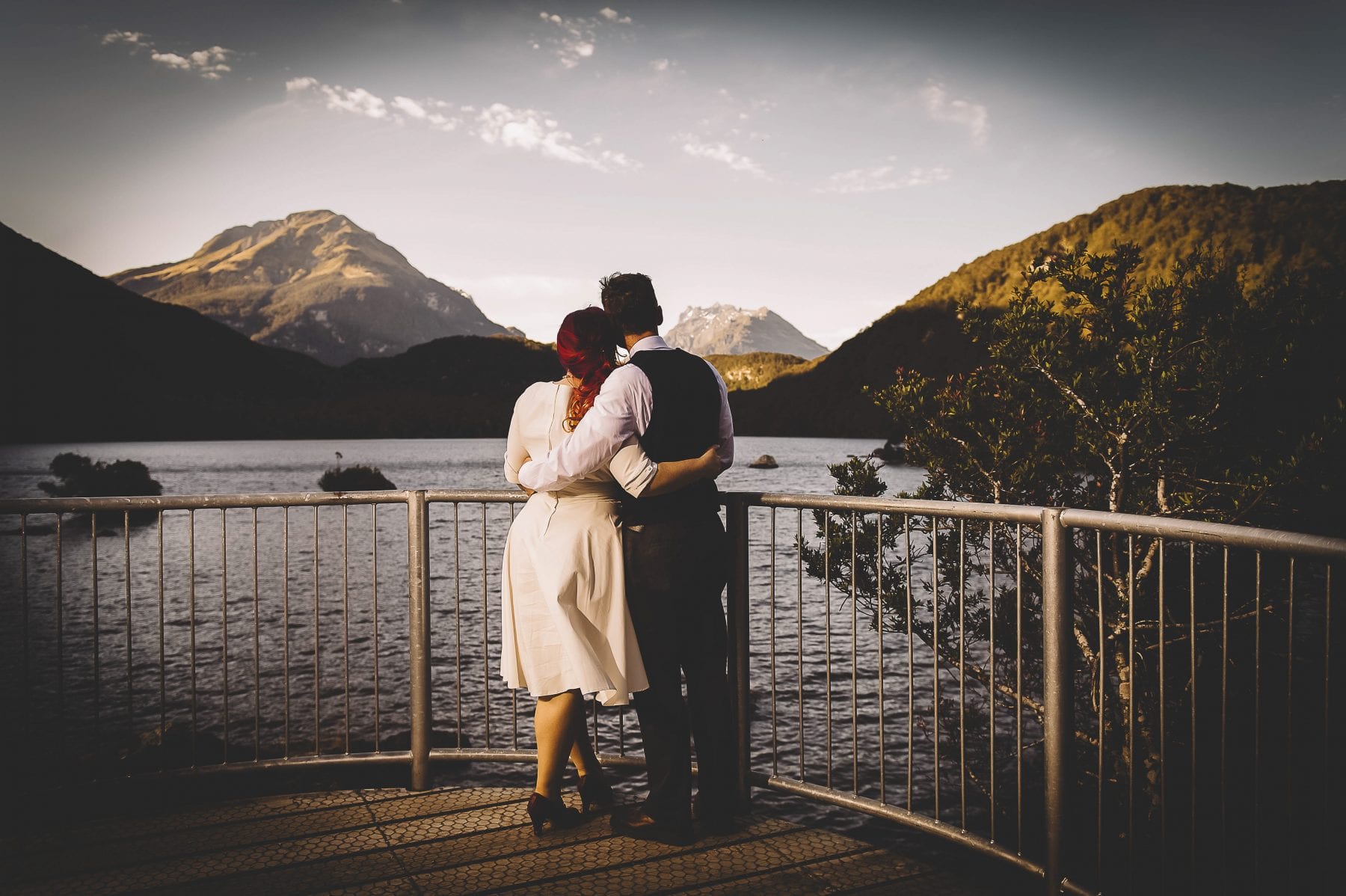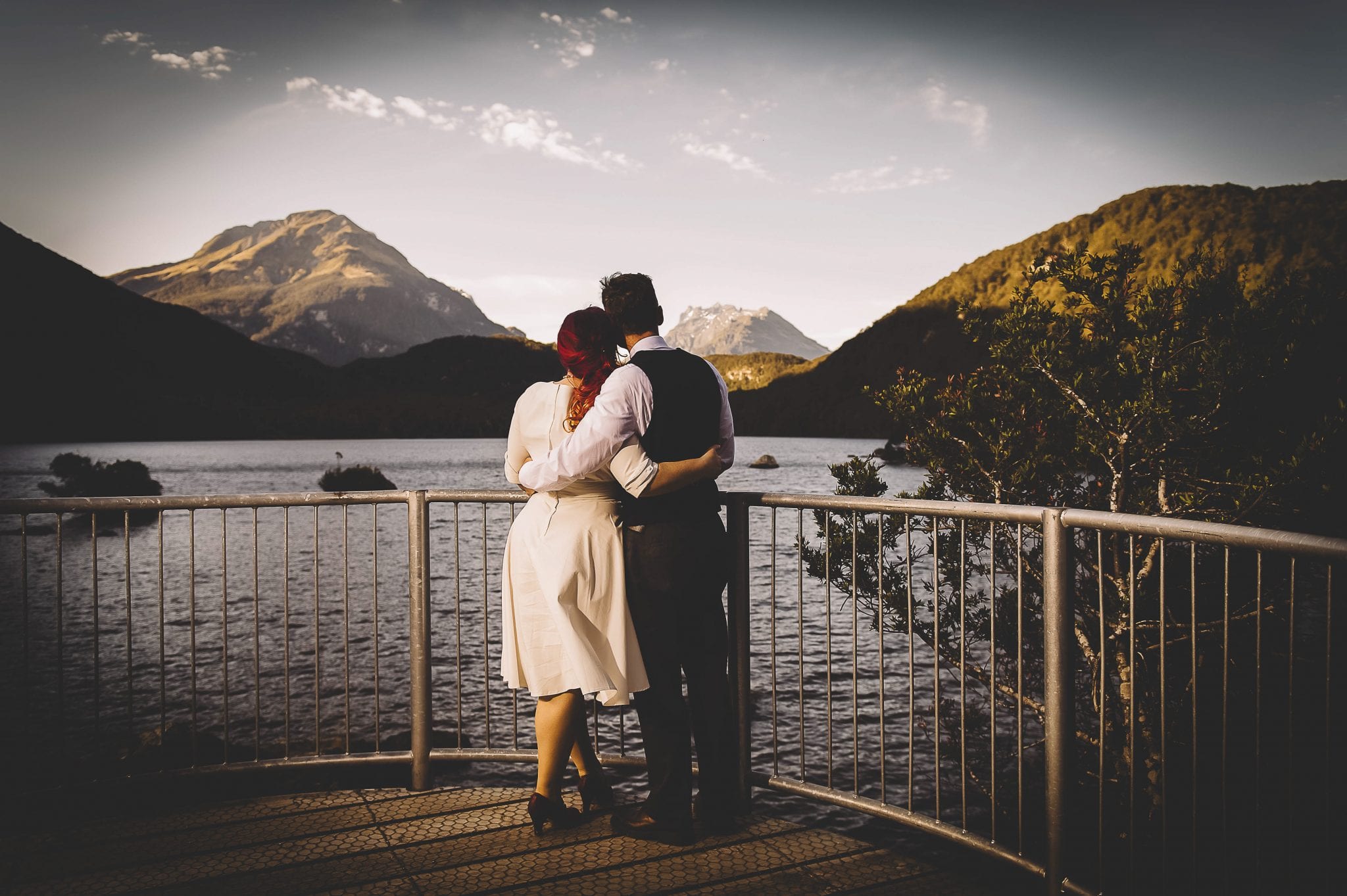 And that, at the end of the day, is what it is all about! Here are some of my favourite photos from Robyn & Scott's Lake Sylvan Elopement. I hope you enjoy looking at them as much as I enjoyed taking them!
And if you found this blog post helpful, you might also like;