BREE & TIM'S OFF-THE-CUFF QUEENSTOWN GARDENS ELOPEMENT
In September I had the pleasure of photographing Jessie & Buck's totally off-the-cuff Queenstown Gardens Elopement. The weather was perfect, blue skies with clouds and soft light. So the conditions were perfect for gorgeous Wedding Photos. This is because soft light like this is perfect for a Garden or Park Wedding as it brings out the colours and textures in the trees and flowers. It is also extremely flattering for ceremony and Bridal Party Photos.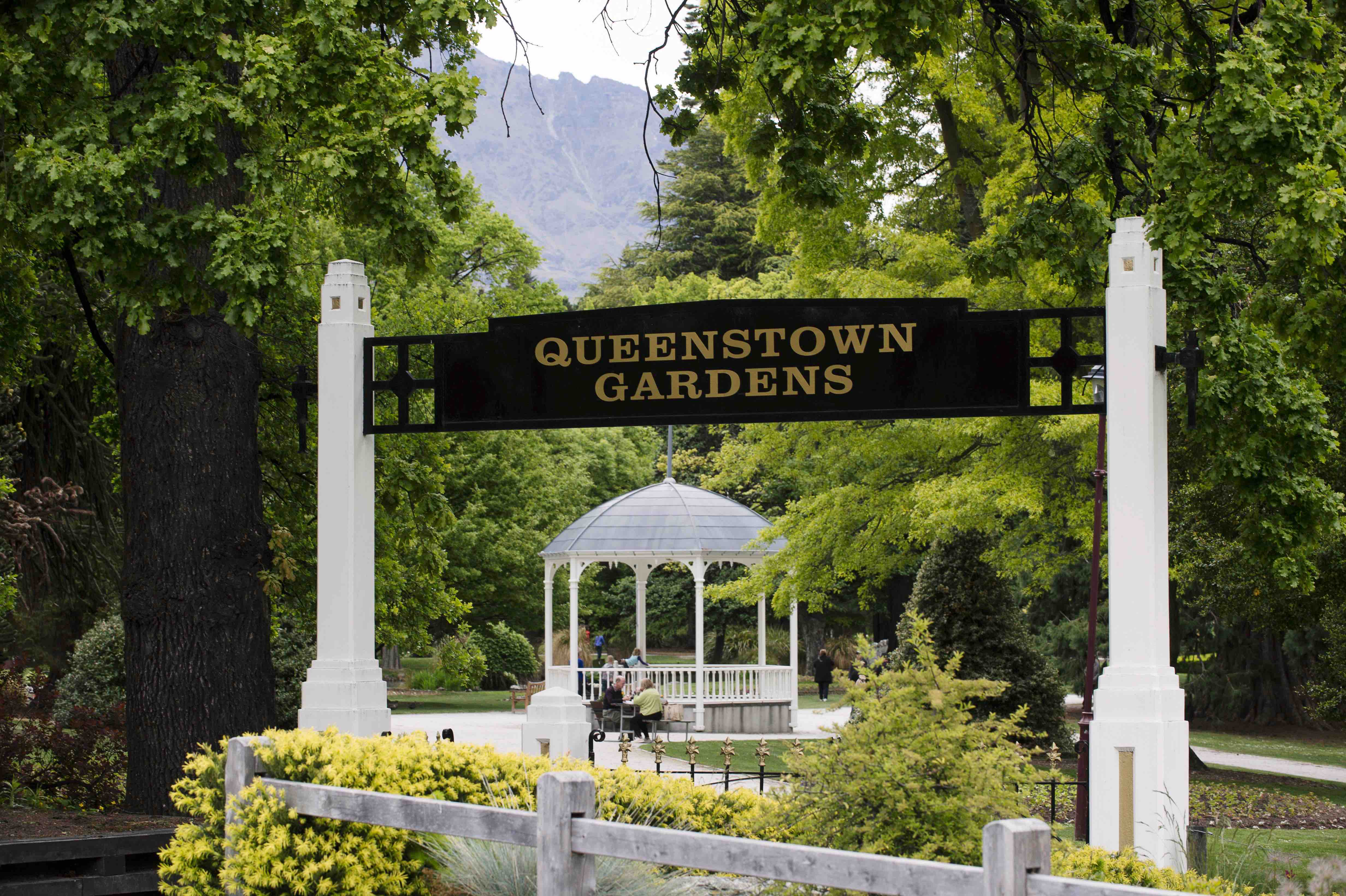 WINTER IN THE QUEENSTOWN GARDENS
There were no roses in the Rose Gardens yet and almost all of the trees still looked naked, not having regained their leaves yet after winter. So the Rose Gardens looked stark and bare in places. However, i had arrived early and found a nice spot for us with a background of cherry blossoms and other flowers for the ceremony location. (Complete with a girl reclined reading a book on a picnic bench nearby for that ultra realistic park feel!).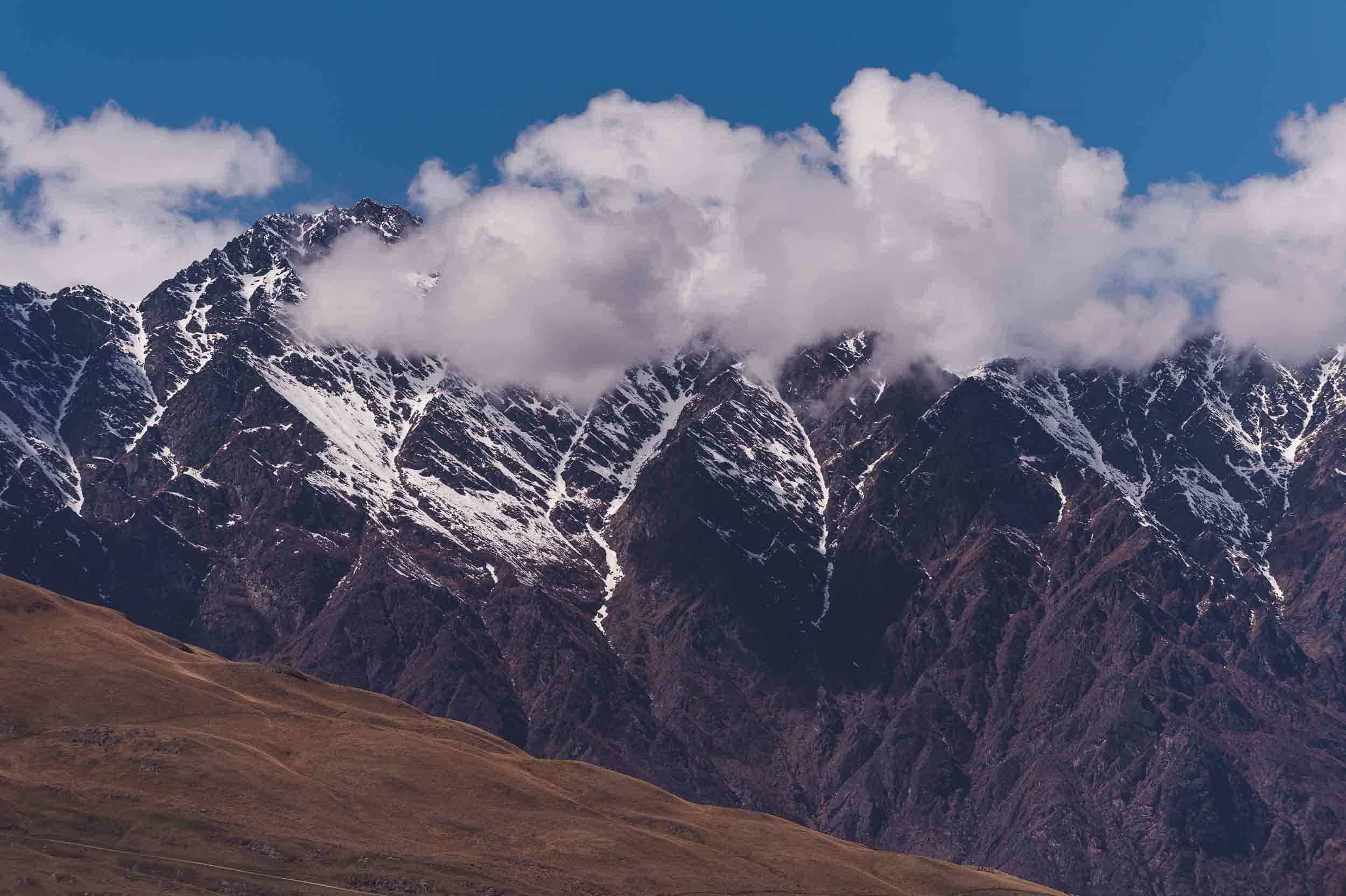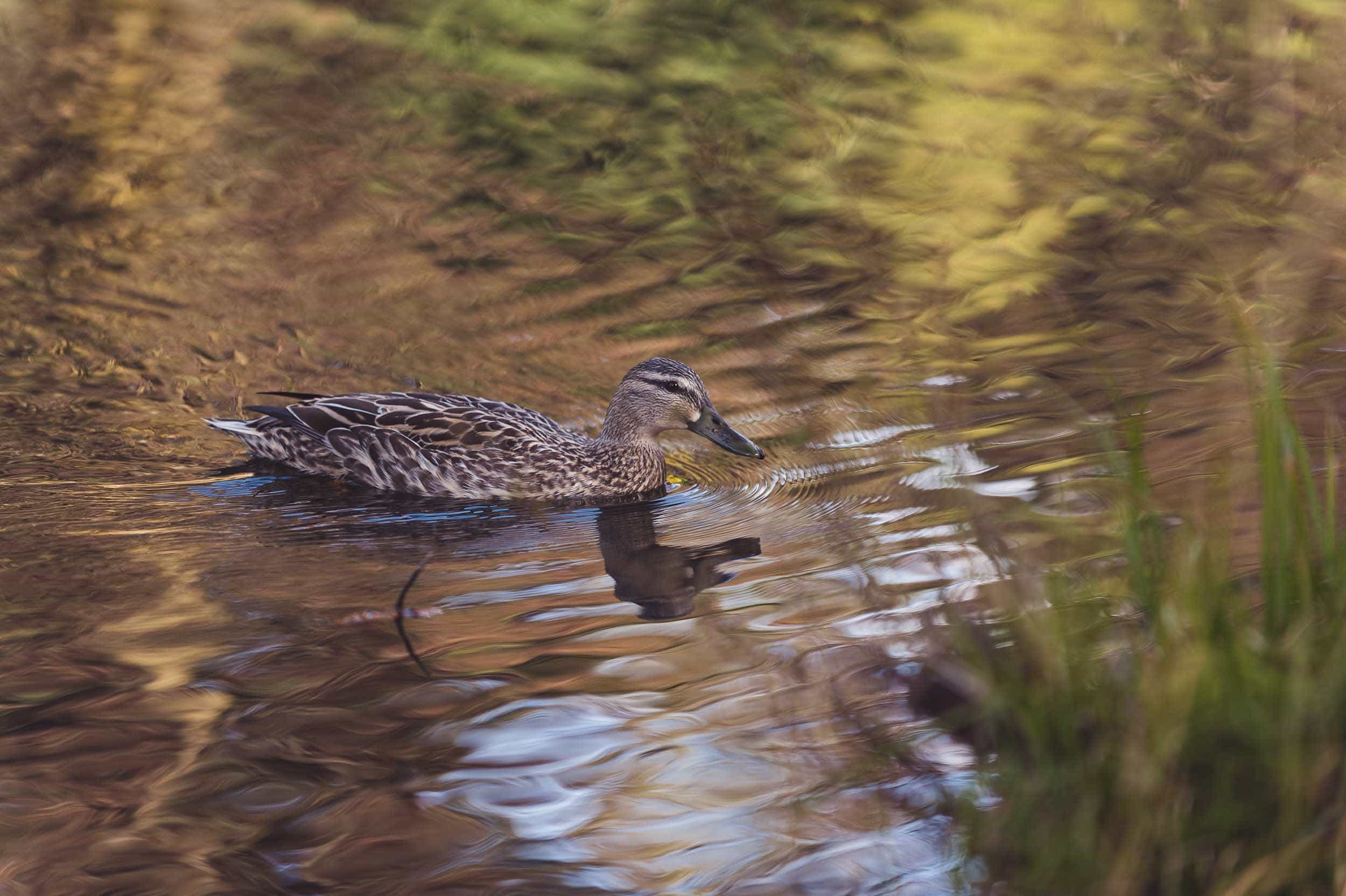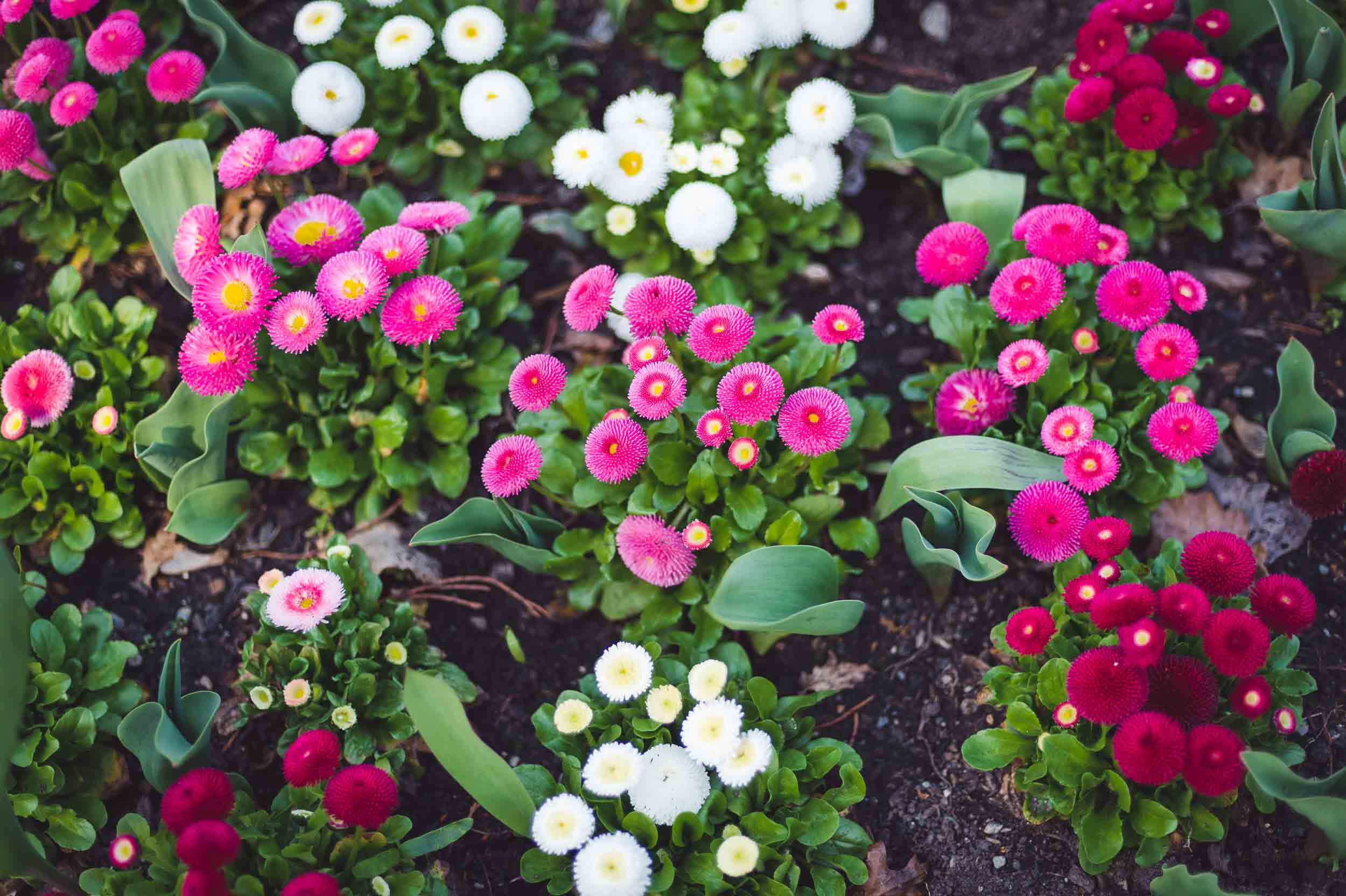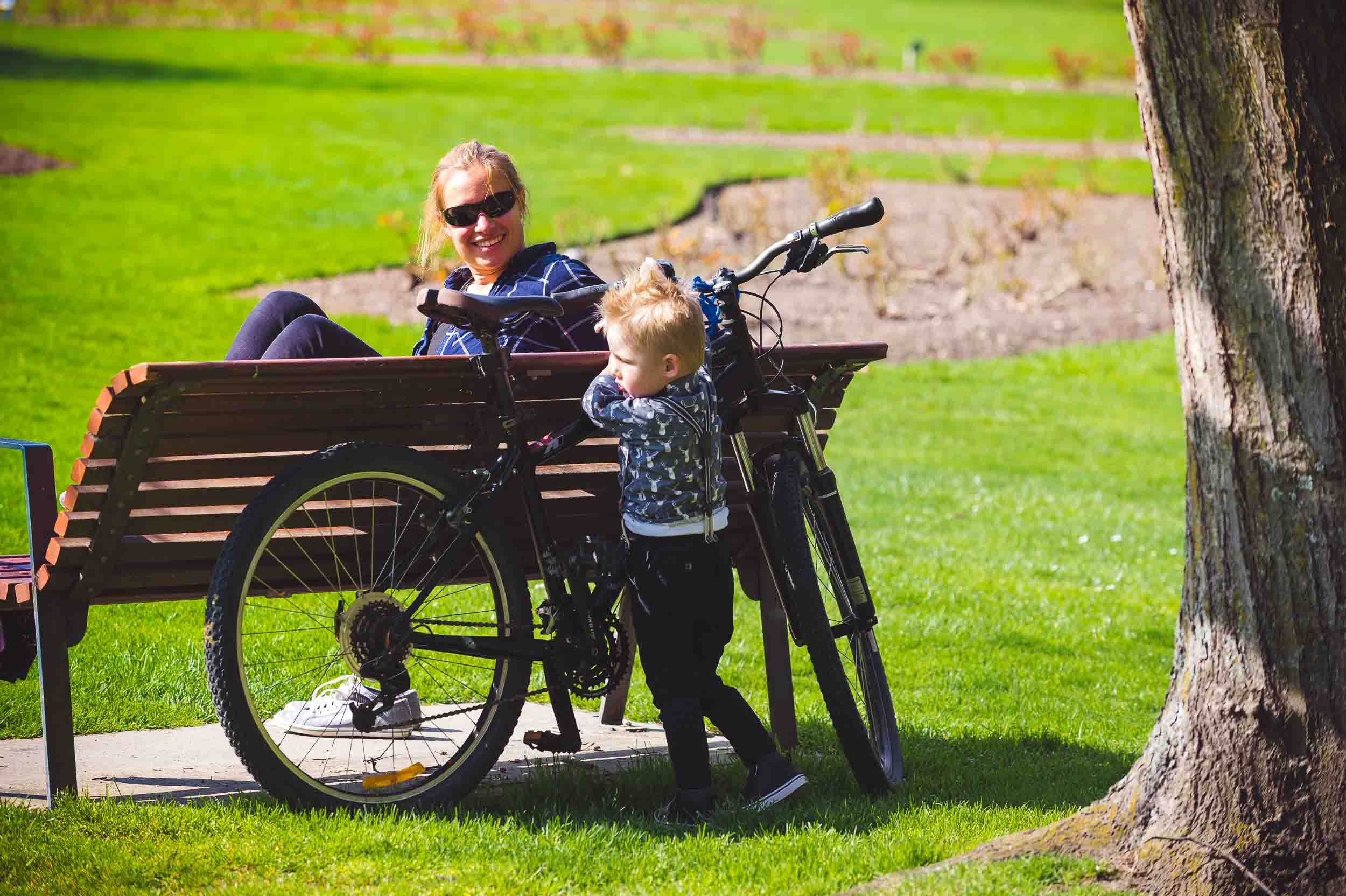 OFF-THE-CUFF ELOPEMENT
Jessie & Buck had such a relaxed, down-to-earth approach to their wedding day, it was lovely. For example, Jessie had walked into Holland Hair Salon on the morning of her wedding day without a booking! She and Rachel, her mum, both got their hair done, no fuss no muss as those New Yorkers would say!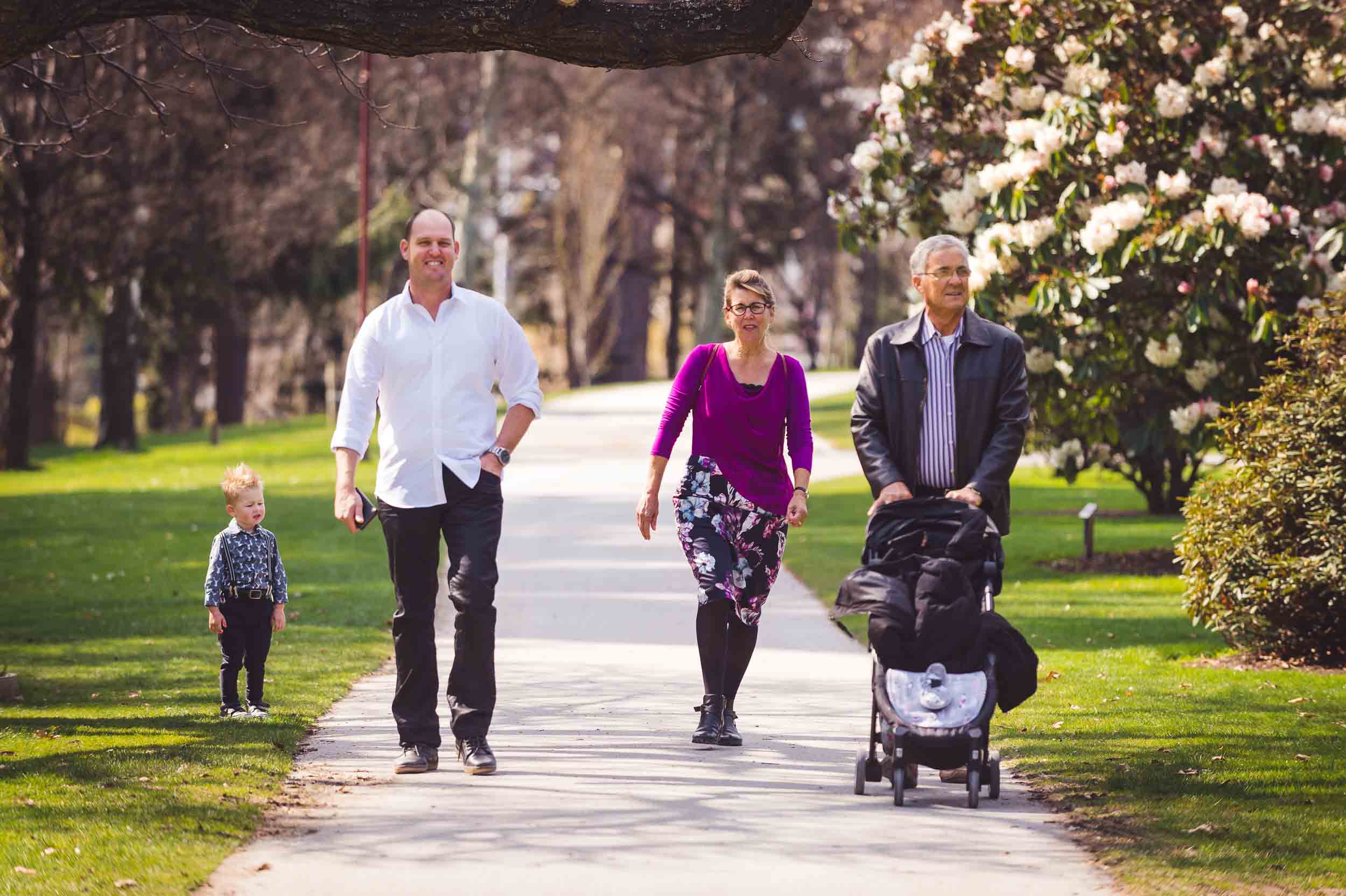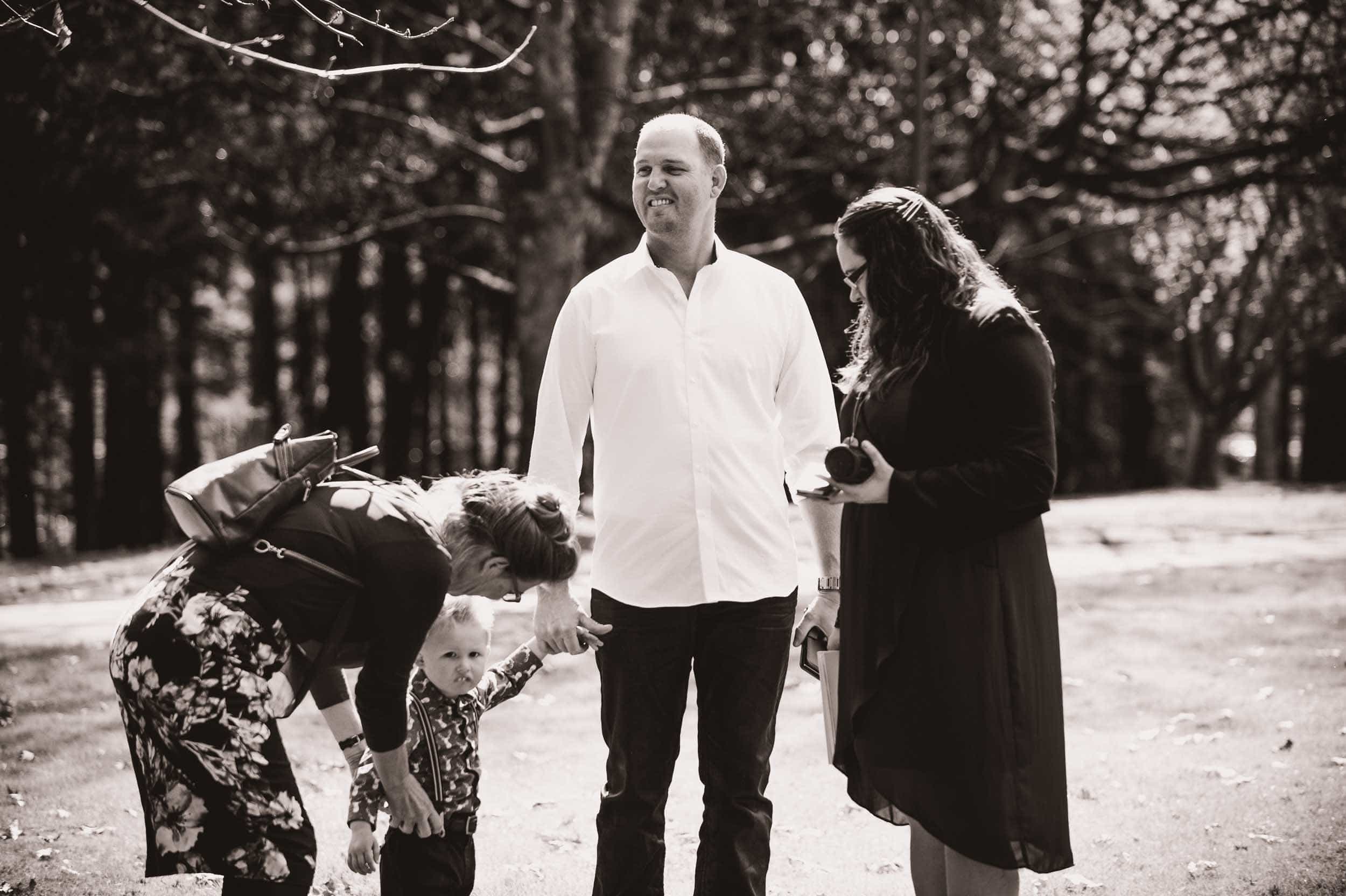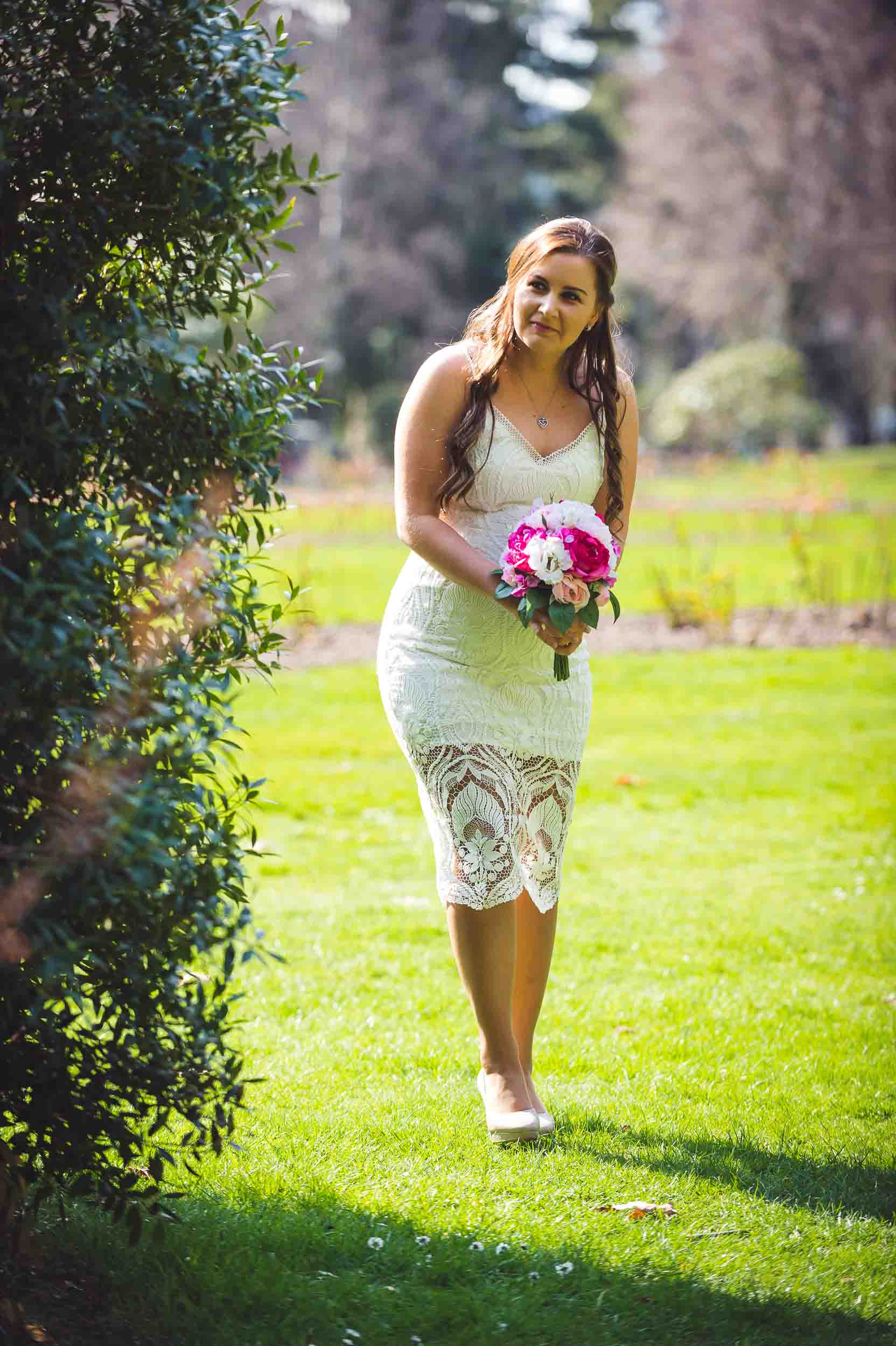 Not only that, but Jessie actually arrived at the ceremony location 15 minutes before Buck. Which surprised me somewhat, needless to say!
LURKING IN THE BUSHES
When Jessie turned up early, her wonderful celebrant Philippa Thomas and I didn't panic, we just got her ready and hid her in the bushes nearby so she could still get that lovely First Look moment when she popped out of the bushes and Buck saw her in her wedding dress for the first time.
Well, soon enough Buck arrived and our efforts to hide Jessie in the bushes paid off. The look on his face when he saw his Jessie in her wedding dress for the first time was a moment Jessie will treasure.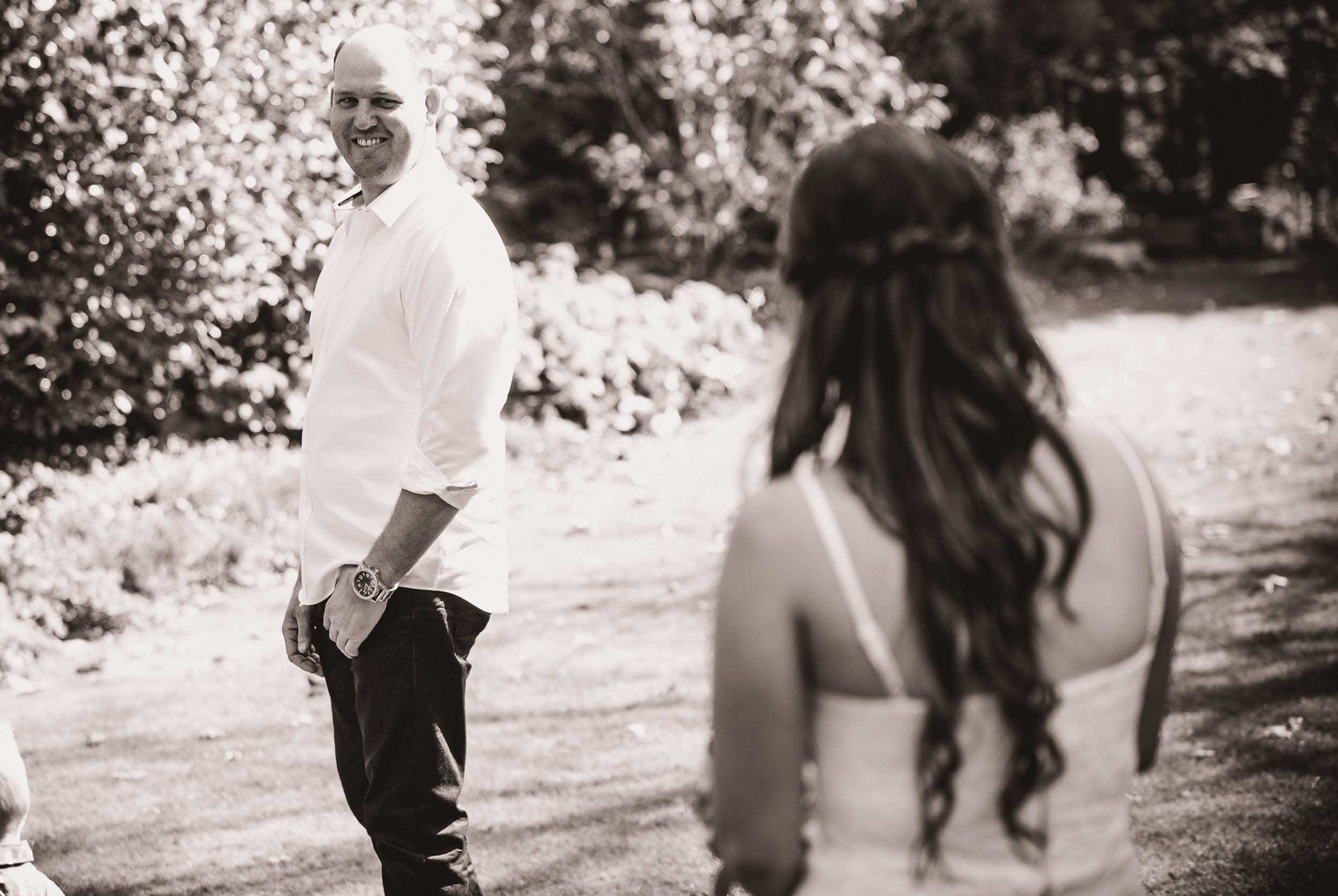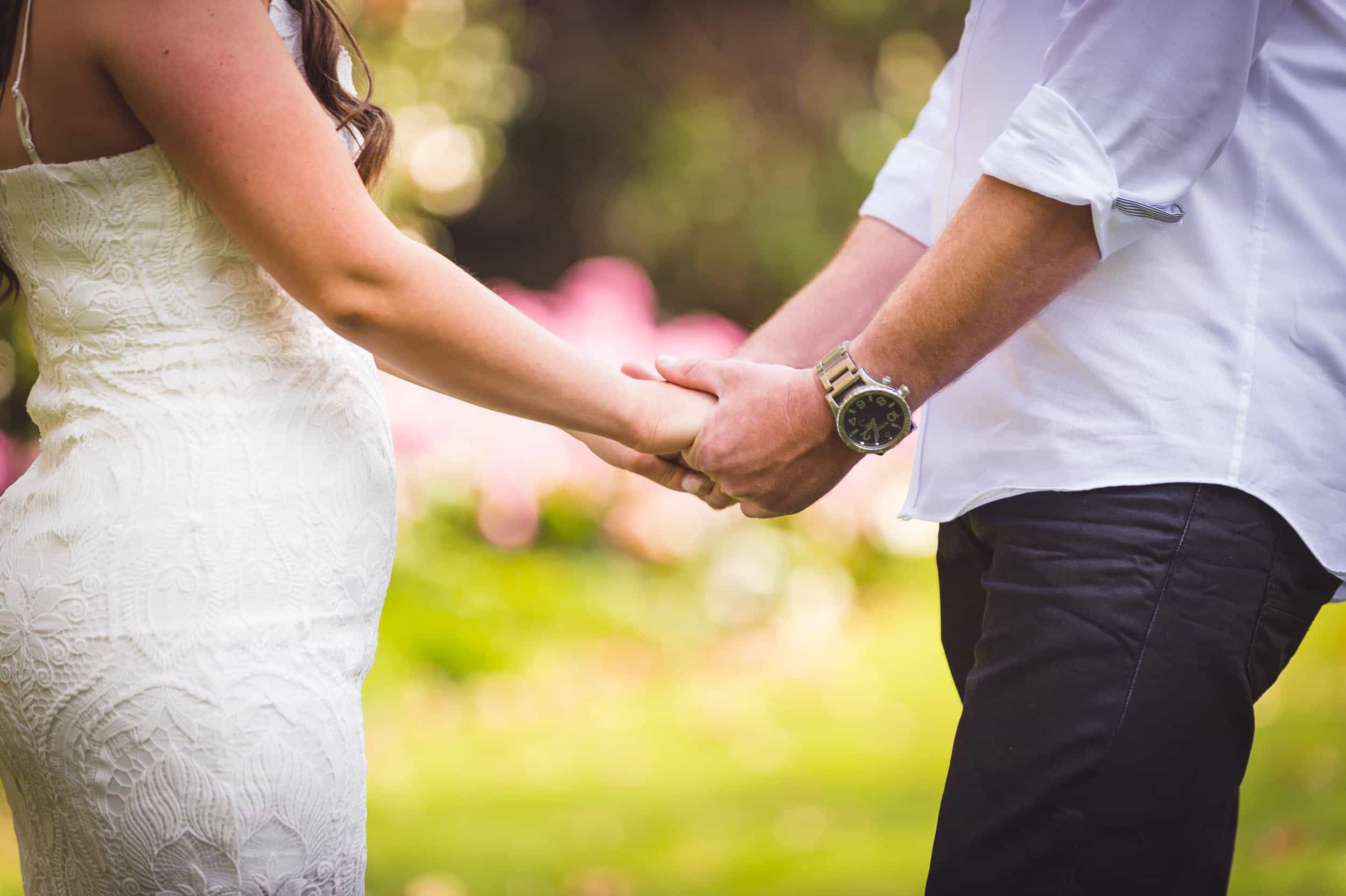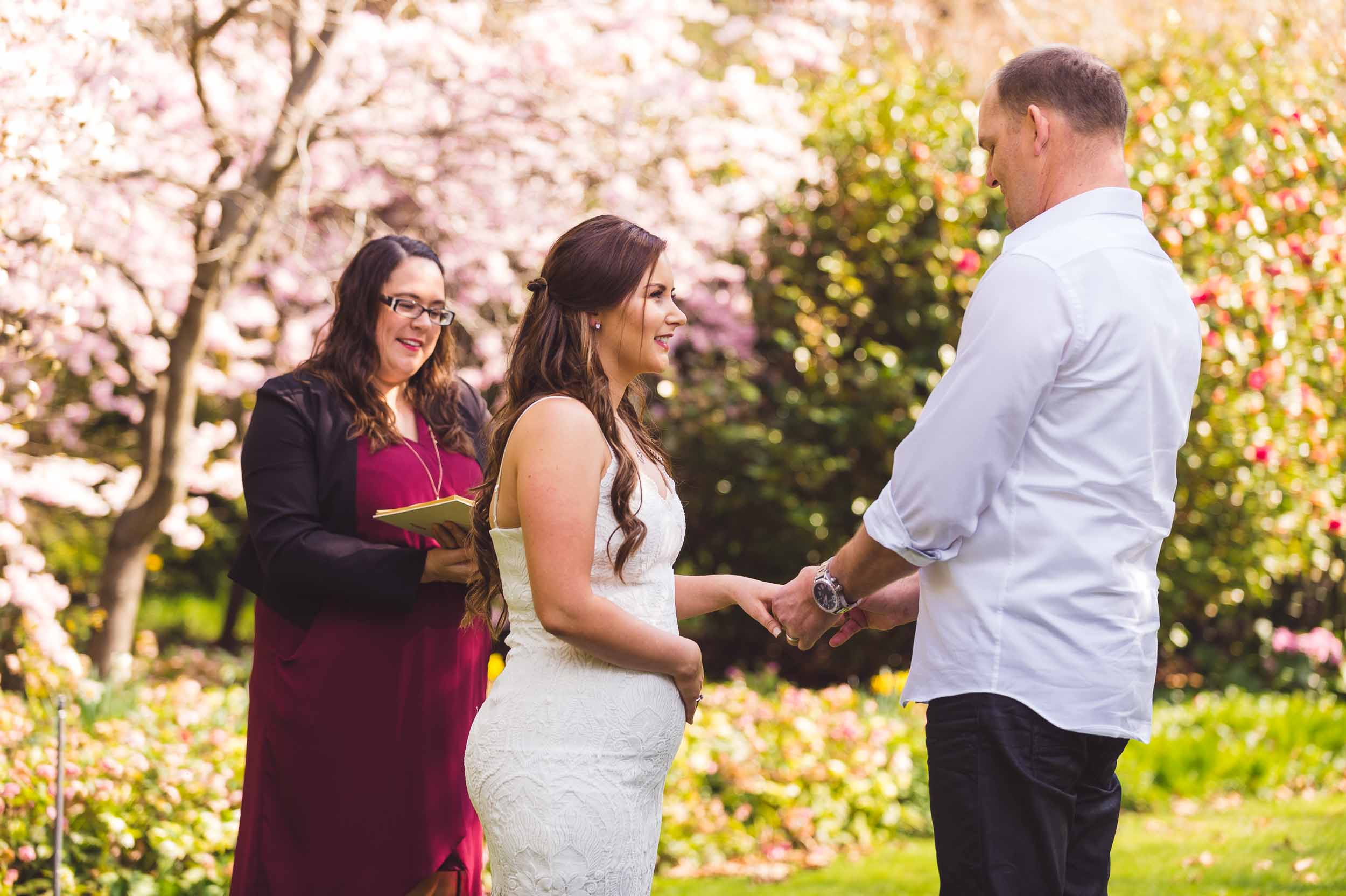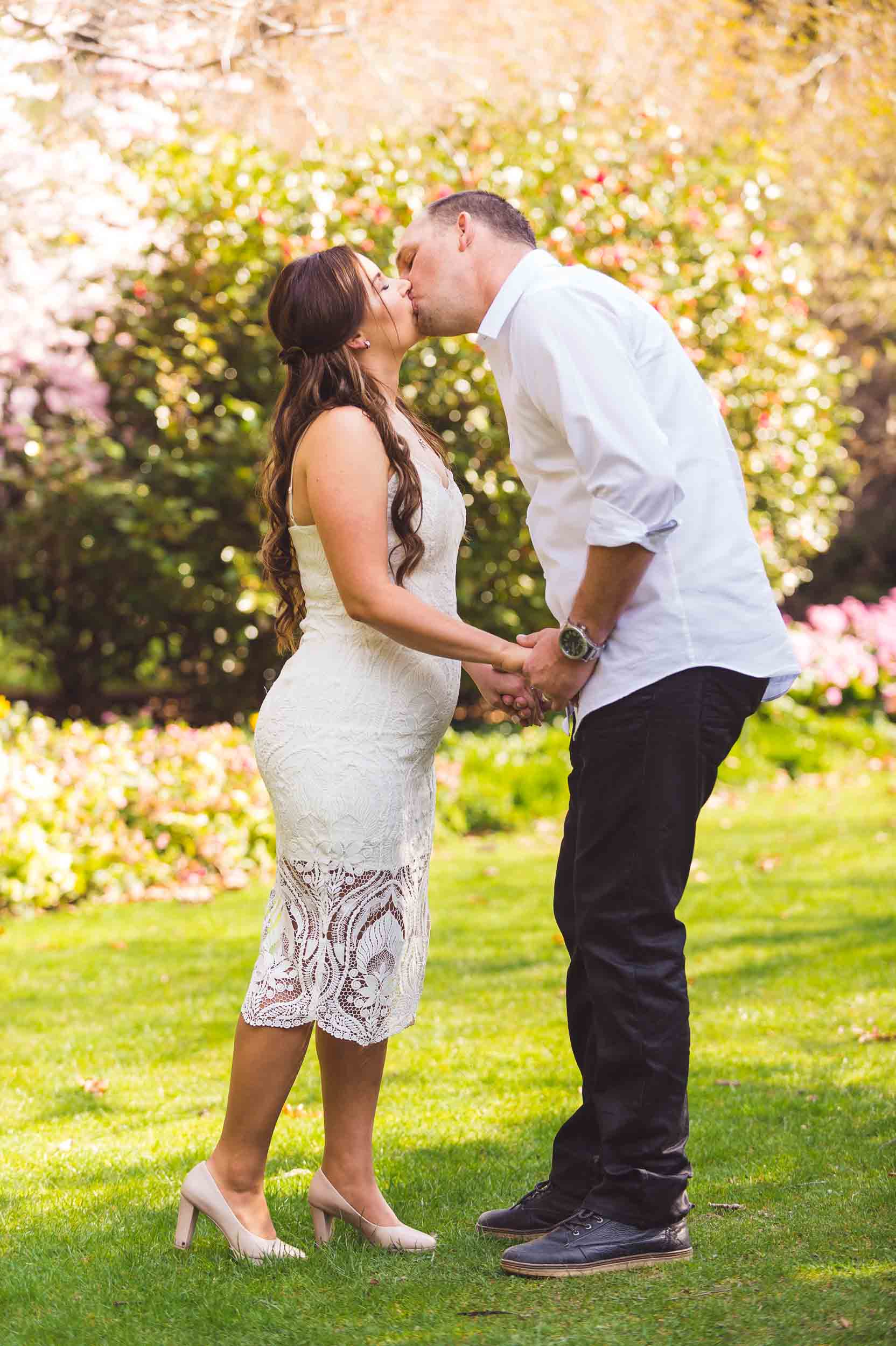 SIMPLE, NATURAL & BEAUTIFUL
Thanks to Philippa, Jessie & Buck's Queenstown Gardens Elopement was simple, natural and beautiful and totally them. It was also very intimate, with just Jessie & Buck, Jessie's mum Rachel and her husband Will, Jessie & Buck's kids Maddy (14 months) & Braxton (4) there to see them become husband and wife.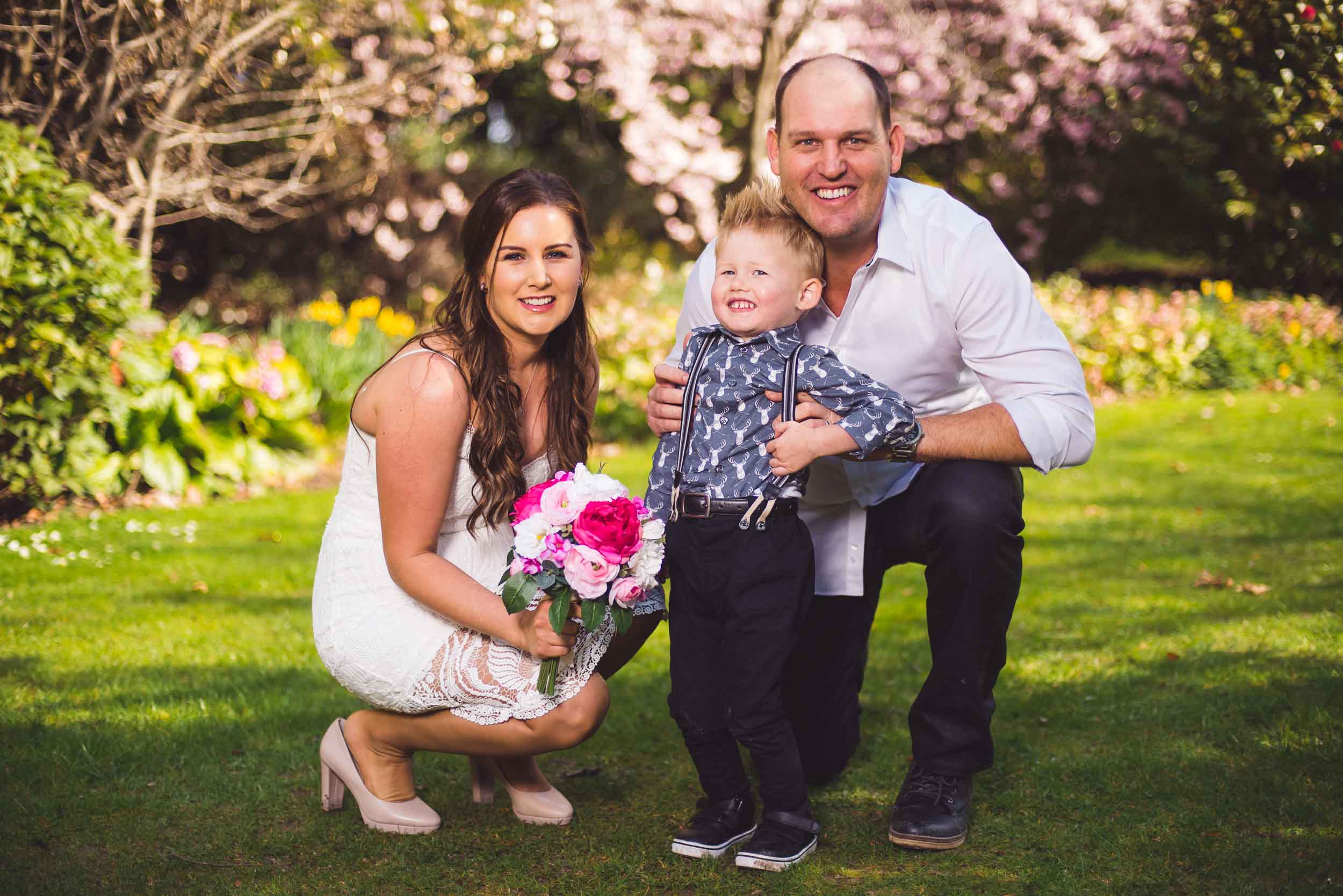 WHO SAYS CHILDREN & WEDDINGS DON'T GO TOGETHER?
Braxton did provide some mid-ceremony entertainment. At one point he wandered quite far off into the distance for an explore. However, Will was able to scoop him up and bring him back. After the ceremony, Braxton wandered over to a girl on a nearby park bench. She was reclined reading a book and very comfortable with her bike leaning up. Will then proceeded to ring her bicycle's bell continuously for several minutes. Luckily, she thought he was cute and didn't mind at all.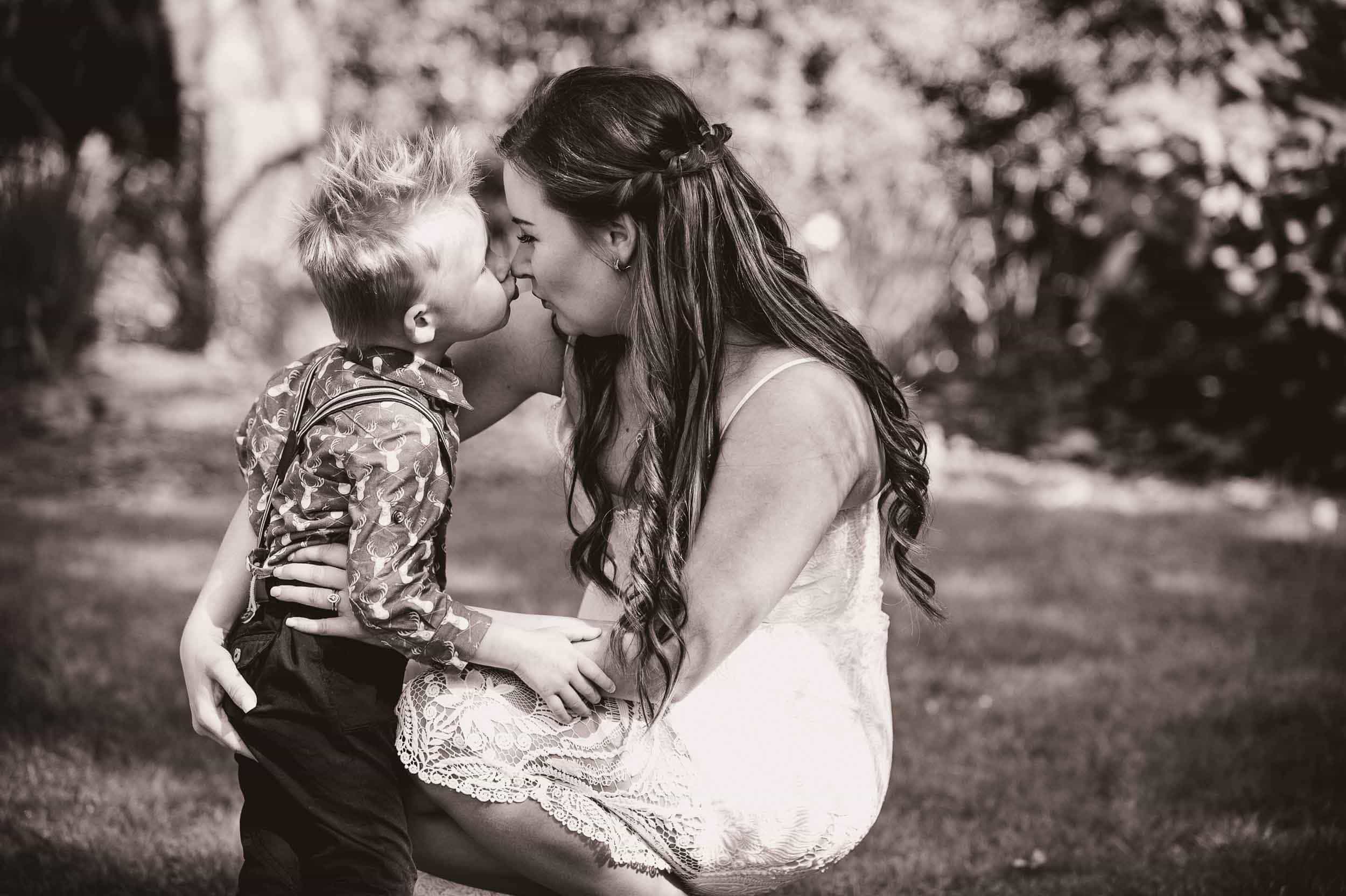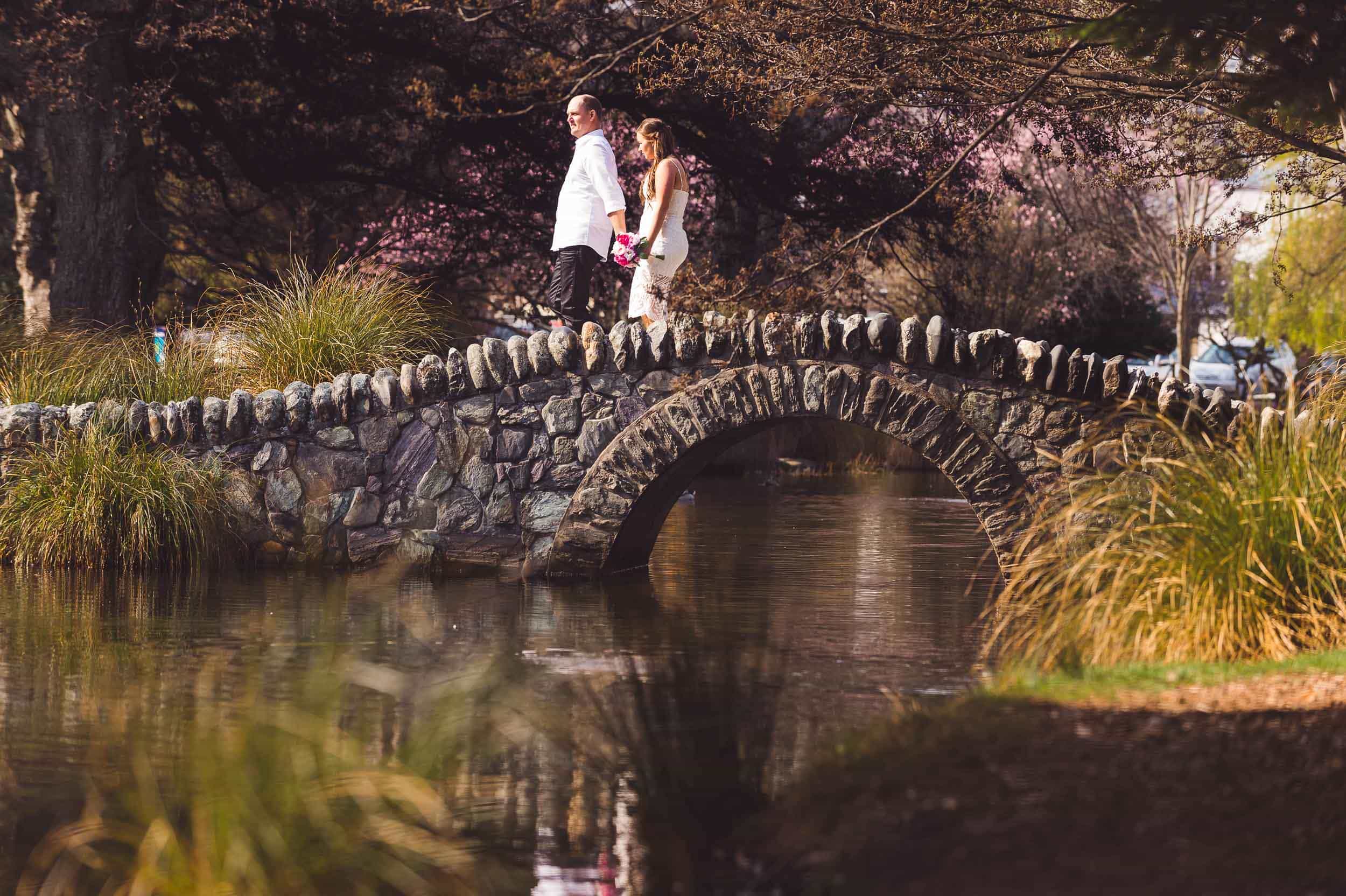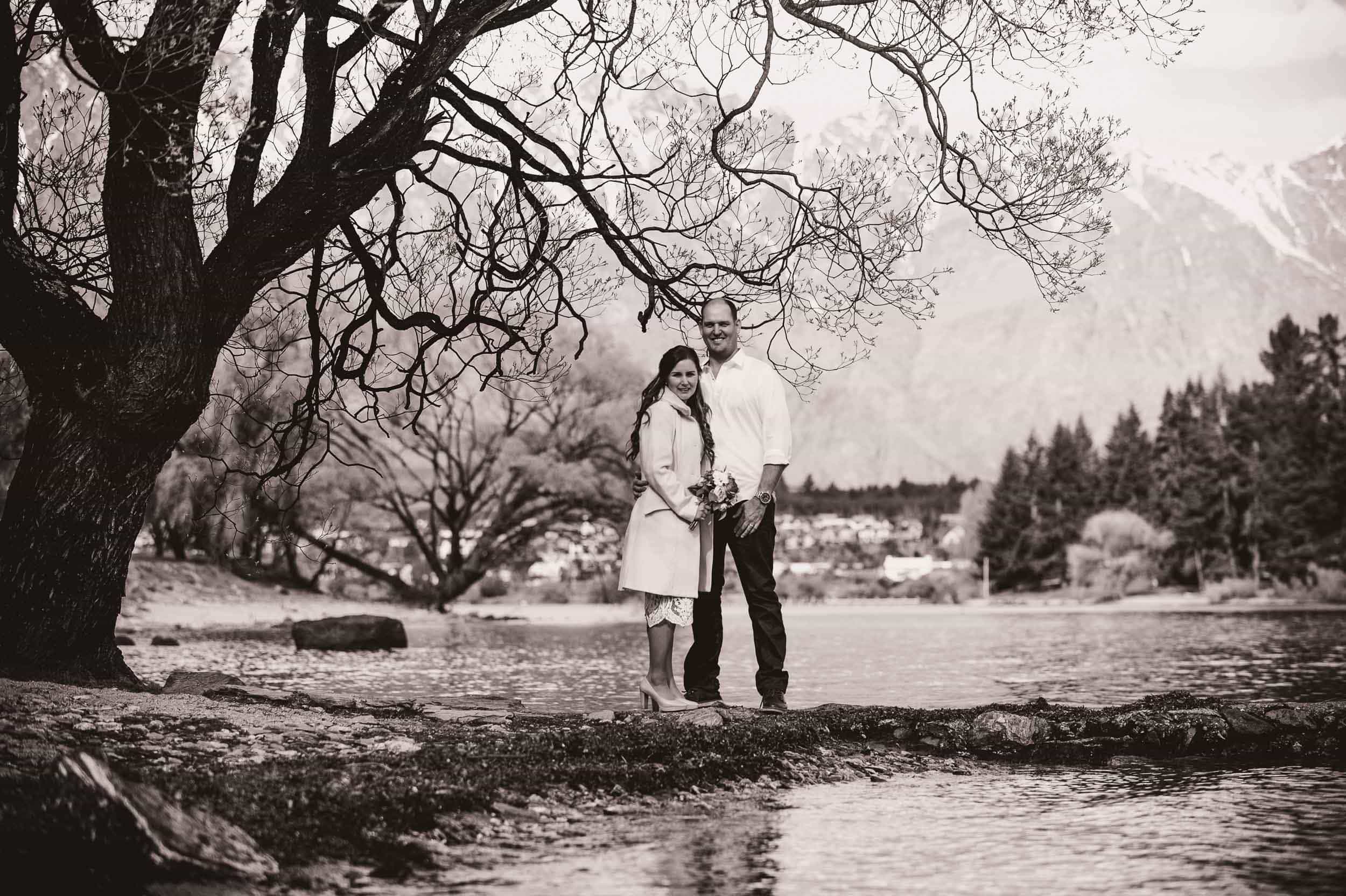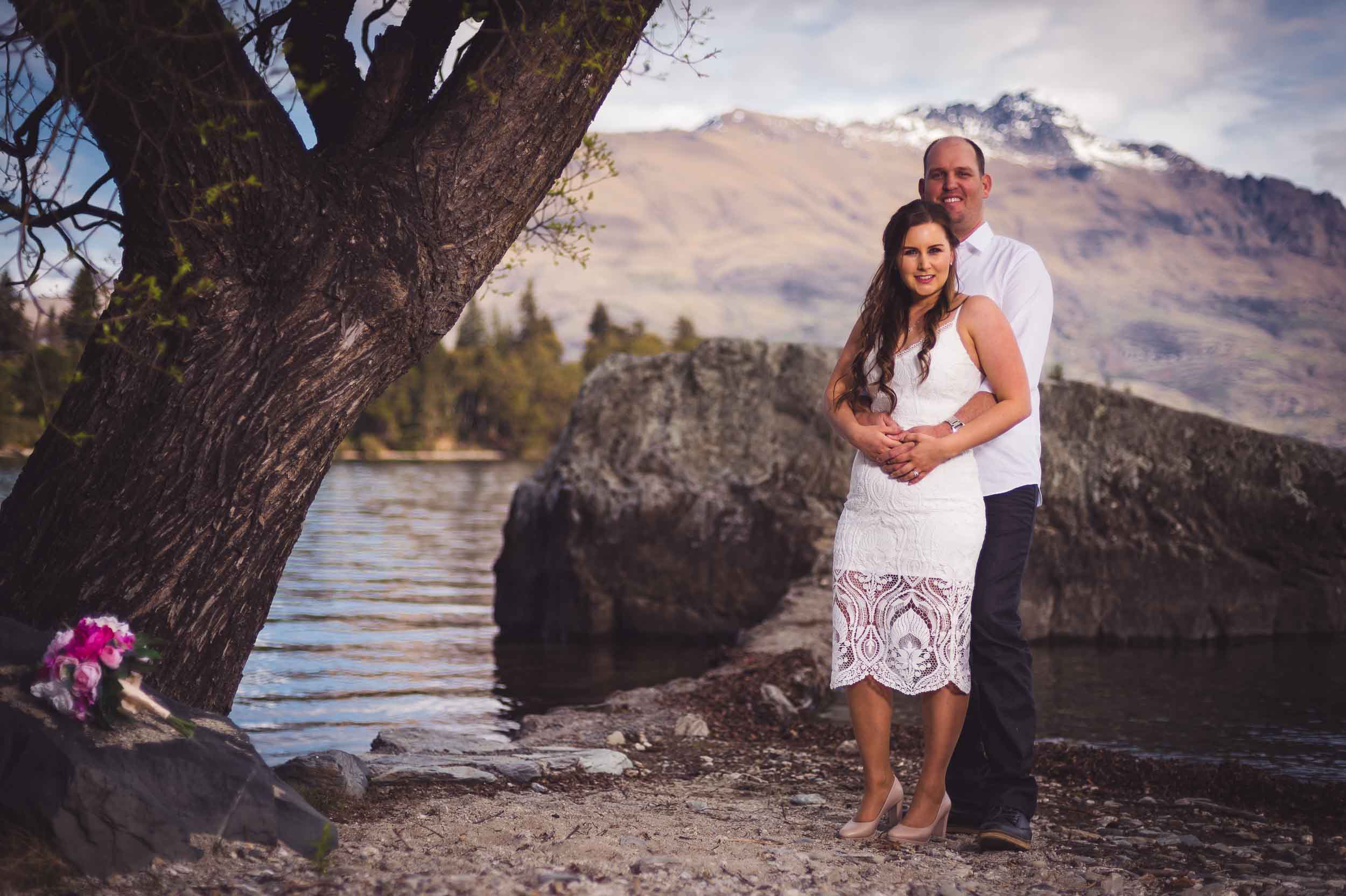 P.S. If you are planning a Queenstown Elopement you might find this post I wrote on "How to find a location for your Queenstown Elopement" useful.