Wedding venues are usually the first and biggest "piece of the puzzle" for most couples when it comes to wedding planning.  After all, they are usually one of the most expensive chunks of your wedding budget and popular venues can get booked out years in advance.  So, in most cases it makes total sense to book your wedding venue first and then your other vendors – especially if you are planning a Saturday wedding in peak season at one of the more popular venues.  So, I thought I would list some of the most popular Queenstown venues, their contact info, sample photos and pros and cons here to make your queenstown wedding planning that little bit easier.
Note: this post is a work-in-progress.  I will continue to update and add to the current venues and also add new venues over time.  So do check in from time to time.
Right, enough wiffle-waffle from me, let's get started…
queenstown's best wedding venues
arrowtown athenaeum hall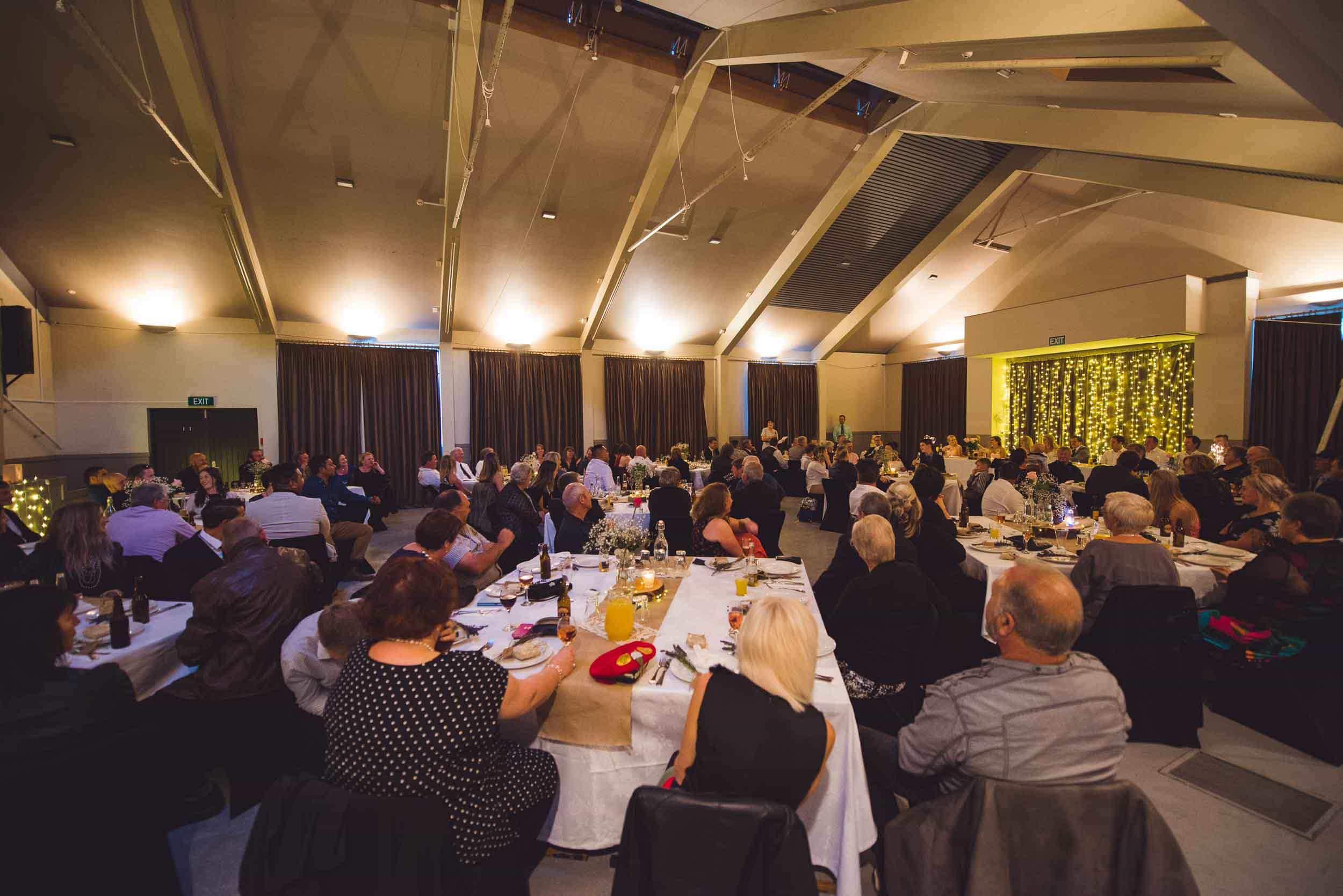 The Arrowtown Athenaeum Hall is located in the centre of the historic gold-mining town of Arrowtown on it's main street, Buckingham Street.  It's quite a large space and capable of hosting a very large wedding reception.  The above wedding had around 150 guests at the reception from memory (250 at the ceremony and the biggest wedding I have ever photographed!).
Like most halls, the Athenaeum Hall really is a blank canvas and looks pretty plain without any decoration. It is managed by the Queenstown Lakes District Council.
heritage queenstown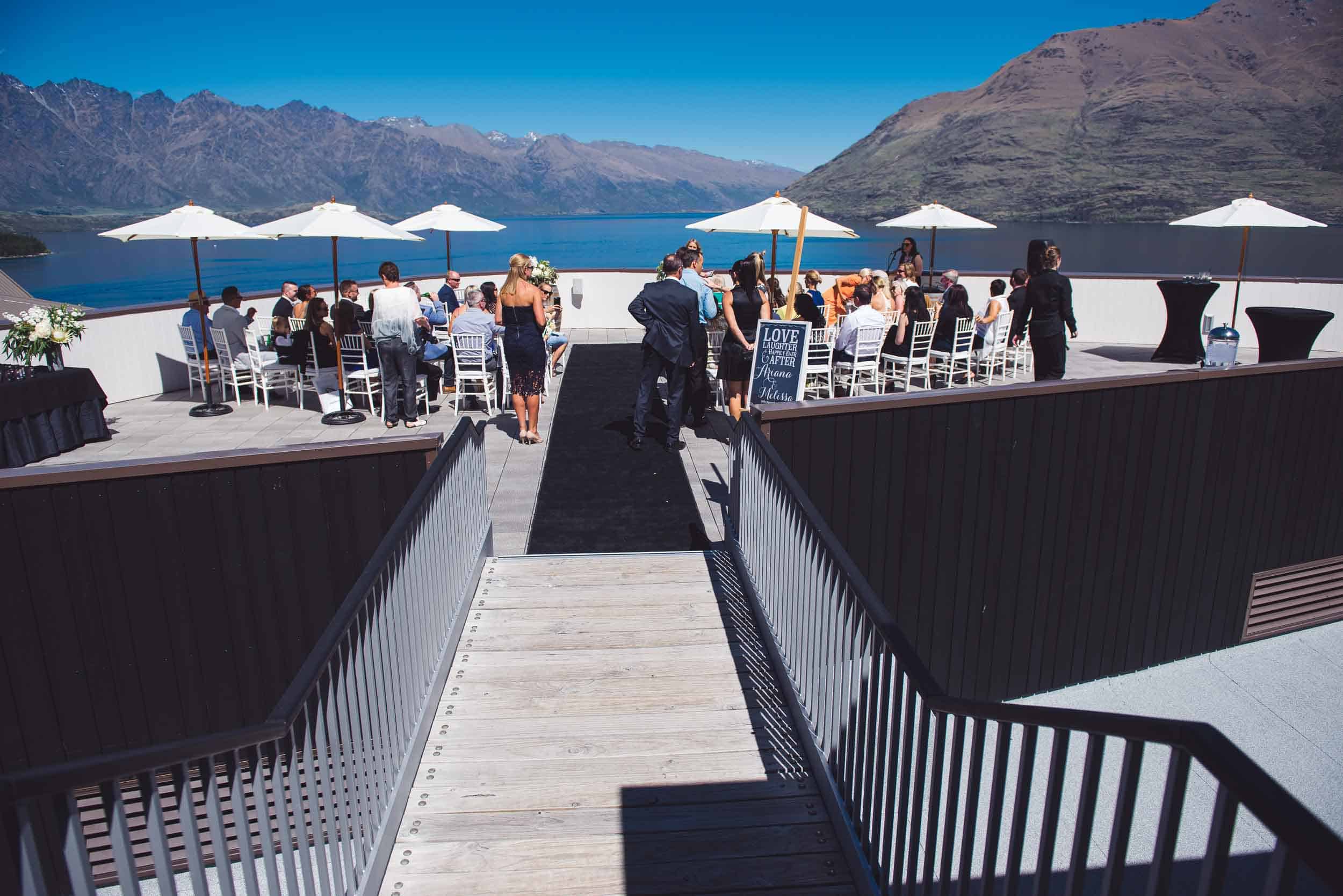 Heritage Queenstown is located a couple of kilometres from central Queenstown (but up a pretty steep hill – easy to walk into town, but bloody hard work walking home – especially after a Fergburger and a couple of pints!).
The hotel has a stunning rooftop ceremony venue with jaw-dropping views of Lake Wakatipu and the surrounding mountains.  It is also possible to have a medium-sized indoor ceremony in their conference wing if the weather gods don't play ball.  There are windows with views of the surrounding lush green native trees as a backdrop so even if you get forced indoors by the weather you can still have a beautiful natural backdrop for your ceremony.
For receptions, the hotel's Icon conference room is perfect, with stunning panoramic windows showing views of the lake and mountains.
Lake Hayes Pavilion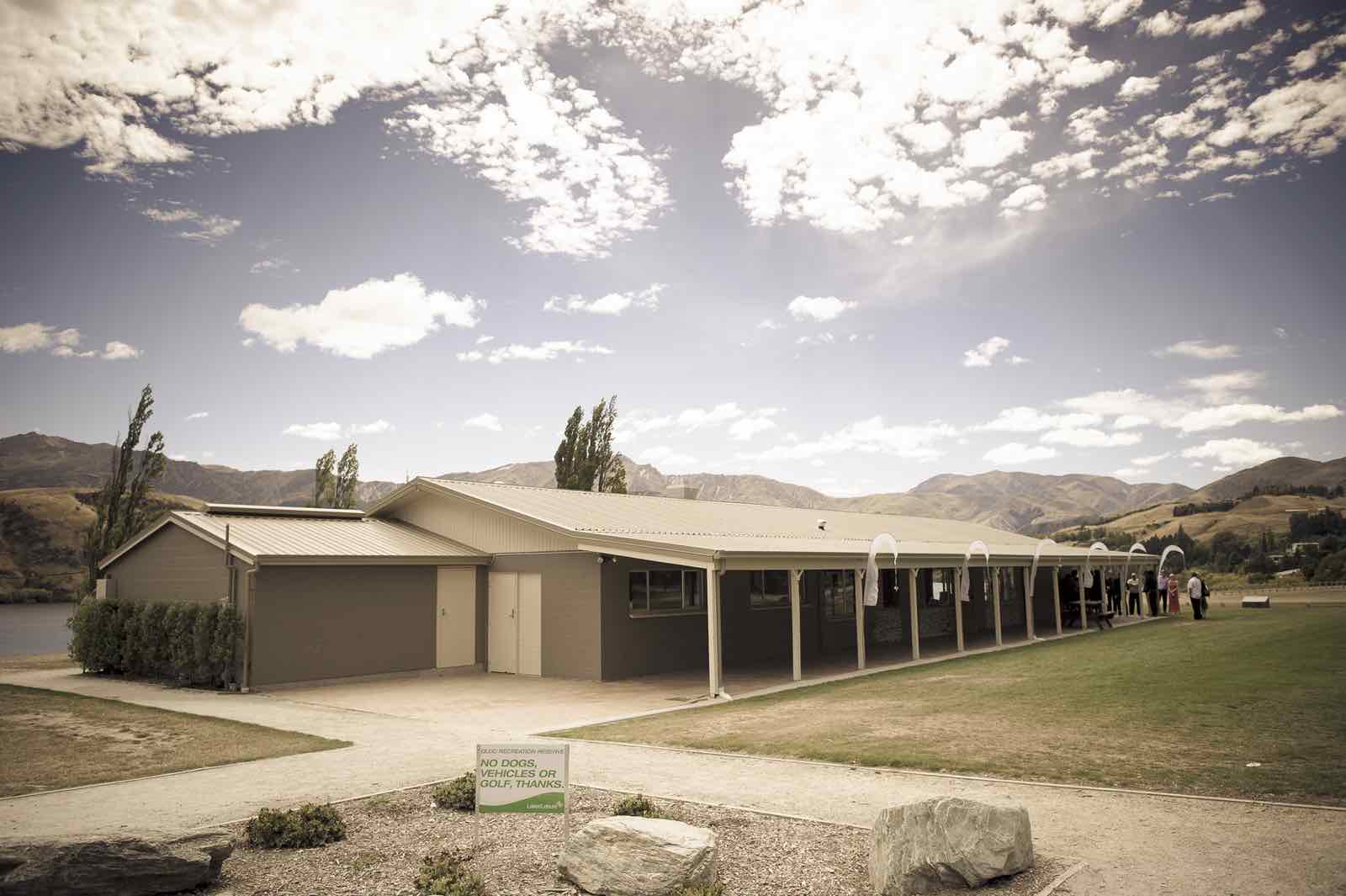 The Lake Hayes Pavilion is managed by the Queenstown Lakes District Council.  Don"t be put off by the exterior, the interior was refurbished a few years ago and is lovely.  The views over Lake Hayes from this venue (even when inside) are amazing too.  Ceremonies are usually held at the Arrowtown end of the building on the lawn overlooking Lake Hayes.  (Where you can see a couple of people standing on the right hand side of the above photo is the rear of the ceremony seating area).
Middleton's Woolshed, Queenstown Hill Station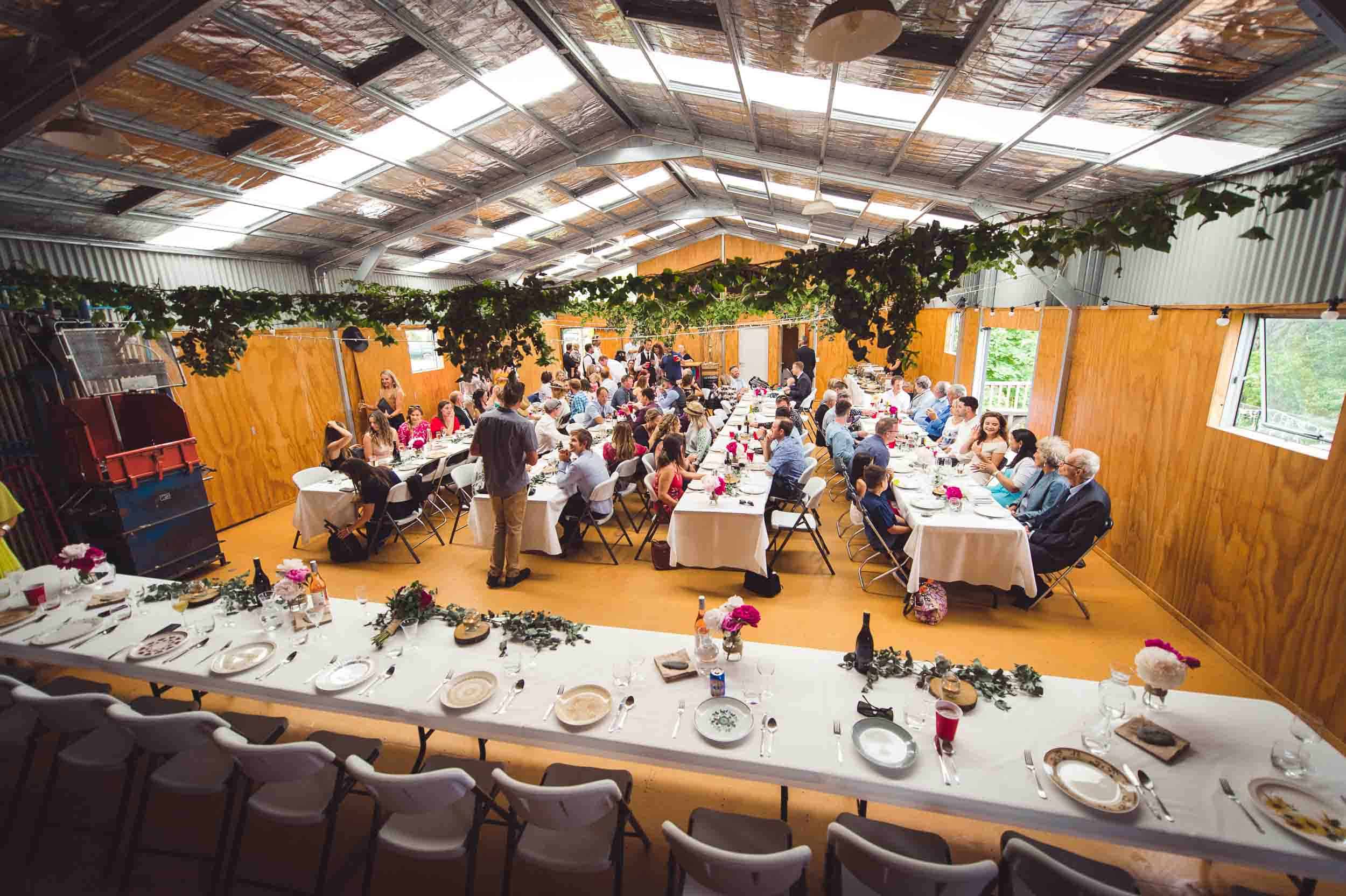 Middleton's Woolshed is located on a working farm in Queenstown.  Because farming is their first priority, they have not advertised their beautiful woolshed anywhere and it is mostly used by locals.  The woolshed itself is beautiful but it does smell like lanolin/wool so it is quite authentic!  The farm itself is stunning and I have shot one ceremony there in a paddock just above the woolshed.  Stunning views as long as you don't mind sheep shit on the ground!
Millbrook Resort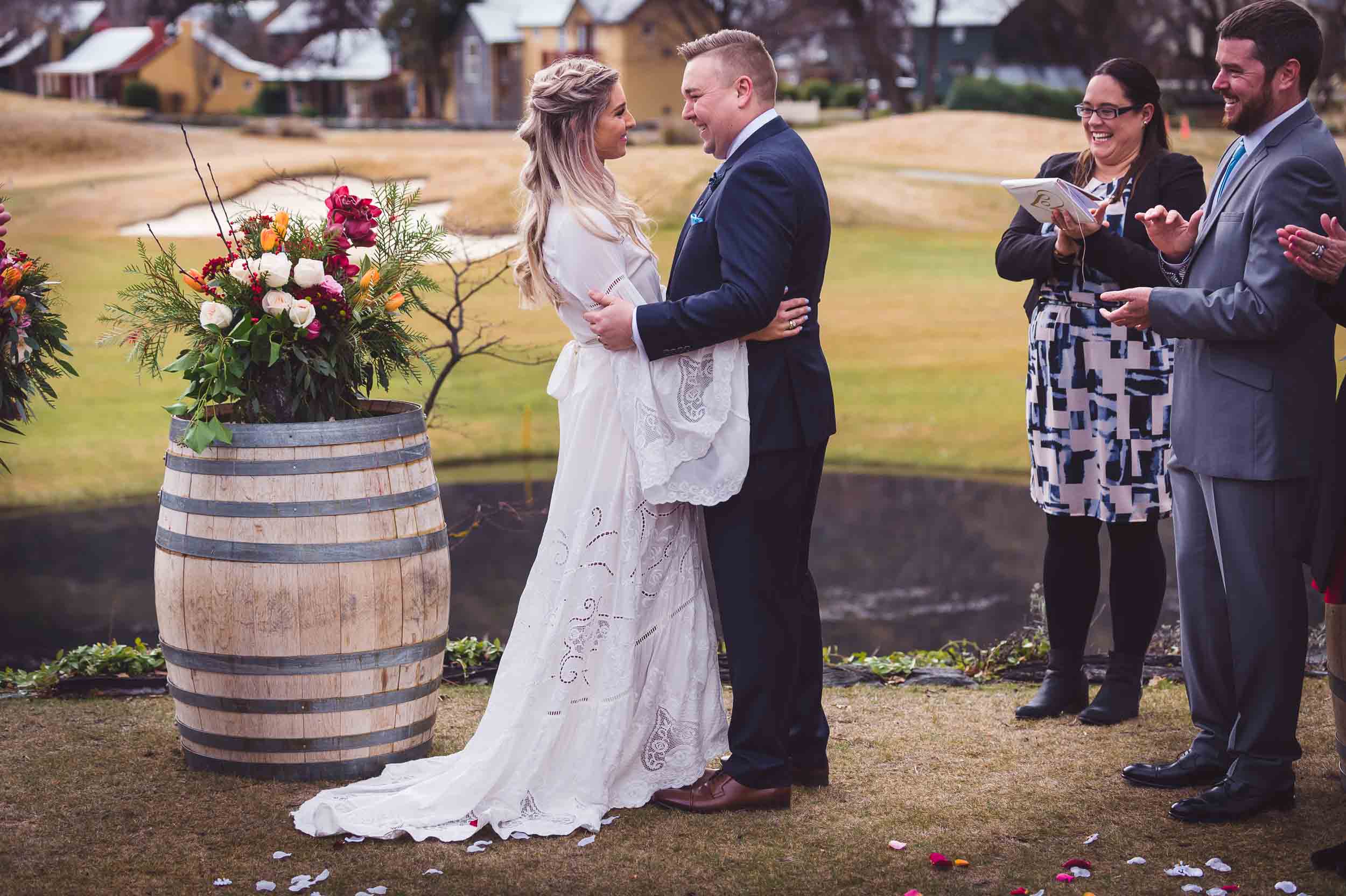 Millbrook Resort is located near Arrowtown and is absolutely stunning at any time of year but especially in the autumn.  Ceremonies are held in the Secret Garden, hidden away at one end of the Clubhouse Restaurant.  Receptions are usually held in a permanent marquee near the Clubhouse Restaurant.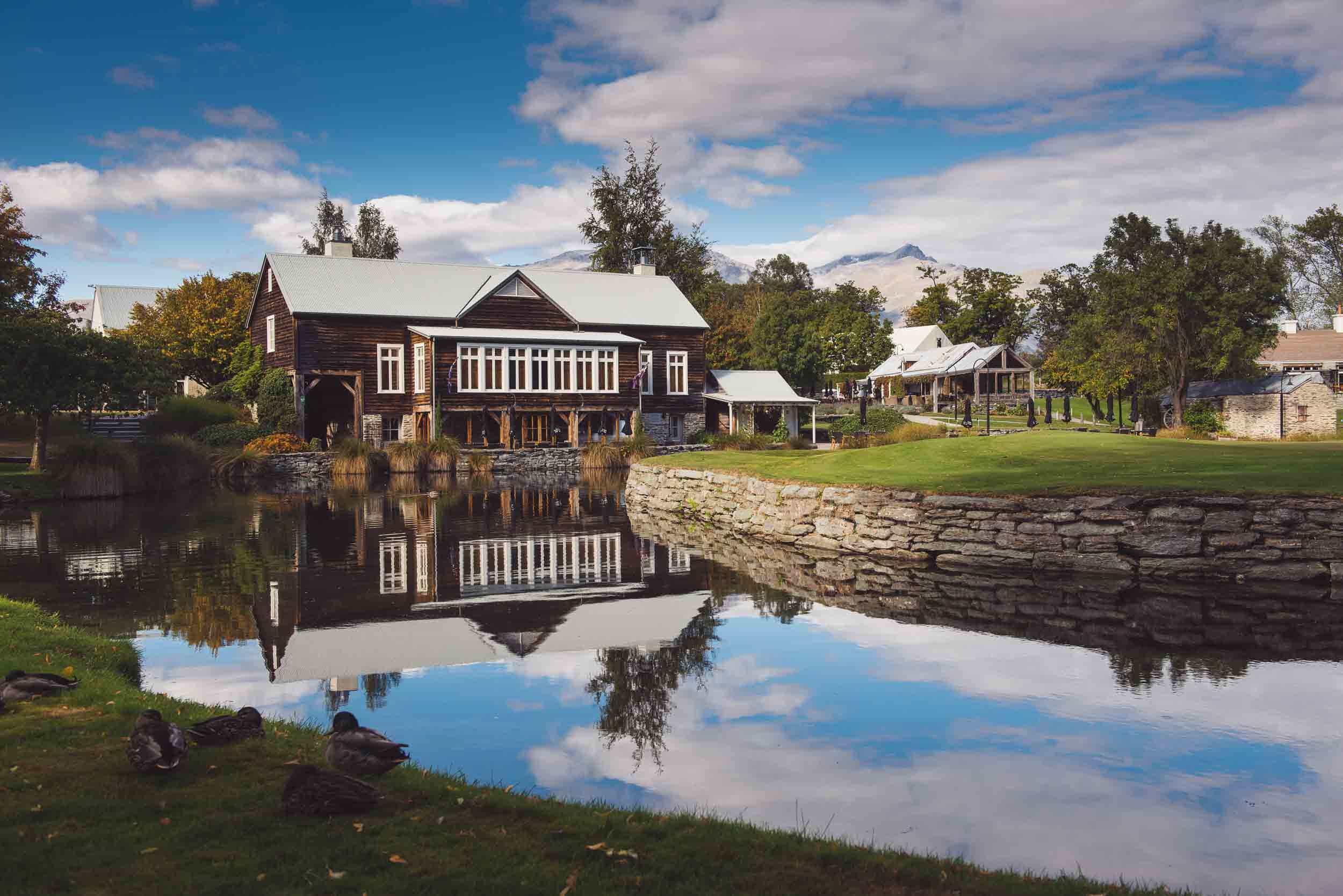 Mount Nicholas Station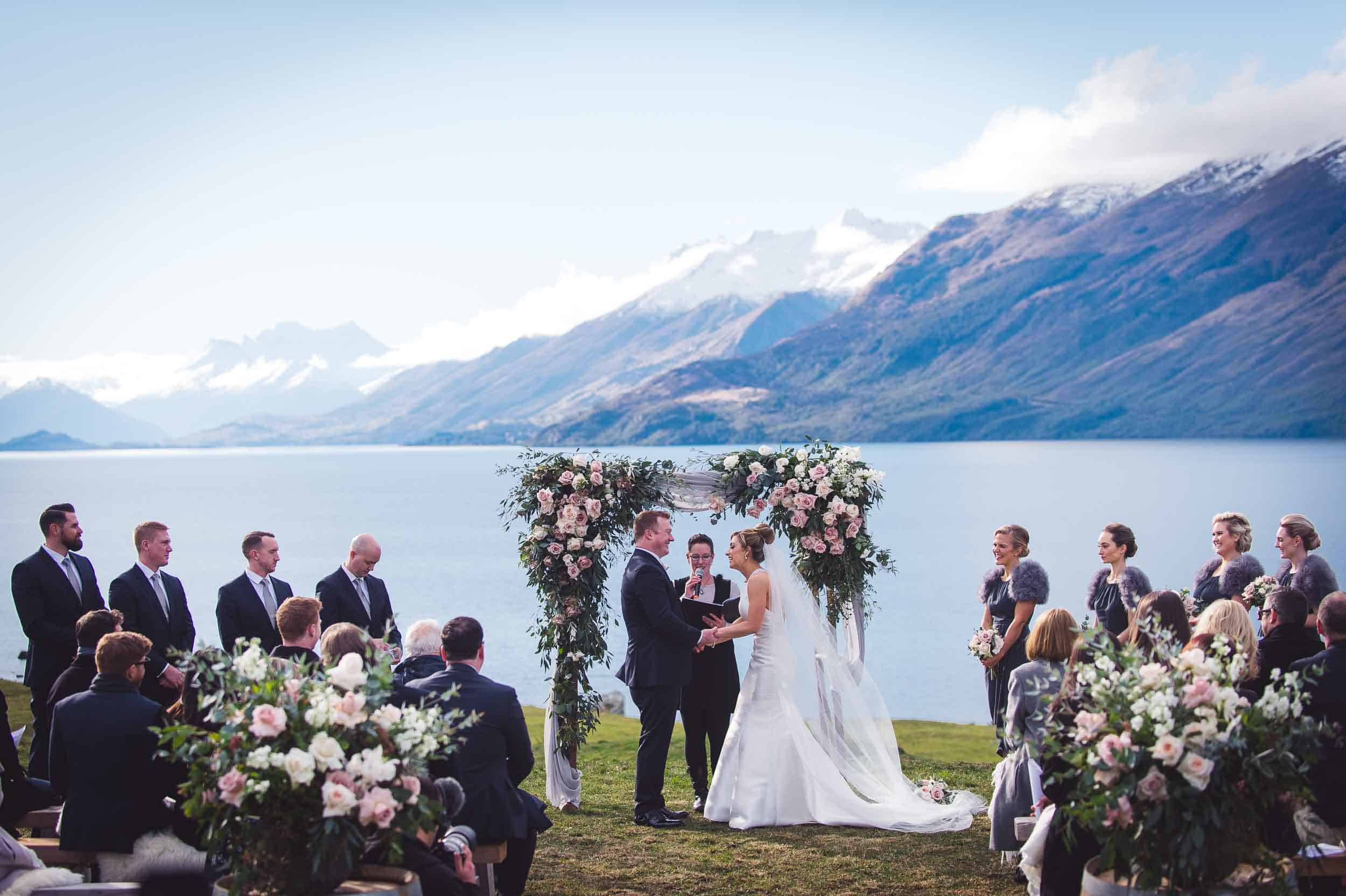 Mount Nicholas Station is located on the other side of Lake Wakatipu from Queenstown and can only be accessed by boat or helicopter.  I have only shot the one wedding the re but it was absolutely stunning.  I will dig up some more info and add it here asap.
NZ High Country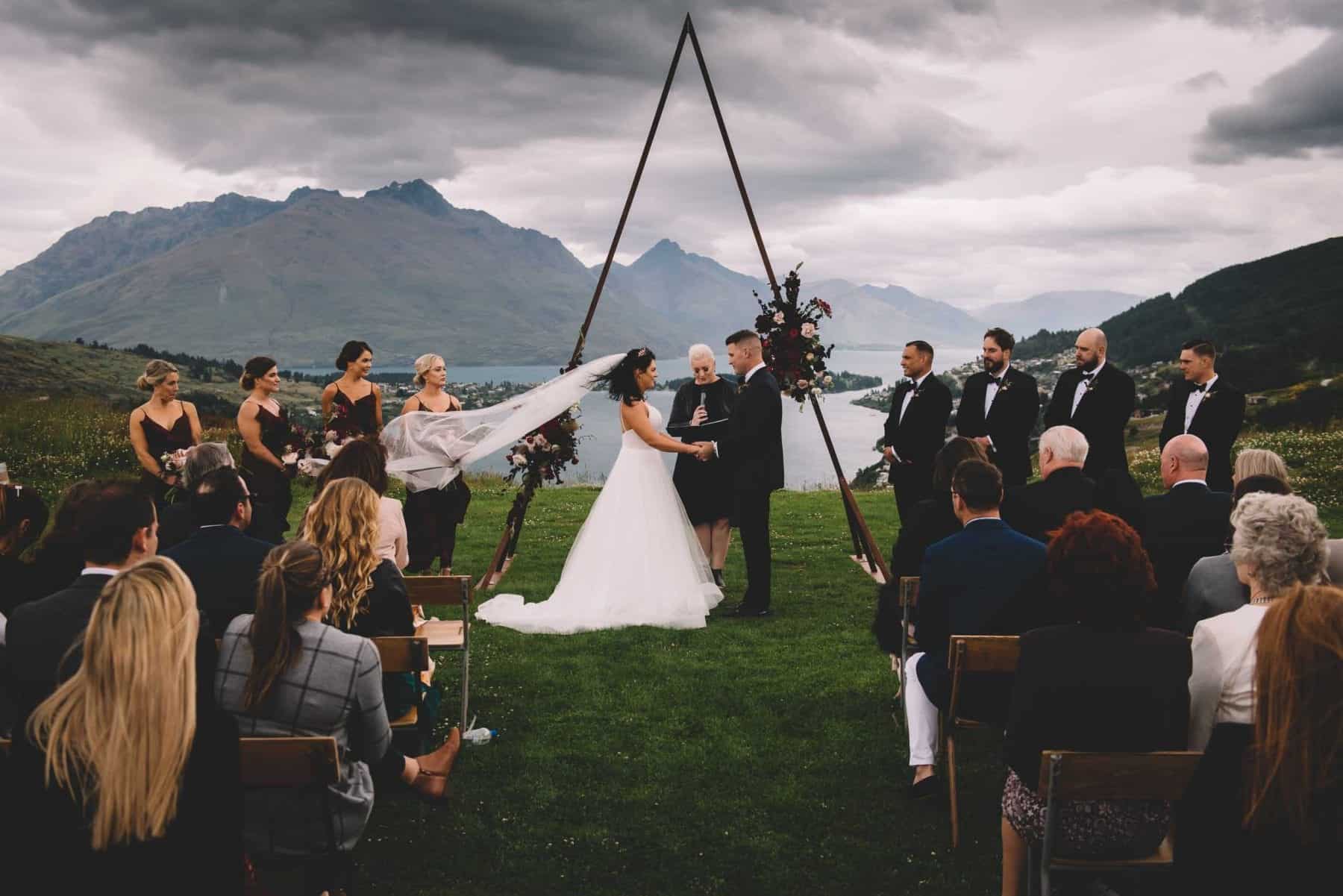 NZ High Country is a stunning mountain-top venue located right in the heart of Frankton (where the airport is located and about 7km from downtown Queenstown).   They have a variety of ceremony locations to choose from including Tussock Point with stunning views right over Lake Wakatipu and the surrounding mountains.  They have an amazing permanent Stella structure where they host their receptions.  (I was going to call it a marquee but this is (a) in accurate and (b) doing it a disservice.
Paradise Trust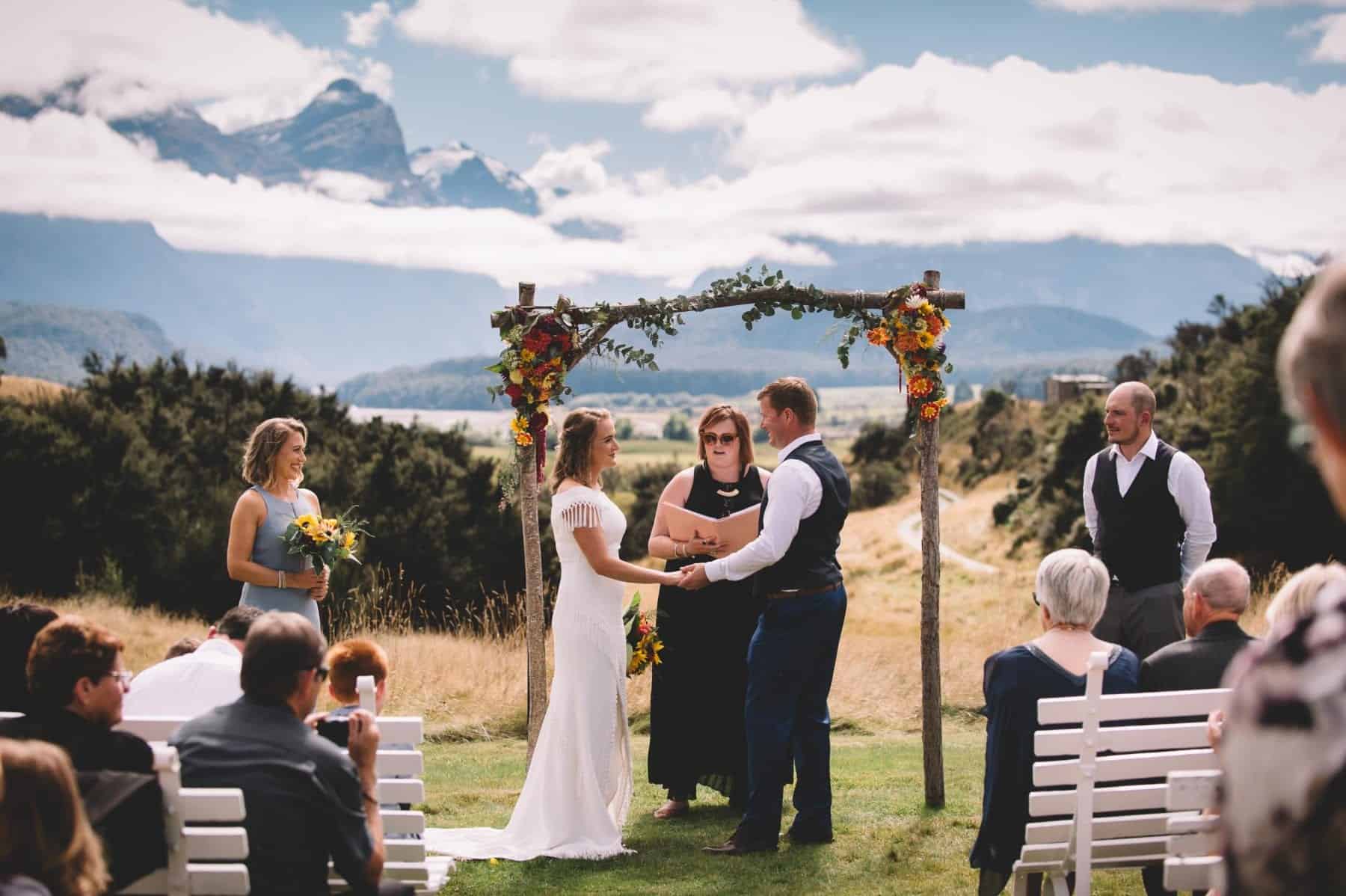 First things first, Paradise (where the Paradise Trust is located) is about 1.5 hours drive from Queenstown, past Glenorchy.
Right, now that we've got that out of the way…the Paradise Trust is a little bit of Middle Earth magic right here in Queenstown.  It has everything – stunning mountain and river views (the mountains appear way bigger up there than even in Queenstwon), magcial native beech forest and an eclectic assortment of huts with varying levels of "rusticnes" (rusticicity?).  Oh and sandflies too in summer.  But it's worth it!
Skyline Restaurant & Gondola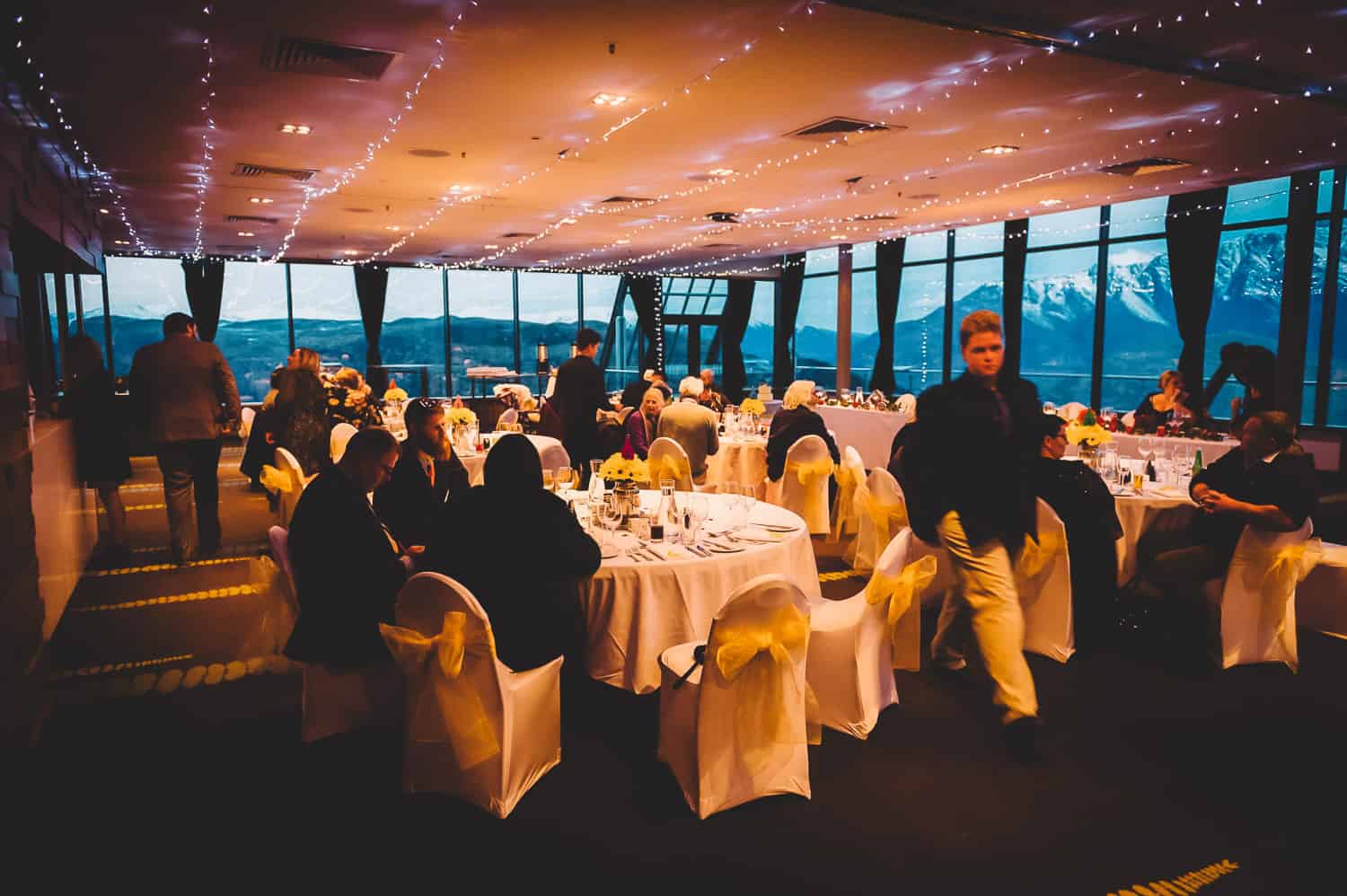 You can hop on the gondola right in the heart of Queenstown abnd be wihekd to the Skyline restaruant on top of Bob's Peak, 400 metres above Queenstown.  The views and the buffet are both amazing and the place makes an amazing reception venue.  A couple of "cons" I feel obliged to point out though.  Skyline is incredibly popular with the tourists and although they will cordon off the area where your reception will take place, it is inevitable that members of the public will see you and you will see them at some point.  Ie it ain't private.
Stoneridge Estate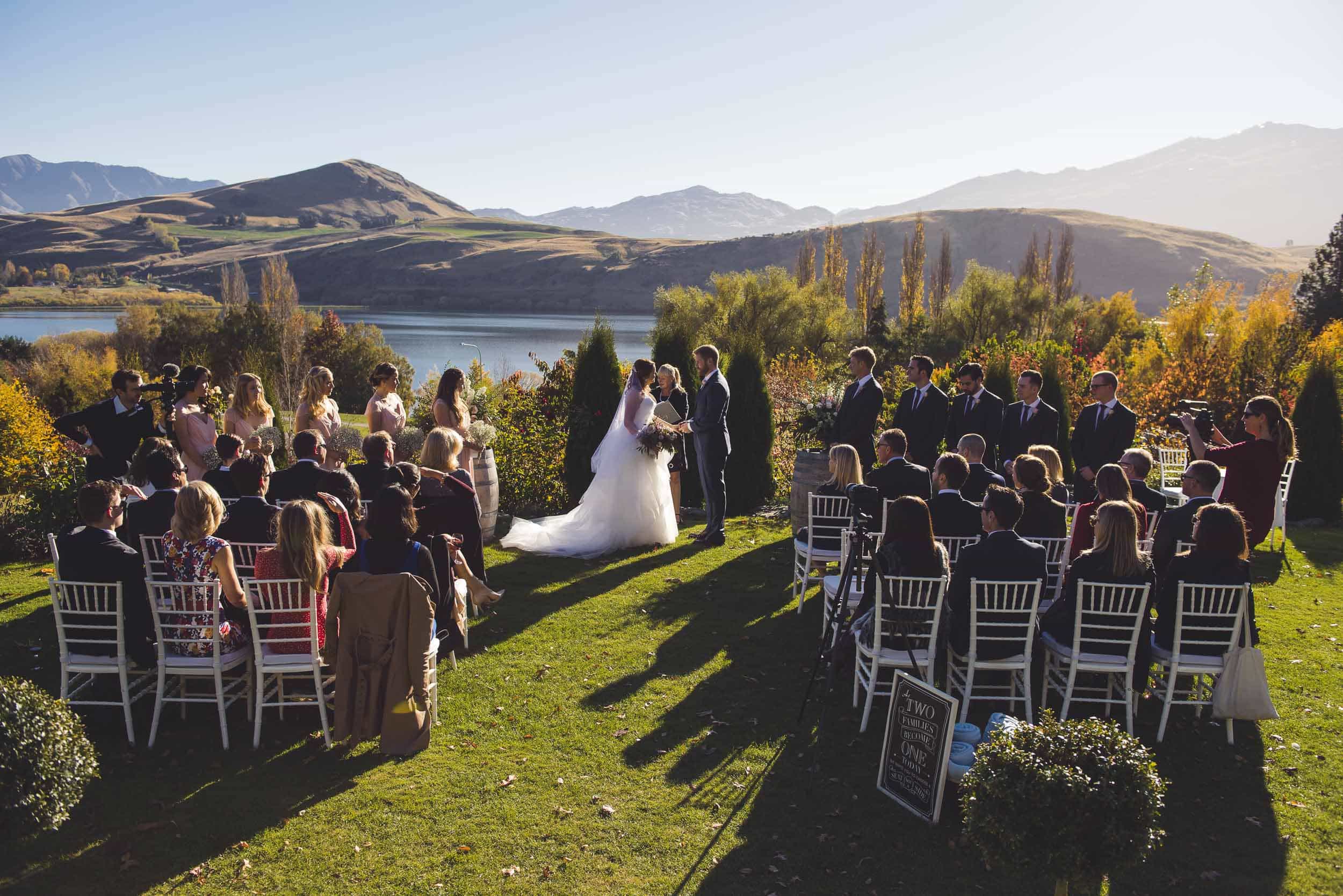 Stoneridge Estate is one of the most popular and busiest Queenstown Wedding Venues and offers everything that any wedding couple could ask for.  I've even been told that it is possible to land a helicopter there, although I've never flown from there myself.
There are 2 ceremony locations and one reception venue at Stoneridge so you can easily have ceremony or wedding reception there or both.  The above photo is of the lawn in front of the Chapel By The Lake and is the spot where they normally hold their outdoor wedding ceremonies.  It offers stunning views over Lake Hayes and the surrounding mountains and you cannot see the road from here.  Traffic noise also is not really noticeable here due to the sound insulation provided by the many trees.
The second and indoor ceremony location is The Chapel By The Lake itself (photo below).  This is a beautiful little stone chapel with stunning views through the window behind the altar.  I think the biggest ceremony I've ever photographed there had 50-ish guests and they were just about pouring out the windows it was so full.  I would say the Chapel is ideal for weddings with between 10 and 30 guests.  There is a small toilet in one wing of the Chapel but no air-conditioning.  I believe that Stoneridge sometimes puts heaters in there before a winter ceremony to warm the place up but it would pay to double-check that with them.  (Keep in mind that most venues will warm up reasonably quickly when they are full of warm bodies).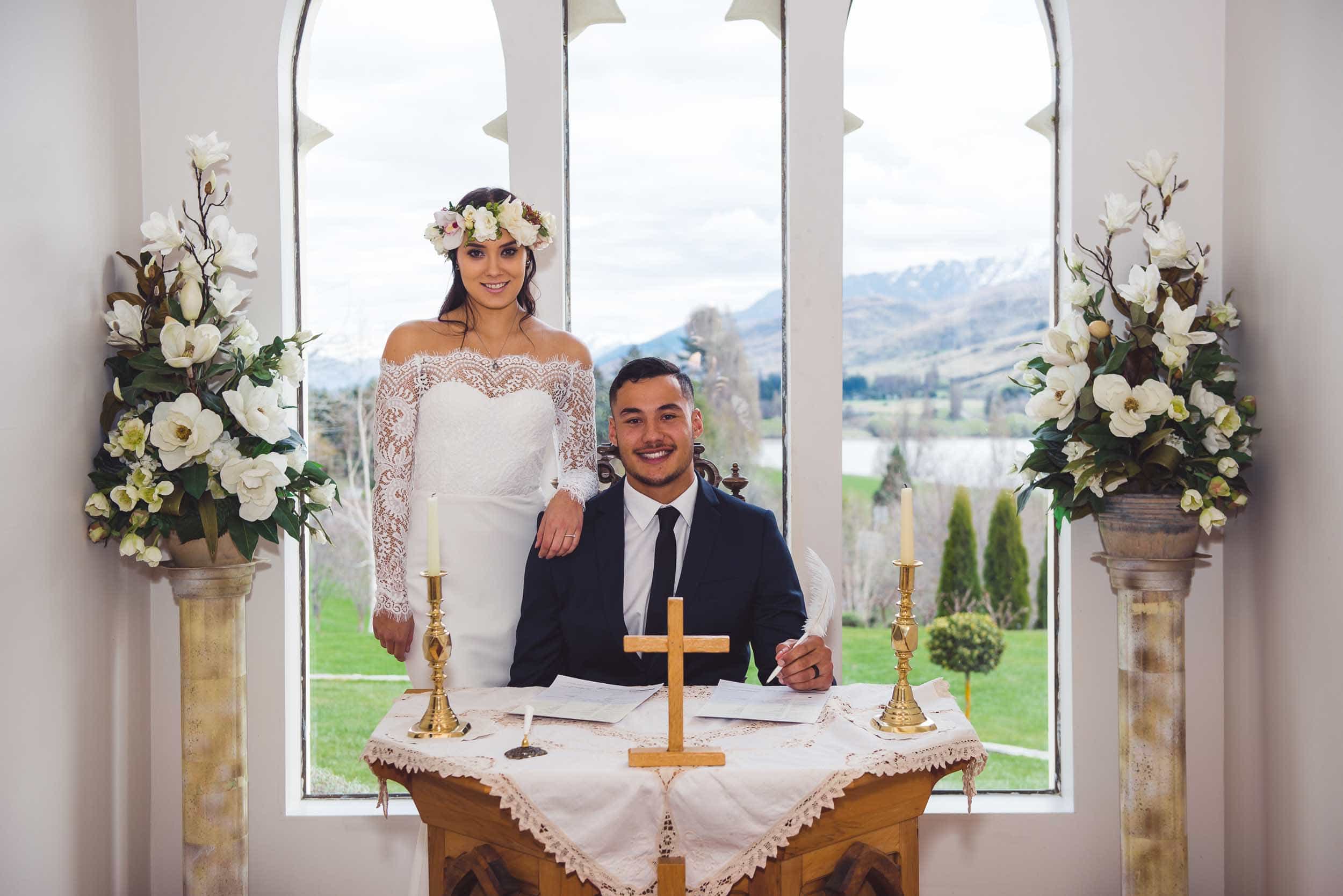 Thurlby Domain – closed for the time being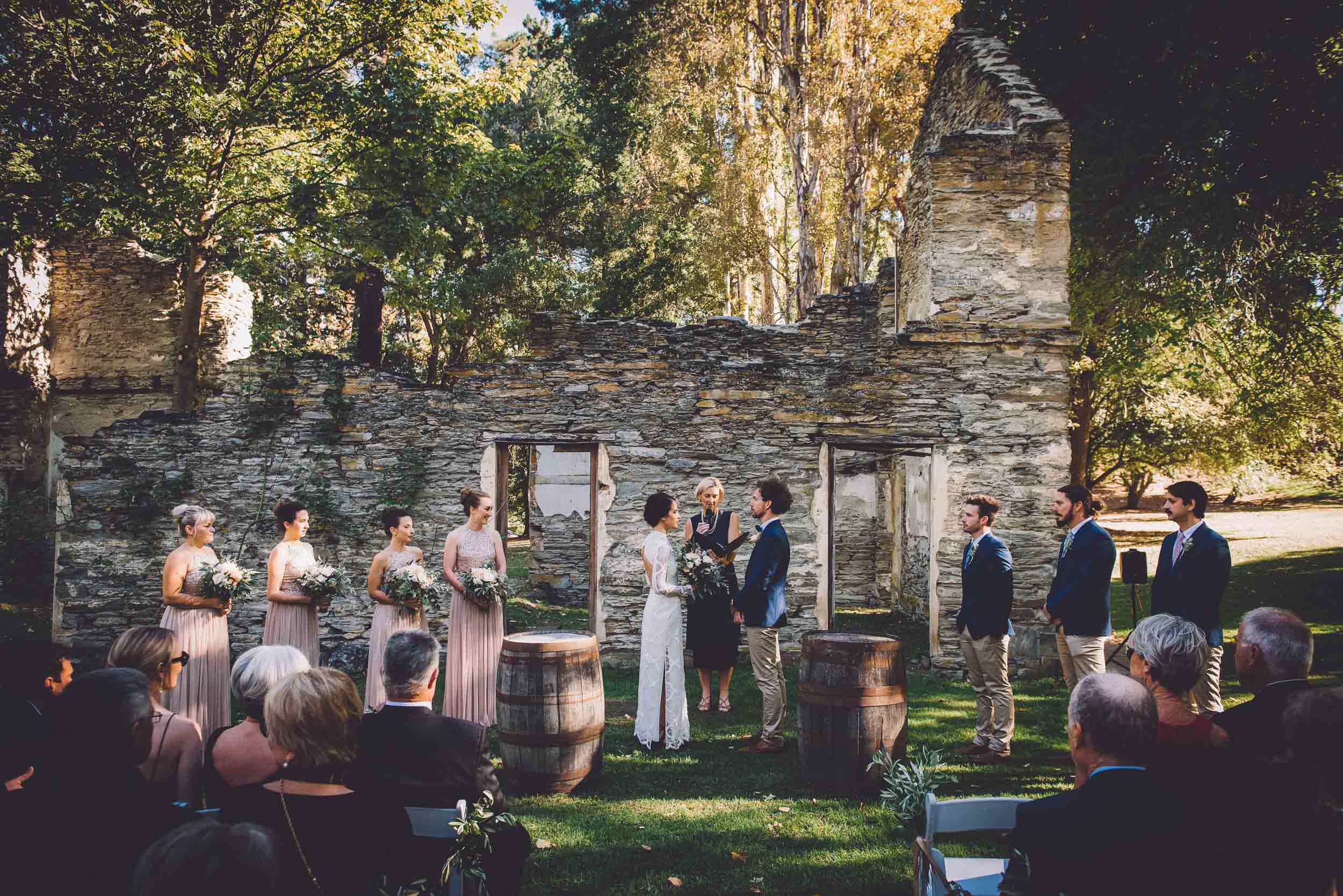 Thurlby Domain is one of my favourite Queenstown Wedding Venues.  But before I go telling you how amazing it is – affordable, beautiful in any weather, with it's own built-in (and stunning) bad weather backup option I have some bad news.  As of June 2021, Thurlby Domain is closed for the time being and not accepting any bookings.  They hope to re-open soon but don't have any date for when that might be yet.  As soon as they re-open I will update this post and add more info here.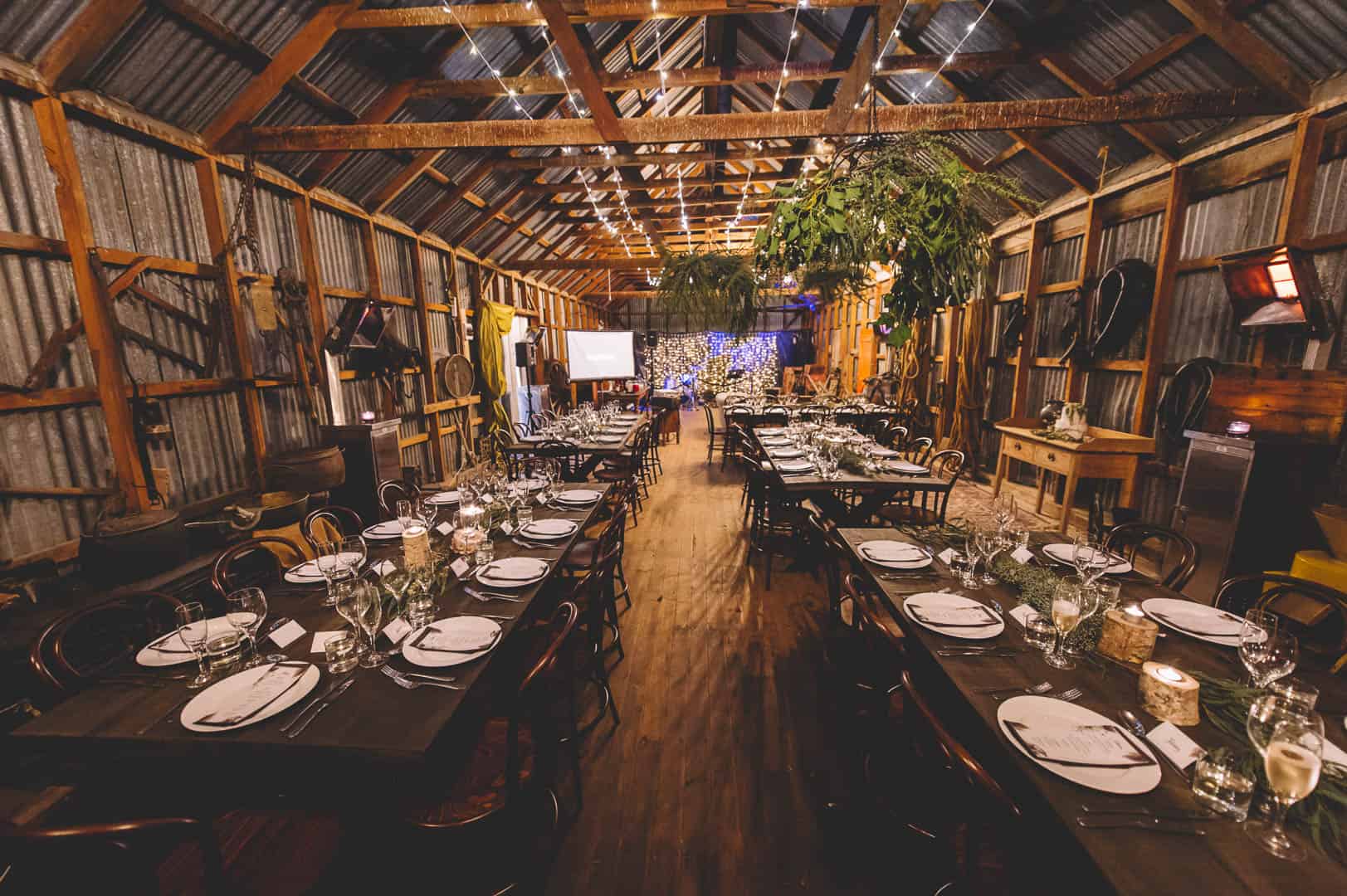 Trelawn Place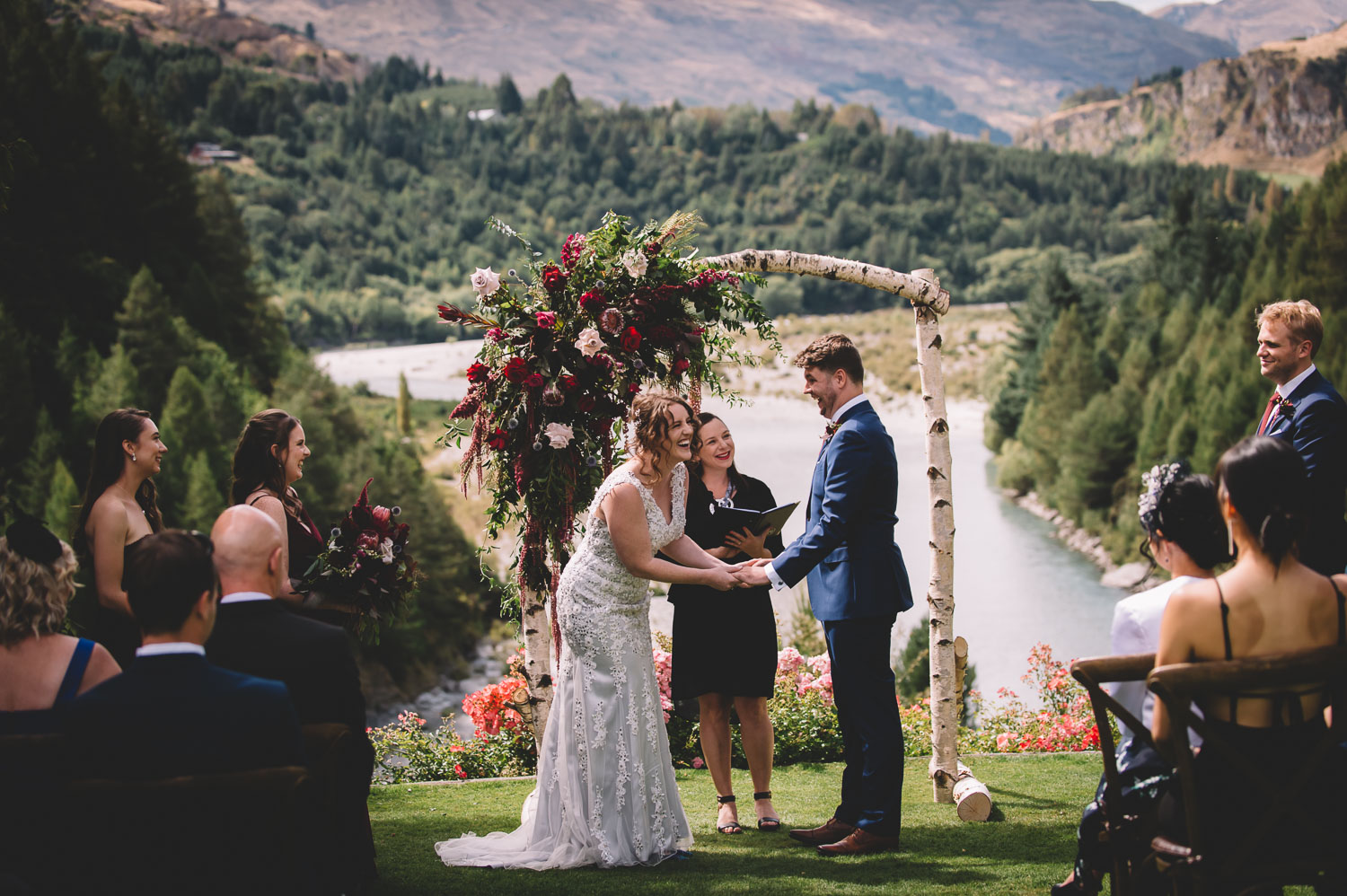 Trelawn Place is a beautiful homestead surrounded by huge rolling lawns perched on a cliff-top overlooking the Shotover River.  Receptions are catered for with a marquee (it may be permanent I'm not sure, it's there every time I am there!).  Only con  I can think of is that you do get the sound of Shotover Jet jetboats every 20 minutes – but for most visitors to the area it seems that this is a plus nota negative!
Winehouse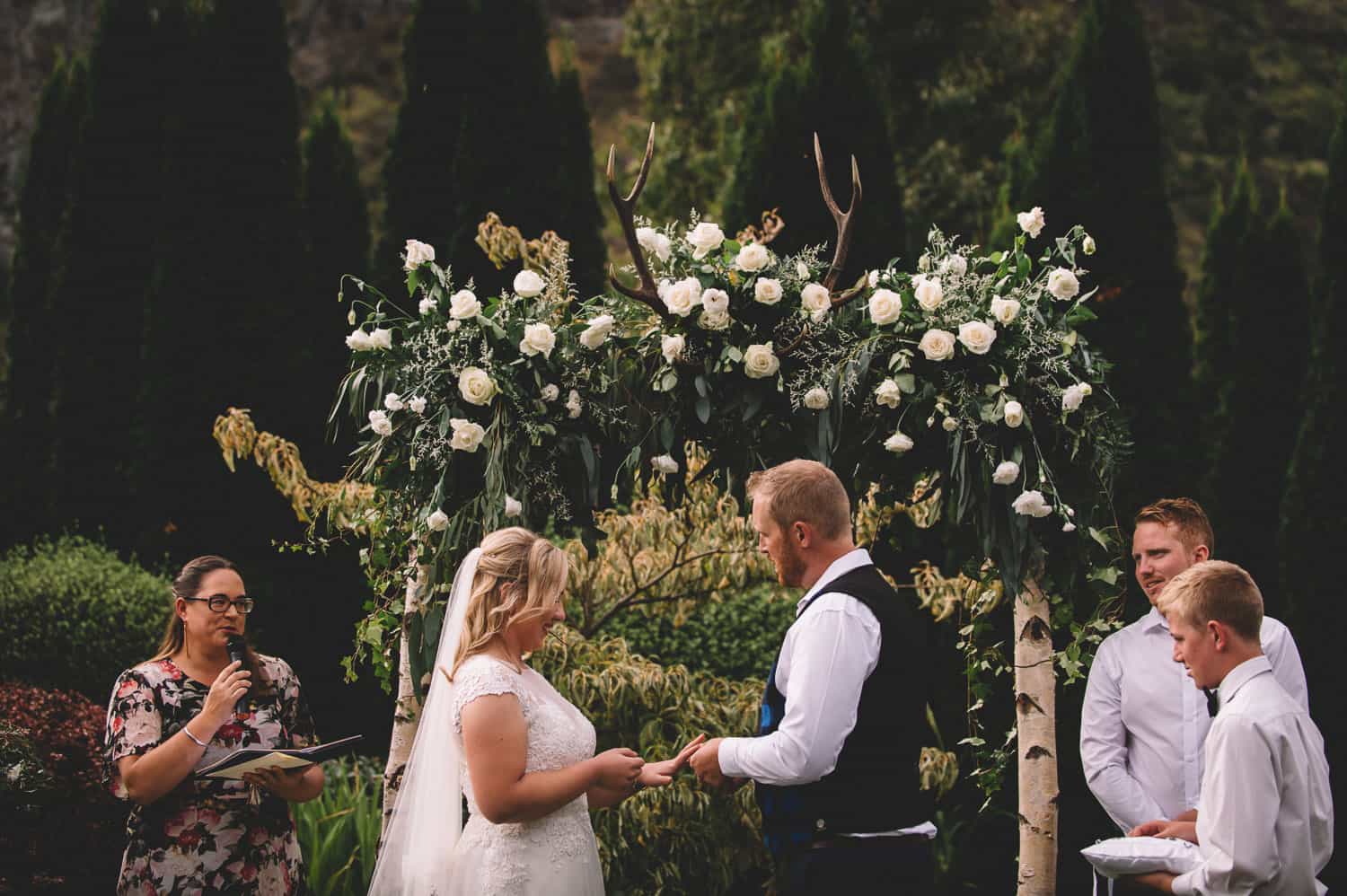 Winehouse is a stunning restored historic homestead surrounded by gorgeous sculpted gardens complete with maze-like hedge walls.
Winehouse is located in Gibbston Valley, the wine district of Queenstown.  There are a couple of spots for ceremonies depending upon size, and both are completely private – hidden behind hedges and well distanced from public areas.  You don't get views of the lake or river from most spots at Winehouse but there are views of the mountains looming over either side of Gibbston Valley.  The wine and food here are amazing thanks to In2Food Catering, and their permanent marquee (complete with historic stone walls and blazing fire place) makes for a stunning reception venue.
If you enjoyed this post, you might also find this blog post on How To Find Your Dream Queenstown Wedding Venue helpful.