Find Your Dream Queenstown Wedding Venue In 5 Easy Steps
Still searching for your Dream Venue out of the hundreds of Queenstown Wedding Venues out there? Until you lock in your Dream Venue and a date, it's almost impossible to book any of your vendors. This is why finding your Dream Wedding Venue (and a Date) should be your priority #1!
But there are so many Queenstown Wedding Venues out there, it can be overwhelming. So what's the best way to research Queenstown Wedding Venues? How do you find your Dream Venue out of the dozens and dozens of venues?
I'm going to walk you step-by-step through the advice I give to my couples when it comes to researching and booking Wedding Venues.

STEP #1: DOWNLOAD MY HUMONGOUS LIST OF QUEENSTOWN WEDDING VENUES & VENDORS AND SAVE YOUR HOURS & HOURS OF GOOGLING
As well as being a full-time Queenstown Wedding Photographer, I am also the author of the Queenstown Wedding Blog. (The Queenstown Wedding Blog is primarily a directory site listing hundreds of Queenstown Wedding Venues and Vendors. But it also contains hundreds of Blog Posts designed to help you plan and pull off an awesome Queenstown Wedding). As a result, over the years I have helped hundreds of couples find their Dream Queenstown Wedding Venue. As a result, a few years ago I packed all the knowledge I had about Queenstown Venues into one ginormous Google Docs spreadsheet. I call this spreadsheet the "Humongous list of Queenstown Wedding Venues & Vendors". And I continue to add new Venues and Vendors to this List as often as I can.
You can view/print/download myHumongous list of Queenstown Wedding Venues & Vendors here. (After you open it, make sure to click "File" and then "Make a copy" to create your own copy that you can edit).

STEP 2: BE SNEAKY AND SMART WHEN IT COMES TO SEARCHING IN GOOGLE
Even for local couples, Google is still often the first step when it comes to researching Queenstown Wedding Venues. So, what is the best way to Google potential Queenstown Wedding Venues?
Use unique modifier keywords to refine your search
Most small businesses spend a lot of time and money researching and implementing keywords to market their businesses online. You can use the same approach to help you find Queenstown Wedding Venues that are more likely to be a good fit for you. Or to find venues that are so deeply buried on Google you might not otherwise find them. As an example, think of keywords or phrases that describe the kind of venue you are looking for. Or words that describe the kind of wedding experience you are after. Eg you might search for "vintage queenstown wedding venue" instead of "Queenstown Wedding Venue". Other examples are "vintage queenstown wedding venue" or "intimate queenstown wedding venue".
It might also be helpful to re-order or use slight variations on your original search phrase. Eg as well as searching for "queenstown wedding venue" you might also want to try searching for;
wedding venues queenstown
queenstown ceremony venue
queenstown reception venue
ceremony venue queenstown
reception venue queenstown
Be Sneaky!
If you use Google Chrome, it might be worthwhile trying a search in Incognito mode to see if it yields different results. (Here's a video explaining how to use Google Chrome's Incognito Mode). Incognito mode forces Google to ignore your location and any other data (eg past browsing history). This can sometimes give very different search results to a normal search.
Dig Deep.
Dig deeper than just the first page of Google. I would recommend searching at least the first 10 pages of Google search results.
STEP 3: ELIMINATION BY EMAIL
#1 . Make a short list of your preferred Wedding Venues and get an email address for all of them.
#2 . Send a friendly but to-the-point email that tells them a little bit about you/your wedding and asks the vital questions. (Friendly is key because humans are humans and, professional or not, people tend to treat you nicely if you treat them nicely. Plus, if you end up booking that venue, yo
Is their venue available on your preferred date/s?
Is it in your budget?
Will it accommodate the number of guests you are expecting? How about if your guest list swells by 10%?
#3 . Cross all those Venues that don't make the cut off the list. After that, move on to the next Step.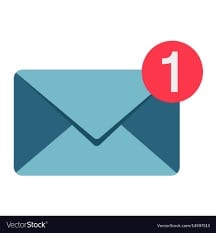 STEP 3: ASK MORE QUESTIONS AND REORDER YOUR PREFERRED VENUES IF NECESSARY
Now that you have probably narrowed down your list of solid contenders to a more manageable number, ask more detailed questions. The idea here is to eliminate instantly all those Venues that are never going to be suitable. It might seem like a bad thing when you most of your potential Venues get eliminated straight away. But this is actually a good thing! The sooner you can eliminate those Venues that are never going to work anyway the better.
By now you have refined your list of possible Venues based on their responses to your first few vital questions. Now, you can get more in-depth with any questions for your strong contenders. Check out this post from Southern Bride on questions to ask your Venue. But asking too many questions that are obviously copies off the internet can seem a bit rude and untrusting. Now, at this point you may ask "Why should I care if my questions seem rude?". But keep in mind that the Venue in question might end up being YOUR Venue. Everything you do that builds a good relationship with your Vendors/Venues will help you to have a more relaxed, fun and natural wedding.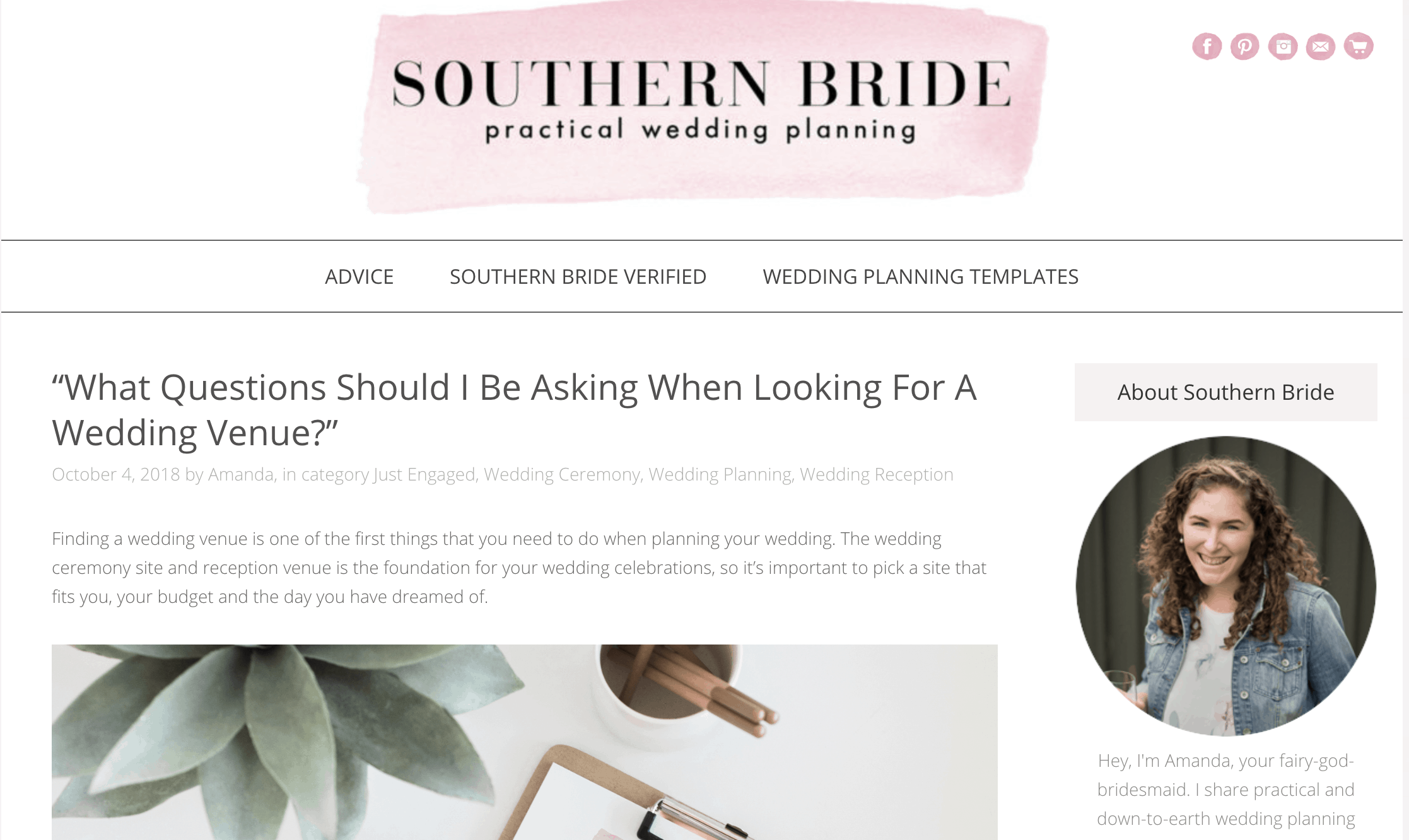 STEP 4: CHECK OUT YOUR PREFERRED VENUES IN PERSON
No matter how much research you have done, there is no substitute for visiting your venues in person. Remember the following when doing Venue Inspections;
If you can, visit the Venue at the time of day you are most likely to be there. Ie if it's a Ceremony Venue try to visit at their recommended Ceremony time. (If in doubt, around 3pm is a pretty standard ceremony time in Queenstown for a summer wedding).
If you have a good feeling about the Venue and you also have a preference for key Vendors like photographer or caterer, it might pay to meet with them on the same day. You might even consider meeting with the Photographer/Caterer at the Venue after your Venue tour. (Only if the Venue allows it obviously).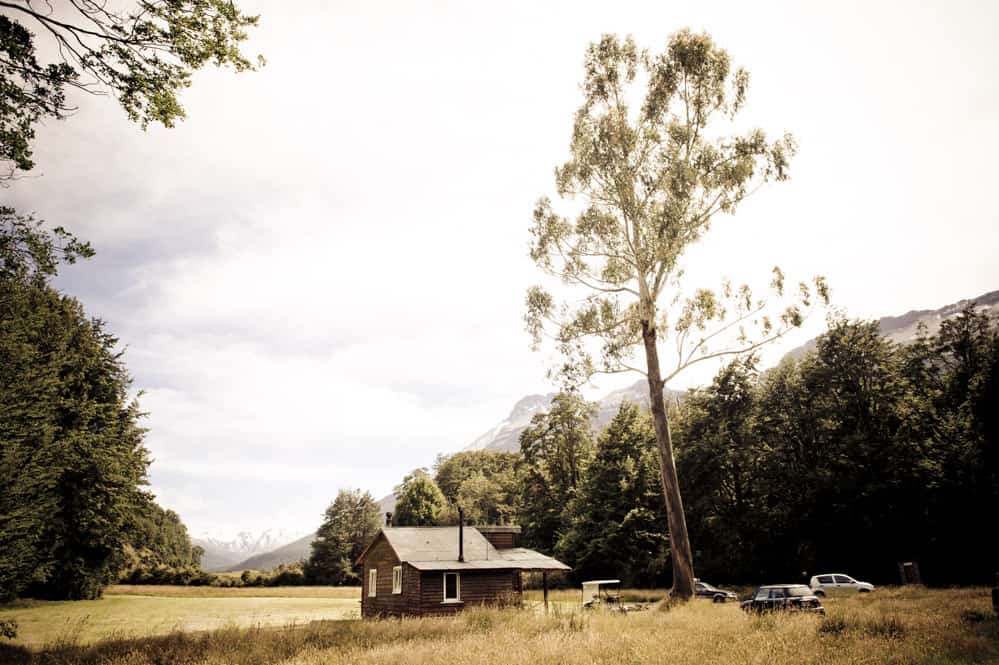 STEP 5: LOCK IT IN BABY!
Hopefully by this point you have found your Dream Queenstown Wedding Venue. Now all you need to do is pay the deposit and lock it in. After this, you will have a date and can really start planning and booking the rest of your Vendors!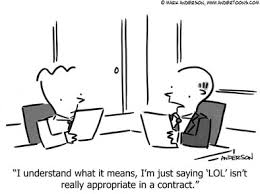 OTHER USEFUL POSTS AND ARTICLES
If you found this blog post helpful, you might also enjoy;
The Ultimate Guide to Queenstown Wedding Venues & Vendors
The Ultimate Queenstown Wedding Photography Guide
7 Easy Steps To Finding Your Dream Queenstown Wedding Photographer
EPIC Queenstown Snowboard Wedding!! At Coronet Peak…on snowboards…in a snow storm!!
Nick & Nina's Unconventional Thurlby Domain Elopement
Louise + Tom's Breathtakingly Beautiful Queenstown Winter Wedding
Megan & Simon's Stunning & 110% fun Backyard Southland Wedding