Shelle and Greg's stunning NZ High Country Elopement style wedding was close to my heart for a number of reasons.
Mostly because Shelle & Greg are just such an awesome couple. Also, because they got married at the amazing NZ High Country, a relatively new mountain-top venue here in Queenstown that is, quite simply, stunningly beautiful. I hadn't shot a wedding there before Shelle and Greg's wedding, so it was quite a treat for me to finally get a chance to photograph this amazing venue.
Another reason this wedding was special? Shelle and Greg are the winners of our recent $2,595 Facebook Wedding Giveaway! Actually, the name is deceiving. Originally, the prize was going to only be photography, but then several local vendors came on board to make the total prize value around $6,500!
A secret tidbit about Shelle and Greg that made this amazing wedding even more special – these two have actually been together for 18 years and have 3 kids together.
They've always wanted to get married, but it's just never been on the cards. They were super excited to win the Facebook Giveaway. Even though they had to fly in from another country, there was no way they were missing out!
The day was beautiful, even if it was a little windy…a stunning, typical Queenstown summer day. Shelle and Greg looked gorgeous in their quirky vintage style threads. Brenda at SHD Professional (now no longer operating unfortunately) went over and above the call of duty with the hair and makeup styling, even taking care of a few extra people along the way.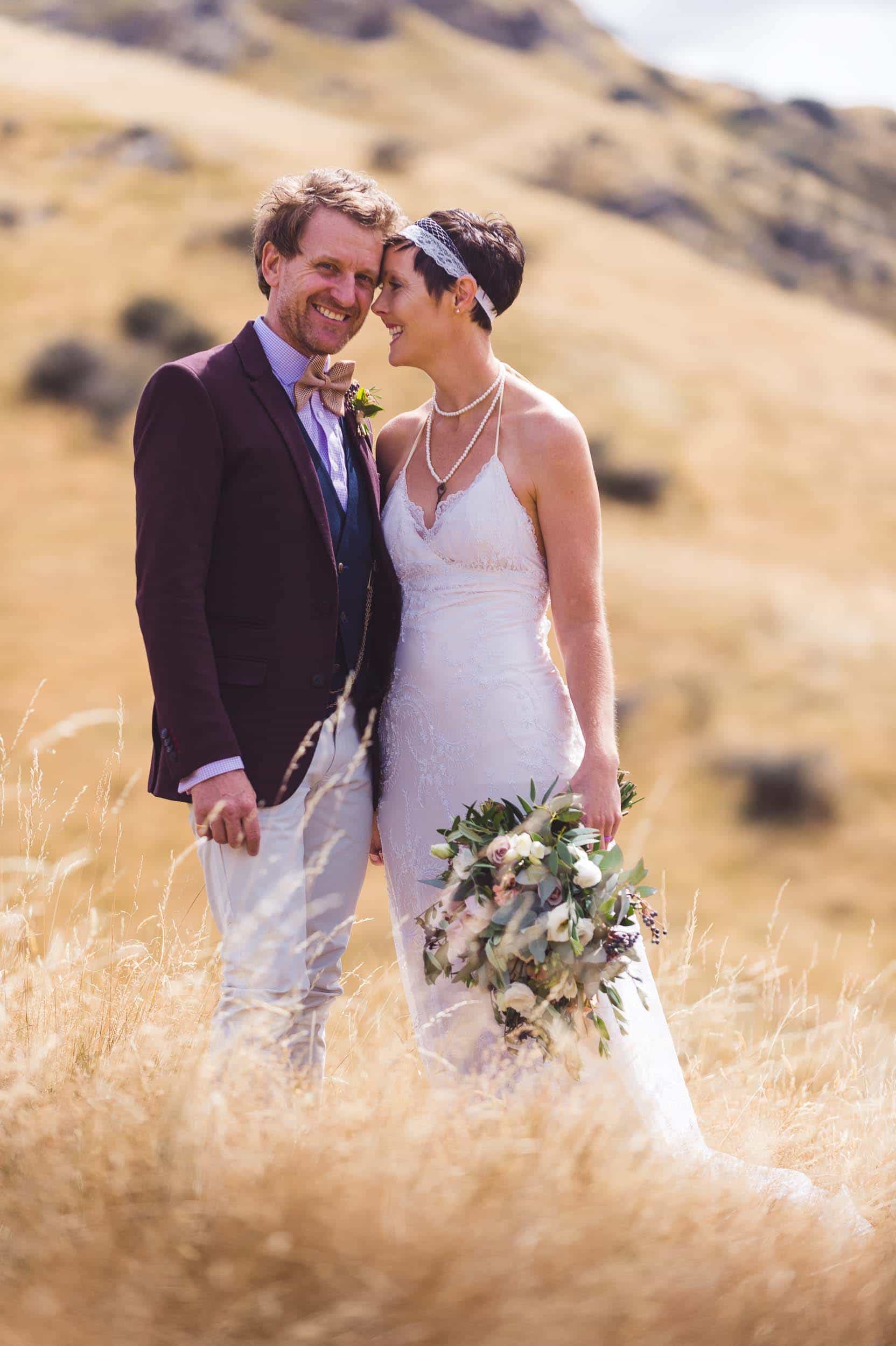 I was blown away when Shelle and Greg drove up in a gorgeous Aston Martin Vantage V8 super car that was provided by Ignition Self-Drive Adventures!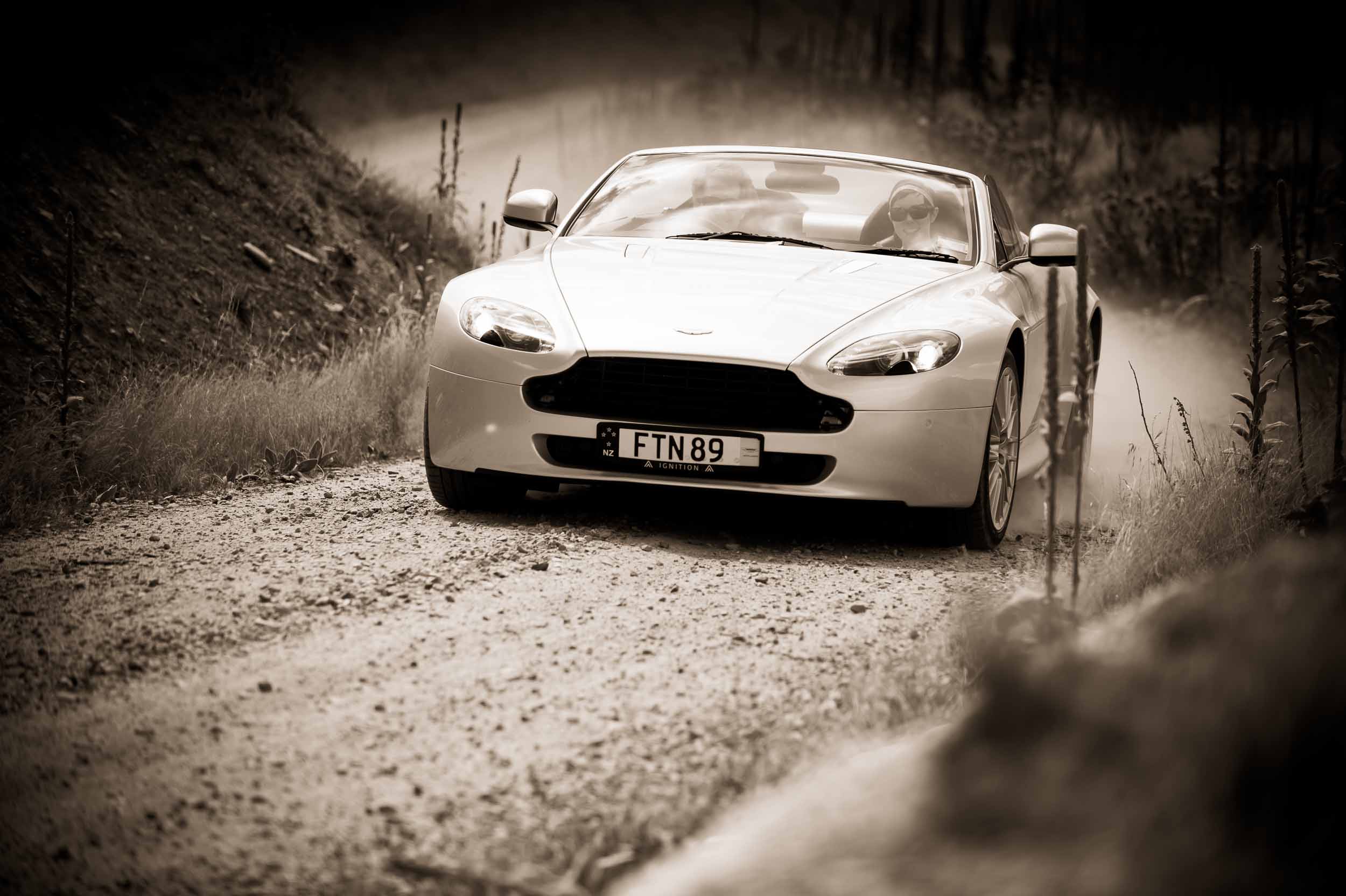 Philippa Thomas did the honours as celebrant and, as usual, did an amazing job – friendly, professional and down-to-earth.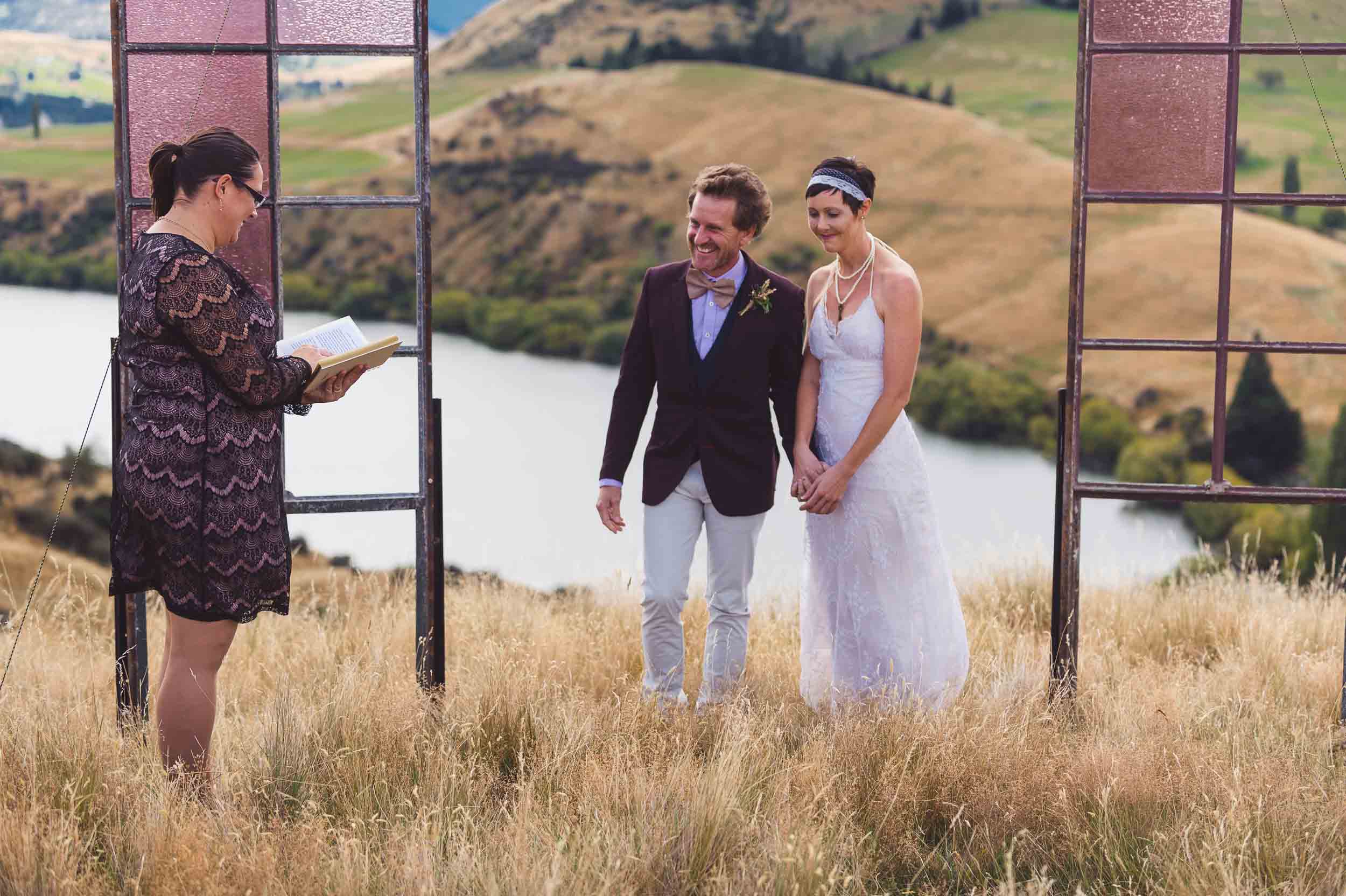 And how about the stunning cake? Cup & Cake made it irresistible – it smelled amazing thanks to the passion fruit!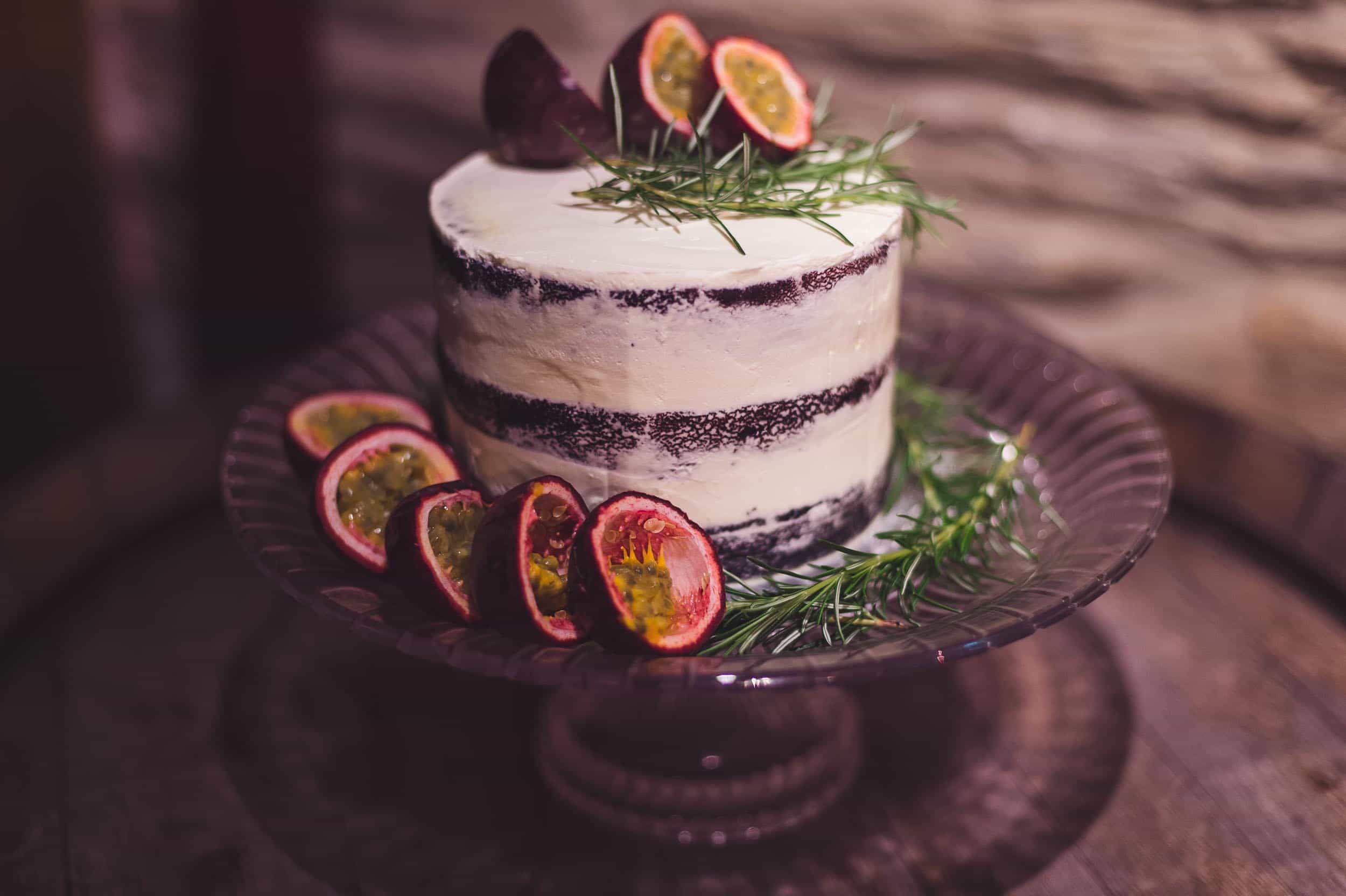 NZ High Country looked amazing, with their four unique settings. I loved the intimate Country Courtyard with it's gorgeous stained glass window frames, and the special touch of a casual coffee & tea area.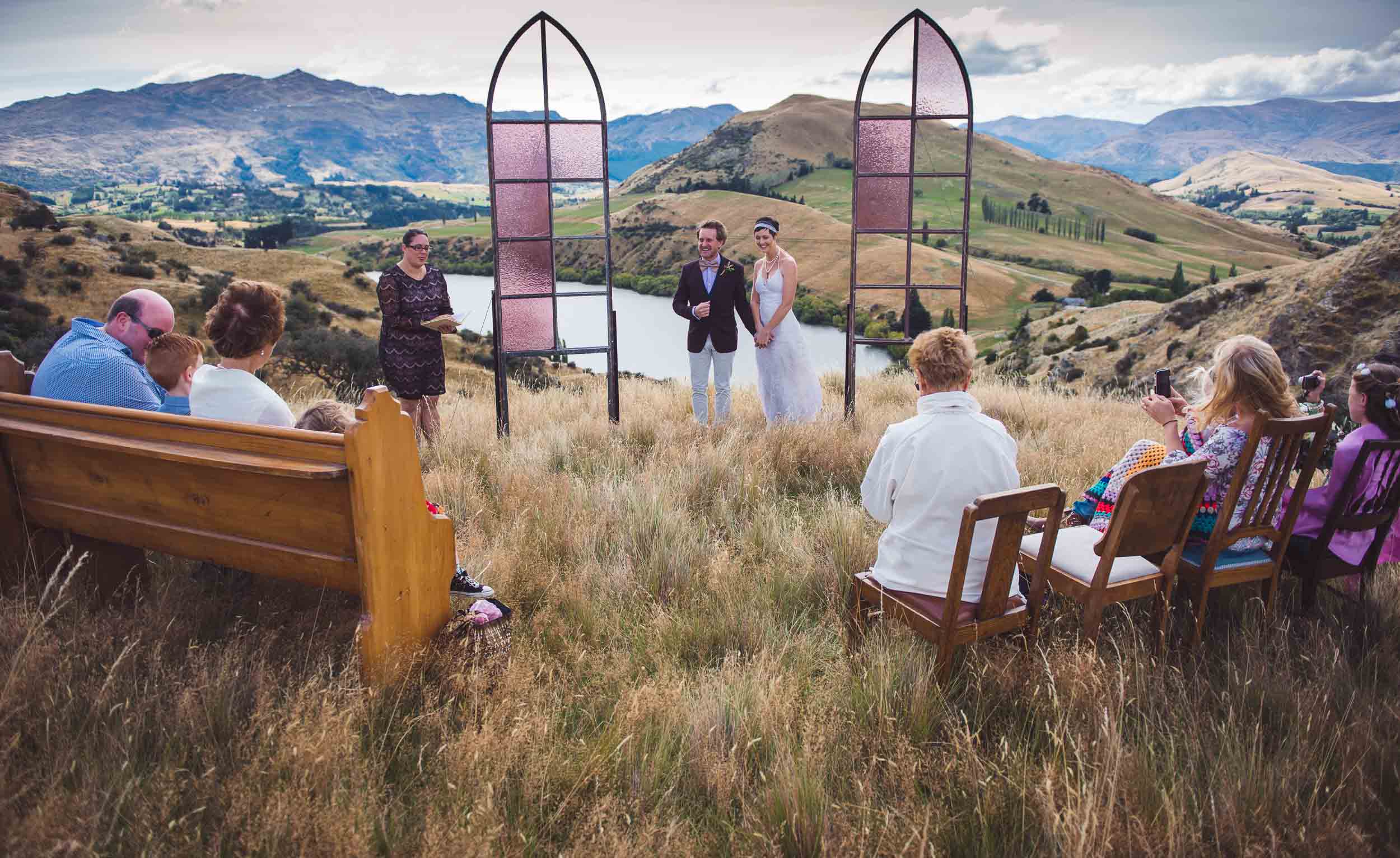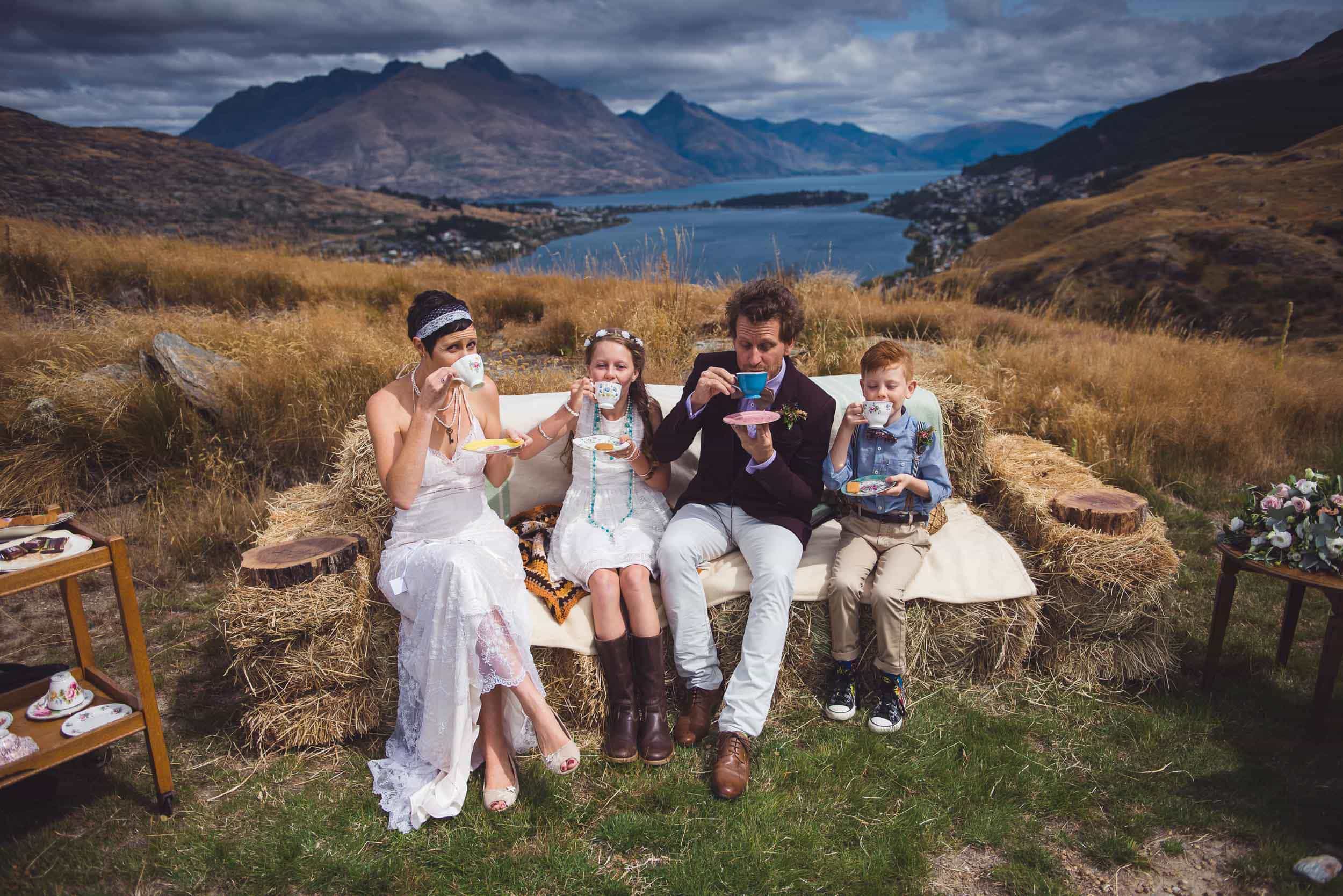 Other special things about Shelle & Greg's wedding were things like Greg's custom cuff-links ("Spooning leads to forking") and Shelle's handmade wedding shoes (Greg's handiwork). There were so many little details like that, I can't even remember all of them!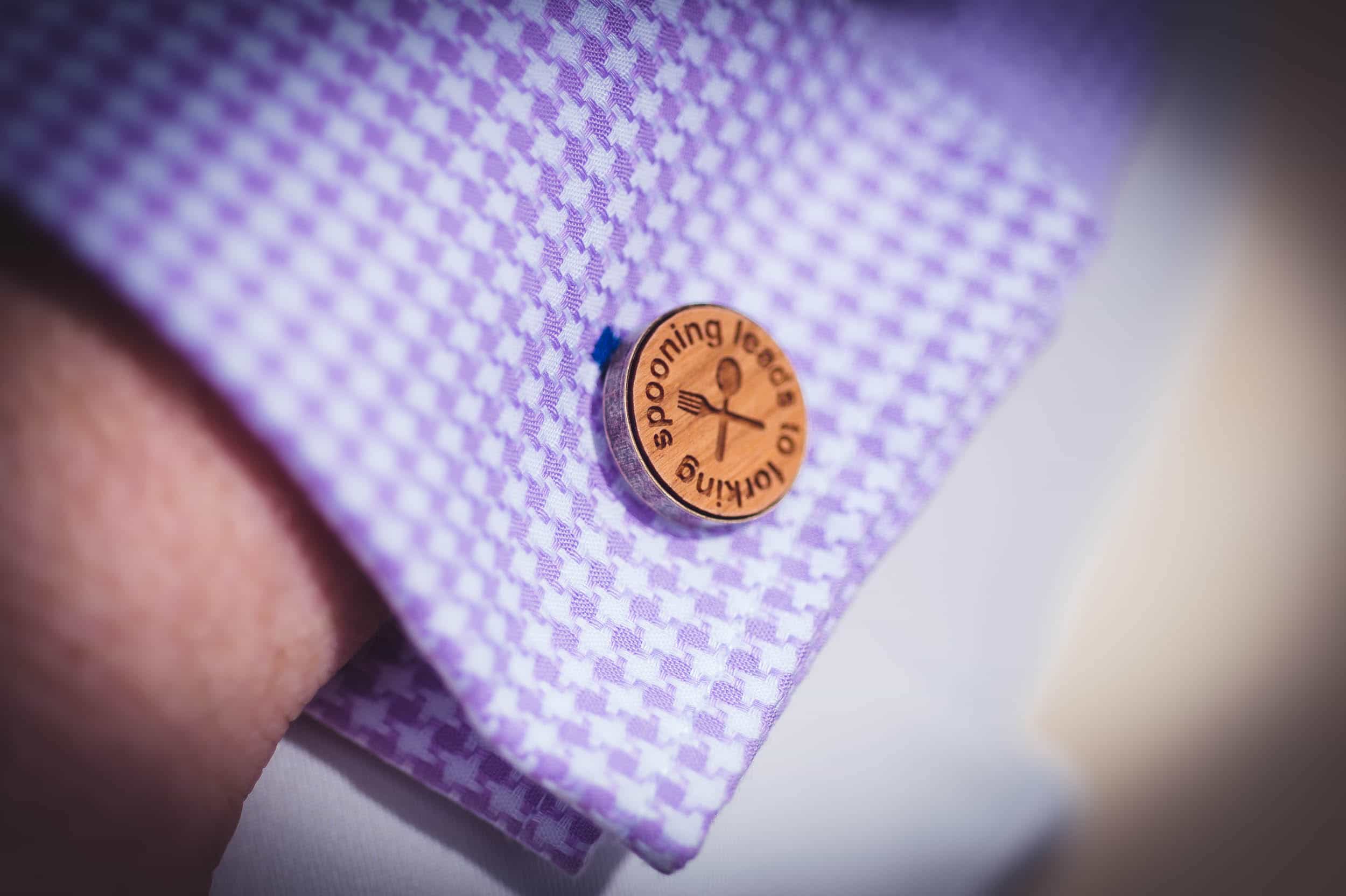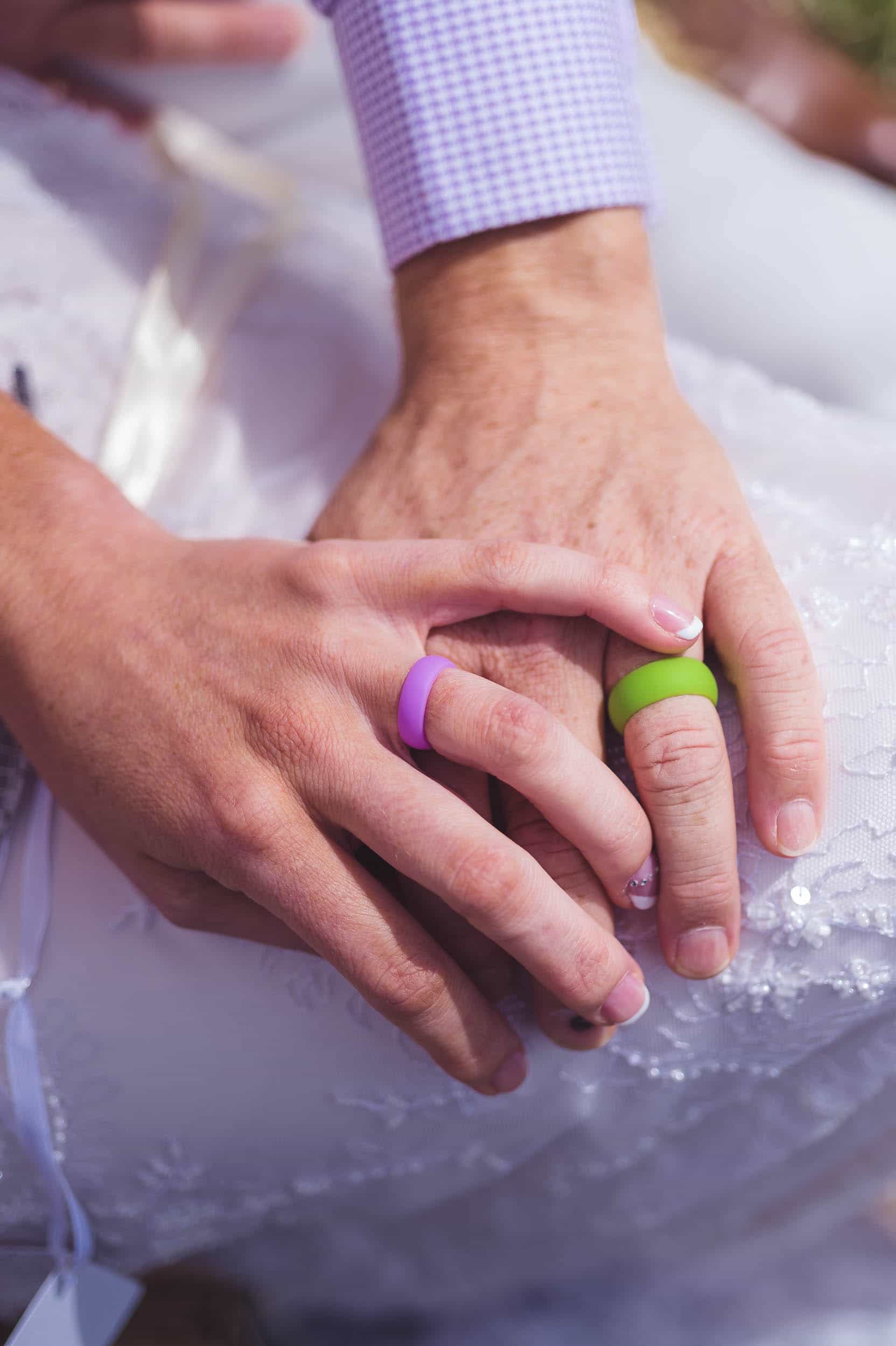 Oh, and in case you're thinking "Weird wedding rings!"…the above photo is of Shelle & Greg's travel wedding rings. Because winning this Wedding Giveaway was a bit of a shock and a surprise (I think Shelle's exact words to me were "We never win ANYTHING!!") they didn't have time to sort out wedding rings so went with these non metallic travel rings that are super easy to travel with (they don't set off airport X-ray machines) and also safe because they are flexible and somewhat stretchy. Anyway, I think these funky and bright and decidedly different rings suit Shelle & Greg down to the ground! (For now).
A big thanks, again, to our local vendors who helped to make Shelle and Greg's wedding such a special day!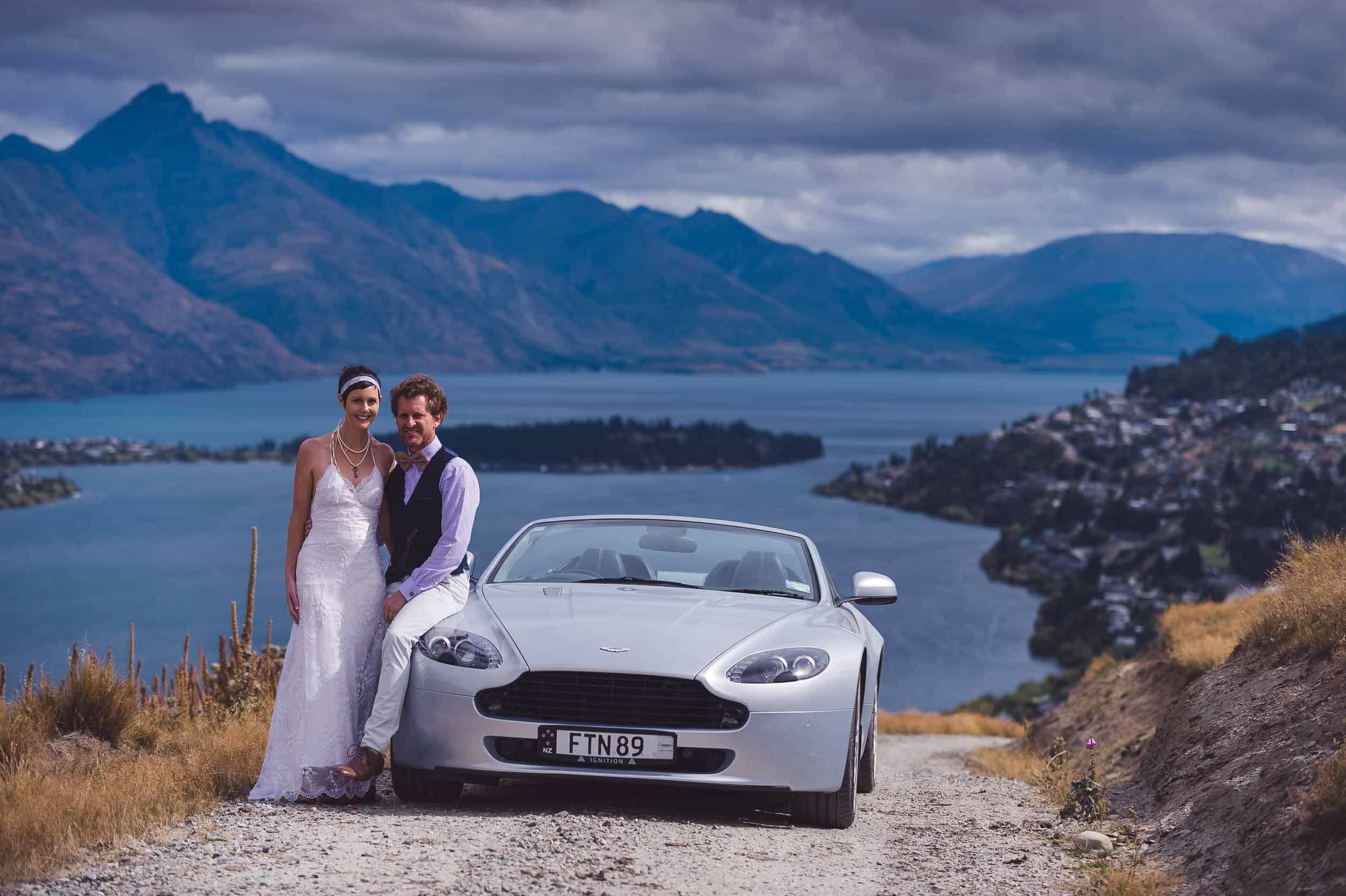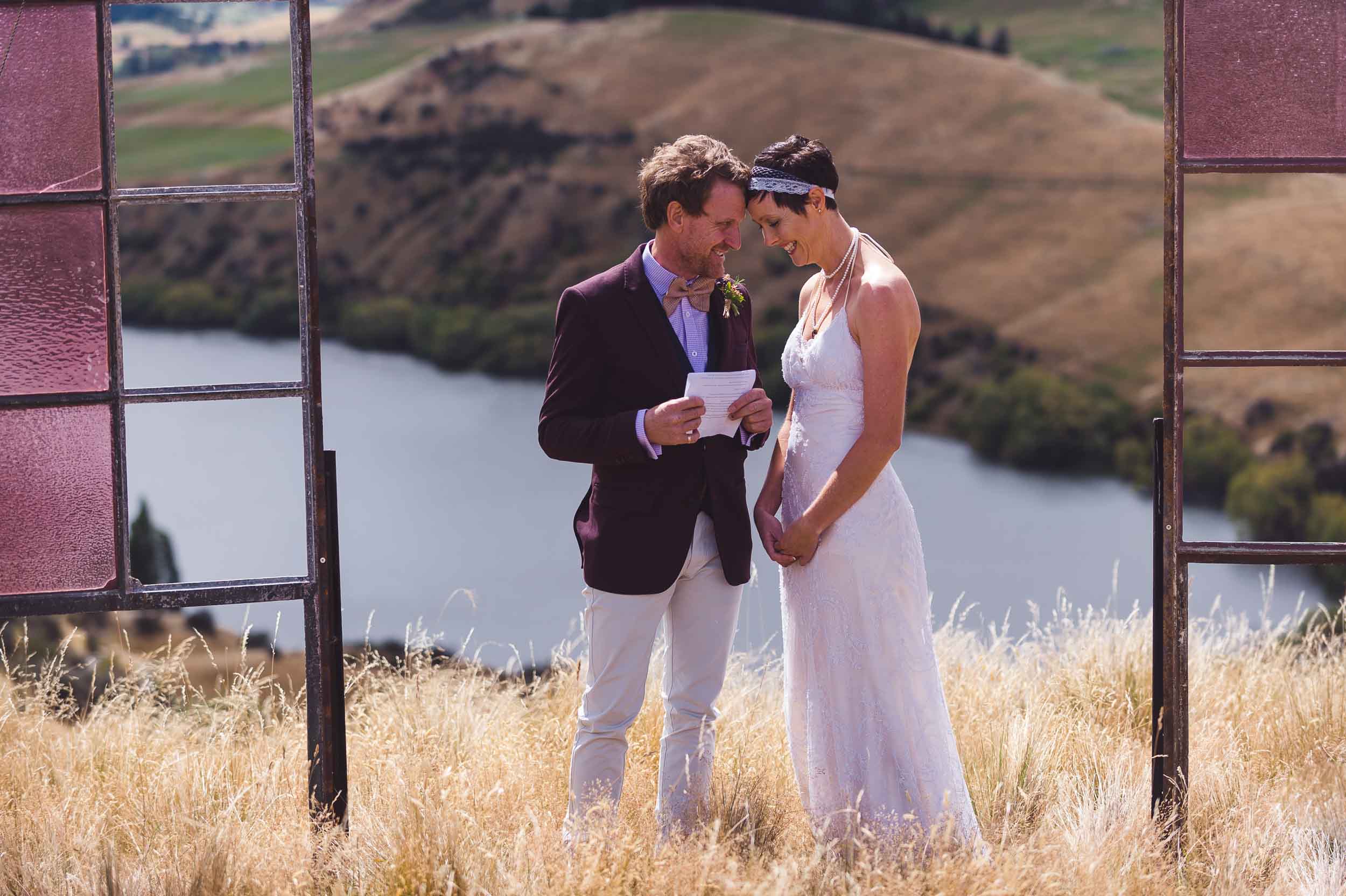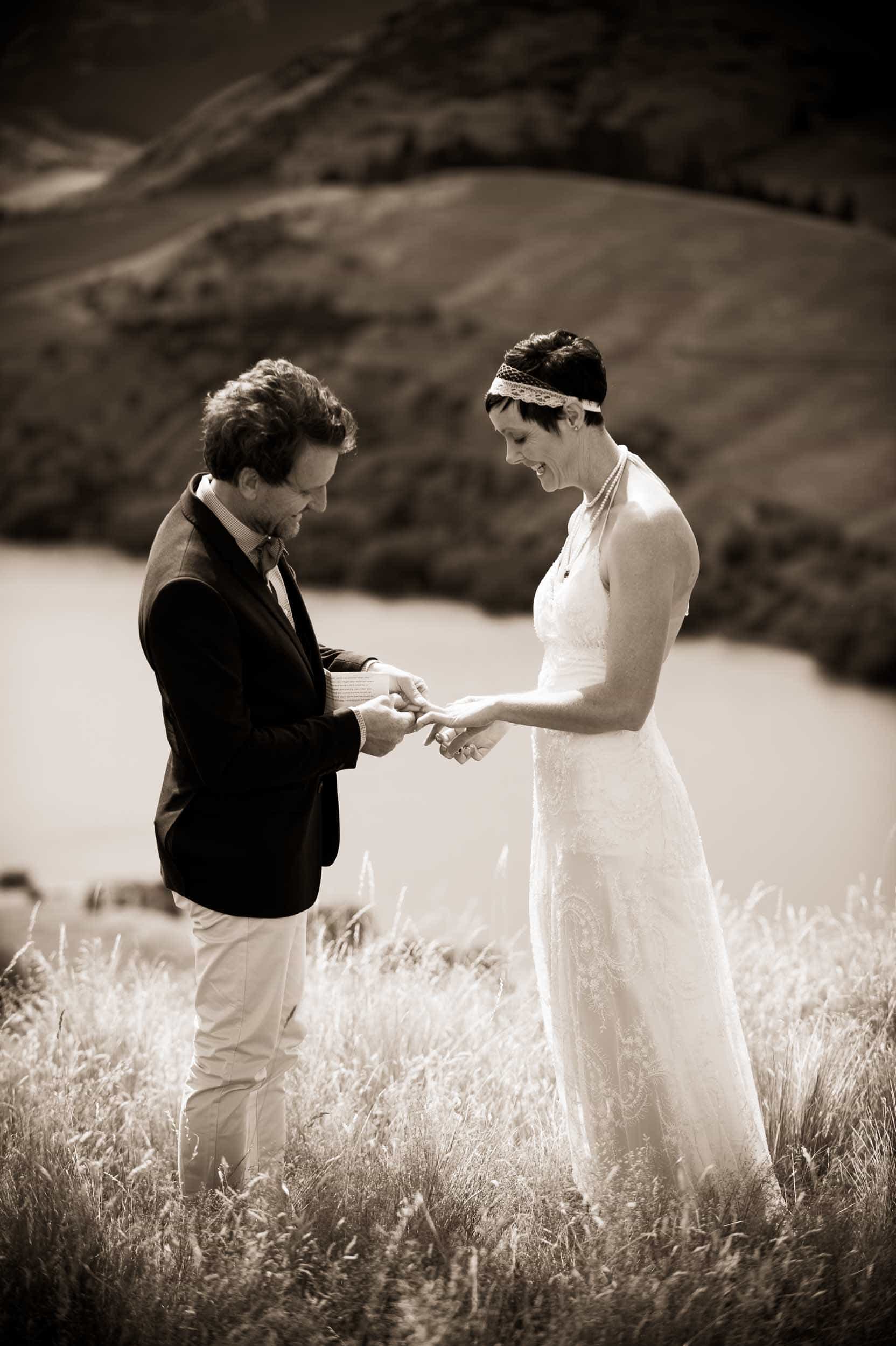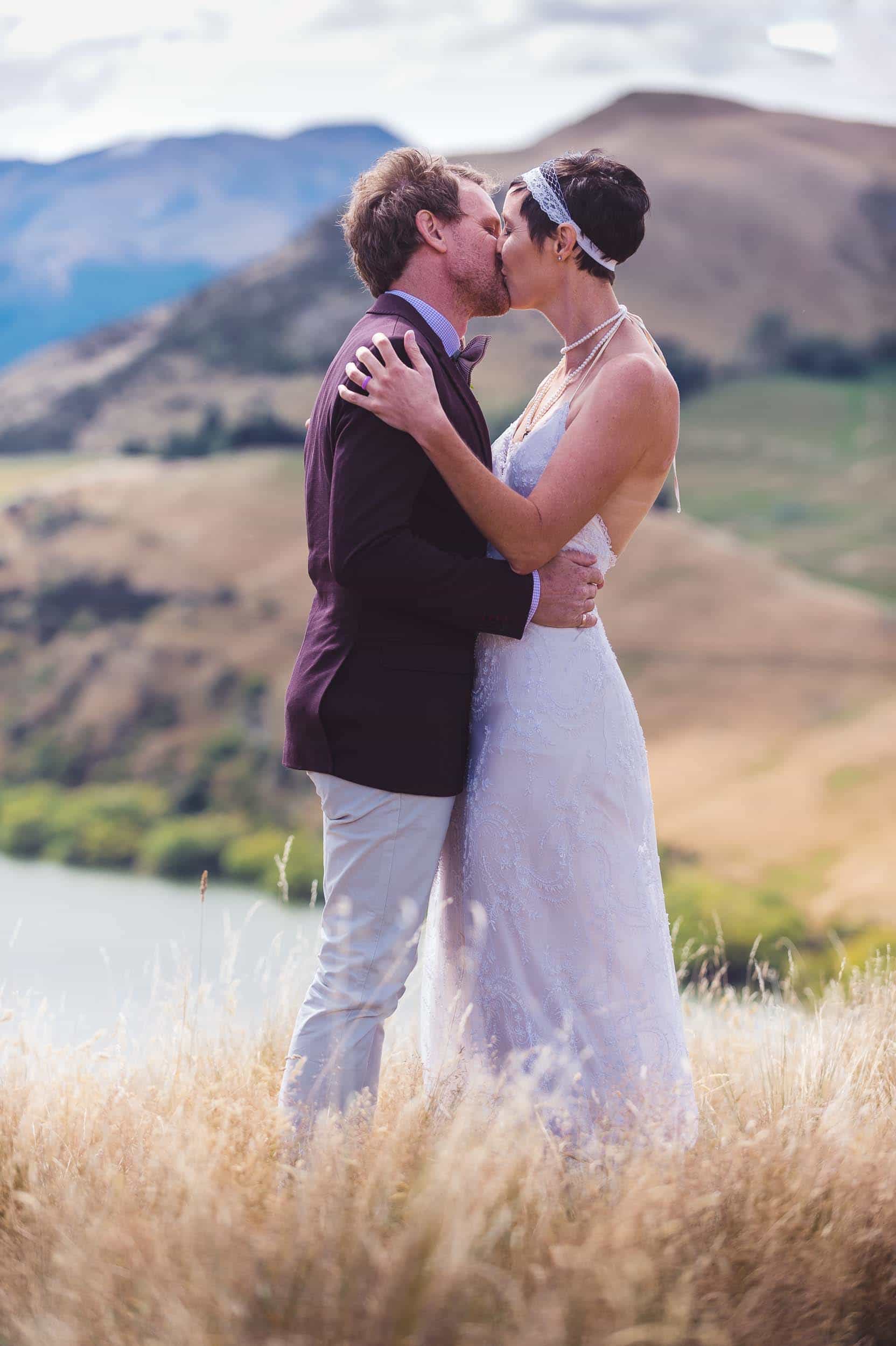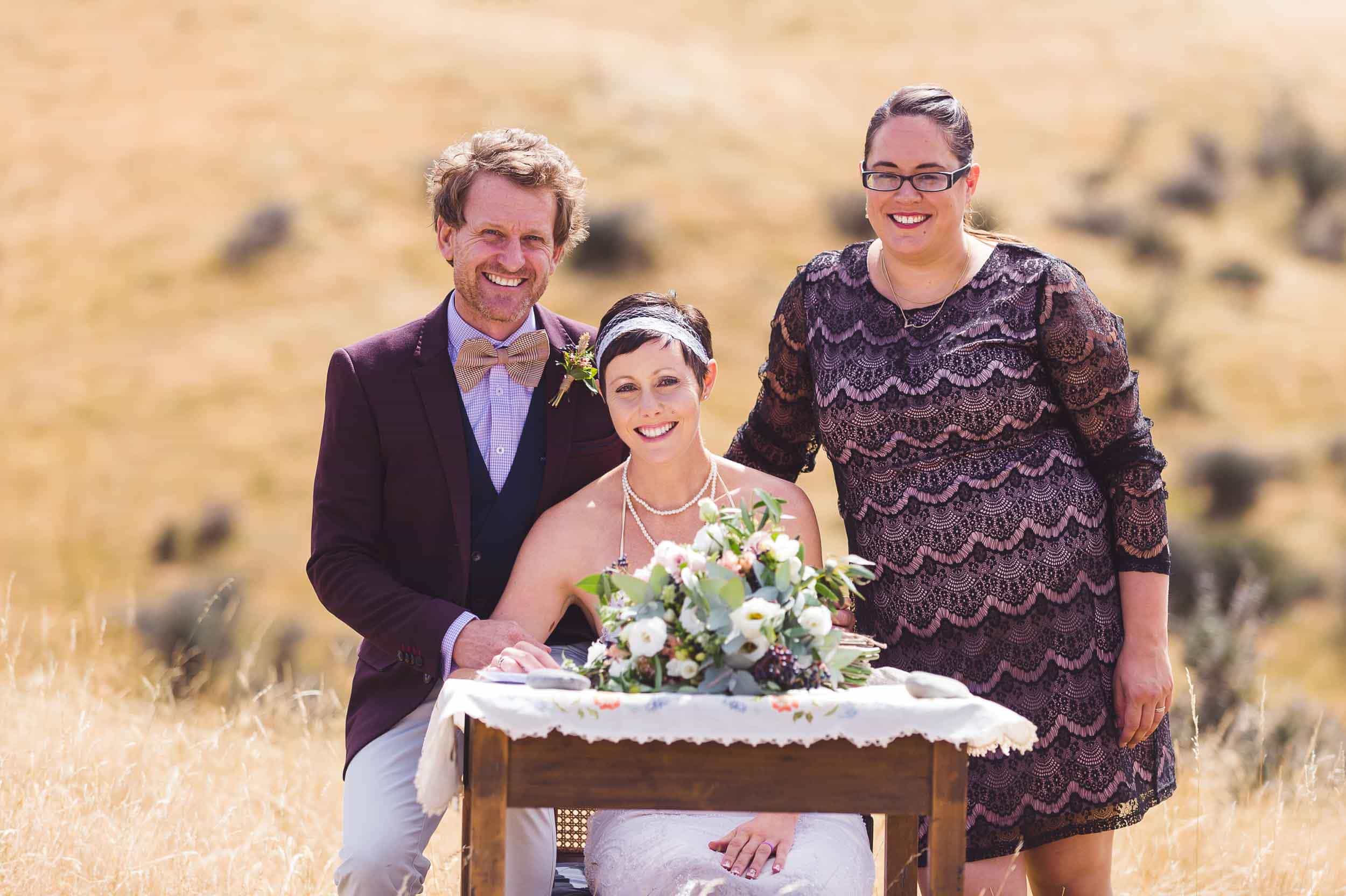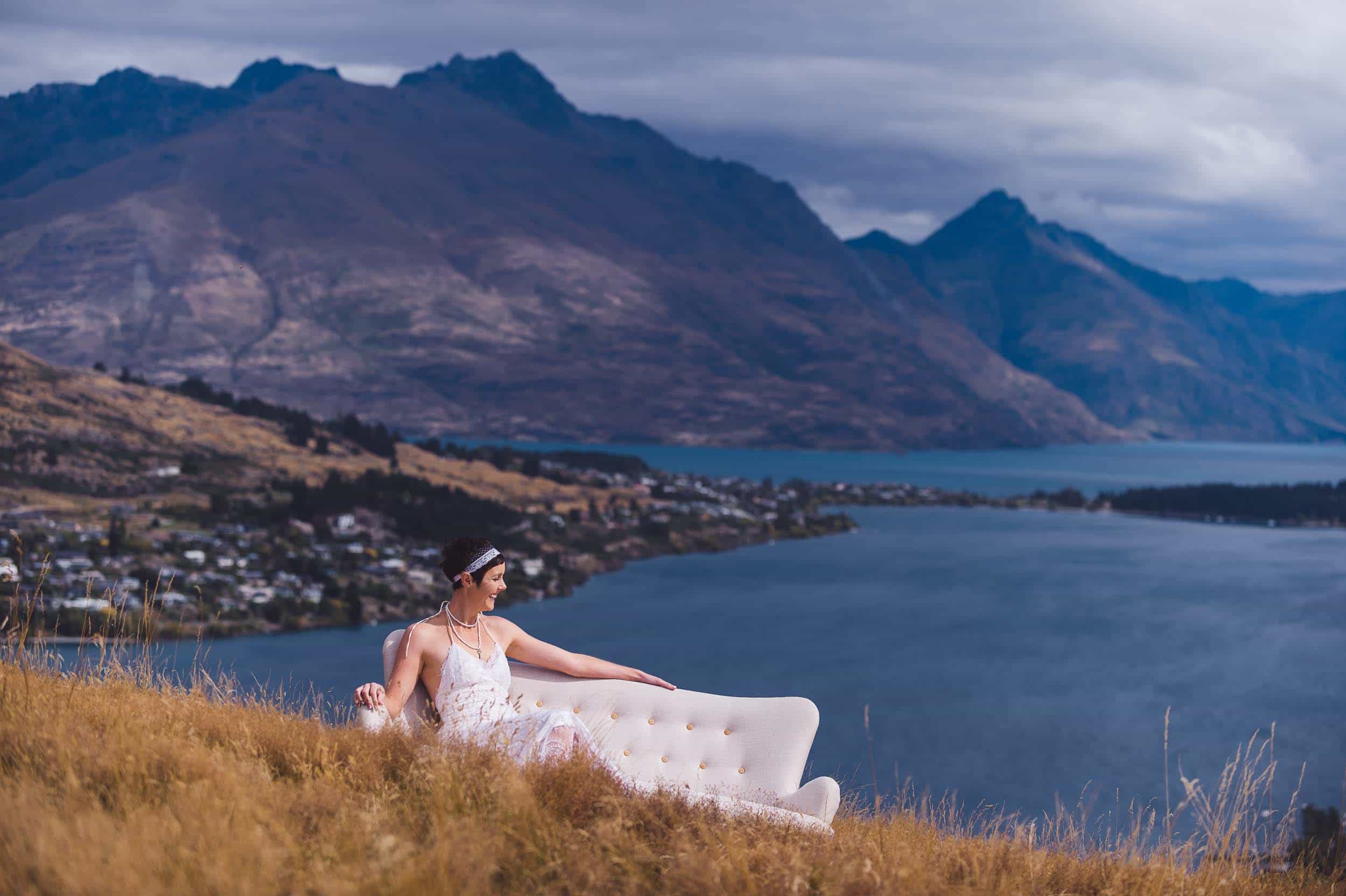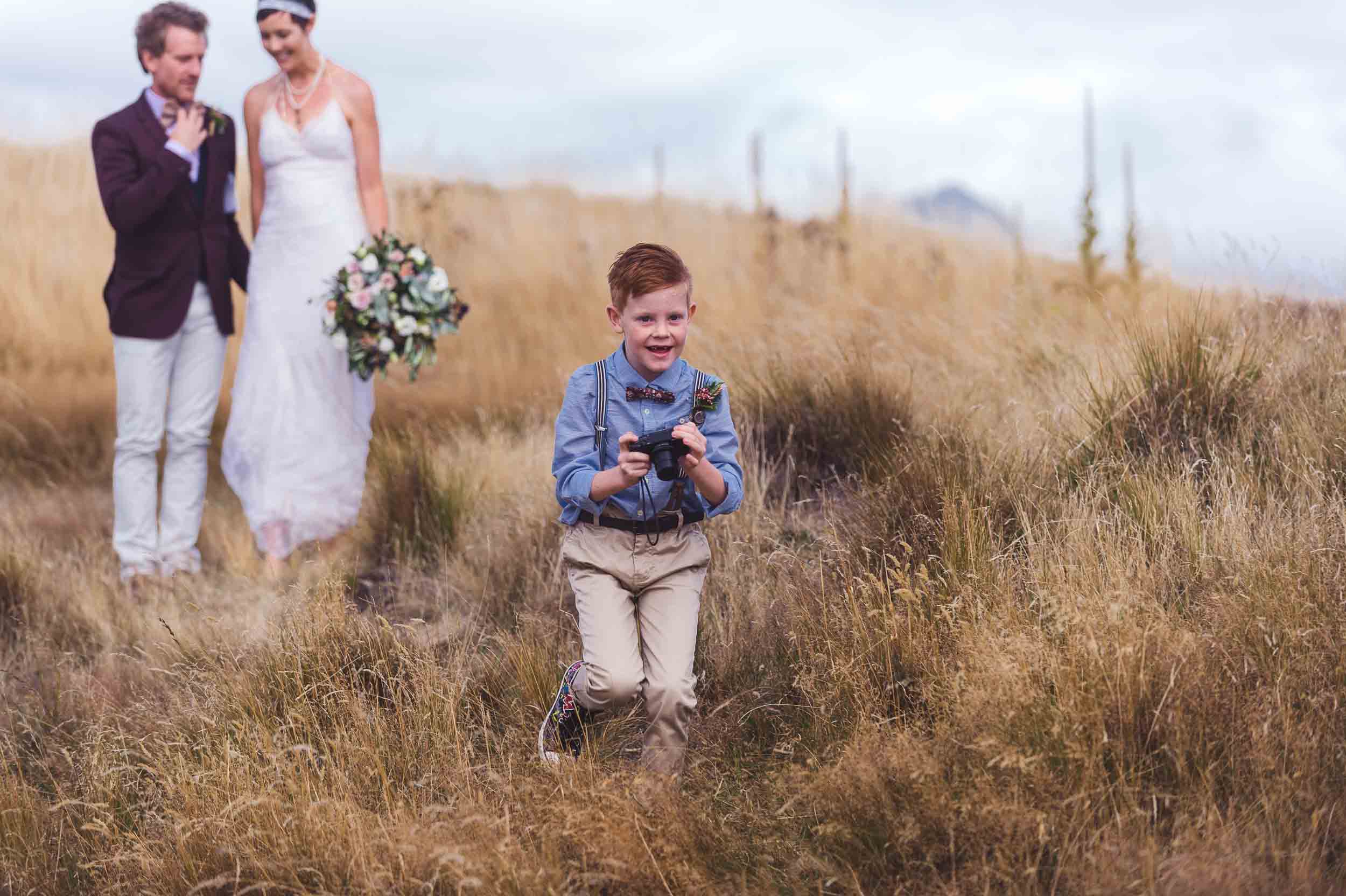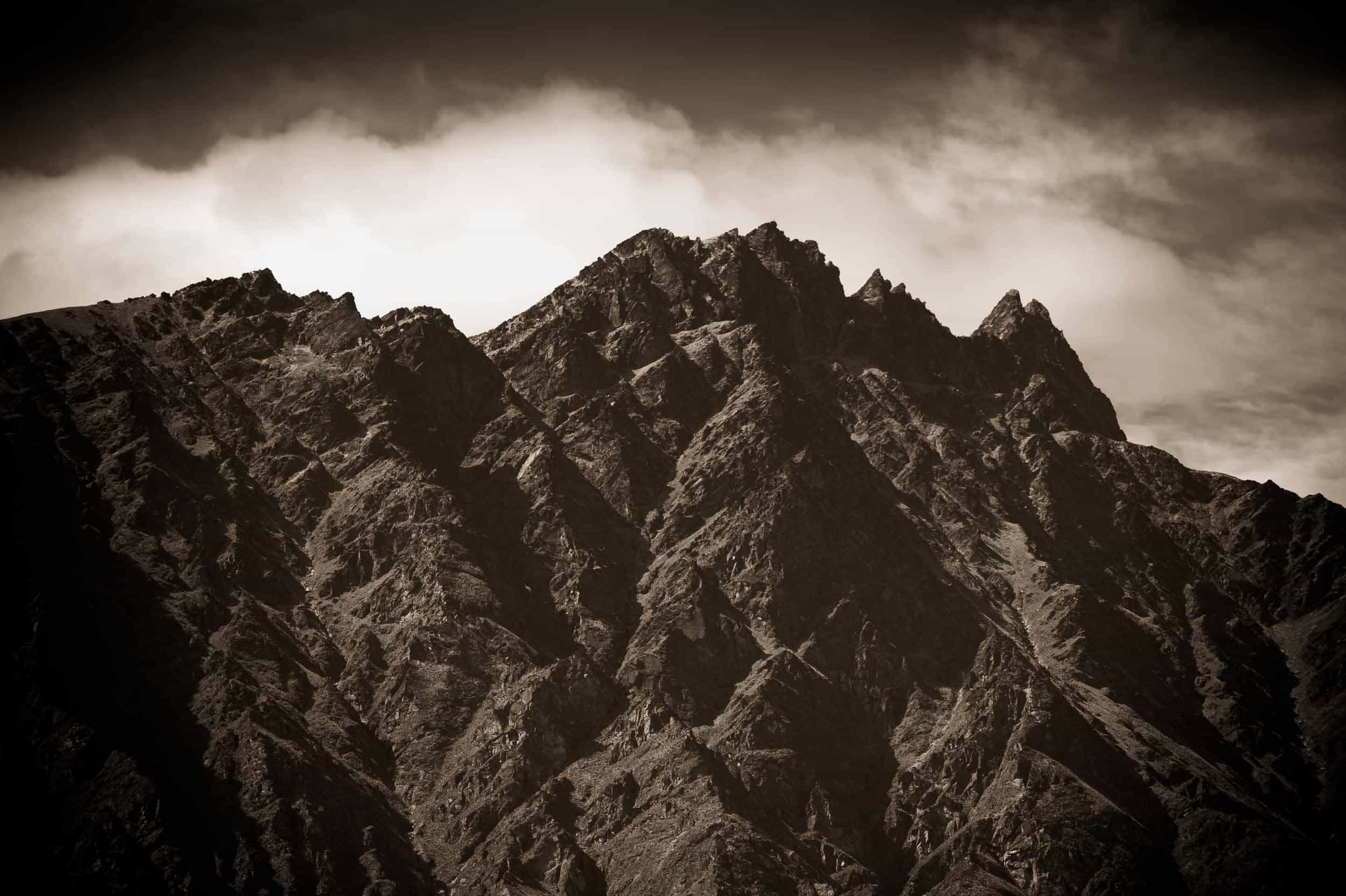 And if you found this blog post helpful, you might also like;